Living centre for Syrian children
IHH Humanitarian Relief Foundation has been doing various cultural and social projects and providing education, healthcare and accommodation in an attempt to cater to the needs of orphan children who are the victims of war.
MiddleEast,
Turkey
12.02.2016
Living Centre for Children by RAF Qatar - IHH Turkey, which was initiated last year on 15th Ramadan World Orphan Day in Hatay's Reyhanlı province, is planned to be opened in 2016.
Since the war broke out in March 2011 in Syria the situation has become increasingly violent. Over the past 5 years over 10 million children have been affected by the war. 5,6 million children have been suffering violence and poverty daily. 2 million children still remain in areas to where aid delivery is impossible. Over 2,4 million children are unable to go to school. In Syria it is estimated that over 700,000 children have lost their parents due to the war, which runs havoc in the country.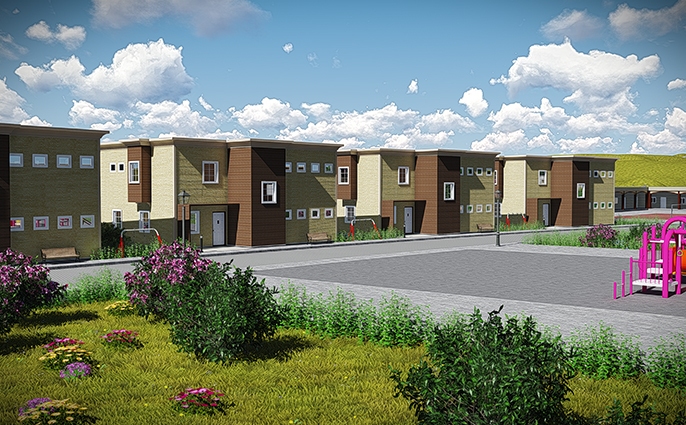 IHH Humanitarian Relief Foundation has been doing various cultural and social projects and providing education, healthcare and accommodation in an attempt to cater to the needs of orphan children who are the victims of war. Currently the organization is actively sponsoring around 6 thousand orphan children via Orphan Sponsorship Program and another 250 thousand orphans are supported via periodic aids.
IHH is running a project, RAF Qatar – IHH Children Living Centre, for Syrian orphans who are like their peers in other war and poverty-stricken parts of the world vulnerable against criminal syndicates like organ, prostitution and beggar mafia, human traffickers, substance abuse, warlords and missionary organizations while deprived of love and compassion they so much need.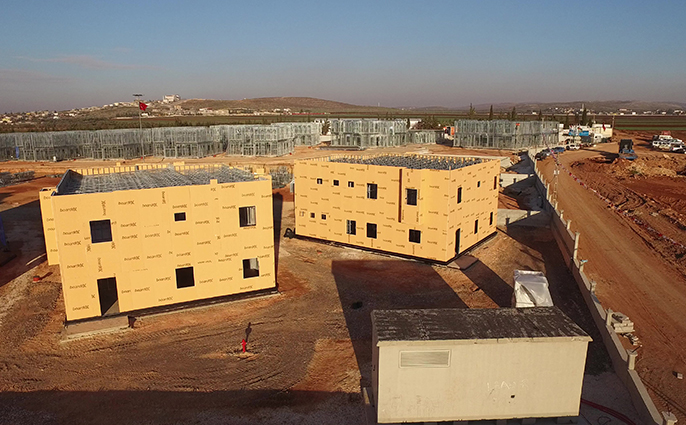 According to the protocol signed with the Ministry of Family and Social Policies the project will be realized on around 100,000 square metres land in Hatay's Reyhanlı district. The complex will provide education, accommodation, healthcare, food, clothes, counselling support in a home-like cosy environment to around 990 Syrian children who lost their parents during the war.
The complex is carefully designed for orphan children where 35 villas for boys and 20 villas for girls will be built. In each house, which is planned on 350 square metres, 18 children will live. It will also feature three schools, one mosque, a clinic, auditorium, administrative building, lodging for staff, sports field, playground, patches of land for growing plants and a green meadow.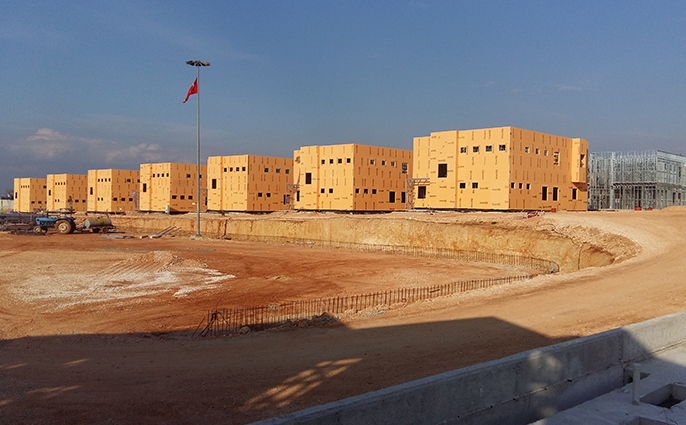 Each house will have six care-givers and feature bedrooms, dining area, kitchen, bathroom, toilet and a room for care-givers. The houses are designed as such in order to let the children gain self-confidence and feel the warmth of a family. The dining area will also serve as study except mealtimes. So children will be able to have their meals, socialize and do their homework in the same area.
The children will benefit from all social fields in the complex. They will feel the satisfaction of growing a plant and have responsibility of taking care of a plant in the patches of field allocated for this purpose. These agricultural products will meet the needs of the complex while the children will feel proud of achieving something.
In RAF Qatar – IHH Children Life Centre, the healthcare will be provided through the clinic where children will go through periodic medical check-ups. Psychological support and counselling will be also available for children traumatized by the war to help them overcome the negative effects of the catastrophe they had been through.
IHH and RAF Qatar laid the foundations of the Children Living Centre on 15th Ramadan, 2015. The complex is scheduled to open on 15th Ramadan, 2016.
ANTICIPATED BENEFITS
• To provide a safe home for children who lost their homes and are currently living on the streets, in the parks or in strangers' houses.
• To give rehabilitation for the psychological problems and traumas they have as a result of the war
• To let the children live in a proper and safe environment suitable for their psycho-social age.
• To take care of the orphans who are targeted by missionary activities
• To protect the orphans against criminal syndicates and mafia who would like to recruit and exploit them.
• To give proper education to the children with a good team of educators
• To give them the environment that will fulfil their social and cultural needs
• To contribute to the future peace and prosperity of the society in chaos due to war, through properly raised children with good education. To help children have hopes for future and have belief in themselves and in the world.
• To pass on the Turkish-Syrian solidarity to the next generation through these orphan children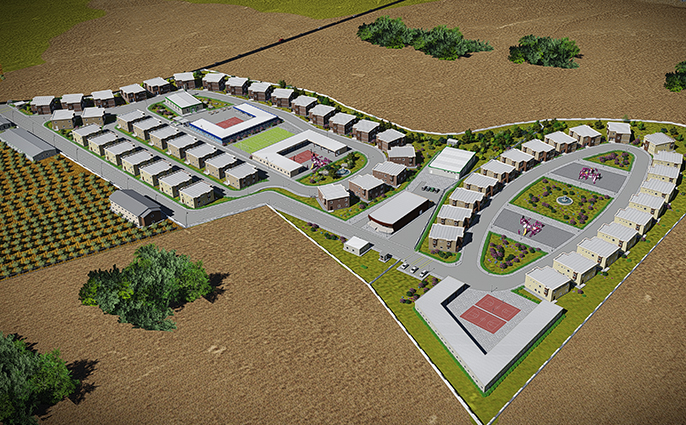 Emergency Aid for Sudan
IHH Humanitarian Relief Foundation has organized a shipment of aid supplies consisting of 15 containers to Sudan, where an internal turmoil has been occurring since April 15. This comprehensive relief effort, considered the largest aid initiative sent to the country since the onset of the crisis, aims to help approximately 200,000 Sudanese people.
Humanitarian Heroism: IHH's Swift Response to the Northwest Syria Earthquake
In the immediate aftermath of the recent quake that struck northwest Syria, the IHH Humanitarian Relief Foundation emerged as a humanitarian aid exemplar, providing stalwart assistance to 148 suffering communities struggling with the catastrophe's aftermath. Notably, the districts of Harim and Afrin bore the brunt of the disaster, with the highest number of fatalities and injuries, while 1,800 buildings collapsed and over 8,700 structures sustained partial destruction, worsening the plight of the affected population.