Aid for Stranded Travelers
IHH delivered humanitarian aid to the people who are mostly Algerian, Uzbekistan, Afghanistan and Turkmenistan citizens, stranded at Istanbul Airport because of flight cancellations due to the Coronavirus.
IHH Humanitarian Relief Foundation took action to deliver basic needs to 1.500 people stranded at Istanbul Airport due to the Coronavirus (COVID-19) pandemic. IHH delivered drinking water, diaper, wet wipes, shampoo for children and adults and women's hygiene products to the people from Uzbekistan, Afghanistan, Turkmenistan, and Albania.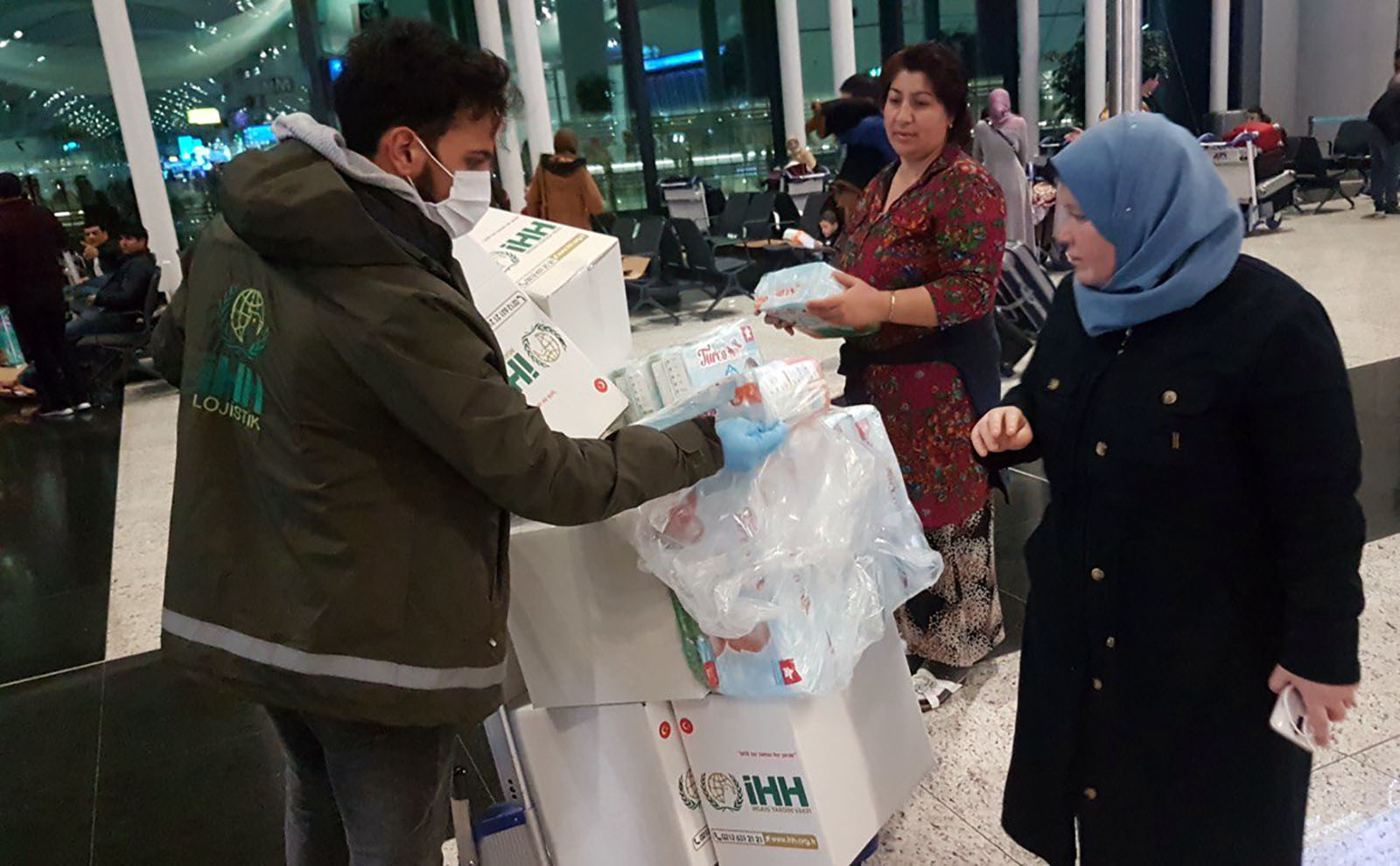 IHH Domestic Aid Coordinator Haluk Özüer said, "As the Turkish nation, we extended the hand of kindness to these people who are stranded here because of flight cancellations and have nowhere to go."
Support from IHH to people of Yemen
In Yemen, where a civil conflict has been raging since 2014, relief efforts are still being made by the IHH Humanitarian Relief Foundation. Recently, IHH dispatched a team to the area to provide relief to the nation's needy.
Emergency aid to Afghanistan's earthquake victims
A least 1.000 people lost their lives and 1.500 people were injured in the 5.9 magnitude earthquake that struck the Khost province of Afghanistan. IHH Humanitarian Relief Foundation immediately launched an emergency aid campaign for the region.