Aid for Stranded Travelers
IHH delivered humanitarian aid to the people who are mostly Algerian, Uzbekistan, Afghanistan and Turkmenistan citizens, stranded at Istanbul Airport because of flight cancellations due to the Coronavirus.
IHH Humanitarian Relief Foundation took action to deliver basic needs to 1.500 people stranded at Istanbul Airport due to the Coronavirus (COVID-19) pandemic. IHH delivered drinking water, diaper, wet wipes, shampoo for children and adults and women's hygiene products to the people from Uzbekistan, Afghanistan, Turkmenistan, and Albania.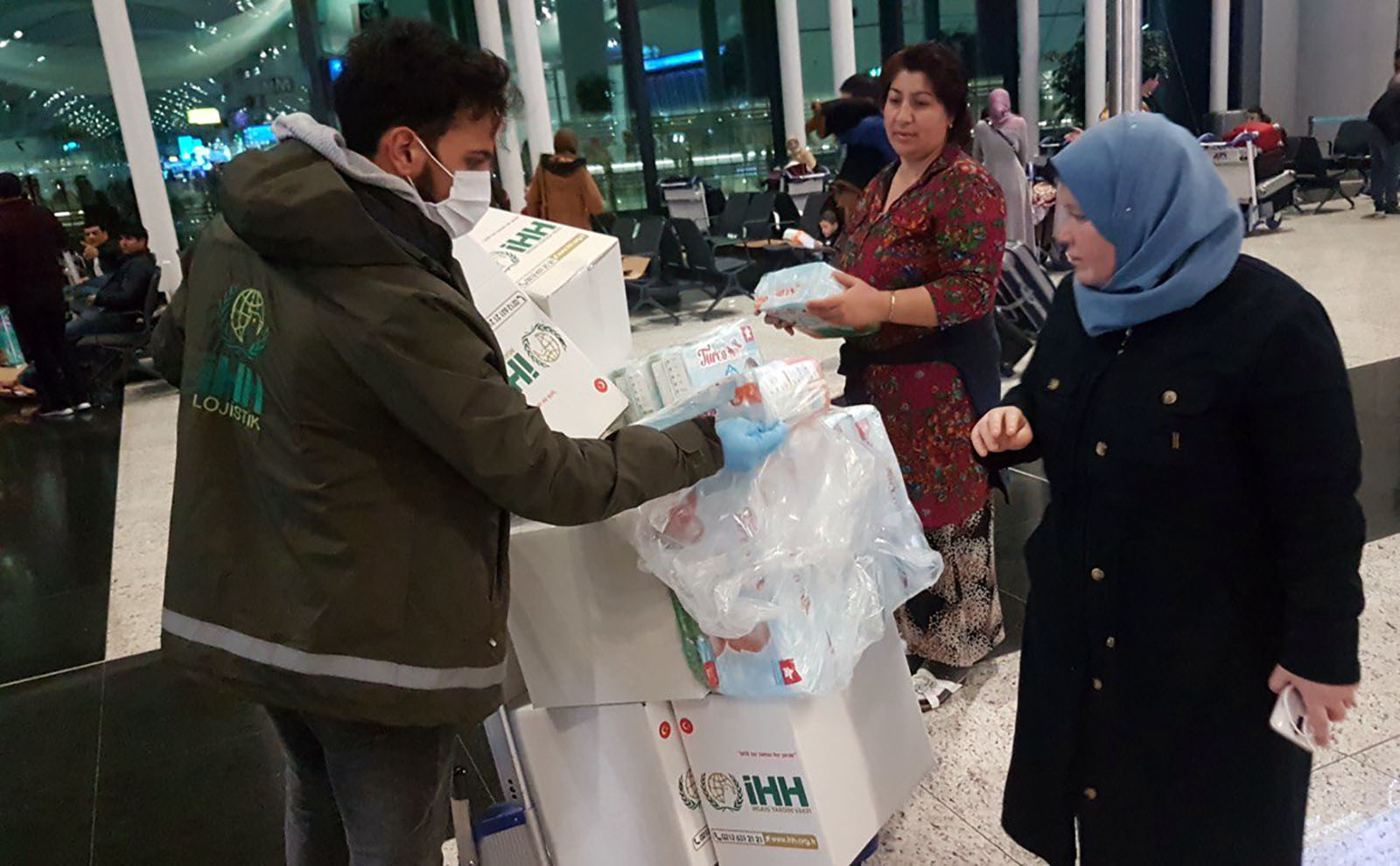 IHH Domestic Aid Coordinator Haluk Özüer said, "As the Turkish nation, we extended the hand of kindness to these people who are stranded here because of flight cancellations and have nowhere to go."
Meat aid for Syria
IHH Humanitarian Relief Foundation has delivered meat aid to 25,000 families living in tent cities and IDP camps in the countryside of Syria's Idlib and Aleppo provinces.
Sacrifice-Aqiqah, Qurbani
15.09.2022
Mosque-Masjid, Education
19.08.2022