"Make a sacrifice for Gaza" Campaign
IHH Humanitarian Relief Foundation, Esenler Municipality and İlim Kültür (İKRA) Association have launched a 4 day aid campaign for Gaza.
Palestine,
Palestine-Gaza
27.09.2014
IHH Humanitarian Relief Foundation, Esenler Municipality and İlim Kültür (IKRA) Association have launched a 4 day aid campaign for Gaza.
IHH, Esenler Municipality and IKRA Association joined in for the aid of Gaza. The three organization jointly launched a campaign with the "make a sacrfice for Gaza" slogan. An aid campaign tent was set up at the Esenler Dörtyol Square for the four day event. Esenler Mayor Tevfik Göksu, IHH President Bülent Yıldırım, IKRA Association Founding President Emin Atalay and many citizens attended the opening ceremony of the aid tent.
At the event Qur'an was read and films were shown that was prepared in relation to events experienced in Gaza.
During the time of the aid campaign, journalists, artists, representative of various civil society organizations will help share the human tragedies that is happening in Gaza and in the country. Some of the relatives of the veterans and martyrs on the Mavi Marmara also came to show support to the campaign at the Esenler Dörtyol Square.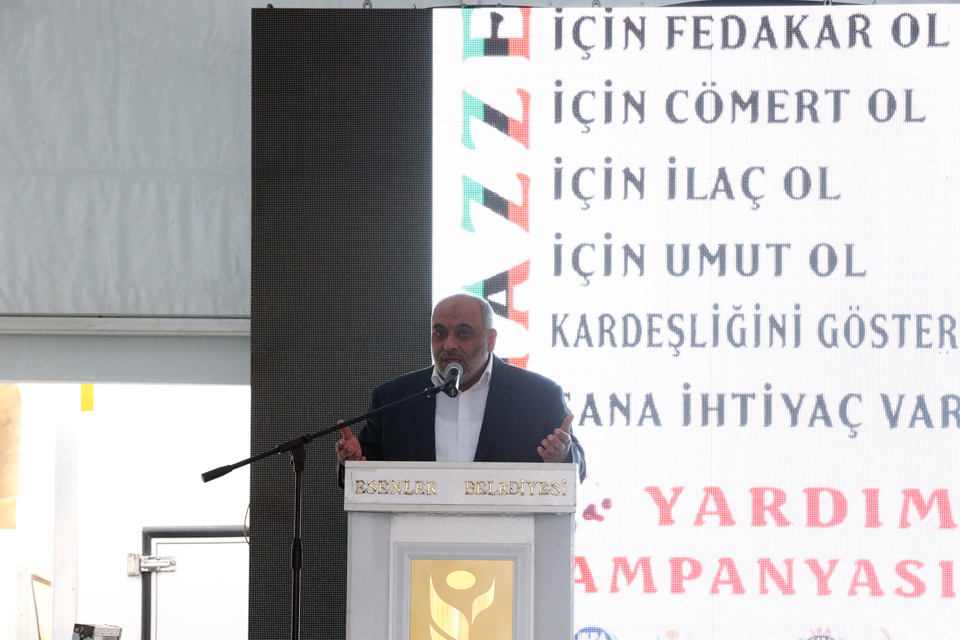 "ANOTHER WAR CAN START IN GAZA"
Speaking at the program IHH President Yıldırım, stated that in the upcoming days there may be another upsetting war in Gaza between Israel and Gaza, because the Muslim youth are not being allowed to enter the Al Aqsa Mosque in al-Quds but the Jews are allowed to enter.
HAMAS-PLO ASSOCIATION IS MAKING ISRAEL NERVOUS
Yıldırım stated that Israel is raising the tension intentionally and also said that:
"The association between Hamas and The Palestiniain Liberation Organization helped the formation of the government and this is making Israel nervous. Israel is still not allowing construction materials enter in to the country. Also, the fisherman had a deal to go up to a certain distance, but Israel began to strike again. Israel is a liar. No one should believe Israel. Israel only understands force, therefore Islamic countries should come together and reveal their power. We have to educate our people, around Turkey the two facing of Israel is being explained. In relation to this topic this program is being conducted with the collaboration of İKRA Association and Esenler Municipalty. May it be full of blessings."
GAZA AND ESENLER ARE FELLOW MUNICIPALITIES
The Esenler Mayor tevfik Goksu said that he is one of the municipalities who went to Gaza and that the embargo is still continuing. Goksu, who stated that Esenler and Gaza are fellow Municipalities said "we are aiding Gaza in tools and equipment in which they are in need of. Last week I spoke the Gazan Municipality. They notified us of their needs, and we are working towards fulfilling them. IHH and IKRA foundation have started a "Make a sacrifice for Gaza" campaign. We aim to create awareness by using the memoirs of the Gazan's.
GOOD NEWS, A NEW CAMPAGIN
Goksu, who stated that they will be starting a bigger campaign after Eid-Al-Adha said "In Esenler there is close to twenty seven thousand buildings. After Eid-Al-Adha we are going to make these twenty thousand buildings brothers with those in Gaza. We want to build a bridge. Those who live in Gaza are going to come to these people who live in the Esenler buildings to cover their needs. "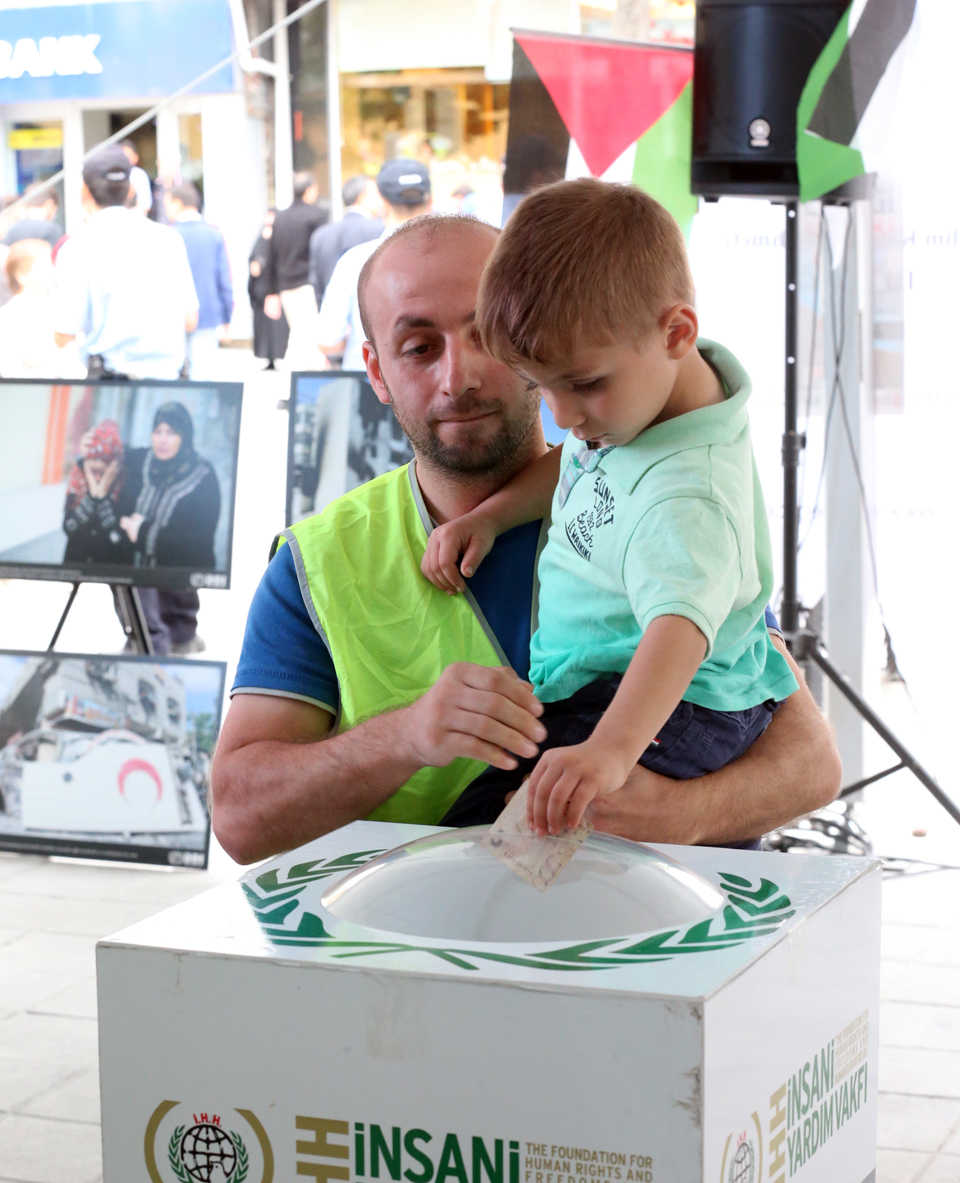 GAZA IS NOT JUST AN ORDINARY CITY
The President of IKRA Association, Emin Atalay stated that Gaza has not be an ordinary city for them for over the last 20 years. He said that Gaza has made many sacrifices for the Ummah and for themselves.
After their discussion they attended the program, they made a money donation to IHH's donation box. They event is going to continue till Monday the 29th of September.

Aid for flood-affected families in Sudan
Sudan's last week's flood is still impacting the country. The floods, which claimed 99 lives and wounded 94 others also destroyed houses, workplaces, and acres of farmland. After the floods, IHH Humanitarian Relief Foundation launches its relief efforts for the victims there.
IHH Takes Action for Pakistan
The flood occurred the day before due to heavy rains in Pakistan. The flood resulted in the deaths of 1061 people and injured 1575 others. Right after the flood, the IHH Humanitarian Relief Foundation launched an emergency relief effort for the country.
IHH delivers aid to Gaza
In the attacks carried out by the occupying Israel against Gaza, 44 people, including 14 children, were martyred and 360 people were injured. The IHH Humanitarian Relief Foundation, which took action immediately in the aftermath of the attacks, launched emergency relief efforts for the people of Gaza.