Macedonian Minister of Justice Visits IHH
Macedonian Minister of Justice Valdet Xhaferi has paid a visit to IHH Humanitarian Relief Foundation
IHH board members Hüseyin Oruç, Osman Atalay, Ahmet Sarıkurt received Macedonian Minister of Justice Valdet Xhaferi in IHH headquarters and gave a brief to Xhaferi about IHH's operations in Turkey and around the world. Xhaferi also expressed his thanks for IHH's aid activities in Macedonia. 
A few months ago IHH has delivered bread, water and 10.000 EUR emergency aid to the victims of the floods that hit Macedonian capital Skopje and killed 20 people. 
After the meeting IHH board member Hüseyin Oruç presented Minister of Justice Xhaferi with a model of Masjid al-Aqsa.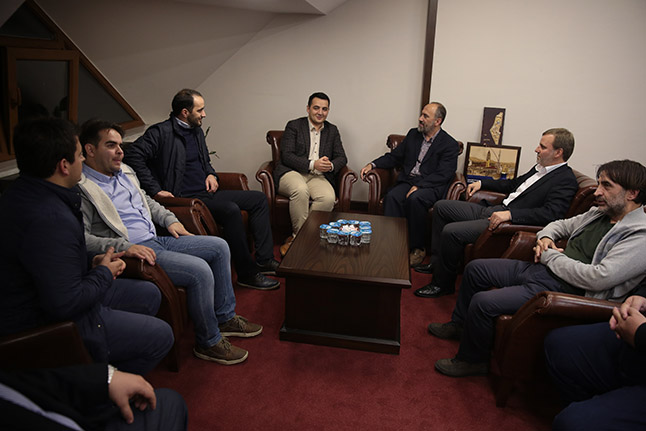 Meat aid for Syria
IHH Humanitarian Relief Foundation has delivered meat aid to 25,000 families living in tent cities and IDP camps in the countryside of Syria's Idlib and Aleppo provinces.
Sacrifice-Aqiqah, Qurbani
15.09.2022
Mosque-Masjid, Education
19.08.2022