Ramadan aid to Mali
IHH distributed aid to 14.522 people in Mali as part of its 2021 Ramadan program. Food packets, Nadhr qurbans, zakat , fitr and eid clothing aid was delivered to those in need.
As in the past, this Ramadan IHH Humanitarian Relief Foundation set out for those in need in various geographies of the world. IHH traveled to Africa as part of 2021 Ramadan efforts with the slogan "Ramadan Brings Hope" to deliver our donors' aid to 14.522 people in Mali's capital Bamako, Senou, Kolikoro and surrounding areas.
Children were not forgotten
While 6.480 Malians benefitted from IHH's food aid, 1.242 people were given zakat and fitr. In addition, 70 nadhr cattle were sacrificed and the meat was distributed to 6.300 people. IHH teams also distributed eid clothing to 500 children. Domestic migrants, orphanages, villages, orphaned families, the disabled, visually impaired and families in need benefitted from this aid. Famous radio presenter Ali Şentürk, also known as African Ali participated in the aid distribution.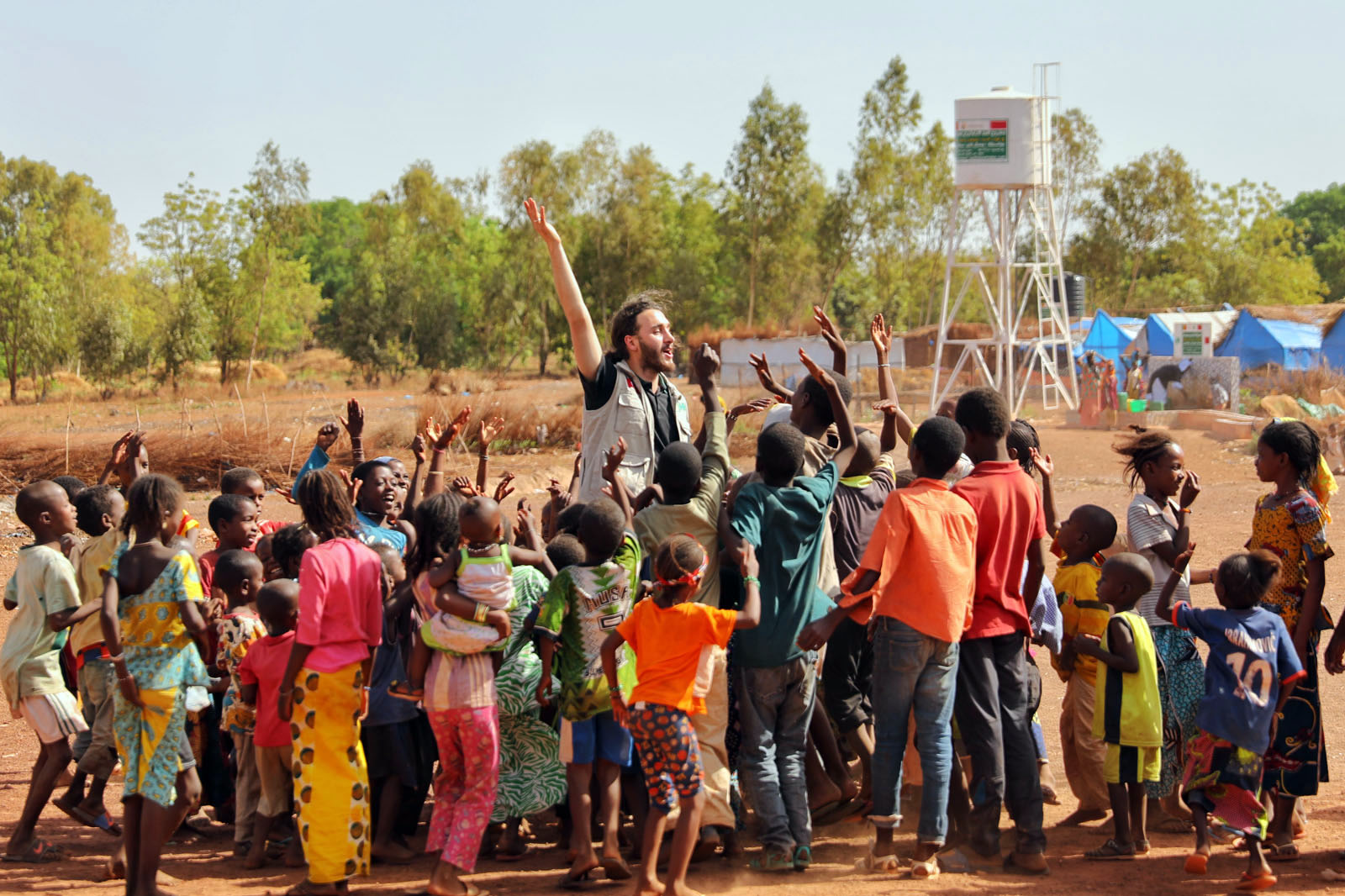 Mosque foundations were laid
IHH teams also laid the foundation of a mosque that will be named Ibrahim Büyükboz.
Give Support
Donors can contribute to IHH's aid campaigns that will continue throughout Ramadan with zakat, fitr, sadaqah and food packets donations.
Flour distribution to 38 thousand 601 families in Somalia
IHH Humanitarian Relief Foundation has been carrying its aid efforts in Somalia, and our effort intensified following the severe drought that has hit the country since 2020, causing millions facing difficulties in accessing clean water and food.
Mobile soup kitchen from Turkey to Ukraine
The mobile soup kitchen dispatched by the IHH Humanitarian Relief Foundation to Ukraine, which is under Russian bombardment, departed from Istanbul. The soup kitchen was intended to provide food to 30,000 people each day. In addition, three truckloads of humanitarian supplies provided to Ukraine by the IHH in recent weeks have been delivered to war victims.
IHH helped 700,000 Syrians in 2022.
In 2022, IHH Humanitarian Relief Foundation delivered 2,043 truckloads of humanitarian relief supply to war-affected Syrian residents living in the country's IDP camps and settlements in various locations.