Martyrs' Memorial Erected In Gaza
A memorial has been erected in Gaza in honor of the activists and humanitarian aid volunteers who martyred onboard the ship Mavi Marmara during the murderous attack by Israeli forces in international
Palestine,
Turkey
15.07.2010
A monument has been built in Gaza in honor of Ali Haydar Bengi, Cengiz Songur, Cengiz Akyuz, Cevdet Kiliclar, Cetin Topcuoglu, Fahri Yildiz, Furkan Dogan, Ibrahim Bilgen and Necdet Yildirim who martyred in a murderous Israeli attack on the aid-carrying ship Mavi Marmara in international waters.
Ismail Haniyeh PM of Palestinian Authority, ministers, MPs and IHH Humanitarian Relief Foundation's Gaza representative Mehmet Kaya attended the opening ceremony of the monument. Mehmet Kaya condemned the attack carried out by Israel on the humanitarian aid convoy, in his speech at the opening ceremony of the monument on which the names of the Turkish nationals martyred during the flotilla attack were inscribed.
Following Kaya's speech, Ismail Haniyeh expressed his thanks to the PM of Turkey, Recep Tayyip Erdogan and to the people of Turkey for their support to the people Palestine. Haniyeh said "Despite the Israeli threats, new convoys should be organized in order to lift the blockade on Palestine. Turkey's efforts and devotion to lift the blockade deserve great amount of respect.
At the ceremony which began with prayer citations, children of Gaza carried Turkish flags and photographs of 9 Turks who lost their lives onboard Mavi Marmara.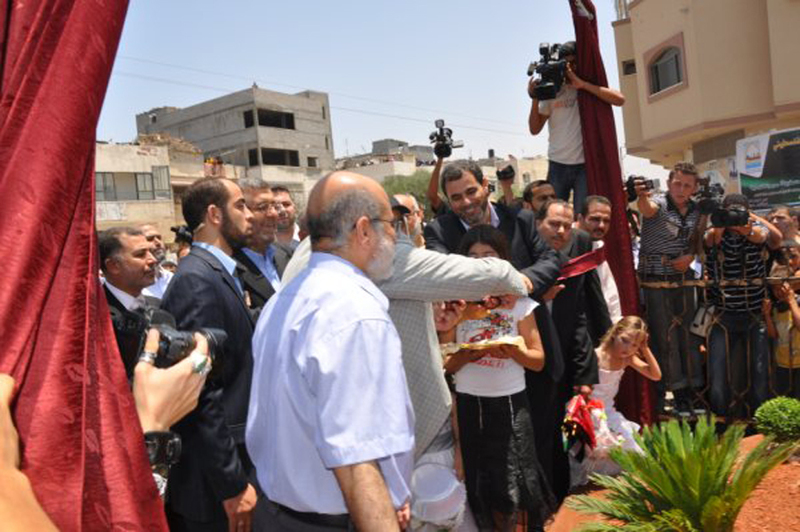 Mobile soup kitchen from Turkey to Ukraine
The mobile soup kitchen dispatched by the IHH Humanitarian Relief Foundation to Ukraine, which is under Russian bombardment, departed from Istanbul. The soup kitchen was intended to provide food to 30,000 people each day. In addition, three truckloads of humanitarian supplies provided to Ukraine by the IHH in recent weeks have been delivered to war victims.
IHH helped 700,000 Syrians in 2022.
In 2022, IHH Humanitarian Relief Foundation delivered 2,043 truckloads of humanitarian relief supply to war-affected Syrian residents living in the country's IDP camps and settlements in various locations.
The last terminal of "An Armful of Goodness"
IHH Humanitarian Relief Foundation continues to commemorate the 11th annual Orphan Solidarity Days (OSD) project with the theme "An Armful of Goodness". Many studies have been carried out for orphans and their families in Kenya, one of the countries where the initiative is executed.