Mavi Marmara veteran passes away after four-year coma
Uğur Süleyman Söylemez who had been in coma for 4 years, was one of the victims of Mavi Marmara Attack. Today he gave his last breath and joined the martyrs of Mavi Marmara. With his death, IDF's Mavi Marmara attack death toll raised to 10.
Uğur Süleyman Söylemez, who was born in 1963 in Ankara, was a free lancer. He was on board Mavi Marmara flagship of the flotilla carrying humanitarian aid to Gaza in May 2010. Following the attack on Mavi Marmara he was initially announced dead but later it came out that he was among the injured as he was shot in the head.
After he was transferred to Turkey along with two other heavily injured Mavi Marmara passengers, he was hospitalized in Ankara Ataturk Research Hospital. He was treated there in ICU for 8 months. His condition didn't improve and he was sent home.
He stayed in coma for 4 years and today he died in his home in Ankara thus became one of the martyrs.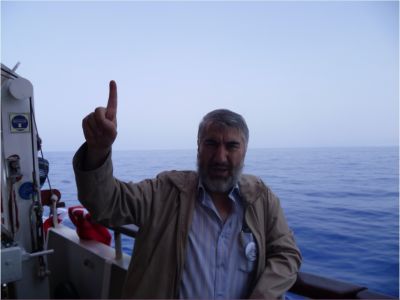 Flour distribution to 38 thousand 601 families in Somalia
IHH Humanitarian Relief Foundation has been carrying its aid efforts in Somalia, and our effort intensified following the severe drought that has hit the country since 2020, causing millions facing difficulties in accessing clean water and food.
Mobile soup kitchen from Turkey to Ukraine
The mobile soup kitchen dispatched by the IHH Humanitarian Relief Foundation to Ukraine, which is under Russian bombardment, departed from Istanbul. The soup kitchen was intended to provide food to 30,000 people each day. In addition, three truckloads of humanitarian supplies provided to Ukraine by the IHH in recent weeks have been delivered to war victims.