Mavi Marmara veteran passes away after four-year coma
Uğur Süleyman Söylemez who had been in coma for 4 years, was one of the victims of Mavi Marmara Attack. Today he gave his last breath and joined the martyrs of Mavi Marmara. With his death, IDF's Mavi Marmara attack death toll raised to 10.
Uğur Süleyman Söylemez, who was born in 1963 in Ankara, was a free lancer. He was on board Mavi Marmara flagship of the flotilla carrying humanitarian aid to Gaza in May 2010. Following the attack on Mavi Marmara he was initially announced dead but later it came out that he was among the injured as he was shot in the head.
After he was transferred to Turkey along with two other heavily injured Mavi Marmara passengers, he was hospitalized in Ankara Ataturk Research Hospital. He was treated there in ICU for 8 months. His condition didn't improve and he was sent home.
He stayed in coma for 4 years and today he died in his home in Ankara thus became one of the martyrs.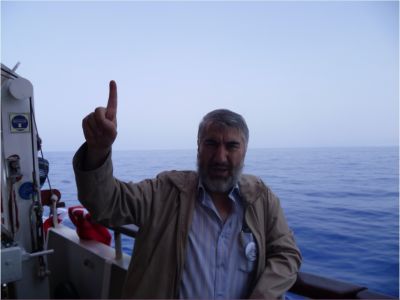 The last terminal of "An Armful of Goodness"
IHH Humanitarian Relief Foundation continues to commemorate the 11th annual Orphan Solidarity Days (OSD) project with the theme "An Armful of Goodness". Many studies have been carried out for orphans and their families in Kenya, one of the countries where the initiative is executed.
54,000 loaves of bread for camps in Syria per day
Through a partnership between the IHH and the İnsan Charity Foundation, and with financial support from The United Nations Office for the Coordination of Humanitarian Affairs (OCHA), 54,000 loaves of bread are supplied daily to civilians living in camps in the countryside of Idlib province in northern Syria
4 permanent works in Sierra Leone
In West Africa's Sierra Leone, IHH inaugurated four distinct buildings including orphanages, universities and mosques. The newly inaugurated permanent works are vital to the country's future.
Mosque-Masjid, Orphan
17.11.2022