Mavi Marmara veteran passes away after four-year coma
Uğur Süleyman Söylemez who had been in coma for 4 years, was one of the victims of Mavi Marmara Attack. Today he gave his last breath and joined the martyrs of Mavi Marmara. With his death, IDF's Mavi Marmara attack death toll raised to 10.
Uğur Süleyman Söylemez, who was born in 1963 in Ankara, was a free lancer. He was on board Mavi Marmara flagship of the flotilla carrying humanitarian aid to Gaza in May 2010. Following the attack on Mavi Marmara he was initially announced dead but later it came out that he was among the injured as he was shot in the head.
After he was transferred to Turkey along with two other heavily injured Mavi Marmara passengers, he was hospitalized in Ankara Ataturk Research Hospital. He was treated there in ICU for 8 months. His condition didn't improve and he was sent home.
He stayed in coma for 4 years and today he died in his home in Ankara thus became one of the martyrs.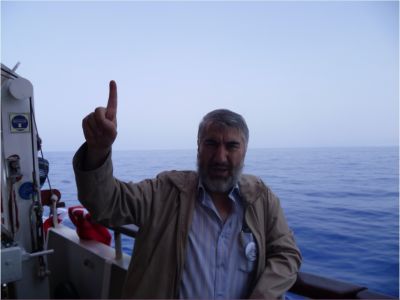 Festival for orphaned children in Azaz
Alanya IHH Humanitarian Aid Association organized a festival for orphaned children living in the camps in the rural area of Azaz, Syria. Attended by 1.300 orphans, the festival was filled with games, rides, snacks and beverages.
Support for healthcare services in Yemen
IHH Humanitarian Relief Foundation is continuing its aid projects in Yemen. Aside from assisting the healthcare center established in the Marib province to provide healthcare services to war victims, IHH also carried out cataract surgeries on 121 patients living in the Ahrar Valley.