Mehmet has been our 30,000th orphan!
The number of orphans cared through IHH Humanitarian Relief Foundation's Sponsor Family System has exceeded 30,000.
The 30,000th child supported by IHH's Orphan Sponsorship Support System has been Lokman Abdullah Mehmet, an Iraqi child. Mehmet's sponsor in Turkey is Happy Center, a supermarket chain.
Happy Center executive board member Yavuz Altun said: "It is an Islamic and humanitarian duty to give support to orphan children and children without a family. Everyone should fulfill their responsibilities to this end. It is up to us to grow our children in a nice way. We call on all benevolent people to hold from the hands of orphans."
Father of Mehmet who lives in Iraq's Tuzhurmati region with his two brothers and mother was diagnosed with cancer in 2008. Although initial treatments gave hope to them about healing of their father, he lost his life. Back then, Mehmet was not even one year old. So, he does not remember his father and he does not know him at all. Mehmet's brothers, aged 13 and 17, are both students. When they have time after school, they work in order to make a contribution to the family budget. Like his peers, Mehmet loves to play games. He wants to become a doctor when he grows up.
Orphans and children in need who first came to the agenda of IHH during Bosnian War (1992-1995) have not lost their priority for IHH for more than 20 years.
With the Orphan Sponsorship Support System launched in October 2007, IHH began to carry out orphan relief activities in a more systematic way.
With the valuable contributions of the charity givers, IHH included 10,000 children into the chain of compassion and mercy in 2009, 20,000 orphans in 2011 and 30,000 orphans as of April 2013. IHH aims to give support to 40,000 orphans across the world as of the end of this year.
According to UNICEF figures, there are more than 200 million children who are orphans or do not have a family.
Half of these children are deprived of the protection of a family and they live in streets where they face every kind of risks and threats. Holding the hands of these children who are in the pincers of organ and prostitution mafia and begging networks is a humanitarian duty.
As of today, 30,200 children across 42 countries are supported through the Orphan Sponsorship Support System. 3,407 of these children are in Turkey. IHH, which also has 15 orphan complexes in seven different countries, hosts 1,100 children in these facilities. Charity givers, if they would like to, make TL90 (38 euros) donation monthly in order to help an orphan meet their expenses for education, healthcare, food, clothing and accommodation.
There is an orphan waiting for you: Click to become a sponsor family.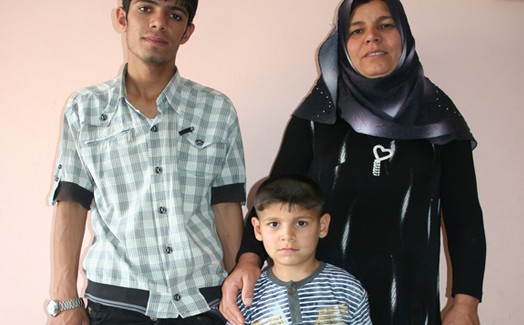 Flour distribution to 38 thousand 601 families in Somalia
IHH Humanitarian Relief Foundation has been carrying its aid efforts in Somalia, and our effort intensified following the severe drought that has hit the country since 2020, causing millions facing difficulties in accessing clean water and food.
Mobile soup kitchen from Turkey to Ukraine
The mobile soup kitchen dispatched by the IHH Humanitarian Relief Foundation to Ukraine, which is under Russian bombardment, departed from Istanbul. The soup kitchen was intended to provide food to 30,000 people each day. In addition, three truckloads of humanitarian supplies provided to Ukraine by the IHH in recent weeks have been delivered to war victims.
IHH helped 700,000 Syrians in 2022.
In 2022, IHH Humanitarian Relief Foundation delivered 2,043 truckloads of humanitarian relief supply to war-affected Syrian residents living in the country's IDP camps and settlements in various locations.