Mobile museum in syria
Young IHH organized a 4-day-long Mobile Museum event for children in Syria's Al-Bab and Mare, located in the Azez city and the Euphrates Shield region.
Thousands of people settled in the refugee camps located at the Euphrates Shield Zone, which was cleared by Turkish military operations. There are over 350,000 school-age children in this region.
Young IHH organized a 4-day-long Mobile Museum activity in different schools for children who have been away from museums and learning science due to the 9-year war in Syria. More than 3,000 children participated in the event and stationery materials were distributed to 2,500 children. In addition, Astronomy lectures, Chemistry experiments, various competitions and games were organized for children living in the camps. The Mobile Museum aimed to provide an environment that supports the educational lives of children, and to help them overcome the psychological effects of war and to create equal opportunities in education.
"There is no time and place for learning"
Young IHH Field Officer Hasan Demir stated that they aim to mark the beginning for a permanent work by opening a new window for the children's view of the world. Demir continued:
 "At the same time, we tried to show that science and learning can be done not only in comfortable conditions, but anytime and anywhere. Visually supportive modeling studies were carried out for the subjects, especially on Space, that were part of the curriculum for the beginning of the 2019-2020 academic year.  This way, children were able to consolidate the knowledge they received at school, which is done in a one-dimensional state. "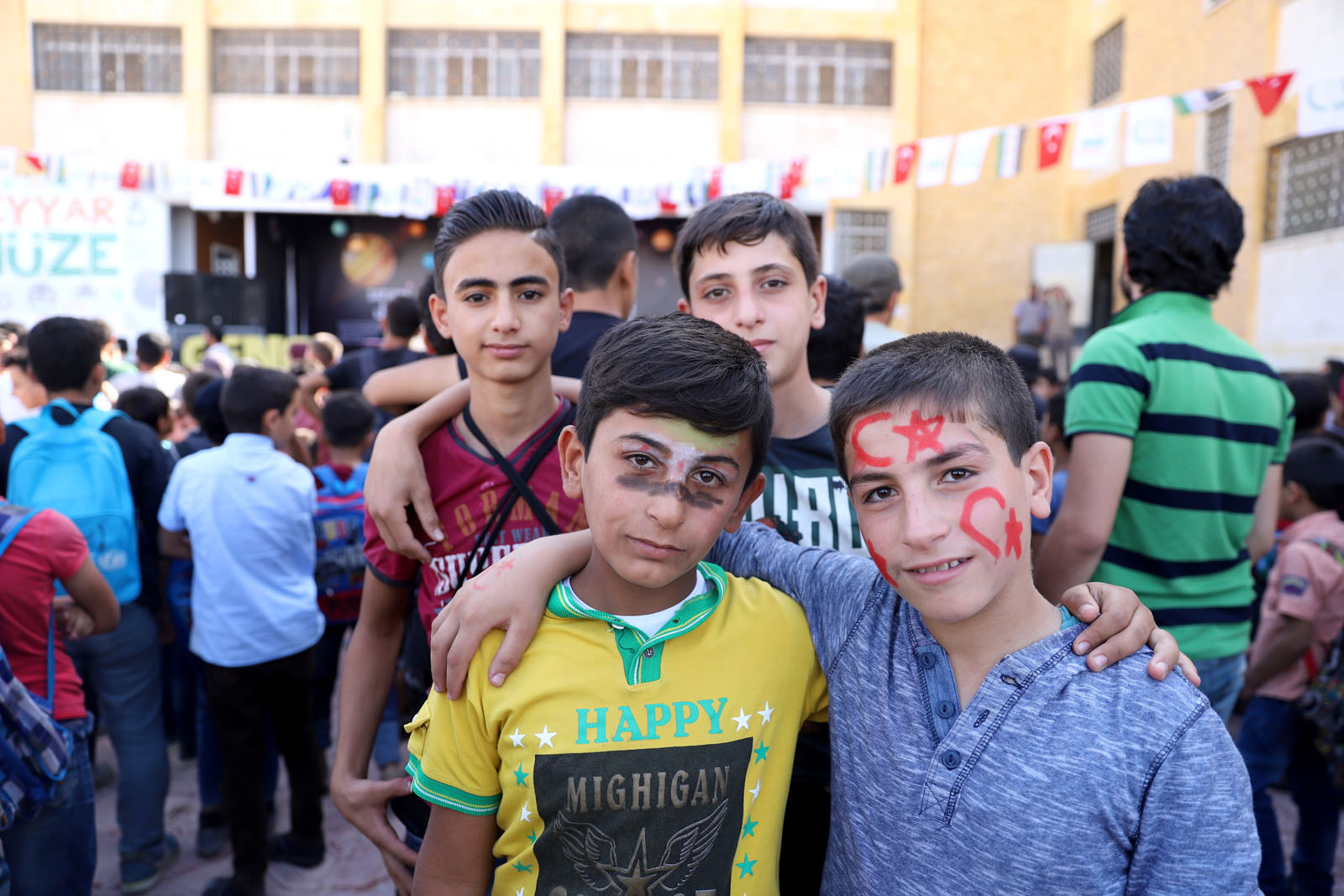 "They saw the planets in three-dimensional state for the first time"
 IHH Children Officer Mihriban Gezer stated that, when designing the project, they took into consideration the needs of the area. Gezer continues "First of all, after their emergency needs were met, we started to think about programs that support education for children who have been away from school for a long time. We published a magazine in the early years of the war.  This magazine was made after we realized that children did not see anything in writing during their education. In the magazine, we introduced animals that children have never seen due to the circumstances created by the war. Then we set off with the Mobile Museum project this year to make the teaching program a little more functional. Throughout the year, we planned this project so that children could develop some more visual skills about the planets taught in their curriculum and see them in three dimensions. Mihriban Gezer concludes by saying: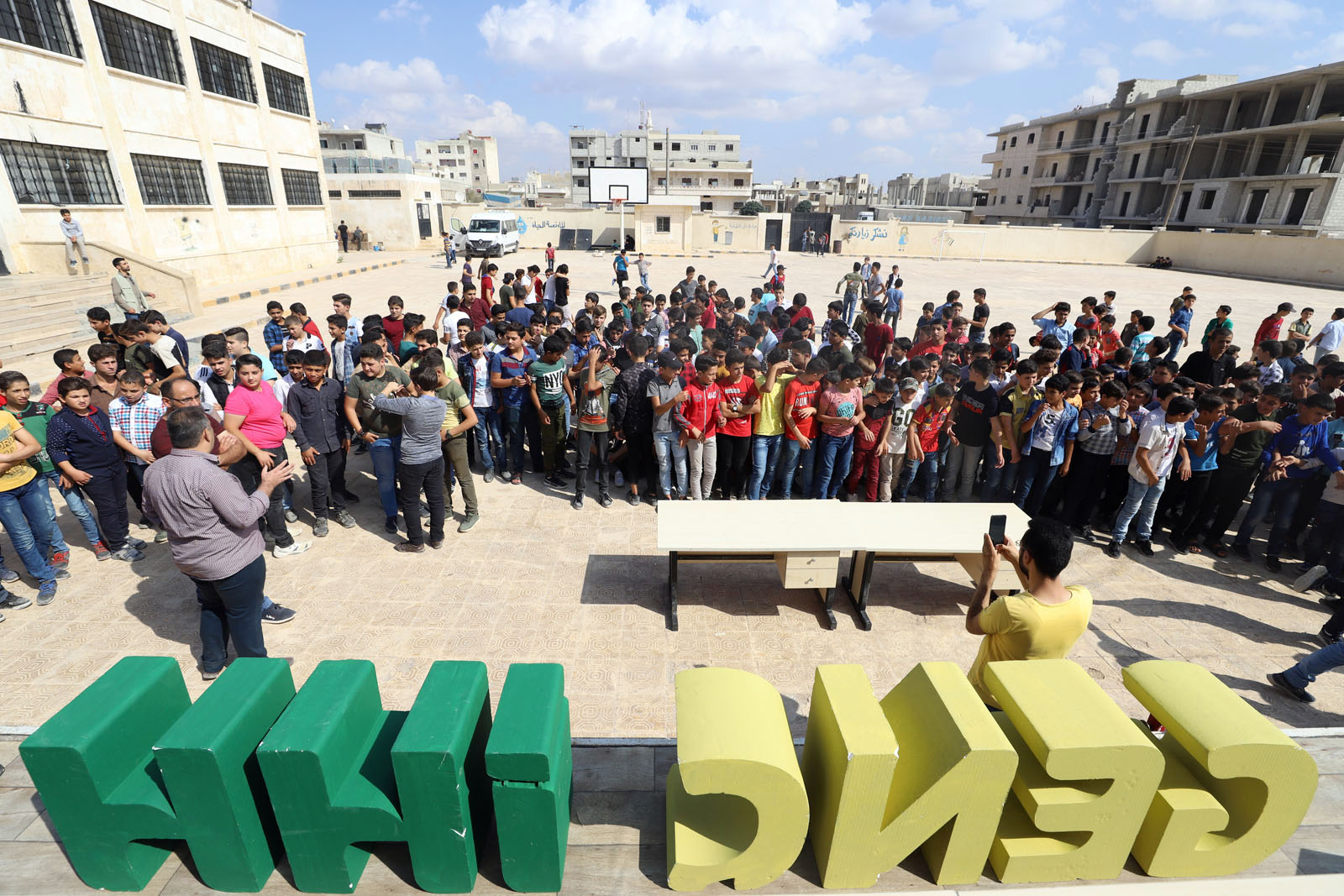 "We brought together children who have been away from museums and other cultural activities due to the war. We're discussing about the planets in the project. With a sound recording of planets, children are also able to hear and see the three-dimensional states of the planets. We do experiments after seeing these planets. Finally, we distribute supplementary brochures and informational magazines to support their education."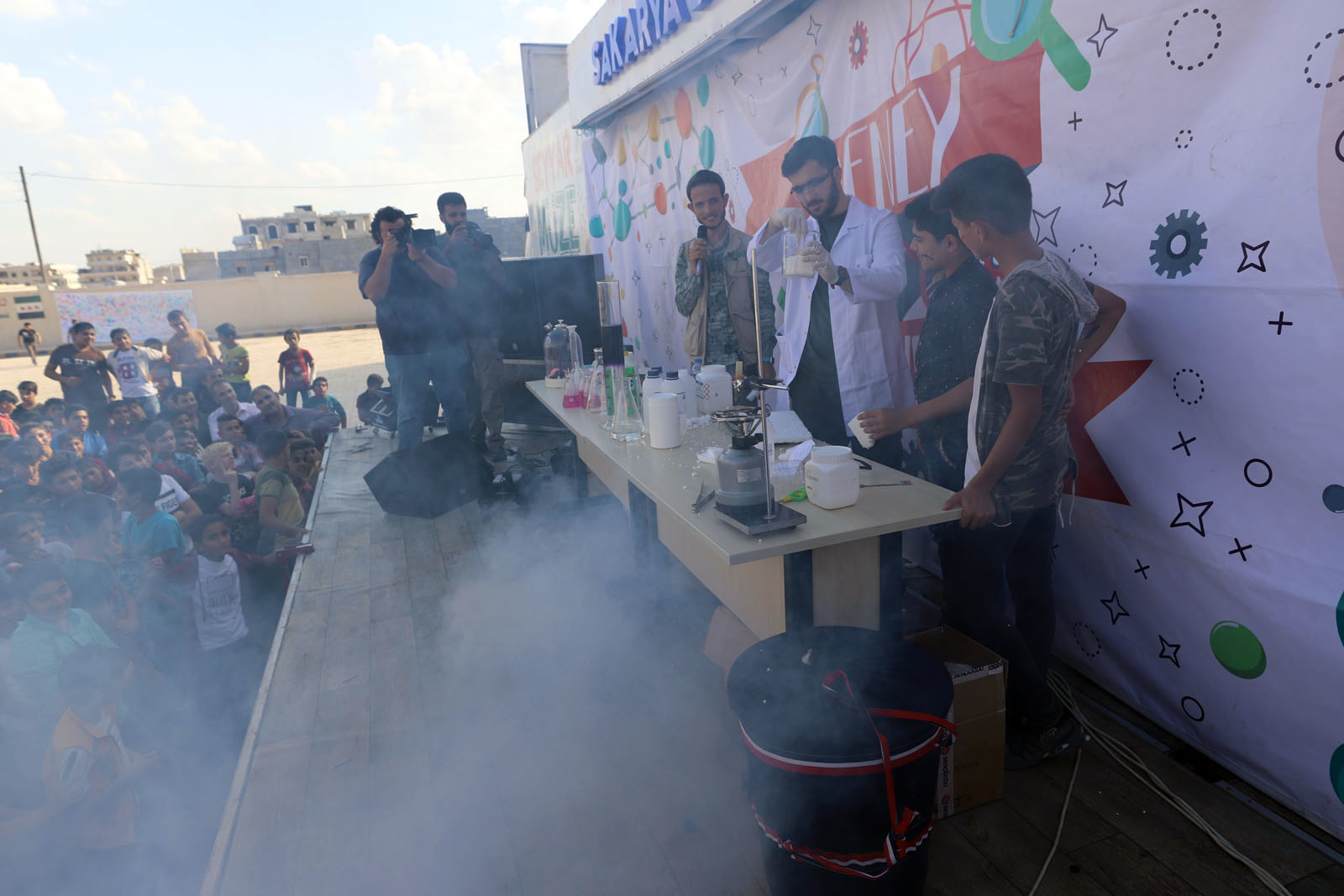 IHH's science-based activities in Syria will continue in the coming periods.
Bursa, Water Wells
08.12.2021
Istanbul, Izmir, Orphan
06.11.2020
"3 permanent works in Niger" are completed!
IHH Youth has just opened the Rezan El-Najjar Healthcare Center, Mus'ab Bin Umayr Primary School and Omar Muhtar Mosque as a part of the "3 Permanent Works in Niger" project from which thousands of people will benefit.
Mosque-Masjid, Education
21.11.2019