Nepal fire victims get new homes
IHH Humanitarian Relief Foundation handed over newly constructed homes to families in Nepal who lost their homes as a result of a fire.
IHH delivered emergency aid to the region in the wake of the fire that broke out in Sunsari and Siraha 3 years ago, before launching a housing project there for families that were homeless due to the disaster.
IHH continues to construct permanent works for people in various countries who are struggling to survive under difficult conditions.
In order to improve the living conditions of the families, IHH handed over 25 units of 40m2 homes consisting of 2 rooms, a kitchen and bathroom.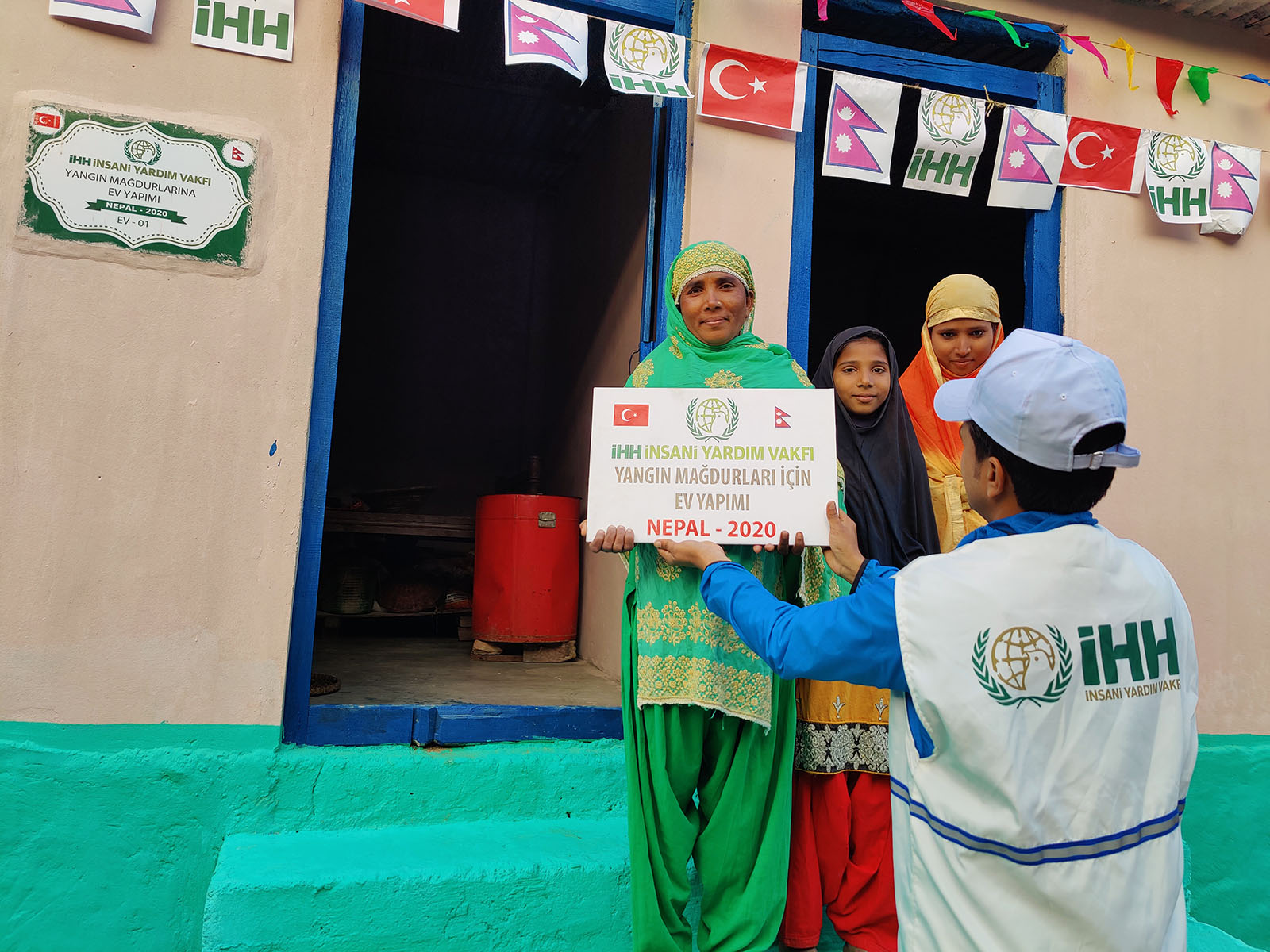 The families were not forgotten
IHH launched humanitarian aid efforts in the region on the day of the fire, and it continues to support these families.
IHH will continue to support families in need with the help of donors.  
56 trucks of coal aid for Syria
The Kur'an ve Sünnet Yolunda Grubu/Quran and Sunnah Group that conducts volunteer-based aid operations for the oppressed with the slogan "A Project a Month", donated 56 trucks of coal to Syria via IHH as part of its December project.