New Aid Efforts for Rohingya Refugees
Before the upcoming month of Ramadan IHH Humanitarian Relief Foundation delivered food aid to 12.000 Rohingya Muslims who fled persecution in Myanmar and took refuge in Bangladesh.
Arakan,
Bangladesh,
Myanmar
22.05.2017
As a part of emergency relief aid activities IHH Humanitarian Relief Foundation continues to deliver food, clothes, and basic necessities to the needy people around the world. Recently food aid was delivered to Rohingya people who are trying to survive in very difficult conditions in Bangladesh where they took refuge from the persecution in the hands of Myanmar authorities. Around 12.000 Rohingya Muslims benefited from the aid.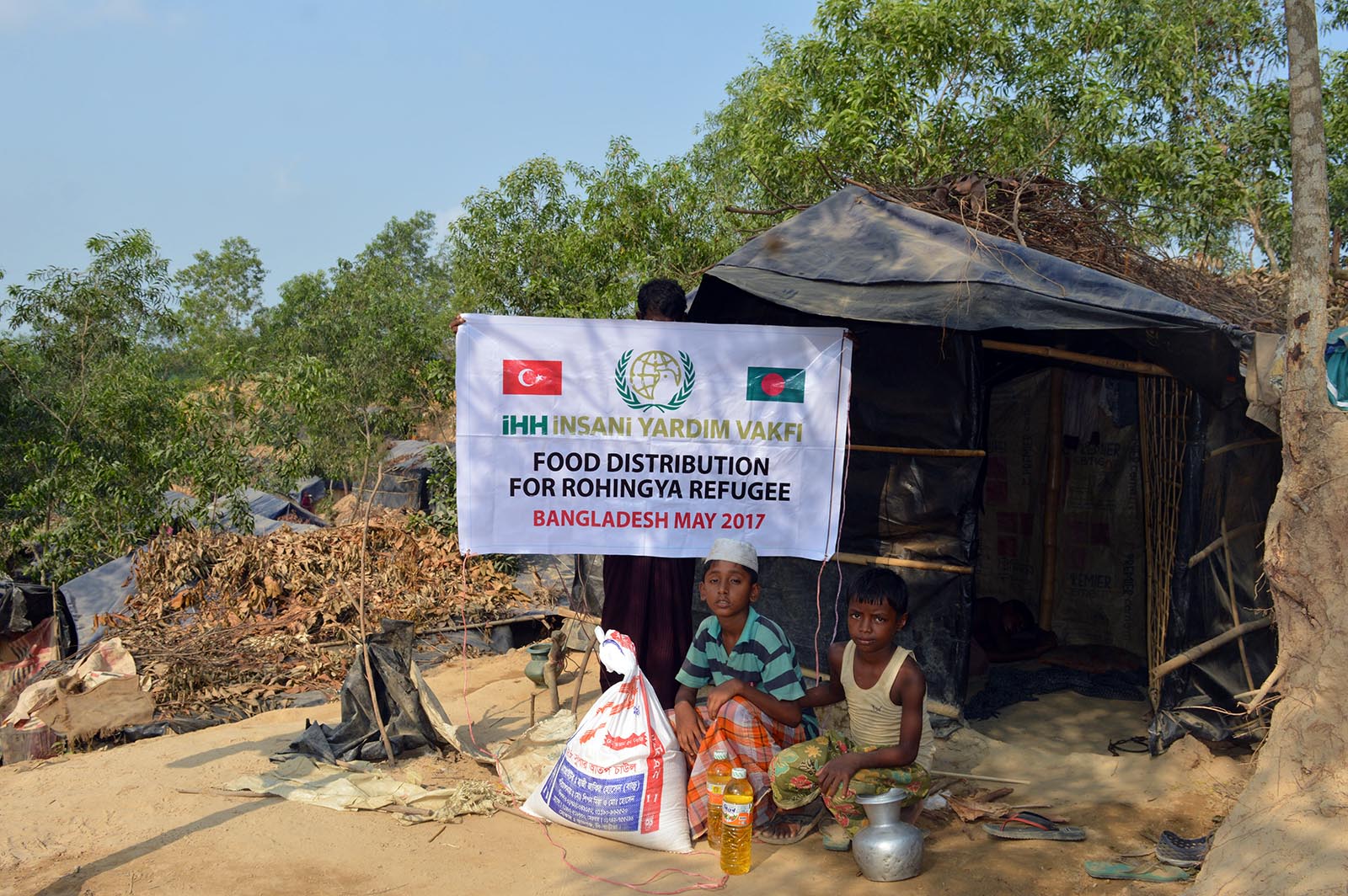 75.000 Rohingya Muslims in the Camp
IHH South East Asia office coordinator Münevver Hüseyin said that they are delivering periodic food aid to Kutupalong Refugee camp in order to help people who do not have any other means to survive. Hüseyin said, "We delivered food aid to our 12.000 brothers in the camp that accommodates 75.000 Rohingya Muslims in Cox's Bazaar."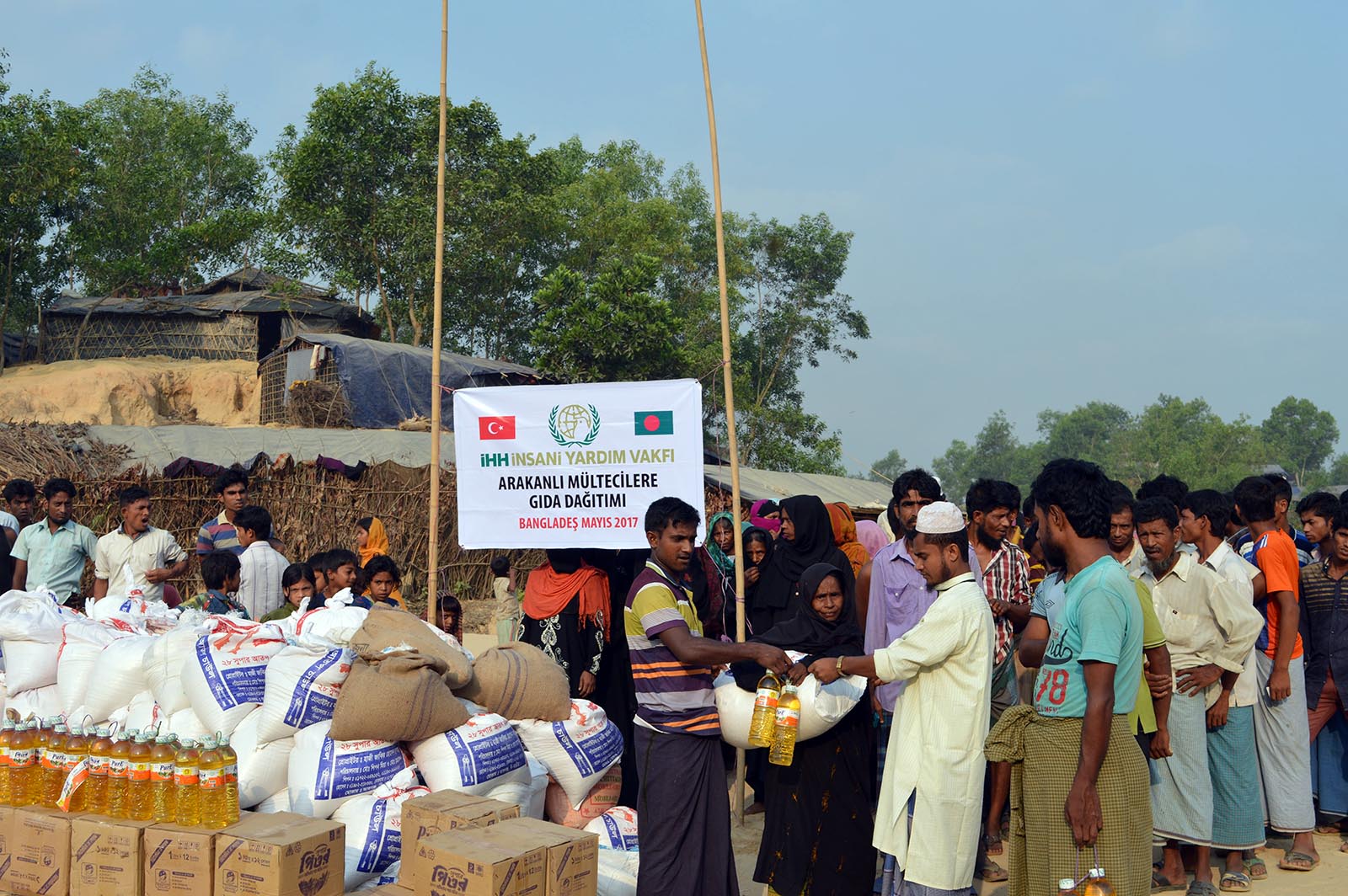 The Aid Will Continue in Ramadan
Delivery of basic food that contains rice, oil, lentil, salt, sugar and flour will continue with the donations of charitable supporters from Turkey during the month of Ramadan as well.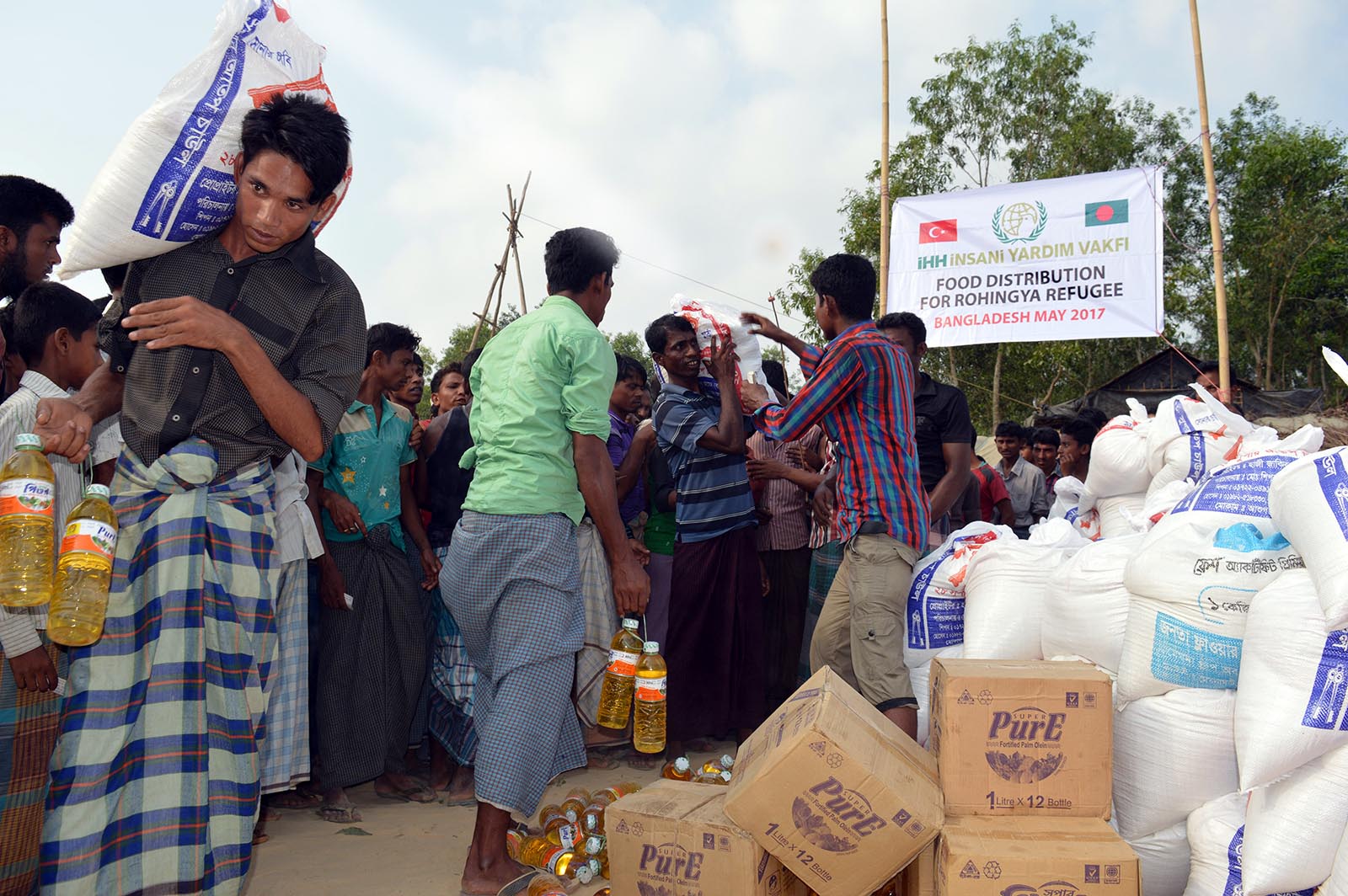 10.000 Rohingya Muslims Benefited
During March and April IHH Humanitarian Relief Foundation had distributed food and hygiene packages to 10.000 Rohingya refugees.
Drought affects 36.1 million people in East Africa
There are currently 36.1 million people in Somalia, Ethiopia, and Kenya who are suffering from the effects of the protracted drought. Drought has created severe obstacles to the availability of food and water in three different nations.
Aid for flood-affected families in Sudan
Sudan's last week's flood is still impacting the country. The floods, which claimed 99 lives and wounded 94 others also destroyed houses, workplaces, and acres of farmland. After the floods, IHH Humanitarian Relief Foundation launches its relief efforts for the victims there.
IHH Takes Action for Pakistan
The flood occurred the day before due to heavy rains in Pakistan. The flood resulted in the deaths of 1061 people and injured 1575 others. Right after the flood, the IHH Humanitarian Relief Foundation launched an emergency relief effort for the country.