High-tech Prothesis Center Opens With a Ceremony in Istanbul
Thanks to the efforts of the IHH and AID (Alliance of International Doctors), Turkey's first High-Tech Orthotic Prosthetic Centers have been opened in Istanbul, Şanlıurfa and Hatay's Reyhanlı to help Syrian war victims who have been left permanently disabled due to the bombings.
Having brought many noble projects to life for the sake of the needy and the poor ever since its foundation, IHH Humanitarian Relief Foundation collaborated with Kuwait Zakat House and AID Alliance of International Doctors to put a new project into action, aimed at providing help to those who have lost their limbs in the war.
Three prosthesis centers built in Istanbul, Şanlıurfa and Hatay were opened with two ceremonies held in Istanbul on April 19. The first event in which the protocol speeches were made took place in a hotel in Fatih. Afterwards, an opening ceremony was held to celebrate the opening of the Private Kuwait Istanbul Orthotic Prosthetic Center in Edirnekapı.
The hotel event where the protocol speeches were made was attended by eight-year-old Abdülbasit, who lost both his legs during the bombing of Aleppo, nine-year-old Henin who lost her legs one and a half years ago and nine-year-old Ali, as well as President of AID, Mevlüt Yurtseven, IHH President, Bülent Yıldırım, President of Kuwait Zakat House, İbrahim Saleh, and Director of Istanbul Public Health Office, Kemal Memişoğlu.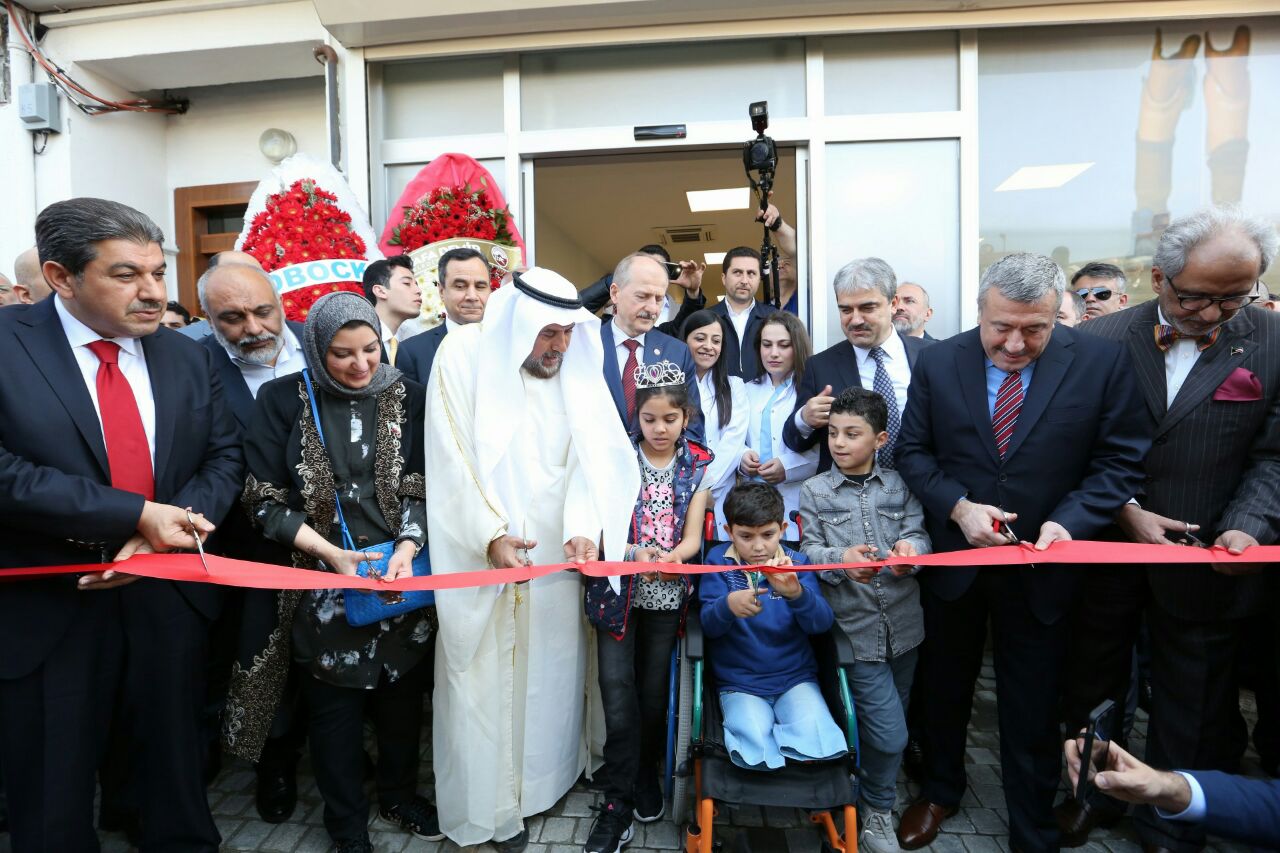 "I'm your child, Abdülbasit"
Following a recital of verses from the Quran, a video showing the new prosthetic centers was shown to the audience. Afterwards, little Abdülbasit from Aleppo took to the floor and said, "I'm your child Abdülbasit. Thank you for all  the care you have shown me." Followed by him was Henin who said, "Thank you all from the bottom of my heart for these prosthetic limbs."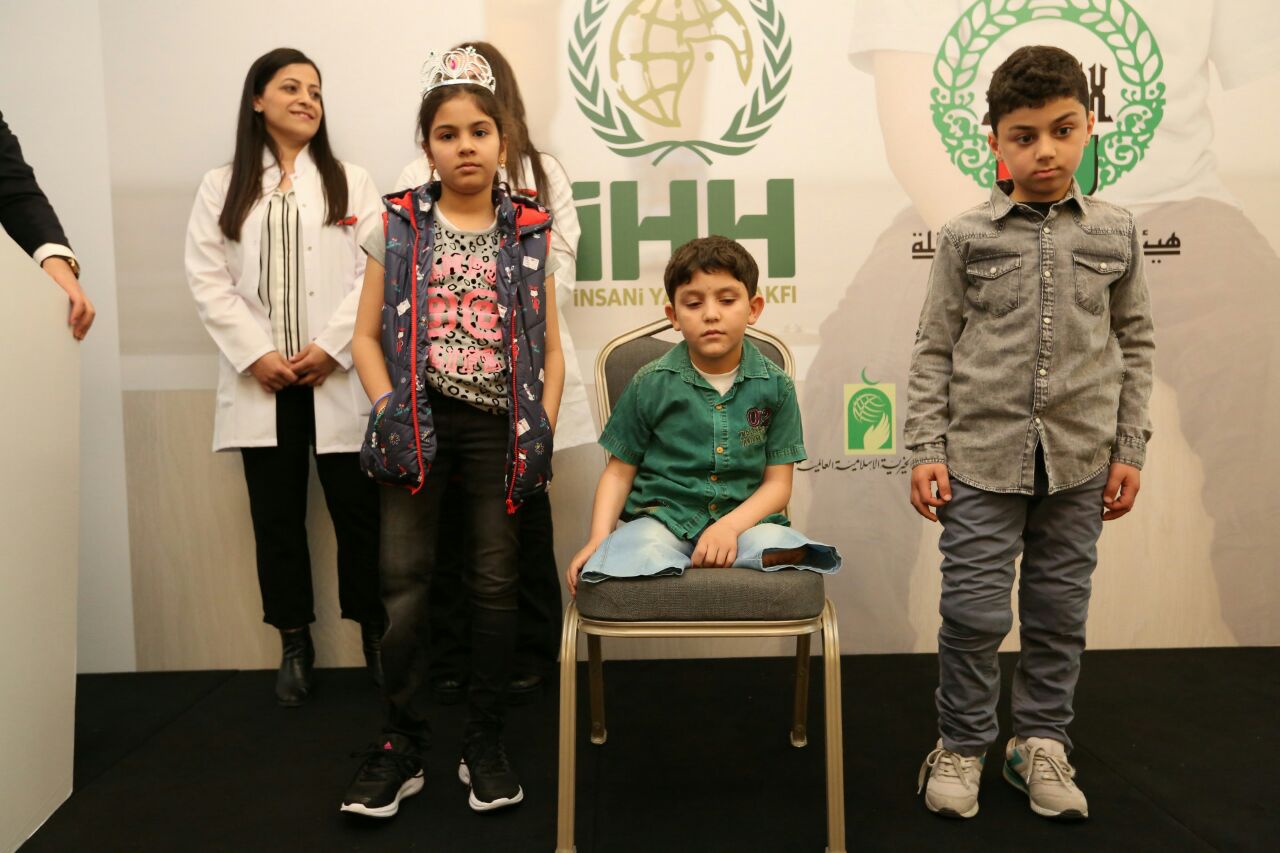 Pioneers of a 100-year future
Mevlüt Yurtseven, President of AID, expressed his gratitude to the institutions that supported the project and said, "We are very happy to be part of this noble project. We believe this to be a pioneering project that will resonate with future generations."
"The Islamic world must come together"
IHH President Bülent Yıldırım thanked both governmental and non-governmental organizations for their contributions to the project. Yıldırım said the following, "I am really at a loss as to what I should say. I can only pray to God that no more people will have to go through such terrible experiences and that this war comes to a swift end. I'm hoping leaders of the Islamic world will come together and work on a plan to end these people's sufferings."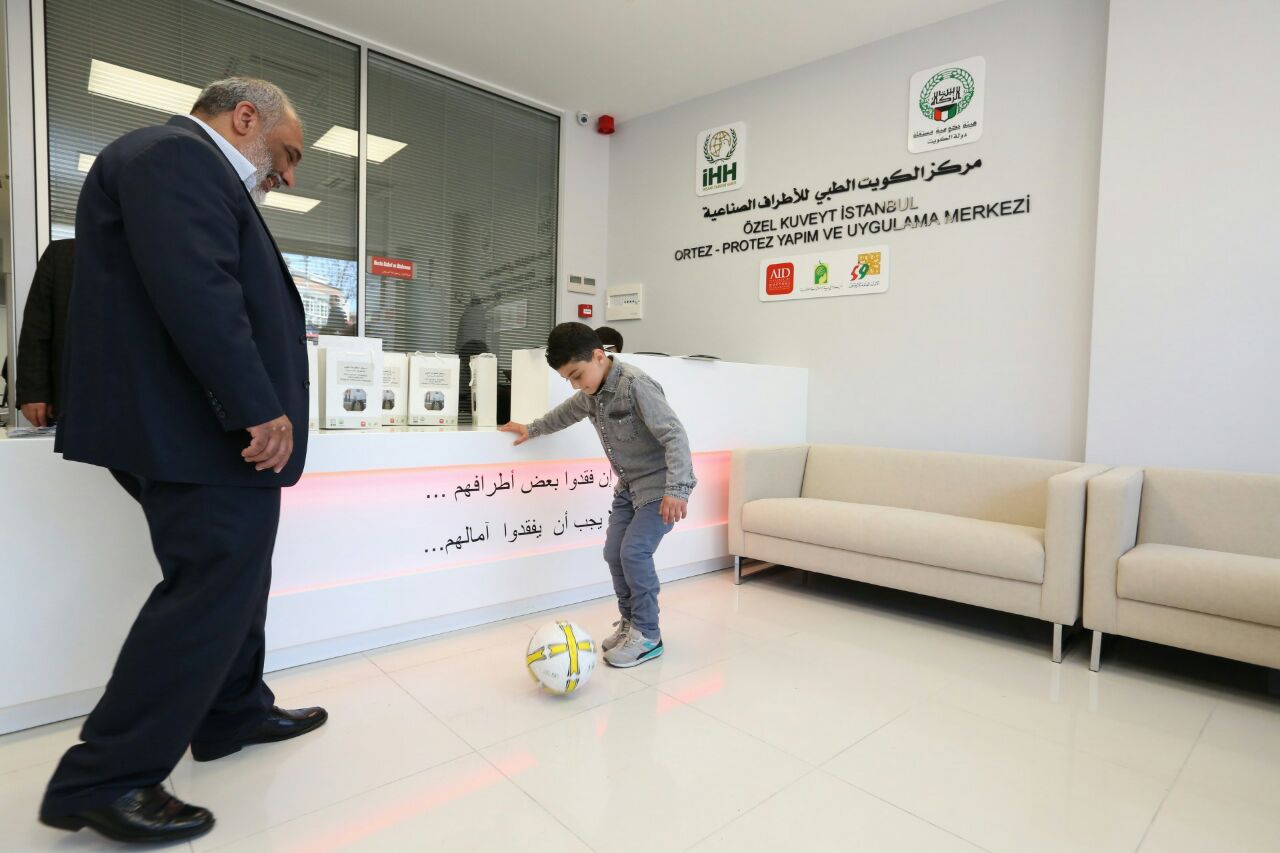 "Little, innocent children are losing their limbs"
President of Kuwait Zakat House, Ibrahim Saleh, talked of the harrowing bombardments they witnessed in Syria and how the project came into being,
"Our brothers and sisters in Syria have been living under siege for years now. We've witnessed their fight for survival with our own eyes. One minute, you see kids playing football on a field and the next minute they are lying on the ground with their limbs torn off. The initiative we started last Ramadan to provide war victims with prosthetic limbs was very successful. Encouraged by this, we decided to go even further and establish these treatment centers.
Abdülbasit's cries for help did not fall on deaf ears. We are ever grateful to God for making this all happen and guiding us and helping our kids out of their misery. None of this would have been possible without God on our side and the support of the IHH. These treatment centers will bring aid and relief to our Syrian brothers and sisters who need every support we can give them to put their suffering behind them."
"It gives me hope for the future seeing relief organizations working together"
Afterwards, President of the International Islamic Relief Foundation, Bader Alsumait, took to the floor. "We put our weight behind the project, believing it would be a success," said Alsumait. "We were filled with hope when we saw aid organizations from different countries working together for a noble purpose. Such projects are fundamental to enabling our Syrian brothers and sisters to lead decent lives. These centers are giving these people the chance to turn their lives around, make a new beginning and prosper."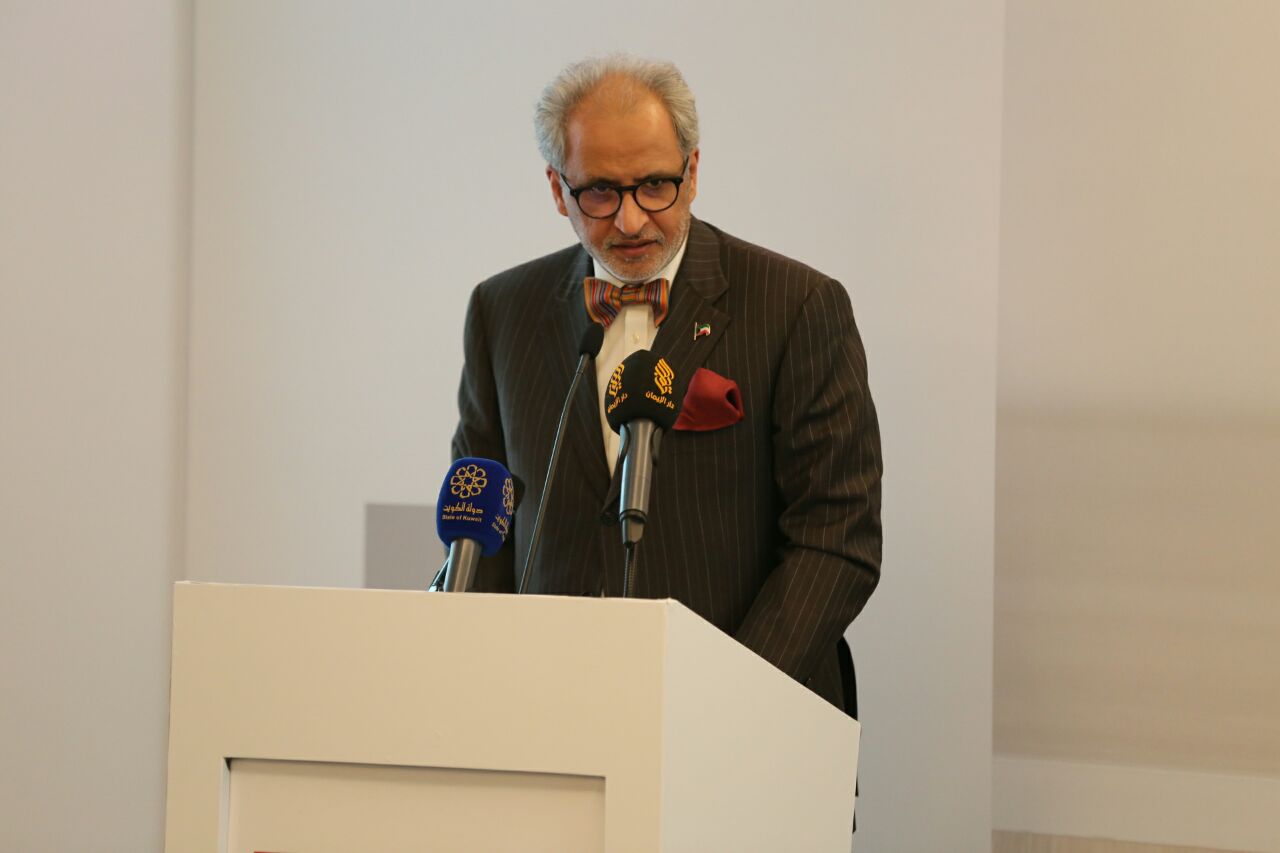 "Your invaluable support made it all happen"
Ambassador of Kuwait, Ghassan El Zevavi, expressed his opinions, saying: "I cannot really put into words how I am feeling at the moment. I want to let the participants in on a secret, though. As diplomats, we are heavily dependent on your support to bring projects of such magnitude to life, it's good having you on our side." 
"It got us really excited"
Dr. Semih Korkut from the Ministry of Health said, "Dealing with child patients at hospitals is a different sort of challenge and so it got us really excited when we heard about this project. I want to thank you all for your support, dedication and enthusiasm."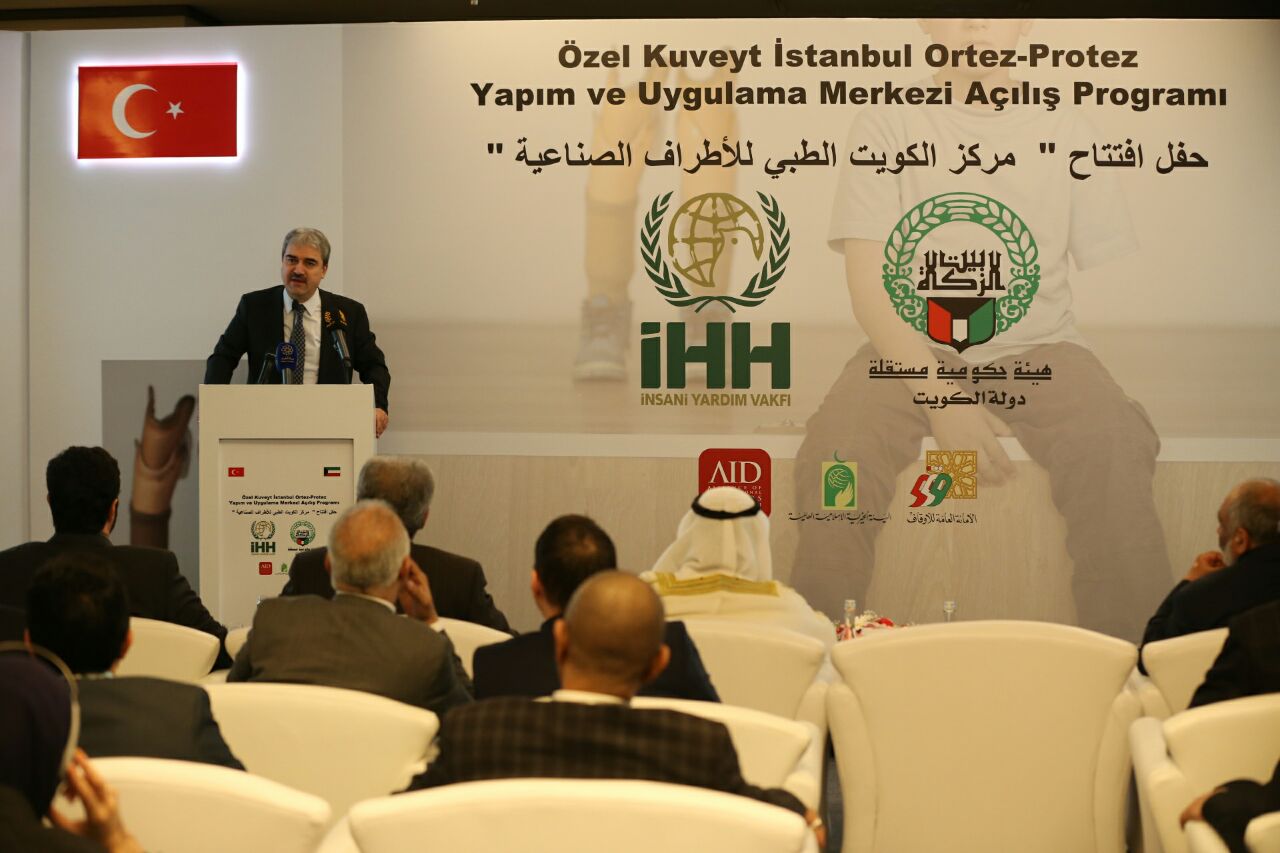 Ali's silent screams
The last person to take the floor was Advisor to the Prime Minister of the Republic of Turkey, Ömer Korkmaz. Saying he was full of gratitude to the IHH for resurrecting zakat, the Islamic act of alms-giving, he continued,
"When people start beating the drums of war, words end. Bombs keep falling on people's heads with no regard for their suffering. Little Ali's silent screams put us all to silence. I've always wondered why such wars always happen in the Middle East. It's a thought that weighs heavily on my mind. People may engage in hot, contentious debates, but it's a different kettle of fish when it comes to letting weapons do the talking to make your point. We've just had a referendum here, but it was our words and not weapons that did the talking. We should see this happening in the Arabic world, too."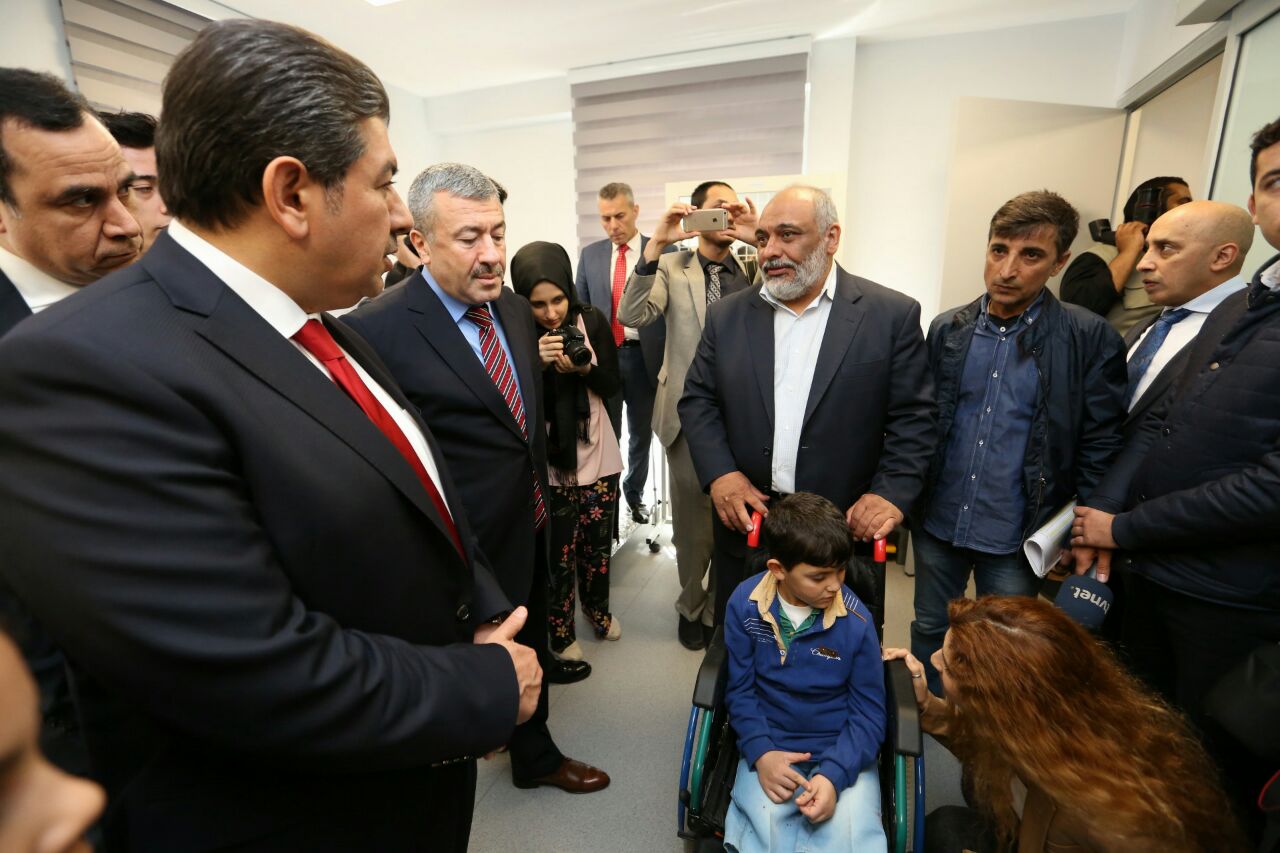 The story of two children waiting for prosthetic limbs
Among those who will receive treatment at these new centers are eight-year-old Syrian Abdülbasit, who tugged at the heartstrings of the international community after footage showed him screaming "Daddy, please lift me up" while lying on the ground with his legs torn off following a bombardment. Others are nine-year-old Henin who lost both her legs one and a half years ago following the shelling of his house with barrel bombs and eight-year-old Ali who lost his right leg in a bomb attack on Aleppo two years ago.
Free Treatment
For the first time in Turkey, high-tech orthotic prosthetic centers are being opened to meet the needs of Syrian war victims. The aim is to provide a thousand patients visiting the treatment centers with prosthetic limbs within two years.
While the focus is on meeting the requirements of Syrian war victims, those who have been disabled outside of war and do not have the ability to purchase prosthetic limbs will also get free prosthetic limbs.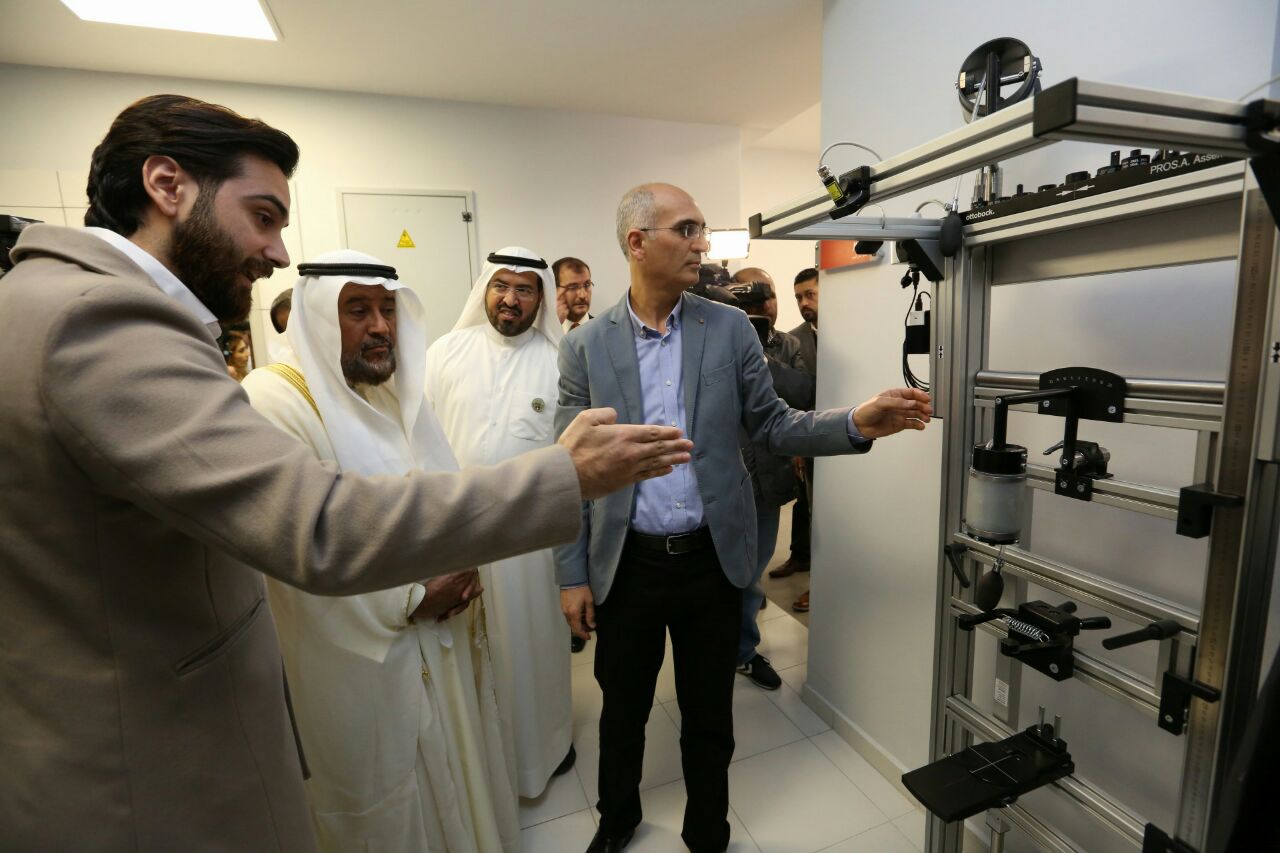 Project features
This is a pioneering project with patient measurement using 3D scanners (without the need for gypsum measurement).
Prosthesis production costs have been reduced with the use of specially produced software and a 3D printer.
Thanks to 3D printer socket production, patients will be able to get their prosthesis within 4-6 hours on average in Istanbul.
With special software and 3D printers, patient-specific sockets or customized prostheses can be made if necessary.
In remote locations (such as camps, war areas), a technician with a 3D scanner will be able to take measurements without having to carry gypsum and measuring equipment.
With stump volume changes applied on the master data in an electronic environment, repeating measurements will no longer be necessary.
It will no longer be a necessity to have a trained technician around whilst taking measurements.
Thanks to the EinScan-Pro 3D scanner, each technician has the ability to take measurements from at least 10 patients per day.
• Globally recognized brands will be used for prosthetic intermediate parts (knees, feet).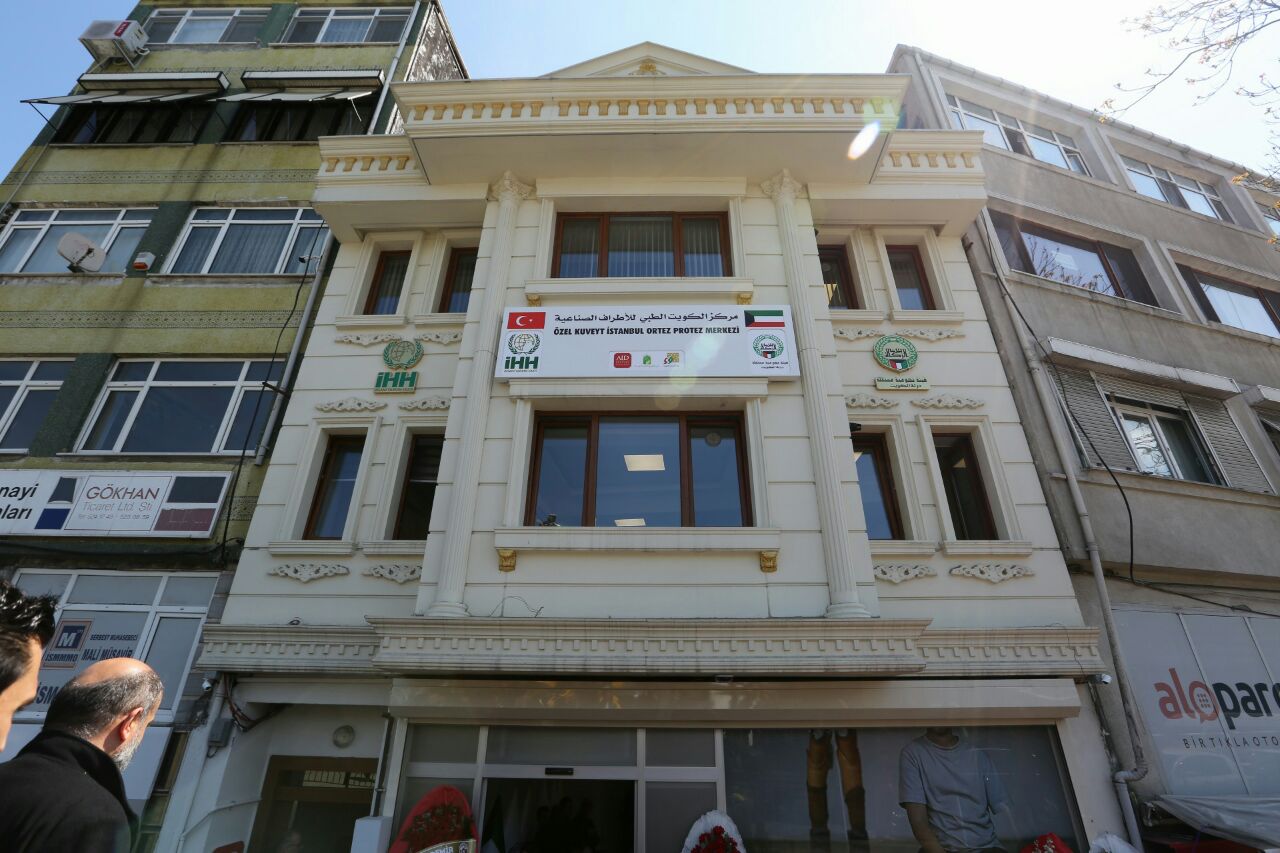 Flour distribution to 38 thousand 601 families in Somalia
IHH Humanitarian Relief Foundation has been carrying its aid efforts in Somalia, and our effort intensified following the severe drought that has hit the country since 2020, causing millions facing difficulties in accessing clean water and food.
Mobile soup kitchen from Turkey to Ukraine
The mobile soup kitchen dispatched by the IHH Humanitarian Relief Foundation to Ukraine, which is under Russian bombardment, departed from Istanbul. The soup kitchen was intended to provide food to 30,000 people each day. In addition, three truckloads of humanitarian supplies provided to Ukraine by the IHH in recent weeks have been delivered to war victims.