Our teams both searched and rescued
Throughout 2019, IHH Search and Rescue teams, together with 1.905 volunteers, carried out search and rescue missions as well as trainings to prepare them to face potential disasters.
IHH Humanitarian Relief Foundation teams that are always standing by in the case of natural disasters, continue to meet the needs of victims by intervening in natural disasters promptly and effectively. In this scope, in 2019 IHH Search and Rescue teams ended the year by actively participating in 31 different operations involving 1.905 volunteers. The 1.905 volunteers generated a total of 12.574 days of workforce days throughout 2019, with an average of 10 workforce days per person. An IHH volunteer who contributed the most to these operations allocated 130 days for these operations in 2019 alone.
Some of the missions include, among others, the search and rescue operations for 2 mountain climbers that went missing on the mount of Uludağ, the collapsed building in Kartal, the Mosul ferry disaster and the Duzce flood disaster. IHH also held the national search and rescue exercise drills in Bursa as part of its operations that stood out in 2019.
Target of a Search and Rescue Team in Every District of Istanbul 
IHH Search and Rescue Coordinator Emre Yerli who explained that compared to 2019, they are planning more intensive activities in 2020, saying that they have stepped up their preparations particularly for the potential earthquake in the Marmara region, where experts are continuously issuing warnings about it. Emre Yerli, who said that for 2020 they plan to form a search and rescue team in every district of Istanbul, summarized their targets for this year as follows:
"We have completed the organization and established teams in 39 cities in 34 provinces, and our intervention capacity can be classified as high-level. The stage of establishing teams in 18 more cities is continuing. Additionally, we aim to increase our capacity all over the country by reaching 3 thousand rescue volunteers. As meteorological disasters are expected to increase even more this year, we aim to increase our operations in raising awareness to the public. Furthermore, we aim to extend our partner organizations in 134 countries as a part of a disaster management synergy in our country by expanding to the international level."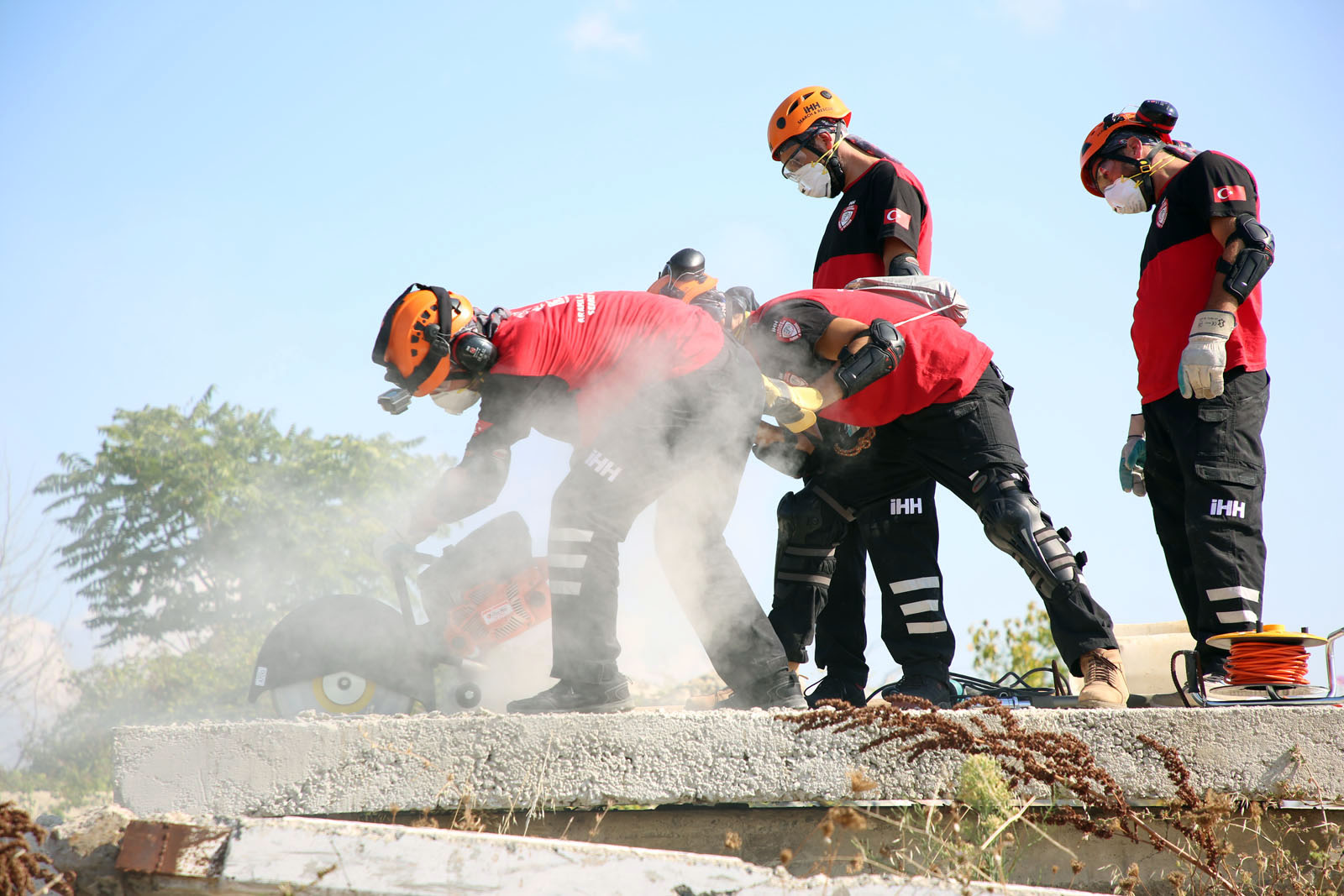 7 Different Operations
IHH Search and Rescue teams materialized national and international operations in 7 different types of incidents.
-Earthquake: Istanbul-Kartal collapsed building, Denizli-Bozkurt earthquake and Albania Durres earthquake.
-River Search and Rescue: Mosul-Tigris River ferry disaster, Trabzon-Araklı flood disaster, Düzce-Akçakoca flood disaster and the missing people at the sea in Yalova.
-Search and Rescue in the Wilderness: Missing people in Belgrad Forest and missing people in Bursa-Uludağ.
-Exercises: Bursa National Exercise, participation in Malatya UMKE (National Medical Rescue Team) and Istanbul UMKE exercise drills.
Sportive: Revival Walk in Bilecik and Bicycle Ride and the Mountaineering commission climb in Bursa, Kayseri and Aksaray.
-Iftar: National Iftar Meeting in Kayseri and regional iftars in 8 different regions throughout Turkey.
-Important days and weeks: Participation activities for earthquake, fire brigade and emergency health services weeks, and the Mavi Marmara March.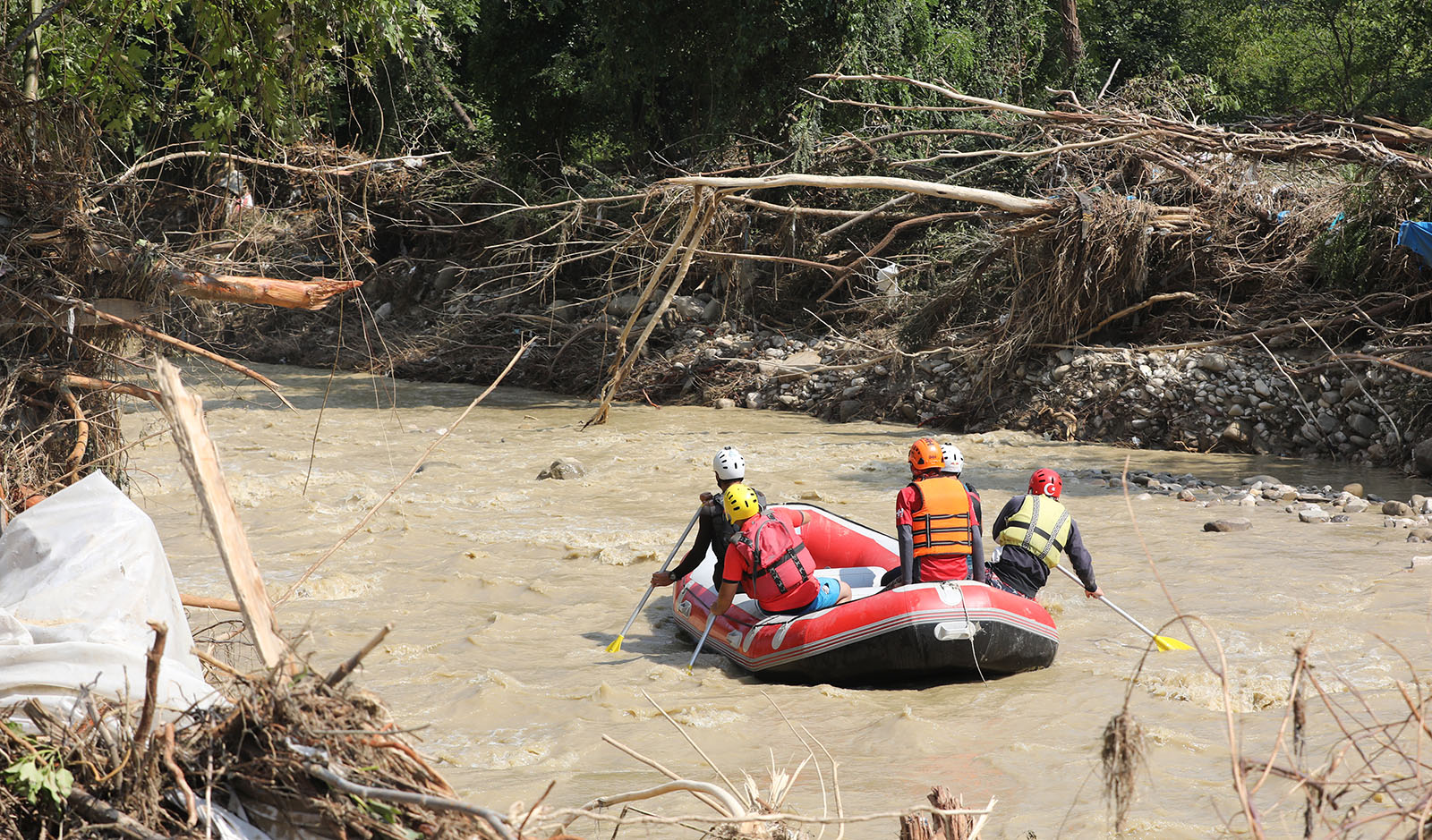 Training in 6 Different Branches
Training was given in 6 different branches to better prepare our volunteers for disasters.
-IHH Search and Rescue in the Wilderness (DAK) Training: 338 trainees participated in the DAK1 and DAK2 training programs in 9 different regions.
-AFAD Search and Rescue Training in the Wilderness: 145 trainees participated in 2 different DAK training courses.
-Training of Trainers in Basic Disaster Awareness: 92 trainees from 6 cities participated in the training programs in Istanbul, Şanlıurfa, Çorum and Izmir.
-First Aid Training: In 2019, 1.375 individuals benefitted from the ongoing first aid training programs held by IHH.
-Training abroad: 32 trainees participated in Bosnia with TIKA in the DAK1 and DAK2 training programs that consisted of 3 stages.   
-UMKE training: Psychosocial support training in disasters.
To Donate
Donors who wish to contribute to IHH search and rescue activities can donate 5TL by texting AFET via SMS to 3072 or 23TL via SMS to 4072. Donors who wish to contribute larger amounts can donate via IHH's bank accounts stating the code AFET.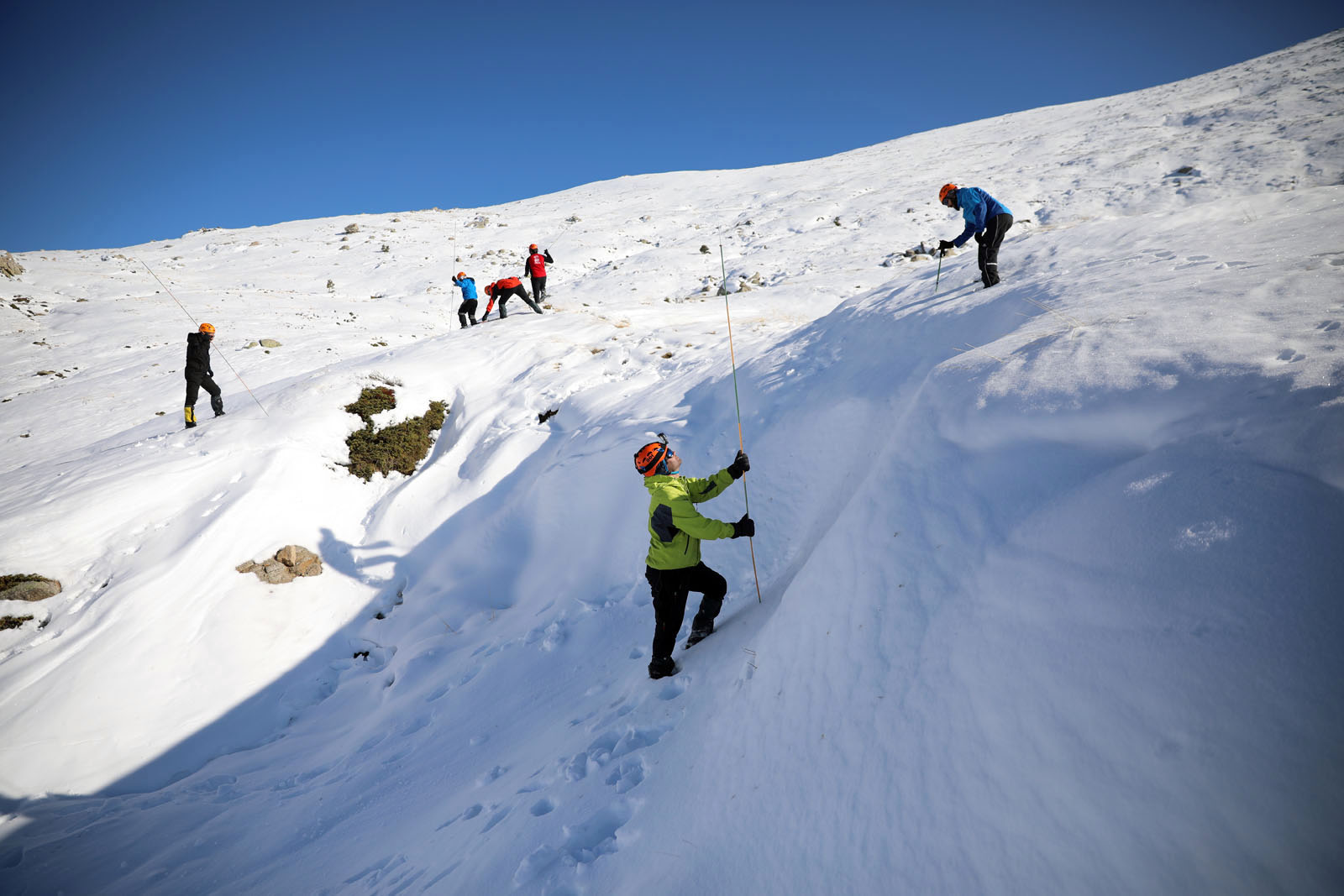 An historical expedition: IHH team conquered Peak Lenin!
The High-Altitude Search and Rescue team of the IHH Disaster Management Department performed a 20-day climb up the 7.134m Ibni Sina Peak (Peak Lenin). This climb also went down in history as the first high-altitude climb by a Turkish Search and Rescue team.
A message of good wishes and support to Haiti
To date, IHH Humanitarian Relief Foundation teams are still in Haiti following the earthquake that hit the country. They conducted aid projects, delivered food and hygiene packets to 1.125 families. Our teams also met Haitian President Ariel Henry and inspected disaster-hit spots in the country.
Healing the wounds in Izmir
After the earthquake that struck Izmir on 30 October, IHH Humanitarian Relief Foundation deployed its Search and Rescue teams with 459 volunteers from 33 cities.