Ramadan aid to 3 different countries
As a part of our Ramadan 2020 aid operations themed "Ramadan Together", IHH distributed food packets, iftar supplies, eid clothing, shopping coupons and zakat to 86.000 beneficiaries in Palestine, Yemen and Libya.
Palestine-Gaza,
Algeria,
Yemen
14.05.2020
With 28 years of iftar meals and food aid distribution in every Ramadan, this year IHH keeps aiming to bring a smile to the faces of orphans and joy to families in need. IHH teams that are carrying out aid operations themed "Ramadan Together" are knocking on the doors of people in need of aid and orphan families in regions visited.  The blessings of Ramadan are being conveyed to 81 cities in Turkey and regions of crisis around the world. Palestine, Yemen and Libya are just some of the countries where we deliver our donors' aid.
With the support of our donors, a total of 86.775 people have benefitted from IHH's Ramadan aid distribution. If these donations increase, we will be able to deliver Ramadan aid to even more people in need.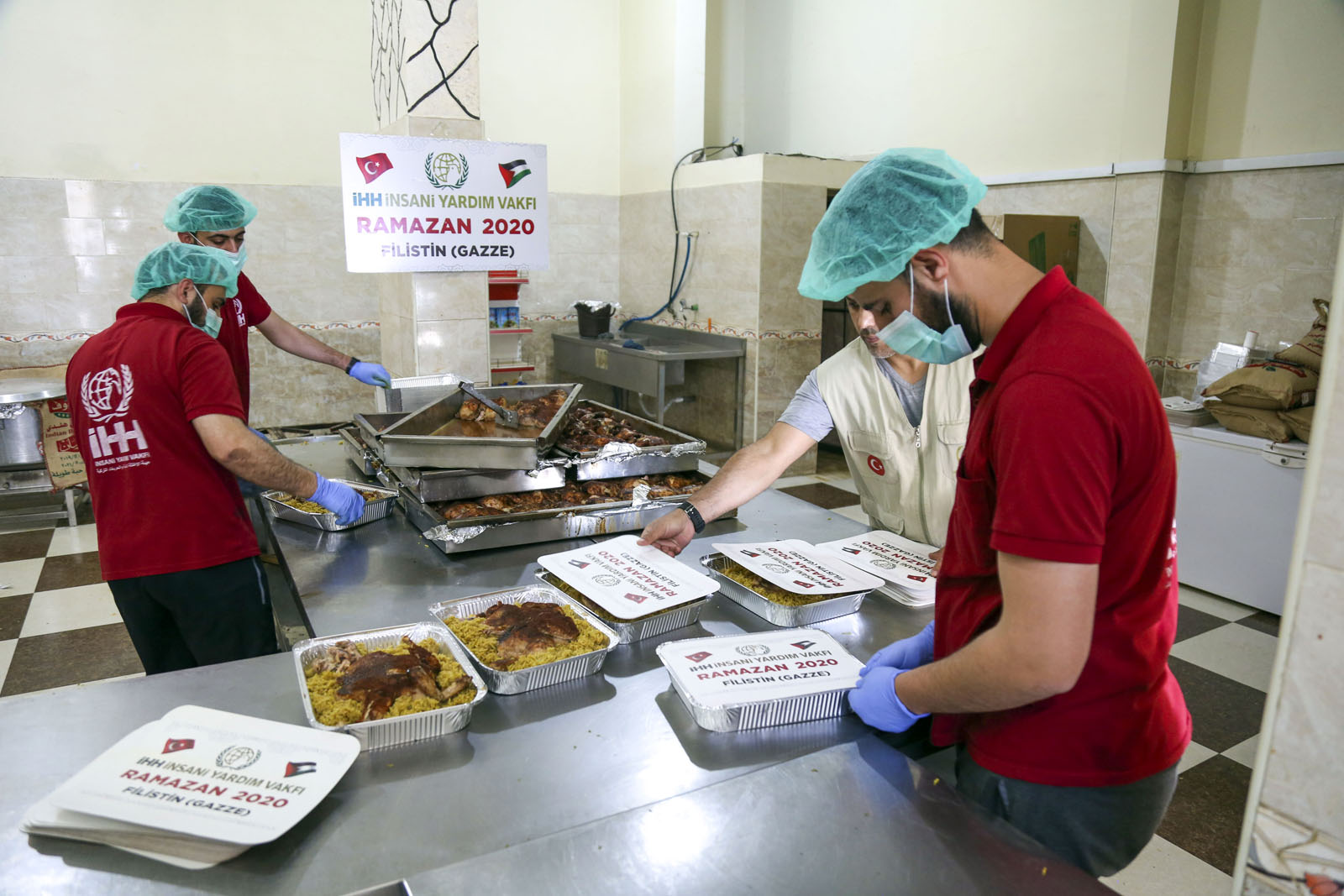 Our donors' aid support reaches Gaza that is under blockade
Initially, IHH delivered aid support to the Gaza Strip in Palestine that is suffering great hardships due to the Israeli blockade and embargo that has continued for many years. IHH, which is conveying the blessings of Ramadan to the streets of Gaza via our agency in the region, has delivered food packets to 250 families, shopping coupons to 2.000 families, zakat to 400 families, eid clothing to 2.000 orphans and iftar provisions to 18.145 people in the region. A total of 38.395 people benefitted from the Ramadan aid, all thanks to our donors.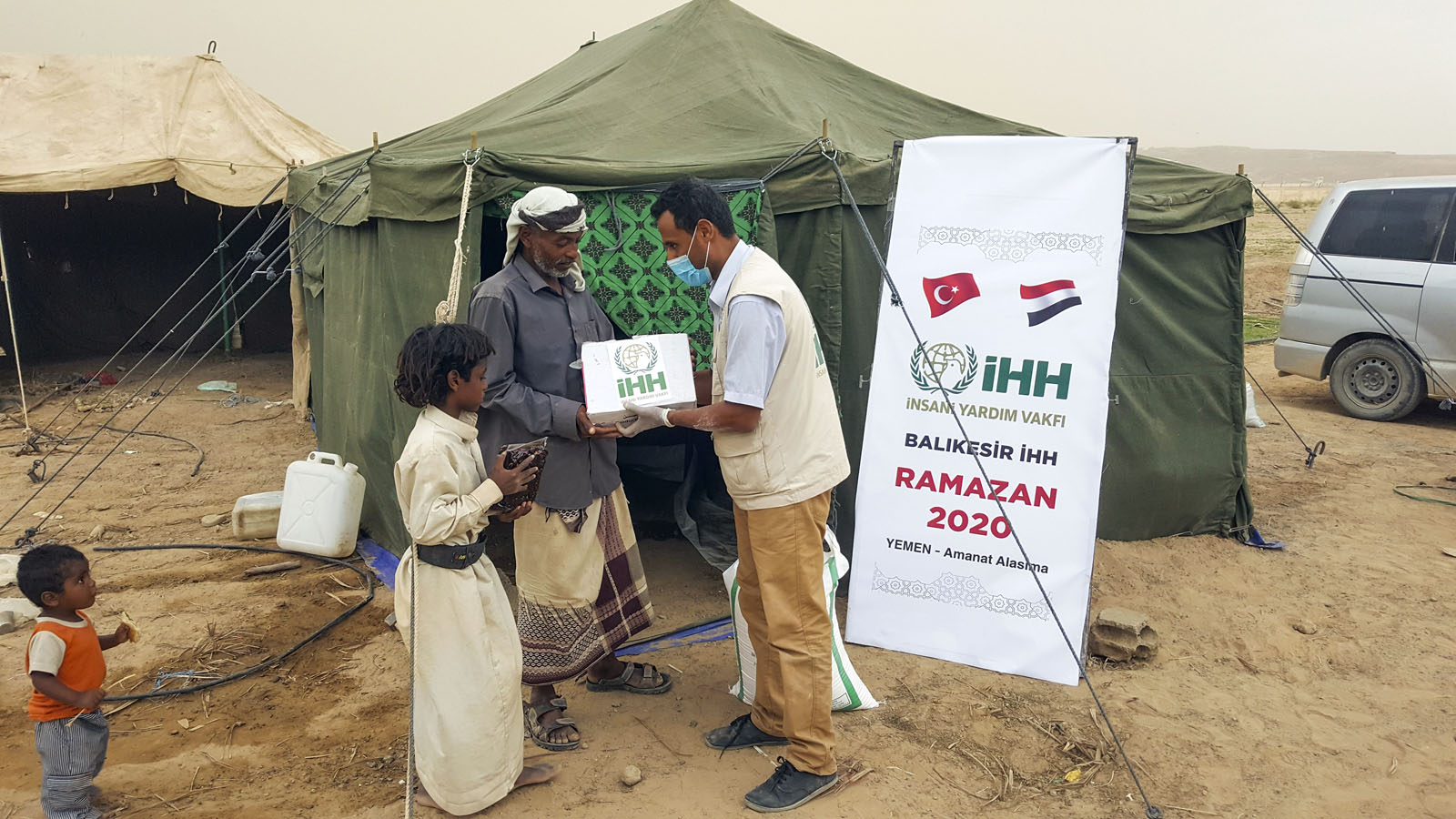 The Movement of Kindness in Yemen where the crisis is continuing
IHH has delivered our donor's donations to Yemen where conflicts have continued for years. IHH distributed food packets t 6.428 families and zakat to 448 families in the Ta'iz, Hadramaut, Mar'ib, Jawf, Sana'a, Amanat, Hudaydah, Ibb, Bayda, Dhamar, Mahrah, Shabwah, and Aden regions. IHH also distributed eid clothing to 3.000 orphans. A total of 37.380 people benefitted from the Ramadan support aid.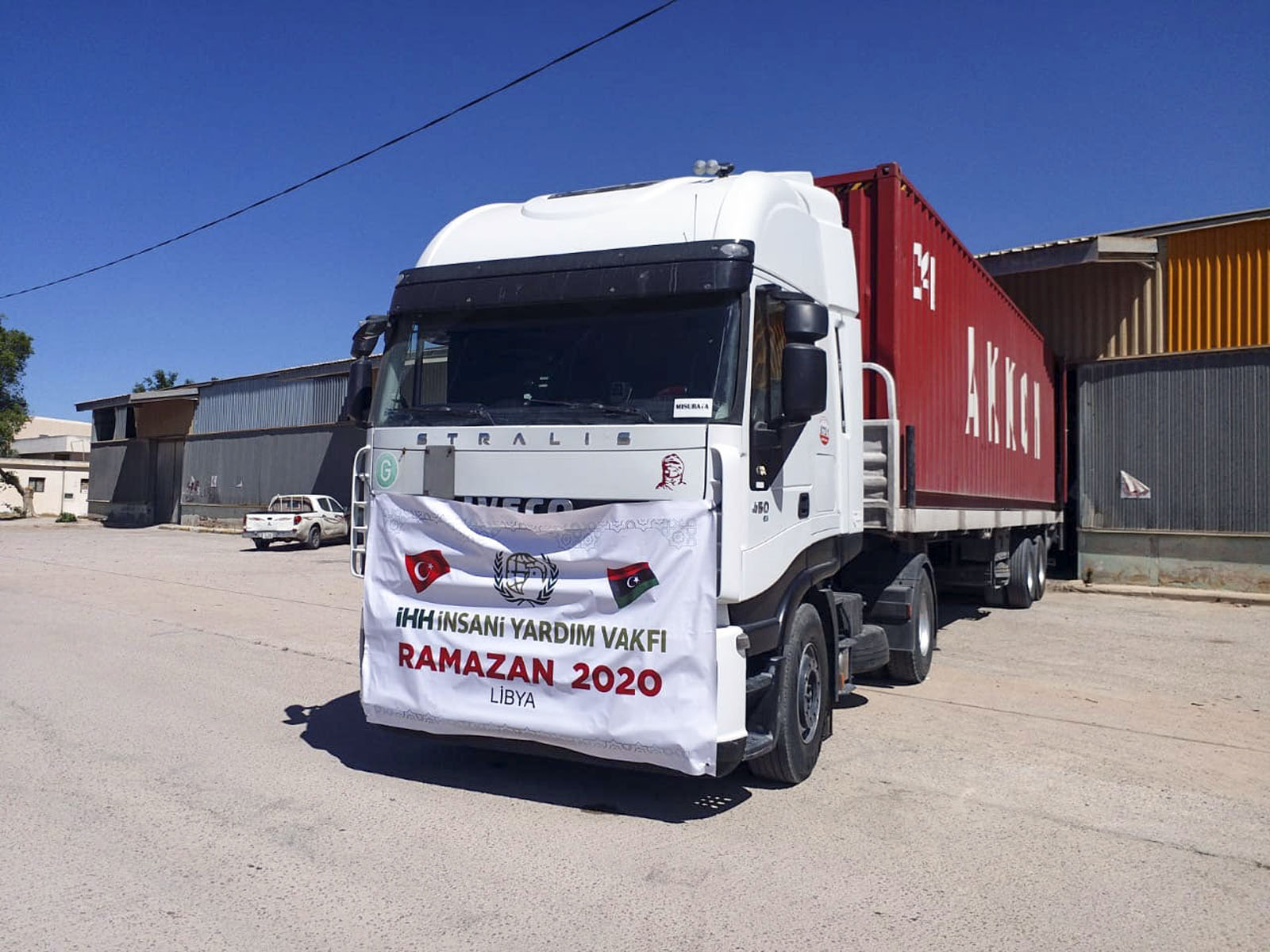 Libya was not forgotten
Another country where IHH delivered Ramadan aid is Libya. IHH distributed food packets to 1.200 families in Libya where the country's political stability has not been restored since 2011. IHH also met the eid clothing needs of 1.000 families. 11.000 people benefitted from the distribution of aid in the Libyan city of Misrata.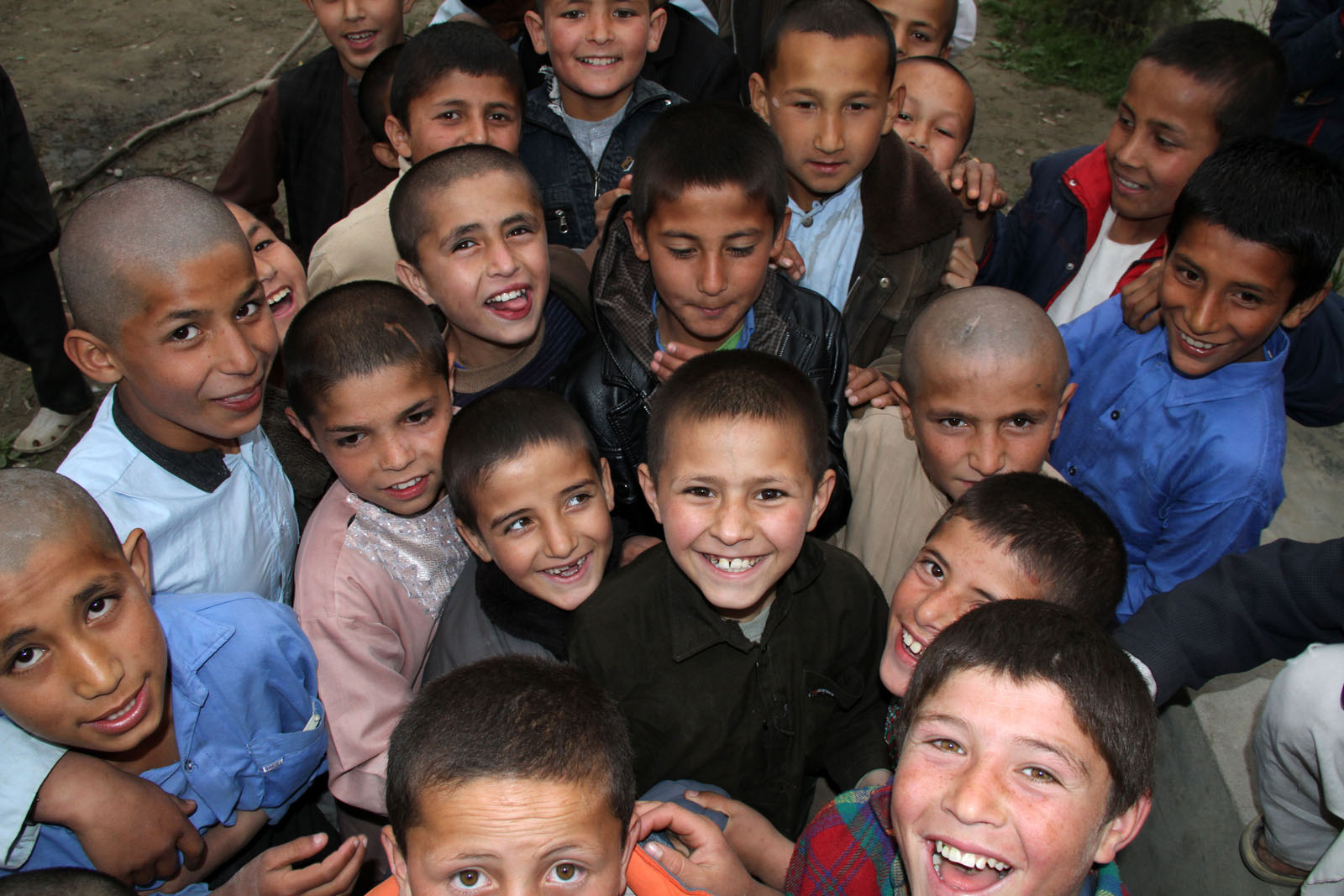 To support this movement of kindness
Donors can donate their zakat, fitr, sadaqa, and food aid packets for the needy and aggrieved in Turkey and all over the world and can also support our aid campaigns we will be organizing throughout Ramadan. Donors can;
-Donate 27TL by sending an SMS texting FITRE to 4072,
-Donate 5 TL by sending an SMS texting IFTAR, KUMANYA or BAYRAMLIK to3072,
-Donate via IHH's bank accounts, online via the IHH website or by applying to the IHH headquarters.
Meat aid for Syria
IHH Humanitarian Relief Foundation has delivered meat aid to 25,000 families living in tent cities and IDP camps in the countryside of Syria's Idlib and Aleppo provinces.
Sacrifice-Aqiqah, Qurbani
15.09.2022
Mosque-Masjid, Education
19.08.2022