We will be in 120 countries and regions during Ramadan
IHH has initiated its Ramadan 2019 activities with the "Ramadan is good when we are together" motto. IHH aims to deliver donations to three-million people in 120 different countries and regions during Ramadan.
IHH, which has set iftar tables, distributed food aid, delivered donors' zakah, sadaqah, fitrah and donations to the needy living in the war, occupation, and natural disaster zones, more than a quarter-century in every Ramadan, again intends to reach three-million needy people in this year.
IHH aid teams, that will go on long and challenging journeys to five continents in line with the motto "Ramadan is good when we are together", are going to knock the doors of needy people, refugees, orphans there and take the blessing of Ramadan to these distant lands.
As it happens every year, orphans and their families will access to aid, they will be backed by educational assistance, clothing aid, food aid and financial aid in this year too.
Top priority is conflict zones
IHH is going to deliver aid to the needy in 81 provinces of Turkey and 120 countries all around the globe. 150.000 people are expected to enjoy donors' fitrah and fidyah donations. Zakahs also will be delivered to the indigent in Ramadan. Fitrah rates for Ramadan 2019 are 23 Turkish Liras.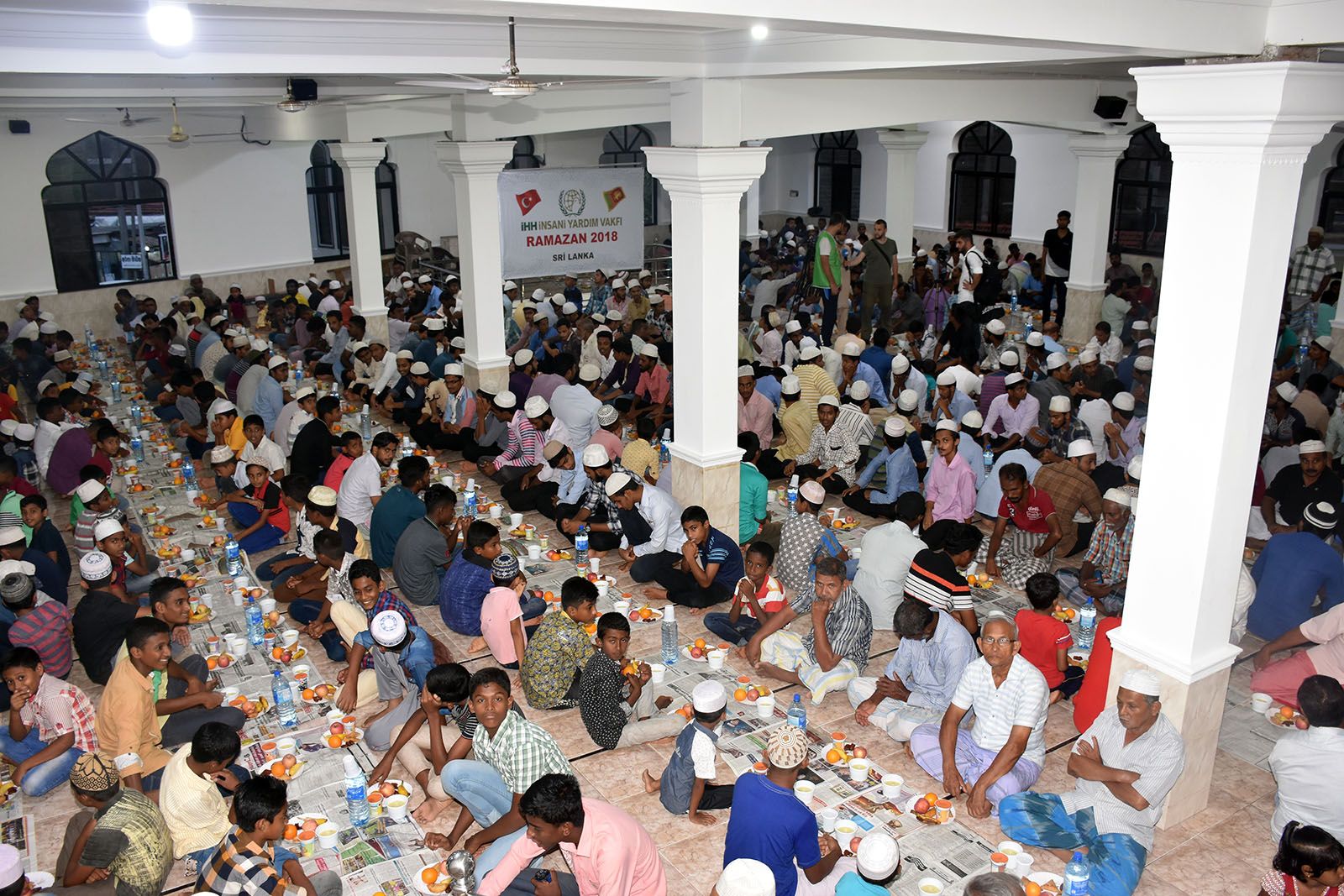 Setting iftar tables
Donors can defray the expense of an individual's iftar meal which is 15 Turkish liras, in Turkey and other countries. Thousands of people are going to sit down at iftar tables. Iftar tables are going to be set in various regions of Syria and already-existing refuge camps.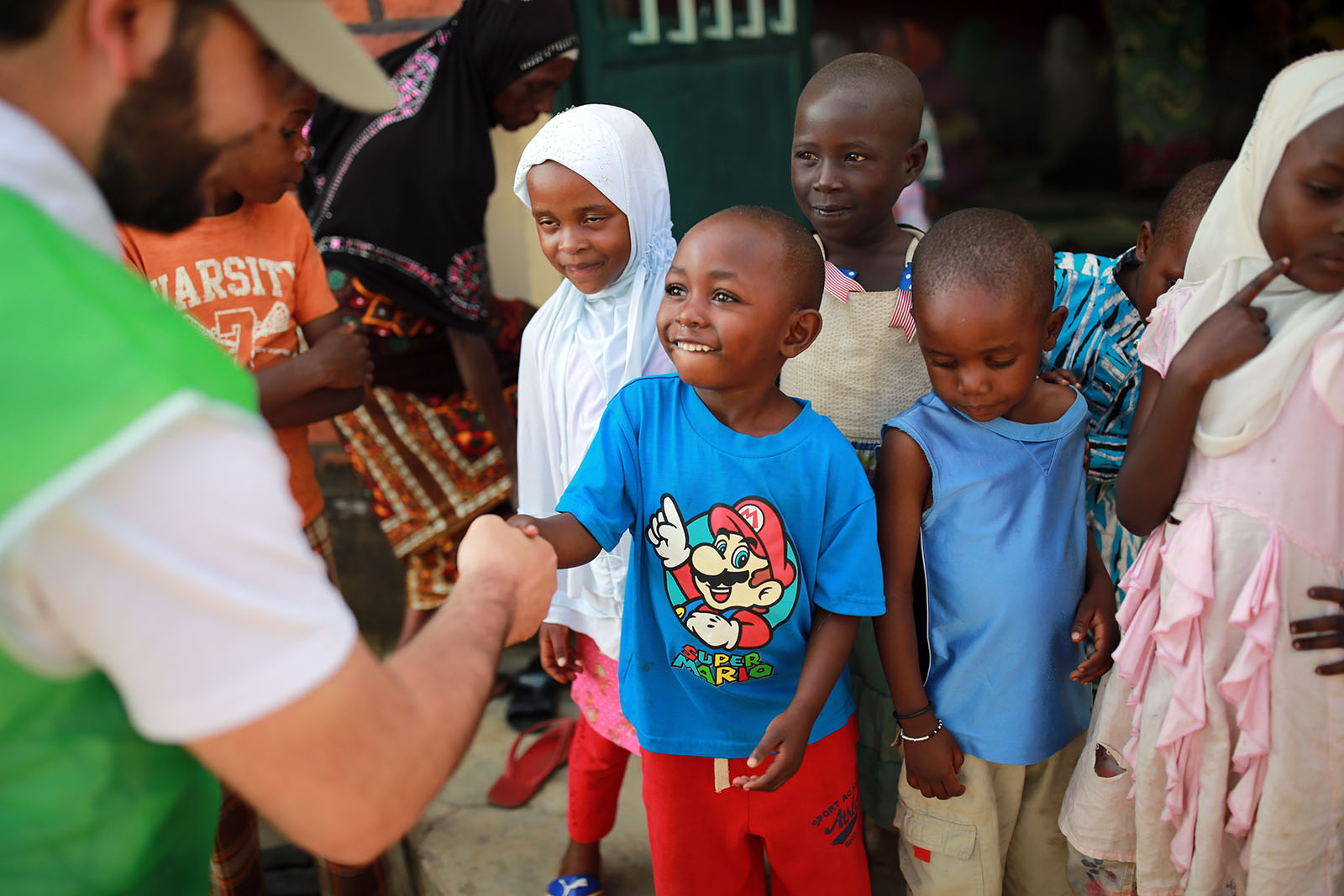 Children excitedly await Ramadan
Clothes for Eid al-Fitr are one of the surprises IHH prepares for children. Donors can defray the expense of a child's clothing from head to foot by donating 150 Turkish liras all around the world. Aid for clothing will reach 67,920 orphans and children in 43 different countries.
About 50 orphans from 15 various countries including Turkey will be brought to Istanbul in the World Orphans Day—Ramadan 15th, and some activities will be done. Orphans' countries:
Azerbaijan, Bosnia, Palestine, Lebanon, Macedonia, Pakistan, Sri Lanka, Kyrgyzstan, Ethiopia, Iraq, Syria, Afghanistan, Chechnya and East Turkestan.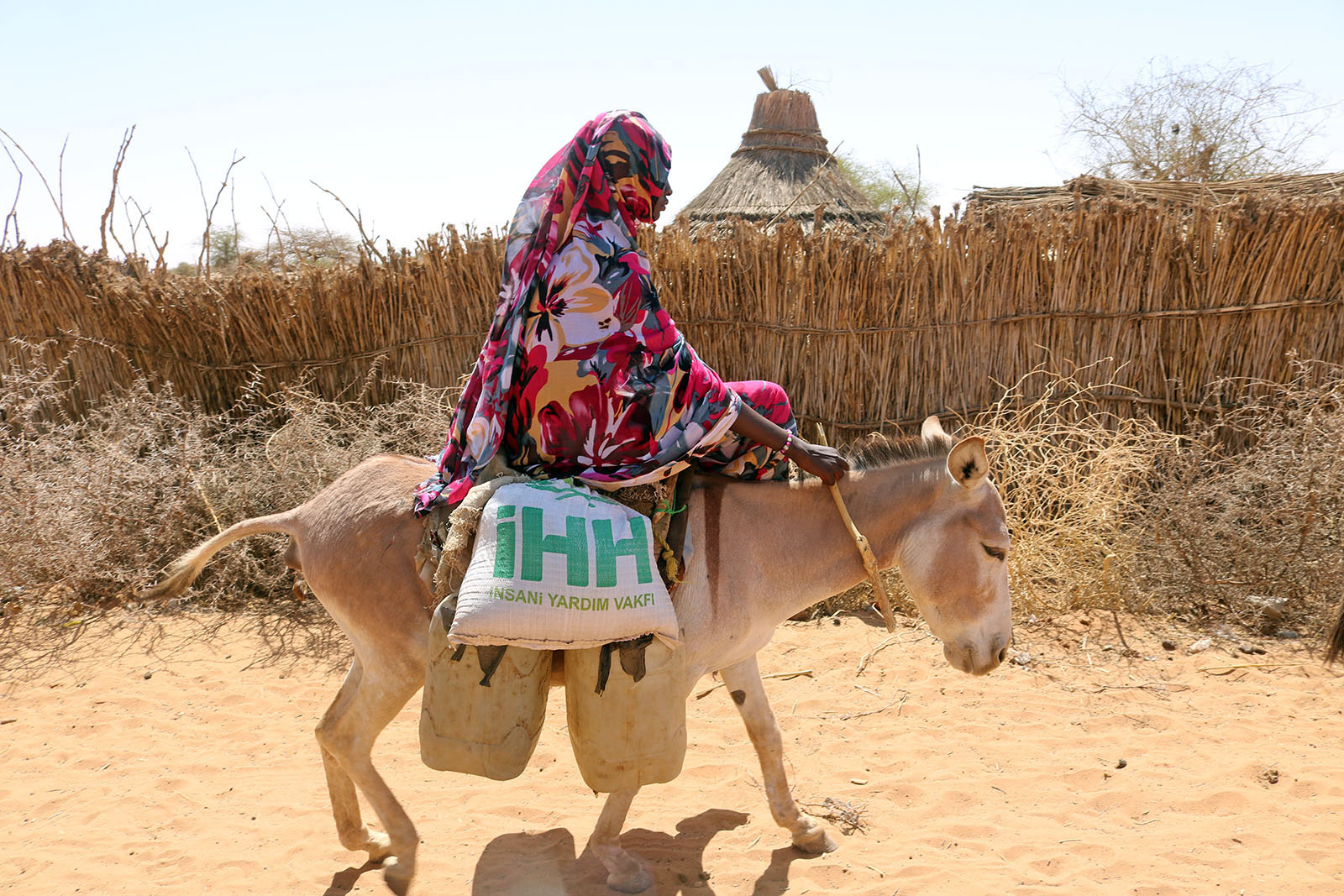 In 120 countries and regions
39 countries and regions in Africa: Burkina Faso, Chad (Chad, Central African and Nigerian refugees), Cameron (Cameron and Central African refugees), Ghana, Guinea, Mali, Niger, Benin, Sierra Leone, Liberia, Nigeria, Togo, Ivory Coast, Burundi, Djibouti (Yemeni refugees), Ethiopia (Ethiopia and Ogaden), South Africa, South Sudan, Mauritius, Madagascar, Comoros, Kenya (Kenya and Mombasa), Eswatini, Malawi, Mozambique, Rwanda, Somali, Sudan (Darfur, Khartoum, and Kesele), Tanzania, Uganda, Zimbabwe.
24 countries and regions in Asia: Bangladesh (Bangladesh and Arakani refugees), India (India, Jammu Kashmir, Kerala and Assam), Pakistan (Pakistan and Kashmir), Nepal, Sri Lanka, Myanmar (Burma and Arakan), Vietnam, Thailand (Patani and Chiang Mai), Indonesia (Ache and Palu), Bangsamoro, Fiji, Vanuatu, Cambodia, Japan, Maldives, and East Turkestan.
14 countries and regions in the Middle East: Palestine (Gaza and West Bank), Iraq (Musul, Baghdad and Kirkuk), Lebanon (Palestinian and Syrian refugees), Jordan (Syrian refugees), Syria, Yemen, Egypt, Tunis, Iran and Libya.
23 countries and regions in Central Asia and Caucasus: Afghanistan, Kazakhstan, Kyrgyzstan, Uzbekistan, Tajikistan, Mongolia, Azerbaijan (Azerbaijan, Ahıska and Checeni refugees), Georgia (Georgia and Acara), Kırım, Ukraine, Russia, Altay, Adigey, Osetia, Karacay-Cerkes, Kabardey, Balkar, Dagistan, Ingusetya, Abhazya and Chechnya.
7 counties in American continent: Haiti, Colombia, Ecuador, Venezuela, Peru, Brazil and Bolivia.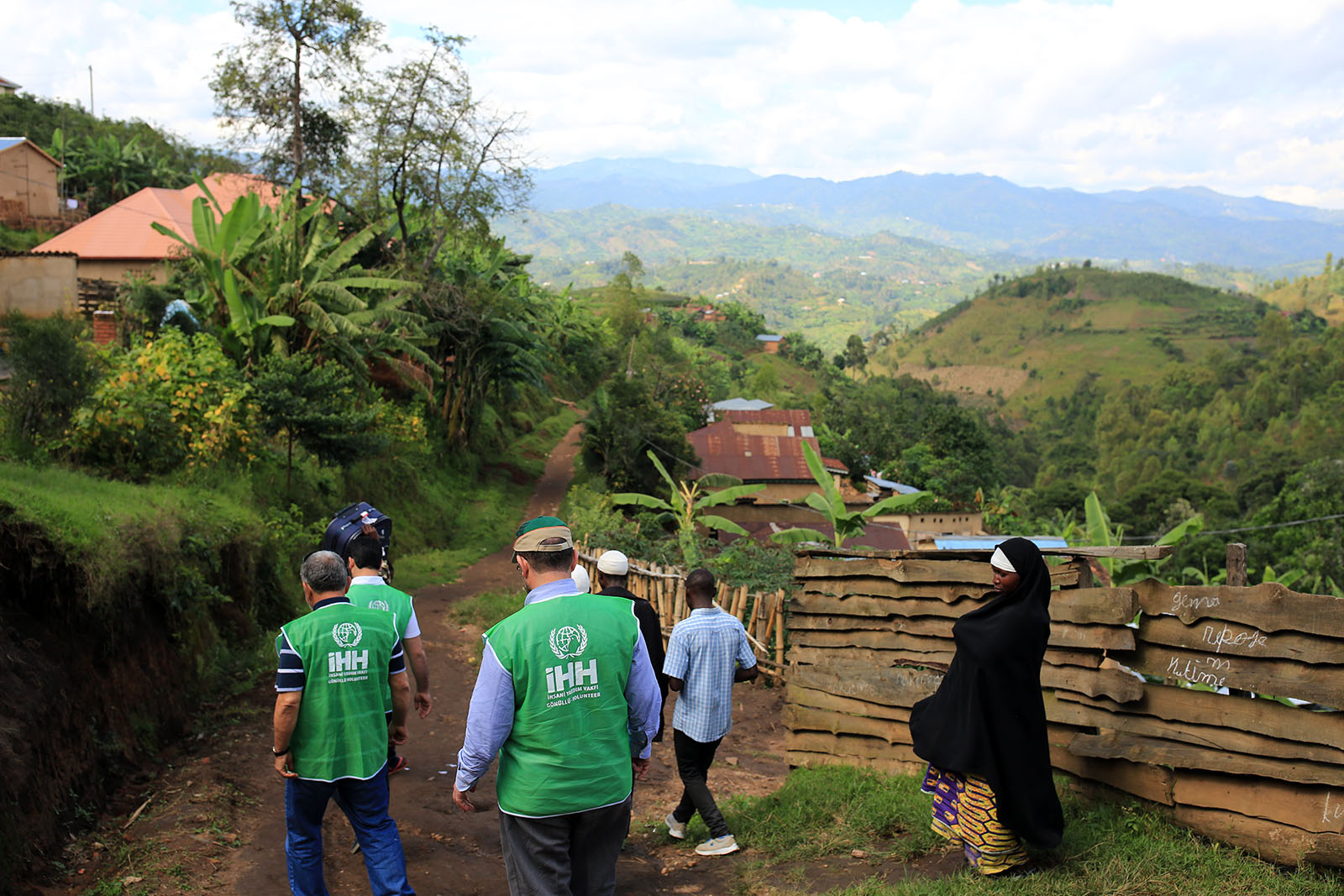 What happened last year?
During the 2018 Ramadan journey, IHH covered a ground distance of 775 thousand kilometers in five continents and reached 366 cities in 95 countries and regions. With the help of donations, IHH:
Distributed 300,000 food aid. 2 million people accessed to these foods.
Provided iftar meals to hundreds of thousands people.
Delivered zakahs and fitrahs to hundred-thousand needy people.
Distributed 30,000 Ramadan Child Package.
Presented clothes for Eid to 85,000 orphans.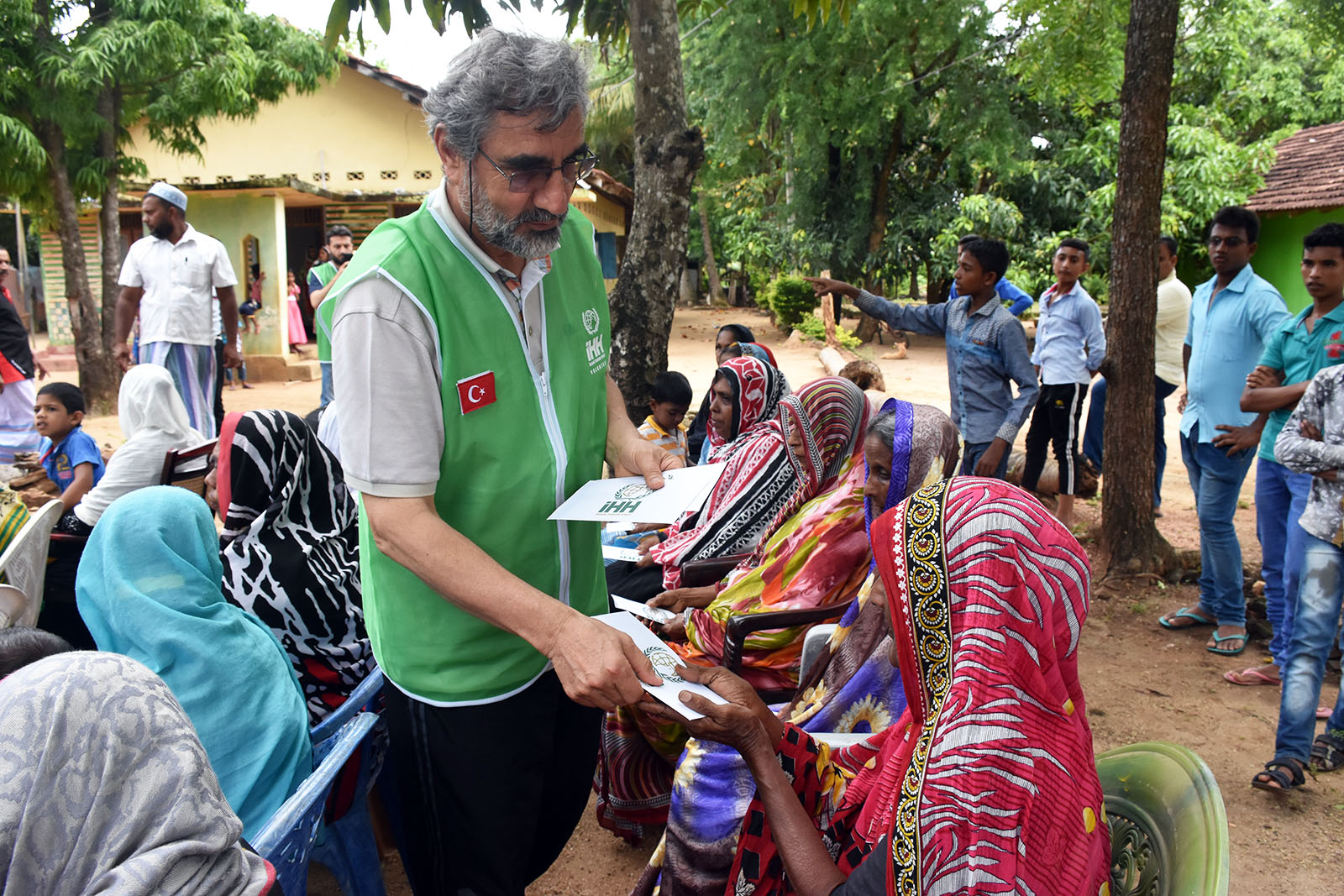 Support the goodness movement
You can join our goodness movement by donating your zakah, fitrah, sadaqah to oppressed and needy Muslims all around the world, and you can back our aid campaigns during Ramadan.
Mobile soup kitchen from Turkey to Ukraine
The mobile soup kitchen dispatched by the IHH Humanitarian Relief Foundation to Ukraine, which is under Russian bombardment, departed from Istanbul. The soup kitchen was intended to provide food to 30,000 people each day. In addition, three truckloads of humanitarian supplies provided to Ukraine by the IHH in recent weeks have been delivered to war victims.
IHH helped 700,000 Syrians in 2022.
In 2022, IHH Humanitarian Relief Foundation delivered 2,043 truckloads of humanitarian relief supply to war-affected Syrian residents living in the country's IDP camps and settlements in various locations.
The last terminal of "An Armful of Goodness"
IHH Humanitarian Relief Foundation continues to commemorate the 11th annual Orphan Solidarity Days (OSD) project with the theme "An Armful of Goodness". Many studies have been carried out for orphans and their families in Kenya, one of the countries where the initiative is executed.