Ramadan: "now is the time for share"
IHH launched its 2018 Ramadan activities with its 26 years of experience, with the slogan the "Time for Sharing." Throughout Ramadan, IHH will be distributing aid given by donators to 3 million people in need.
IHH, that has organized iftar dinners, distributed food packages and aid, and donations of zakat, fitr and other charities, distributed aid to the needy in regions suffering wars, oppression and natural disasters for more than a quarter of a century, aims to bring joy to many by distributing aid to more than 3 million orphans and people in need during the month of Ramadan. 
The IHH teams that will be travelling long distances to five continents during Ramadan with the slogan the "Time for Sharing", and visiting those in need of aid; the refugees and orphaned families, plans to convey the blessings of Ramadan to these distant regions.
As in the past, this year IHH will provide support to the orphans and their families; organize iftar meals for orphans, provide education aid to orphans, distribute gifts of eid clothing and food packages, organize iftar meals and distribute cash aid in cases of need in Turkey, and throughout the world.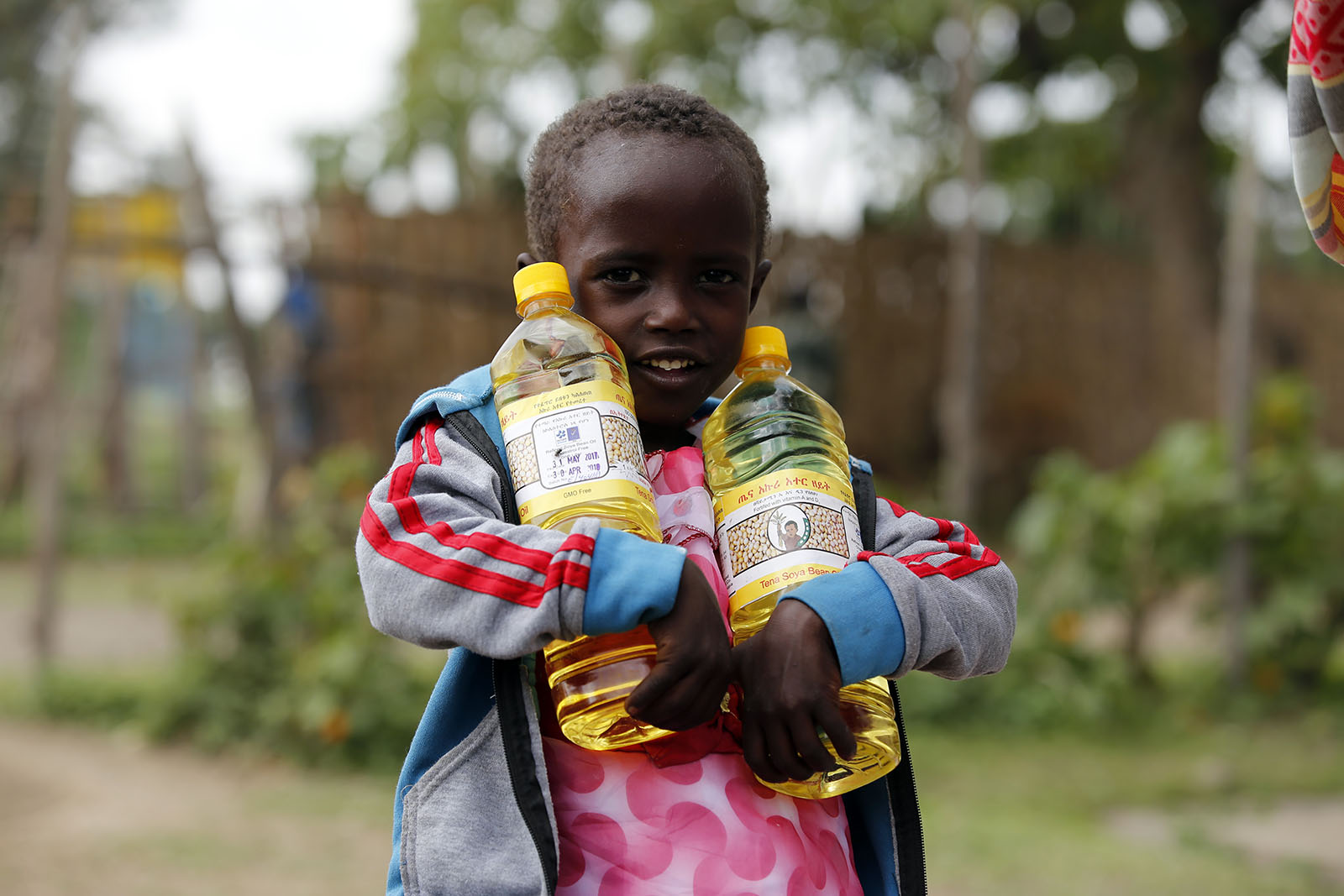 Priority for crisis regions
In the month of Ramadan, IHH will be distributing aid to those in need in 95 regions and countries worldwide. 100 thousand people will benefit from the donations of fitr and other forms of charity made by donators. As in other months throughout the year, during the month of Ramadan donations of zakat entrusted to IHH will be distributed to the needy. The fitr rate determined for 2018 is 19TL.
In total, 300 thousand food packages costing 100TL will be distributed to those in need both in Turkey and abroad. Aid will be distributed in the form of food aid, hygiene supplies, clothing, and also chocolate, toys and eid clothing for children.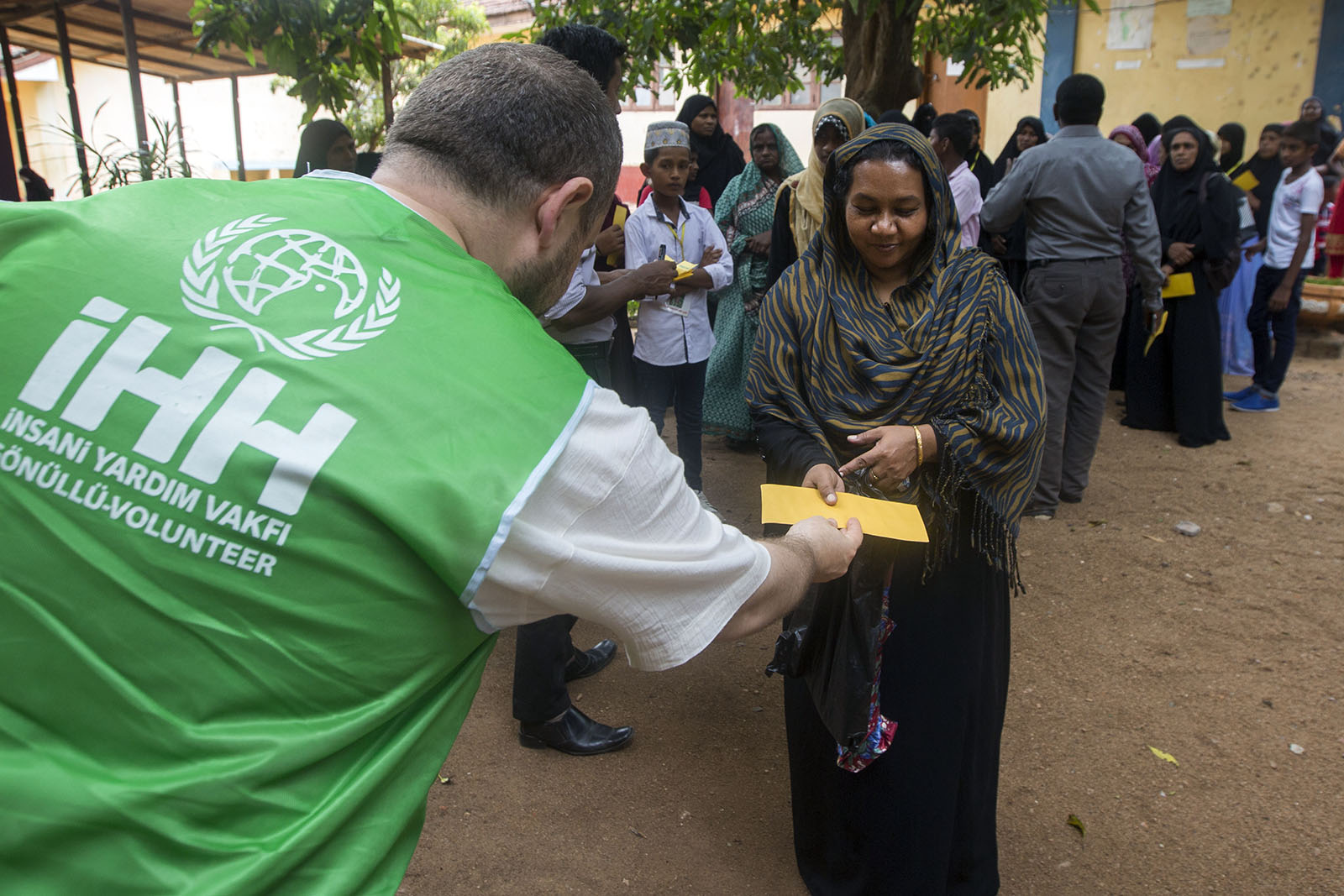 Iftar meals given in Syria
Donators can contribute by donating 10TL per person for iftar meals organized in Turkey and abroad. 400 thousand people will benefit from our iftar meal organizations.
Priority will be given to crisis regions such as Syria, Somalia, Gaza, Bangladesh, Iraq and Arakan. Iftar meals will be given in various regions of Syria, including the existing refugee camps in the region.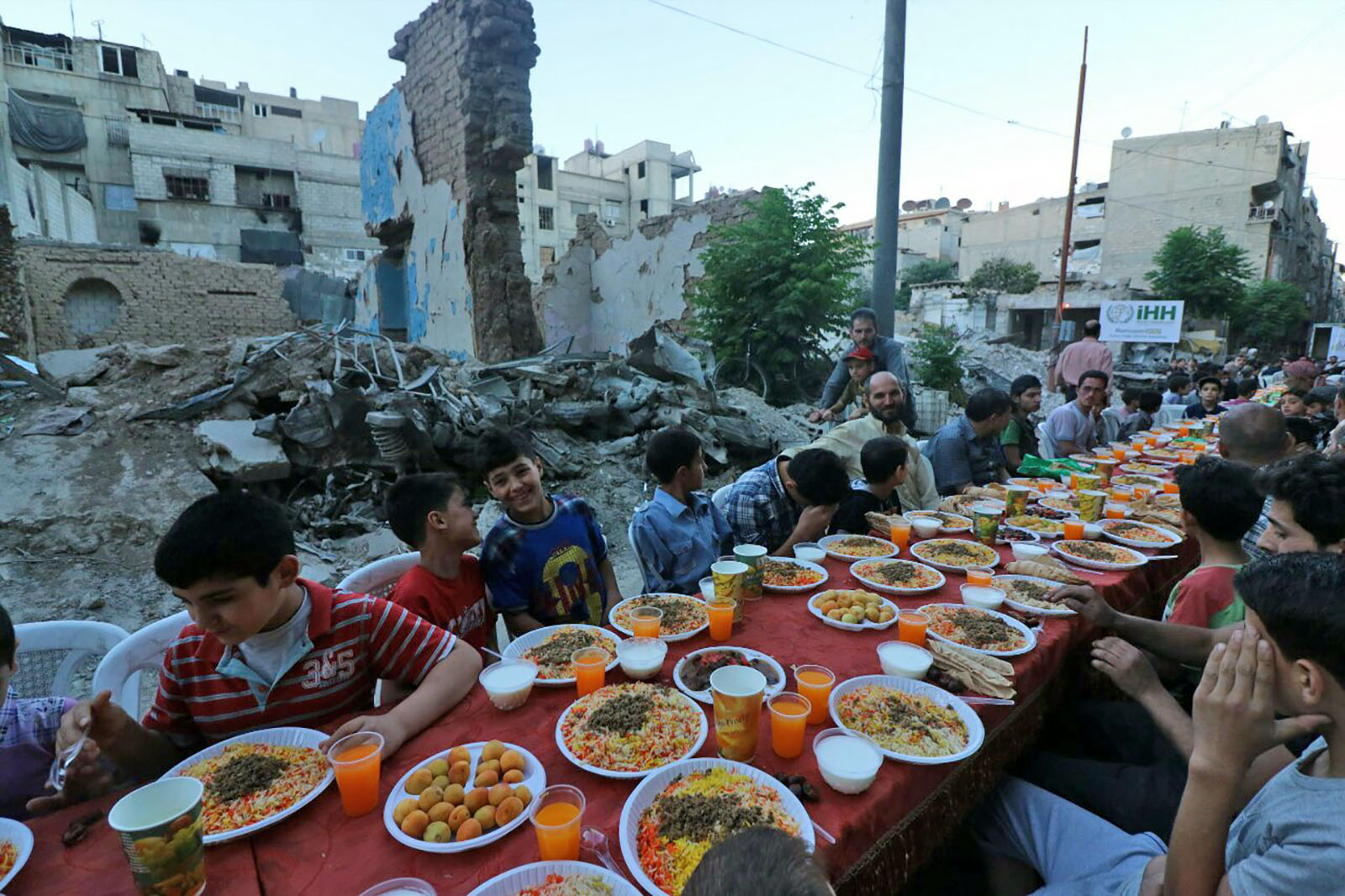 Children look forward to Ramadan with joy
10 thousand Ramadan Children's Packets will be distributed to children in Turkey and 20 thousand packets in Syria. Donators can spread joy to these children by donating 30TL for the children's packets. Eid clothing is one of the surprises IHH is preparing for the children. Donators can meet the clothing needs, and clothe a child at eid in any part of the world for 120TL. Aid consisting of eid clothing will be distributed to 60 thousand orphans and children in 34 countries.
Additionally, on 15 Ramadan, World Orphans Day, various activities will be organized with almost 40 children we plan to bring to Istanbul from 13 countries, including Turkey. We will be hosting children from:
Bosnia, Albania, Kyrgyzstan, Azerbaijan, Pakistan, Lebanon, Palestine, Niger, Afghanistan, Chechenia, East Turkistan and Syria.
We will visit 95 regions and countries this Ramadan including Turkey
Central Asia and Caucasia: Ajara, Ahiska, Georgia, Crimea, Azerbaijan, Mongolia, Kazakhstan, Kyrgyzstan, Afghanistan and East Turkistan.
Balkans: Bosnia, Macedonia, Kosovo, Albania, Bulgaria, Romania, Hungary, Serbia (Sanjak and Preshova) and Montenegro. 
Africa: Djibouti, Ethiopia, Ogaden, Sounth Africa, Malawi, Mozambique, Mauritius, Comoro Islands, Swaziland, Somalia, Tanzania, Uganda, Ruanda, Sudan (Kassala, Darfur and Khartoum), Zimbabwe, Burundi, Burkina Faso, Chad (Gore, Gawi camps and the Nigerian refugees), Ghana, Guinea, Cameroon, Cameroon (Pygmies and Central Eastern refugees), Central African Republic, Mali, Mauritania, Niger, Senegal, Sierra Leone, Benin and Togo.   
Middle-East: Palestine, Iraq, Lebanon, Jordan, Tunisia, Libya, Egypt and Morocco. 
Asia: Bangladesh (Arakan refugees and Bangladeshis), Thailand, Patani, Moro, Sri Lanka, Nepal, India, Indonesia, Vietnam, Myanmar (Myanmar Muslims and Arakan people), Cambodia, Pakistan, Kashmir (Azad and Jammu), India (Assam and Kerala) and Japan.
Latin America: Haiti, Bolivia, Peru, Brazil, Colombia and Chile.
Oceania: Vanuatu and Fiji.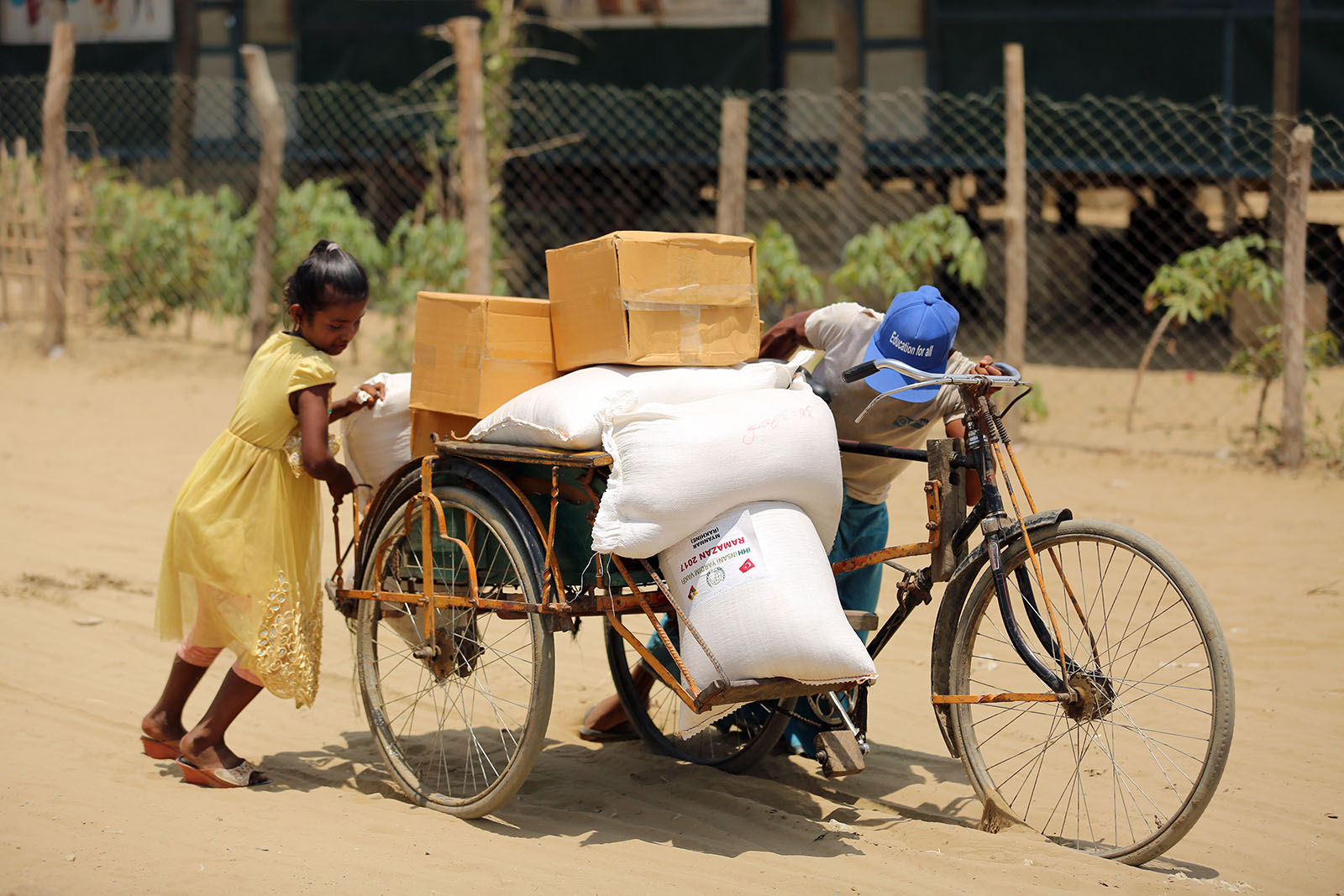 What happened last year?
Leading up to Ramadan 2017, IHH covered a distance of 890 thousand kilometers reaching 280 cities in 104 countries and regions on 5 continents. With the support and donations of donators, IHH distributed:
-322 thousand 692 food packets,
-Iftar meals to hundreds of thousands of people,
-30 thousand Ramadan Children's Packets,
-Eid clothing to 55 thousand 615 orphans,
-Opened 9 permanent works.
Giving support
You can contribute to our works by donating your zakat, fitr, charity and food packets for Muslims living in different parts of the world; to those who are the victims of oppression, the needy and those facing hardships, and support our campaigns throughout Ramadan.

Donators can contribute by:
-Sending an SMS texting the word FITRE to 4072 for a donation of 19TL
-Sending an SMS texting one of the following: IFTAR, KUMANYA or BAYRAMLIK to 3072 for a donation of 5TL,
-Or contributing by sending aid donations to IHH's bank accounts, online via our website, or by contacting the IHH headquarters.
Flour distribution to 38 thousand 601 families in Somalia
IHH Humanitarian Relief Foundation has been carrying its aid efforts in Somalia, and our effort intensified following the severe drought that has hit the country since 2020, causing millions facing difficulties in accessing clean water and food.
Mobile soup kitchen from Turkey to Ukraine
The mobile soup kitchen dispatched by the IHH Humanitarian Relief Foundation to Ukraine, which is under Russian bombardment, departed from Istanbul. The soup kitchen was intended to provide food to 30,000 people each day. In addition, three truckloads of humanitarian supplies provided to Ukraine by the IHH in recent weeks have been delivered to war victims.