Container city set up in Syria for widows and children
Two container cities built jointly by IHH and Kuwaiti NGOs near Sicco village in Azaz District, Aleppo have been completed.
Women who lost their husbands to the Syrian civil war, children and their relatives have been settled in the container city, where infrastructure works have been completed by IHH Humanitarian Relief Foundation. Such facilities as toilet, shower, dishwashing unit, dining hall and masjid are available for use at the container city.
İbrahim İlgi from IHH Kilis Desk announced that the project that was commenced two months ago had been completed. We set up the container city in Azaz to house wives and children of people killed in Syria, İlgi said.
"We materialized the project with Allah's help. We will be assisting around 100 families with shelter, nourishment and especially with orphan children's education. We are planning joint activities with Kuwaiti charities, particularly in vocational training."
We are aiming to implement orphan care projects in other safe areas of Syria as well, İlgi said. "We will continue assisting our Syrian brothers and sisters. We hope to meet all needs of people staying in this container city."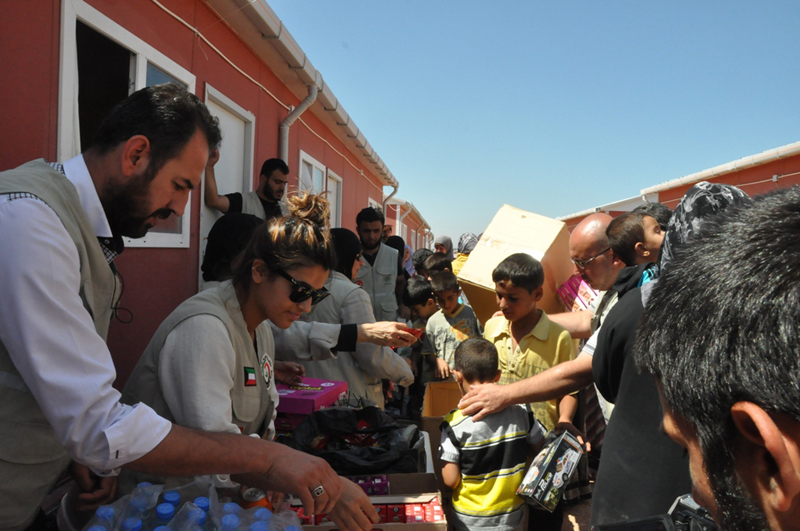 Vocational training to be offered
Head of Kuwaiti Nongovernmental Organizations Huda Qinayn expressed content over rapid installation of such facilities as masjid, school, dining hall, toilet, shower, dish washing unit, and many others.
Qinayn said they would continue cooperating with IHH to assist Syrians and noted they would focus on vocational training and educational activities so that children's education would not be disrupted.
Speaking after Qinayn, deputy head of Kuwaiti Nongovernmental OrganizationsAdila al-Osman wished for an end to the humanitarian tragedy and establishment of peace and tranquility in Syria.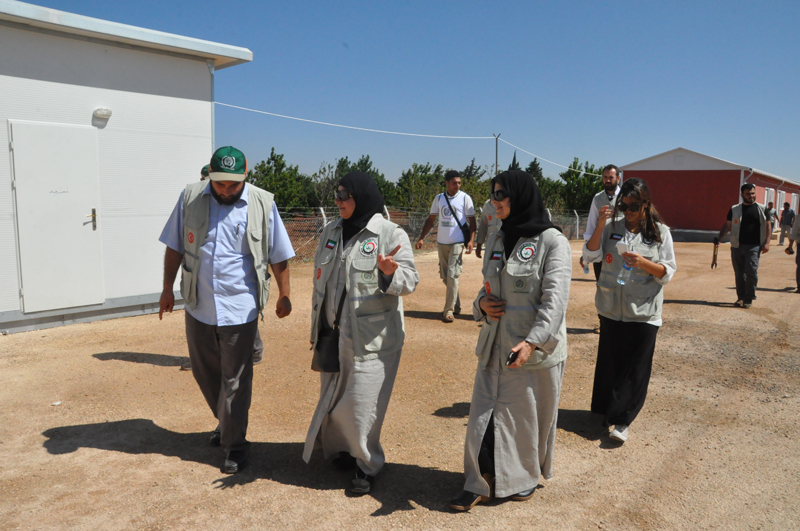 The last terminal of "An Armful of Goodness"
IHH Humanitarian Relief Foundation continues to commemorate the 11th annual Orphan Solidarity Days (OSD) project with the theme "An Armful of Goodness". Many studies have been carried out for orphans and their families in Kenya, one of the countries where the initiative is executed.
54,000 loaves of bread for camps in Syria per day
Through a partnership between the IHH and the İnsan Charity Foundation, and with financial support from The United Nations Office for the Coordination of Humanitarian Affairs (OCHA), 54,000 loaves of bread are supplied daily to civilians living in camps in the countryside of Idlib province in northern Syria
4 permanent works in Sierra Leone
In West Africa's Sierra Leone, IHH inaugurated four distinct buildings including orphanages, universities and mosques. The newly inaugurated permanent works are vital to the country's future.
Mosque-Masjid, Orphan
17.11.2022