Somali doctors given pediatric training
As part of its assistance to the people of Somalia, the Association of International Doctors (AID) organized "Post-graduation Pediatric Training" program in Mogadishu in cooperation with IHH and Benadir University.
Africa,
Somalia
10.07.2013
Fifty-five Somali doctors participated the training that took place at Benadir University between 3-6 July. Voluntary physicians, including AID vice presidents Prof. Dr. Murat Elevli and Op. Dr. Şükran Erdem, travelled to Mogadishu for the training seminars.
In his opening speech Elevli said that they were extremely honored and pleased to be in the brotherly and friendly nation of Somalia and stated that there were hundreds of Somali students attending universities across Turkey. He announced that some of the 587 Somali university students were studying medicine and added they would contribute greatly to the development of Somalia if they return to their country after graduation. Elevli underlined that they were hoping to expand solidarity and cooperation in health education as well as in other fields and went on to summarize activities of the AID. We will be honored to hold a bigger medical congress in Turkey in the near future and to host Somali doctors, AID vice president added.
Neonatologist Assoc. Prof. Derya Büyükkayhan, child endocrinologist Dr. Korcan Demir, child cardiologist Assoc. Prof. Abdullah Erdem, general pediatrician Prof. Dr. Murat Elevli, and anesthesiology and reanimation expert Prof. Dr. Hasan Koçoğlu delivered 18 seminars during the four-day long training.
The AID vice presidents Elevli and Erdem, accompanied by Benadir University Rector Prof. Dr. Abdi Dalmar paid a visit to Somali Health Minister Dr. Marian Qasim in her office following the training program. The group, which visited a field hospital set up by the health ministry and various projects by NGOs, are planning to carry on with health trainings in Somalia.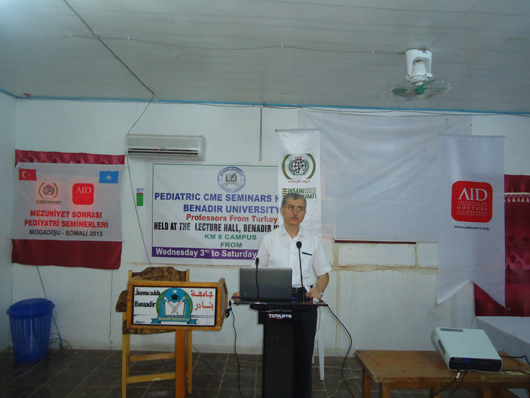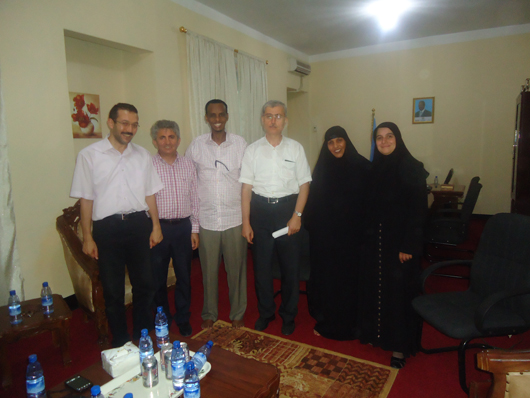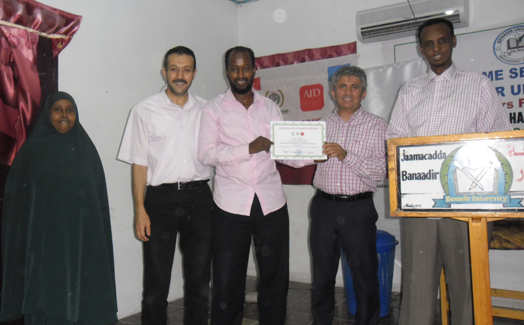 Flour distribution to 38 thousand 601 families in Somalia
IHH Humanitarian Relief Foundation has been carrying its aid efforts in Somalia, and our effort intensified following the severe drought that has hit the country since 2020, causing millions facing difficulties in accessing clean water and food.
Mobile soup kitchen from Turkey to Ukraine
The mobile soup kitchen dispatched by the IHH Humanitarian Relief Foundation to Ukraine, which is under Russian bombardment, departed from Istanbul. The soup kitchen was intended to provide food to 30,000 people each day. In addition, three truckloads of humanitarian supplies provided to Ukraine by the IHH in recent weeks have been delivered to war victims.
IHH helped 700,000 Syrians in 2022.
In 2022, IHH Humanitarian Relief Foundation delivered 2,043 truckloads of humanitarian relief supply to war-affected Syrian residents living in the country's IDP camps and settlements in various locations.