Stationary material delivered to 20 thousand of Syrian Children
As the new academic year is coming to a start, IHH Humanitarian Relief Foundation has distributed the necessary stationary materials to 20 thousand Syrian children in need.
Since the bombardments upon Syria have been continuing for three years, primarily in Idlib, Hama, Al-Raqqah and Allepo, many civilians, social and educational institutions being targeted and thus the educational lives of many Syrian children have been greatly affected.
As done in previous years, this year IHH has also reached out to 20 thousands of Syrian children who are continuing their schooling in Syria and Turkey, with aid packages containing the necessary stationary materials such as school bags, pens, pencils, notebooks and other necessities.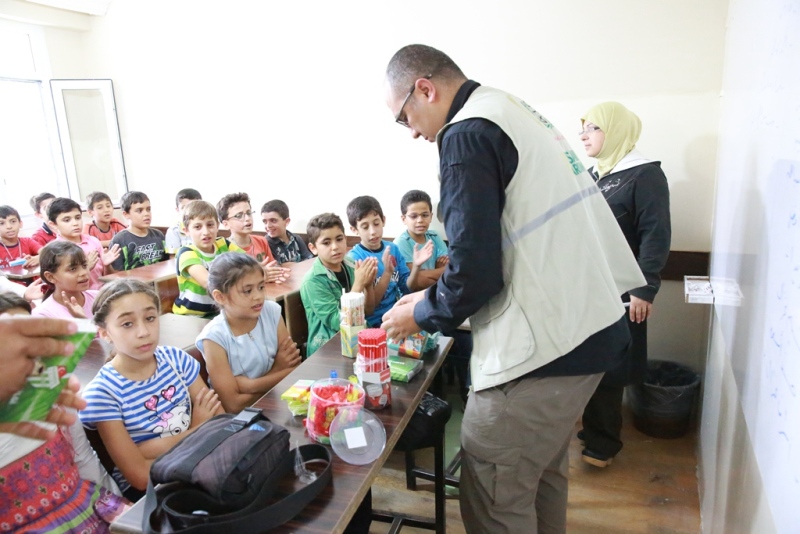 Festival for orphaned children in Azaz
Alanya IHH Humanitarian Aid Association organized a festival for orphaned children living in the camps in the rural area of Azaz, Syria. Attended by 1.300 orphans, the festival was filled with games, rides, snacks and beverages.
Support for healthcare services in Yemen
IHH Humanitarian Relief Foundation is continuing its aid projects in Yemen. Aside from assisting the healthcare center established in the Marib province to provide healthcare services to war victims, IHH also carried out cataract surgeries on 121 patients living in the Ahrar Valley.