Supporting tens of thousands of people in need in Afghanistan
Continuing its relief efforts in Afghanistan, IHH has distributed 5,000 food parcels in 12 different provinces of the country in the last month.
In the cities of Khost and Paktika, where the earthquake occurred, hot meals were served to 35 thousand people, and a protocol has been signed with the Ministry of Education for the construction of an educational complex in Kabul. IHH Humanitarian Relief Foundation, which carries out relief efforts in 123 countries, continues its activities in Afghanistan. In the last month, it has delivered aid to those in need in different cities of the country.
Food distribution in 12 provinces
Within the scope of the humanitarian relief efforts, food parcels were distributed to 5 thousand families in 12 different provinces of the country. The food parcels, which had a total weight of 100 kilograms, contained various amounts of flour, pasta, rice, shell beans, salt, dates, and oil. In Kandahar province, a total of 25 tons of saffron seeds were delivered to orphan families and needy families in order to develop farming and to enable families to stand on their own feet economically.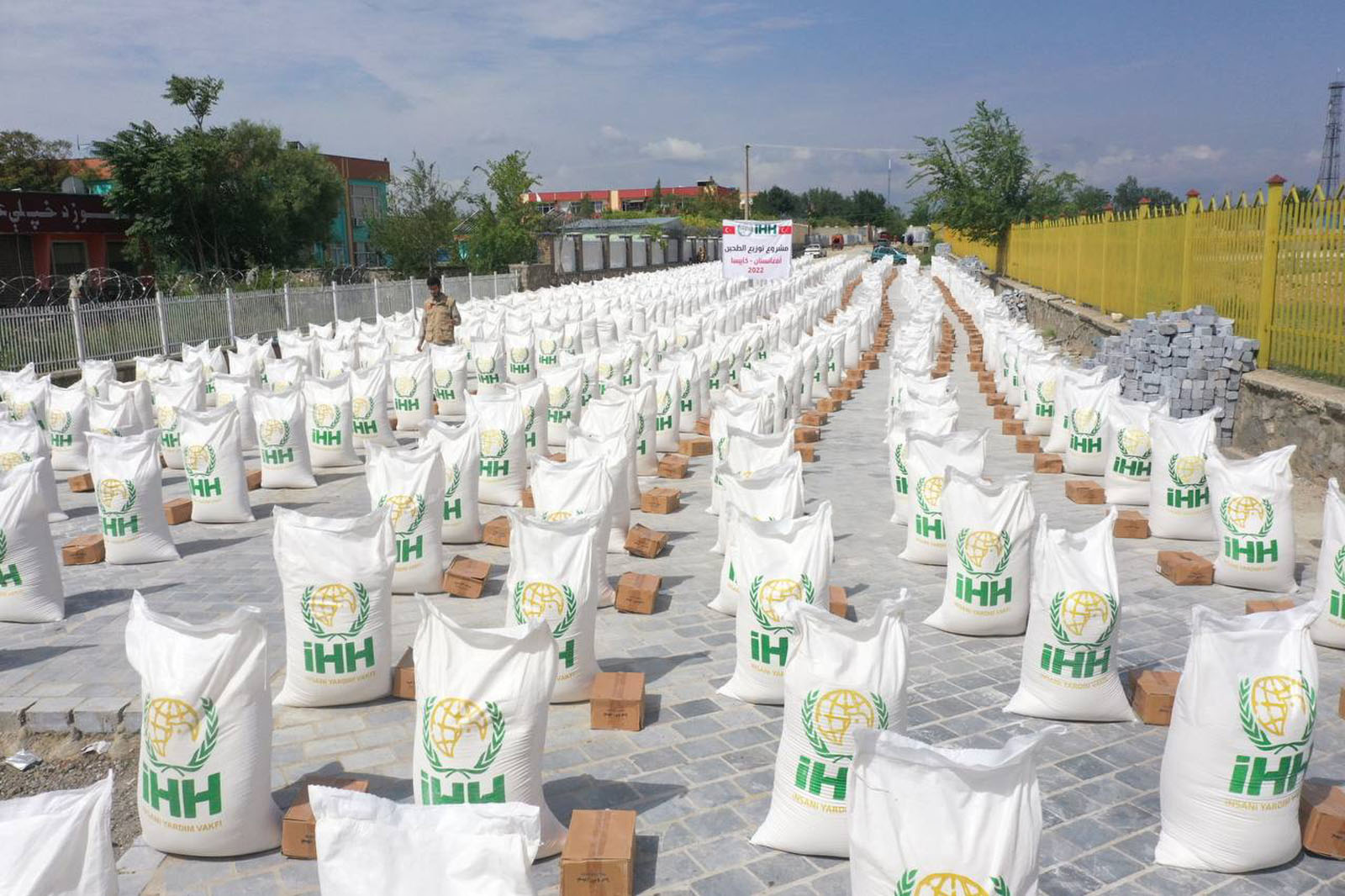 Flour and dates for 15 thousand families
In 10 different cities around the nation, 50 kilograms of flour and 6 kilograms of dates will be handed to 15,000 different families. IHH, which carries out educational activities in many different countries of the world, is also renovating a madrasa in Ghazni, Afghanistan. The construction of a dining hall, toilet, and bathroom was added to the project depending on the need. In addition to the madrasah, the construction of the mosque was also started and 70 percent of the construction was completed.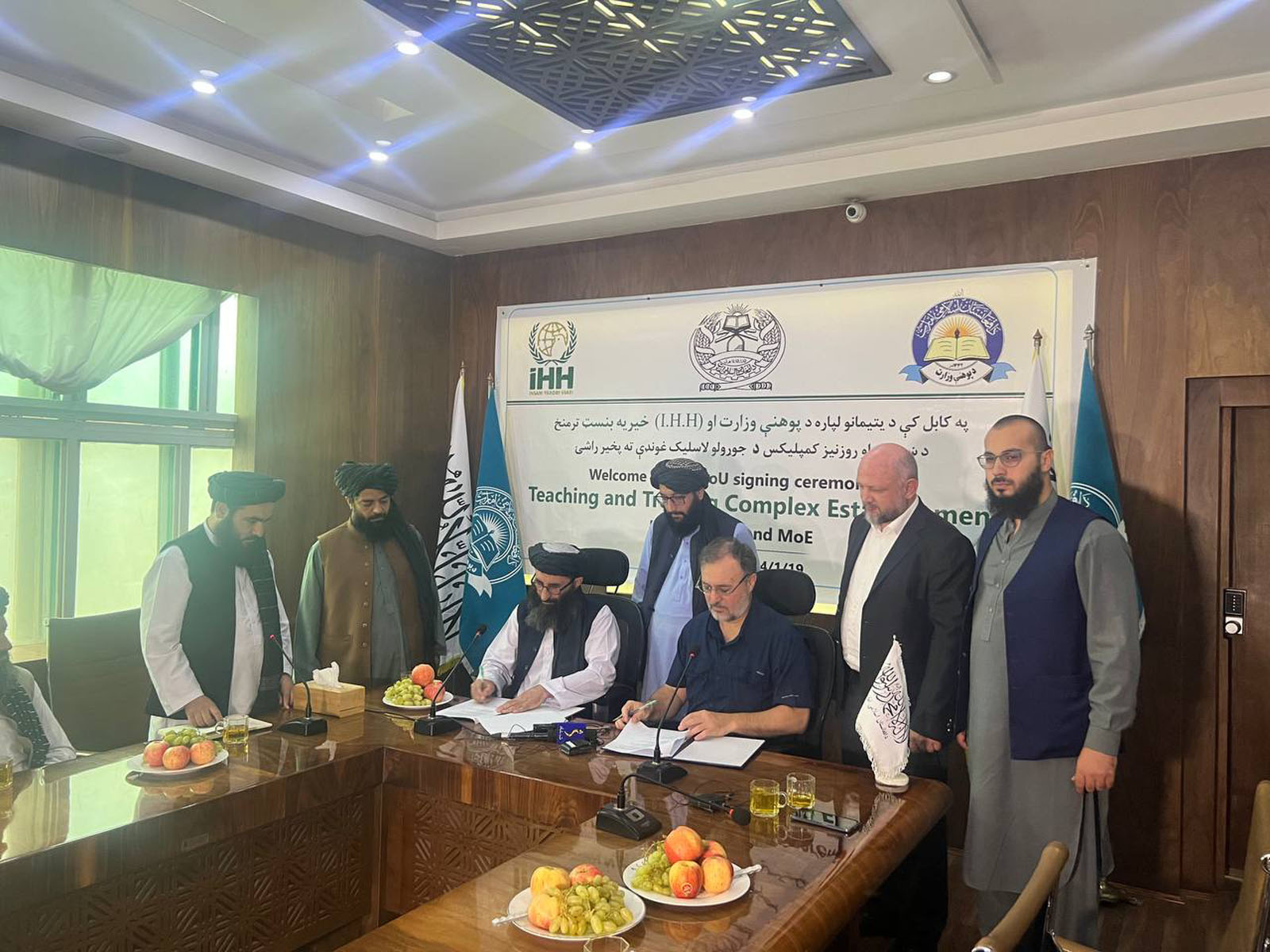 An educational complex will be established
IHH recently signed a protocol with the Ministry of Education of Afghanistan. Within the framework of the protocol, a complex will be built in the city of Kabul, in which a thousand students will receive an education. Within the complex project; there is a mosque, orphanage, dining hall, and playground. Construction is scheduled to begin soon.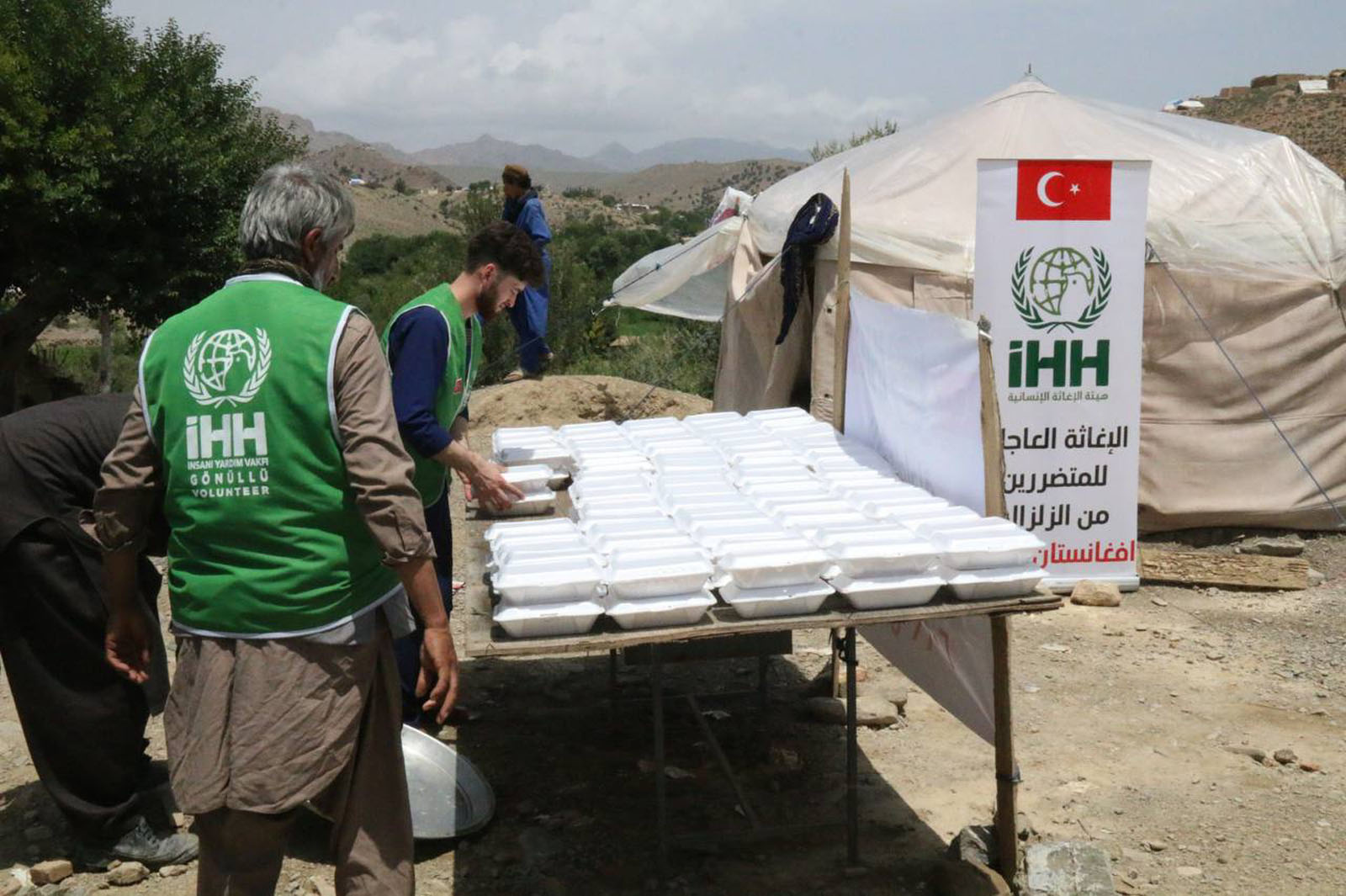 Hot meals for 35 thousand earth-quake victims
IHH also carried out relief efforts in the provinces of Khost and Paktika where the earthquake occurred on June 22. Nearly 35,000 people received hot meals as part of ongoing efforts, while 430 earthquake-affected families in need each received $100 in cash assistance. In addition, food parcels were delivered to 770 families as well as 70 baby feeding packages, 70 hygiene packages, 50 tents, and 400 blankets were distributed to 770 families.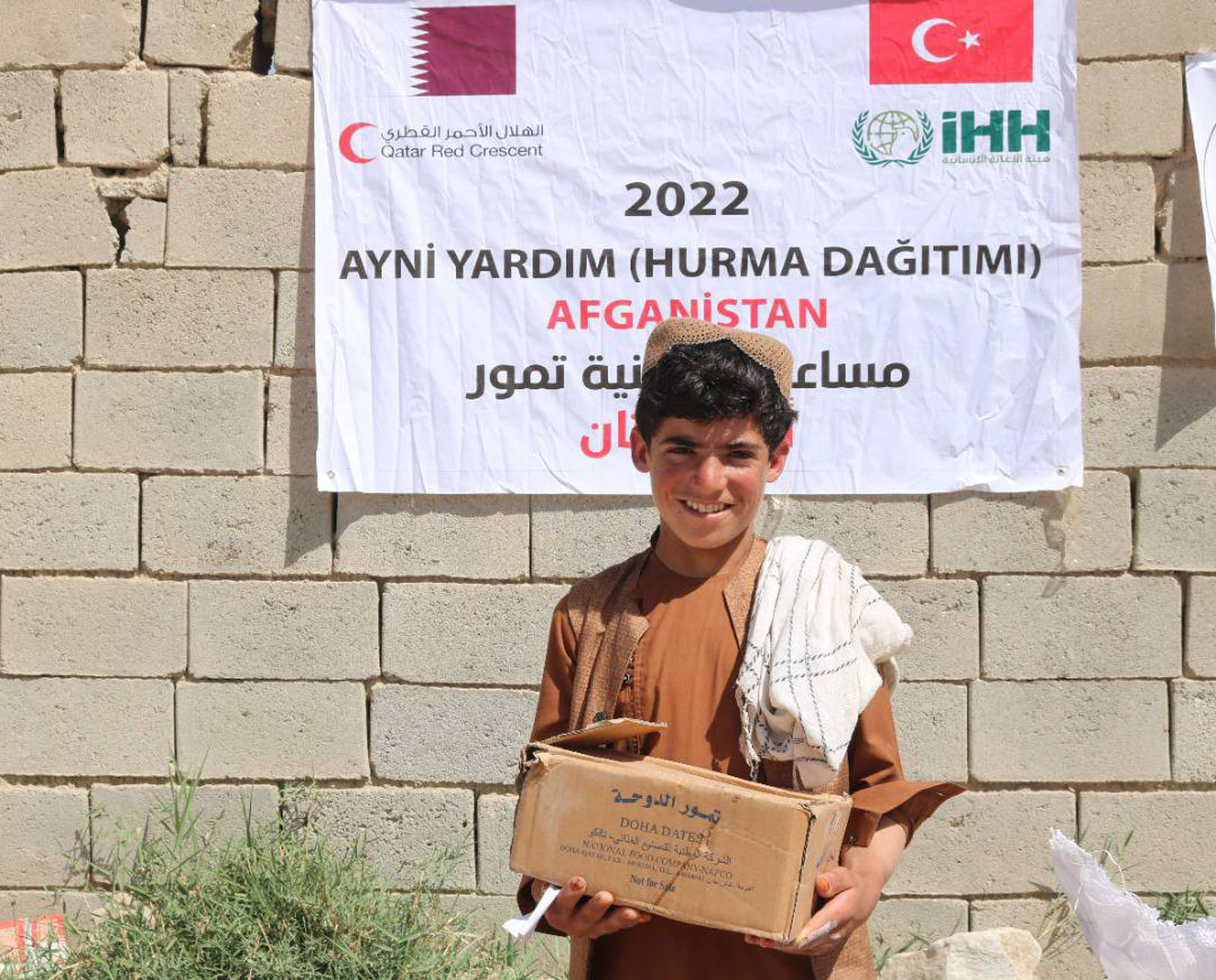 To support
Donors who want to support the IHH's relief efforts in Afghanistan can donate 10 TL by typing AFGHANISTAN and sending an SMS to 3072. Those who want to donate more can support the needy through the IHH's website or by writing "AFGHANISTAN" in the description section of their bank accounts.
Flour distribution to 38 thousand 601 families in Somalia
IHH Humanitarian Relief Foundation has been carrying its aid efforts in Somalia, and our effort intensified following the severe drought that has hit the country since 2020, causing millions facing difficulties in accessing clean water and food.
Mobile soup kitchen from Turkey to Ukraine
The mobile soup kitchen dispatched by the IHH Humanitarian Relief Foundation to Ukraine, which is under Russian bombardment, departed from Istanbul. The soup kitchen was intended to provide food to 30,000 people each day. In addition, three truckloads of humanitarian supplies provided to Ukraine by the IHH in recent weeks have been delivered to war victims.
IHH helped 700,000 Syrians in 2022.
In 2022, IHH Humanitarian Relief Foundation delivered 2,043 truckloads of humanitarian relief supply to war-affected Syrian residents living in the country's IDP camps and settlements in various locations.