Surgery for Baby Muhammad
1.5 year-old Muhammad Zaim who lives in the Harbenus region in the rural area of Idlib, Syria, was suffering from Ileus or bowel paralysis. He received surgery with the support of IHH.
IHH Syrian Operations Healthcare Department Representative Dr. Ibrahim Tlass said that baby Muhammad has begun to recover from the operation.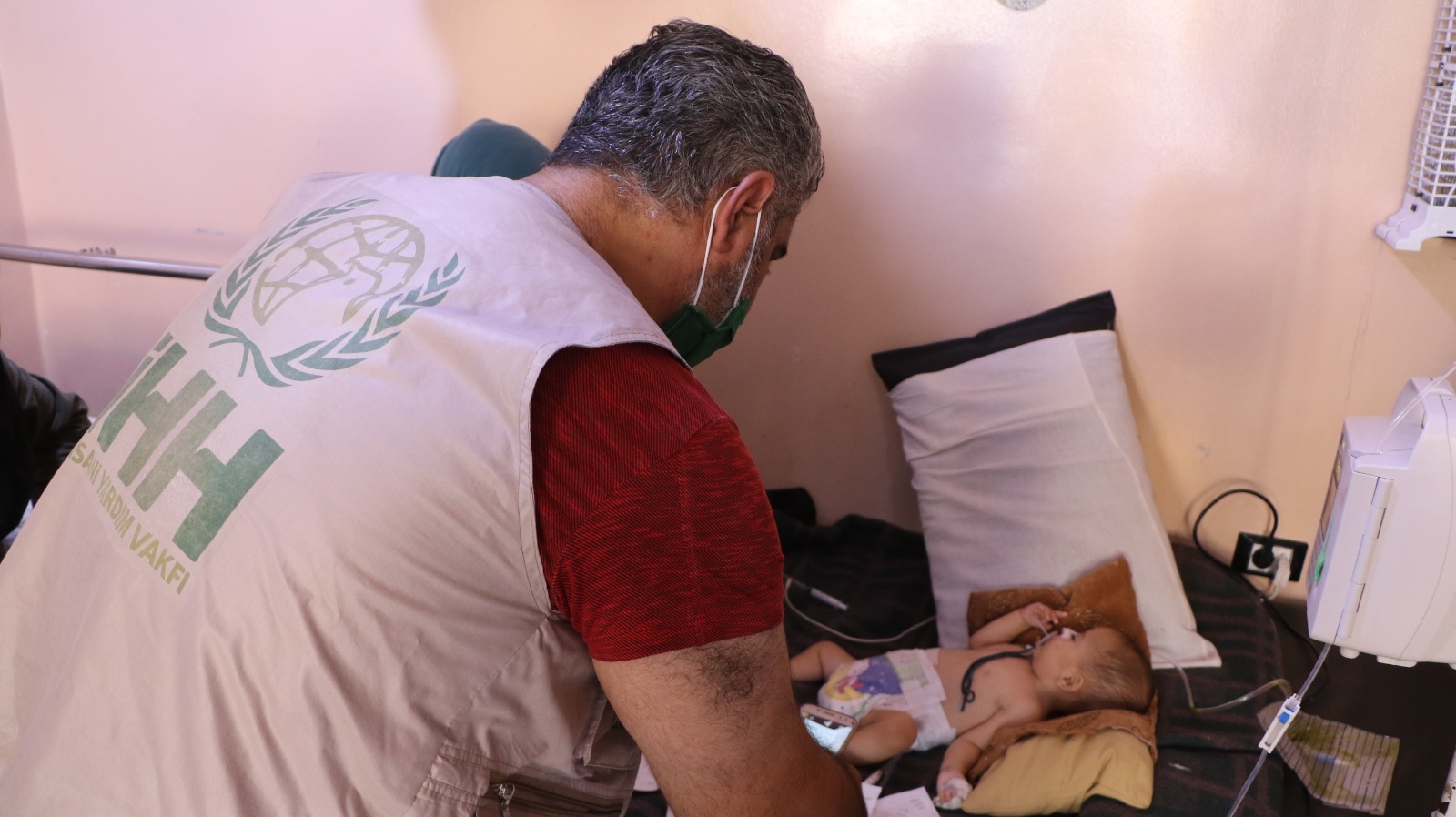 Tlass explained, "As it was possible to treat bowel paralysis in Syria, we transported Muhammad to the hospital immediately. After conducting the necessary procedures, we waited for a while so the body could recuperate before surgery. Then the operation was performed in Syria in a sterile environment."
"We have been monitoring baby Muhammad's condition closely after the operation. Every day he is making a gradual recovery. We hope he will recover completely very soon."  
IHH has conducted aid operations in various fields including healthcare since the Syrian War began in 2011.  
Aid for flood-affected families in Sudan
Sudan's last week's flood is still impacting the country. The floods, which claimed 99 lives and wounded 94 others also destroyed houses, workplaces, and acres of farmland. After the floods, IHH Humanitarian Relief Foundation launches its relief efforts for the victims there.
IHH Takes Action for Pakistan
The flood occurred the day before due to heavy rains in Pakistan. The flood resulted in the deaths of 1061 people and injured 1575 others. Right after the flood, the IHH Humanitarian Relief Foundation launched an emergency relief effort for the country.
IHH delivers aid to Gaza
In the attacks carried out by the occupying Israel against Gaza, 44 people, including 14 children, were martyred and 360 people were injured. The IHH Humanitarian Relief Foundation, which took action immediately in the aftermath of the attacks, launched emergency relief efforts for the people of Gaza.