IHH statement on two aid trucks hit by Syrian jets
Syrian regime forces attacked two aid trucks near the northwestern Syrian city of Aleppo on Thursday evening.
Two aid trucks, which were carrying pasta, flour, sponge bed and blanket from Reyhanlı to Aleppo, were hit by the Syrian fighter jets on Thursday evening.
The assault took place on the Castillo Boulevard near Aleppo. One Syrian citizen was martyred and another two people were injured in the attack. The trucks belonged to the IHH's Syrian partner "Young Muslims Comittee".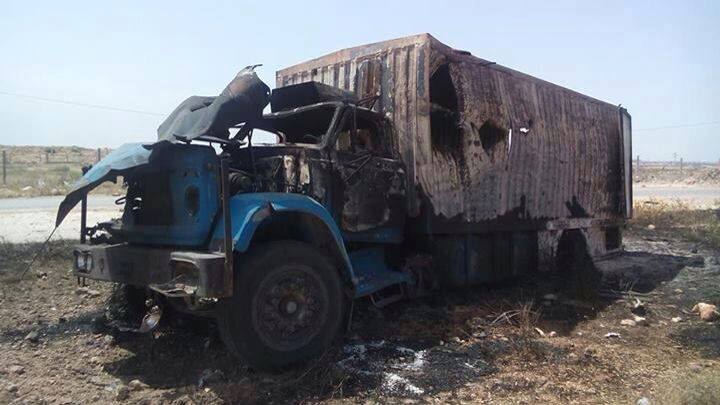 Flour distribution to 38 thousand 601 families in Somalia
IHH Humanitarian Relief Foundation has been carrying its aid efforts in Somalia, and our effort intensified following the severe drought that has hit the country since 2020, causing millions facing difficulties in accessing clean water and food.
Mobile soup kitchen from Turkey to Ukraine
The mobile soup kitchen dispatched by the IHH Humanitarian Relief Foundation to Ukraine, which is under Russian bombardment, departed from Istanbul. The soup kitchen was intended to provide food to 30,000 people each day. In addition, three truckloads of humanitarian supplies provided to Ukraine by the IHH in recent weeks have been delivered to war victims.