Heating support for schools in Syria
Fuel support was provided by IHH Humanitarian Relief Foundation to meet the heating demands of 16 schools in the province of Idlib, Syria.
IHH Humanitarian Relief Foundation delivered fuel to meet the heating demand of 16 schools in Idlib's rural areas where a total of 10.540 students are studying.
IHH Syrian Education Coordinator Sebahattin Aydın said that IHH carries this operation in the region so education could continue despite the cold weather.
"Many children are deprived of education"
Explaining that there are still many children deprived of education in Syria, Aydın added, "Unfortunately, children are the ones suffering the most from the war. We are personally witnessing this in Syria. Due to the lack of resources, many children cannot attend school. Children that do go to school are studying in unsuitable conditions."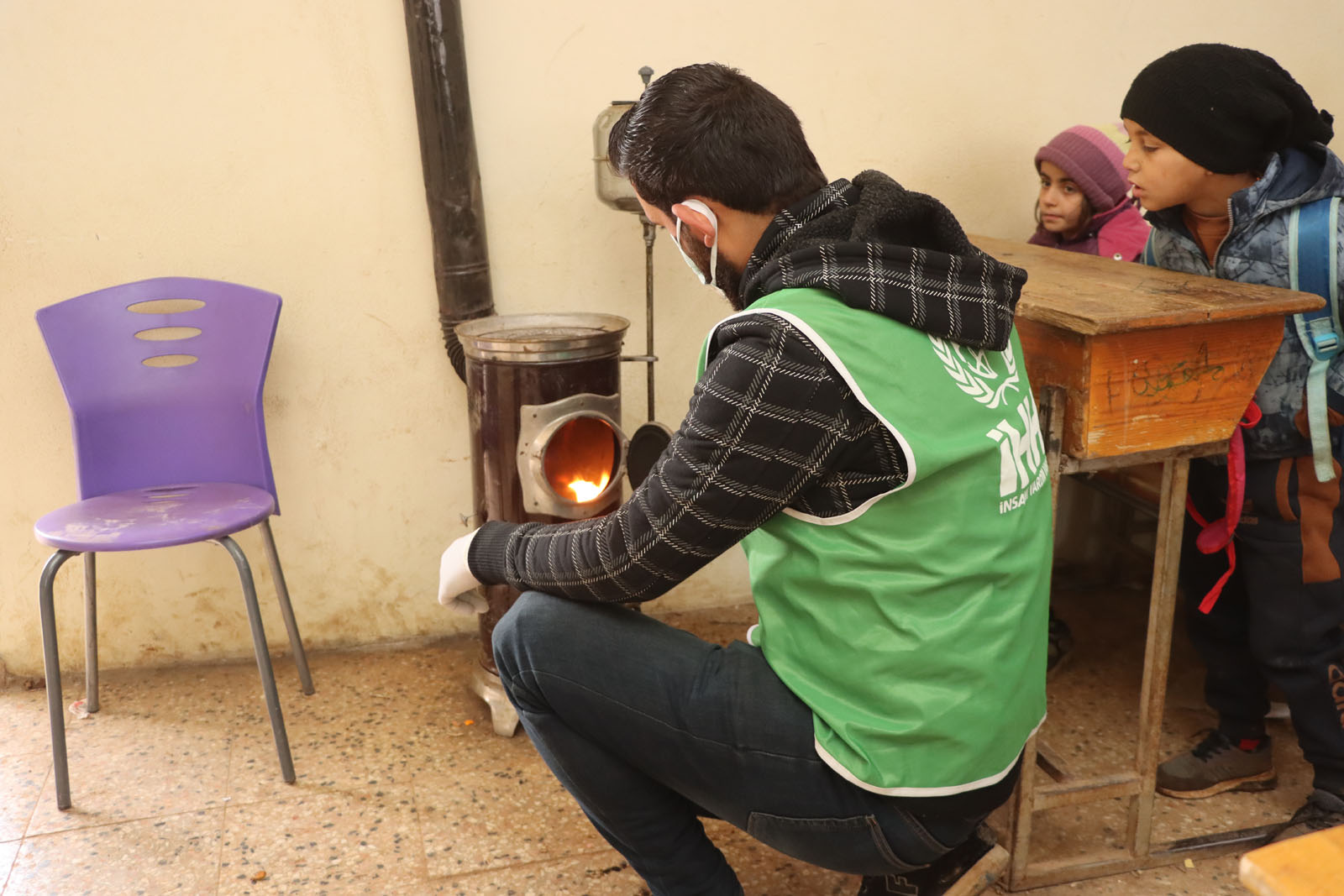 Support for 16 Schools
Stating that they provided fuel for 16 schools in Idlib to minimize the cold in the classes, Aydın continued: "To enable students to have lessons in classes on winter days, we have to at least provide a warm environment. Fuel stoves are the most common means of heat in Syria. For this purpose, we provided fuel support for use in the stoves in 16 schools attended by 10.540 students. We have provided this support since the beginning of winter."
IHH has been carrying out its educational activities in Syria since the war broke in 2011.
Support from IHH to people of Yemen
In Yemen, where a civil conflict has been raging since 2014, relief efforts are still being made by the IHH Humanitarian Relief Foundation. Recently, IHH dispatched a team to the area to provide relief to the nation's needy.
Emergency aid to Afghanistan's earthquake victims
A least 1.000 people lost their lives and 1.500 people were injured in the 5.9 magnitude earthquake that struck the Khost province of Afghanistan. IHH Humanitarian Relief Foundation immediately launched an emergency aid campaign for the region.