Wheat seed support to Tell Abyad and Ras al-Ayn
As part of our 2021 Agricultural Support Project, IHH Humanitarian Relief Foundation delivered certified wheat seeds to hundreds of farmers in Syria's Tell Abyad and Ras al-Ayn.
IHH Board Member Özgür Yüce explained that IHH distributed bread wheat seeds to farmers in approximately 20 acres of agricultural lands in Tell Abyad and Ras al-Ayn that were hit by drought in the 2020-2021 season.
Yüce said that due to last year's drought, there were no seeds stored to sow this year.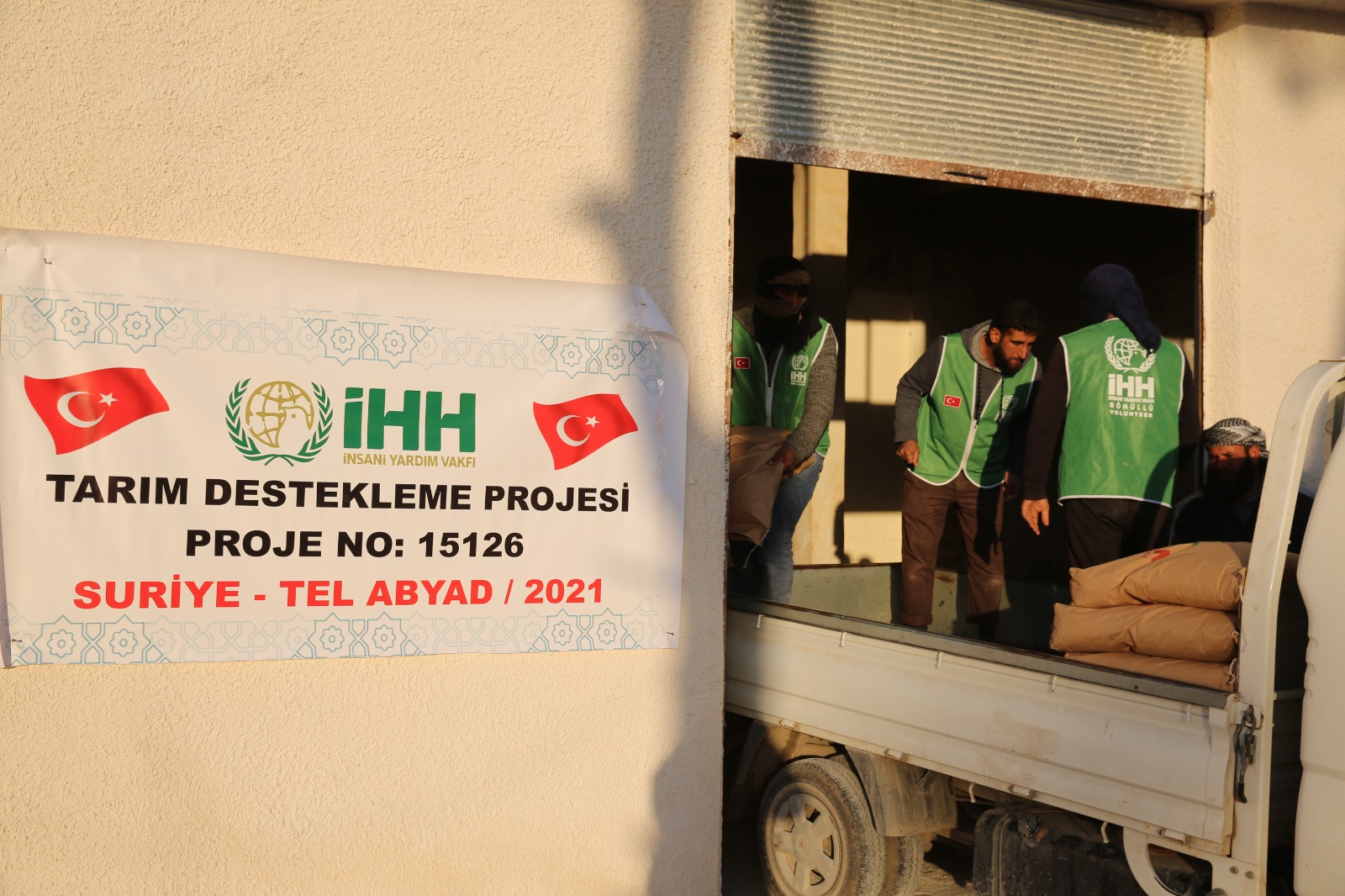 Seeds were distributed to most affected farmers
Explaining that an assessment was made on the most affected farmers in both towns, Yüce said, "We are distributing certified seeds to farmers in all the regions. Before the distribution, we conducted a revision of the seeds in the region. We realized that because the same seeds were always used, there was a serious degeneration. This degeneration caused a significant reduction in productivity."
Yüce said adaptation studies were carried out in the region, and that suitable wheat seeds for the soil and climate in the region were distributed.
Seeds will also be distributed in Azaz, Bab and Jarablus
Yüce also said that as a result of the adaptation studies carried out in the faculty of agriculture in a university in Azaz, different varieties of seeds will be distributed in Azaz, Bab and Jarablus. He added that he hoped the farmers would get better results with the certified wheat seeds.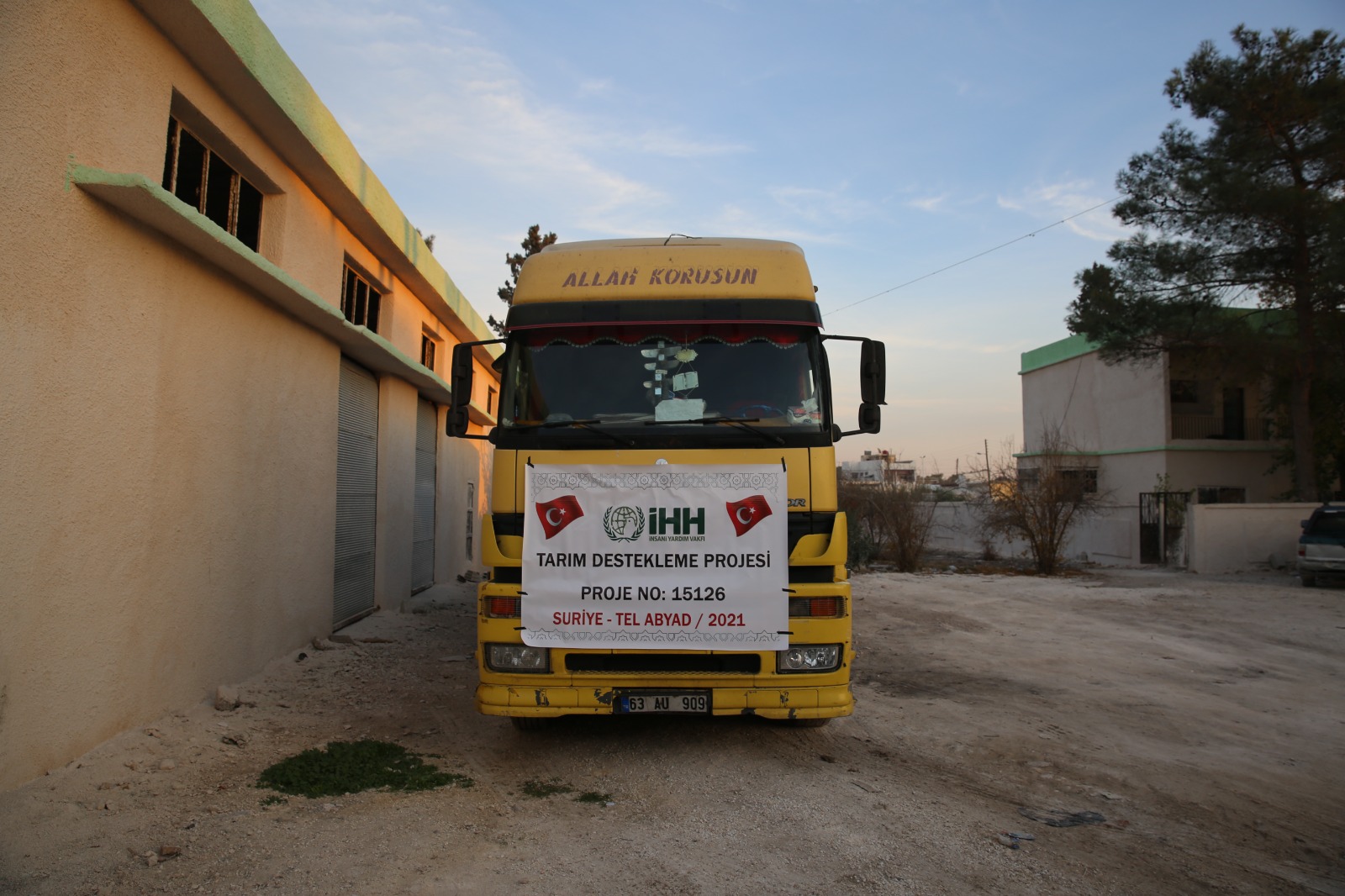 "We are hoping for more productive crops from the new seeds"
Ibrahim Hamdo, a farmer from Tell Abyad said he received certified bread wheat seeds for his almost 20 acre land.
Hamdo explained that with time the seeds had become unsuitable for agriculture, hence he was only able to harvest 300kgs of wheat from every acre of his land.
Hamdo added, "Owing to these seeds, we are expecting an average of 500-600kgs of wheat from each acre of land. We are hoping to get more productive crops from these new seeds."
Hamdo thanked Turkey and our donors on behalf of himself and the farmers of Tell Abyad.
Meat aid for Syria
IHH Humanitarian Relief Foundation has delivered meat aid to 25,000 families living in tent cities and IDP camps in the countryside of Syria's Idlib and Aleppo provinces.
Sacrifice-Aqiqah, Qurbani
15.09.2022
Mosque-Masjid, Education
19.08.2022