The joy of graduation at Damascus University
The International Damascus University founded by IHH Humanitarian Relief Foundation in the Azez district of Aleppo, Syria has just produced its first graduates.
IHH International Damascus University, which began its activities in the 2015-2016 academic year, gave birth to its first graduates despite the difficult war conditions. In the midst of the Syrian war 57 students studying at the first university established in the region were entitled to receive their degrees.
Speaking at the graduation ceremony, Izeddin El Kaddur, Rector of Damascus University said, "We have been working with all our friends here for three years despite all the difficulties. Fortunately, we achieved this goal today and graduated 57 students." Kaddur, who expressed his gratitude to the people of Turkey for their efforts in making the graduation day possible, continued as follows: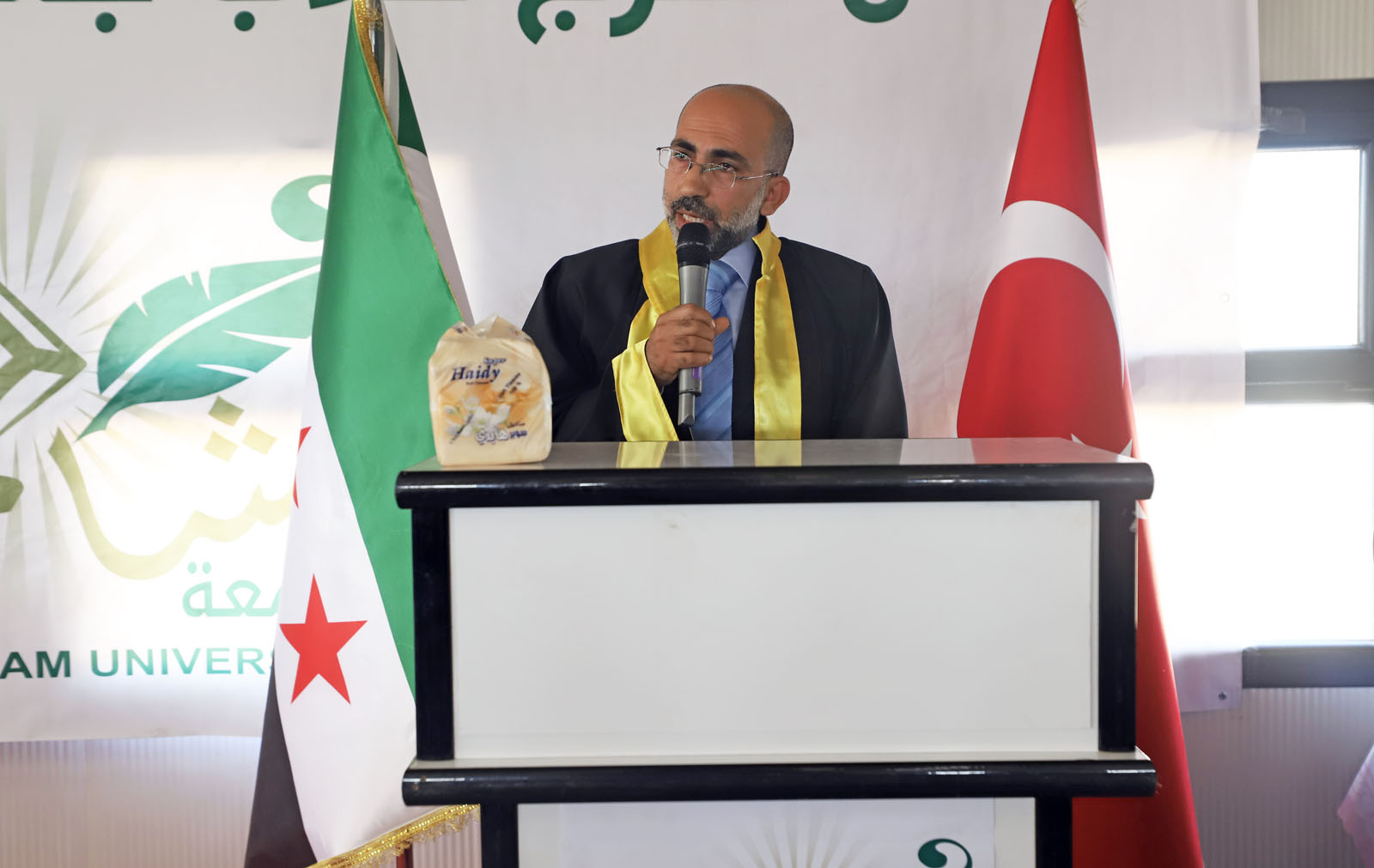 "My graduating friends, your efforts for three years have not been in vain. From now on, your real life begins. I advise you not to give up righteousness and honesty at all times. We have entrusted you the knowledge you've received here. It is your primary duty to carry this knowledge for future generations. There is also no age limit for learning. Knowledge is endless, so continue to learn because education is an endless world. "
"The war is also destroying human resources"
In his speech at the graduation ceremony, Muhammed Hanefi Kutluoğlu, a member of the IHH Board of Trustees said, "As you know, war is seriously damaging not only the physical structure of a country but its also human resources. We decided to establish such a university based on the idea of what to do for the future of this country in the long run." Muhammed Hanefi Kutluoğlu, who explained that he started to lay the foundation of the university in 2015, continued his speech as follows: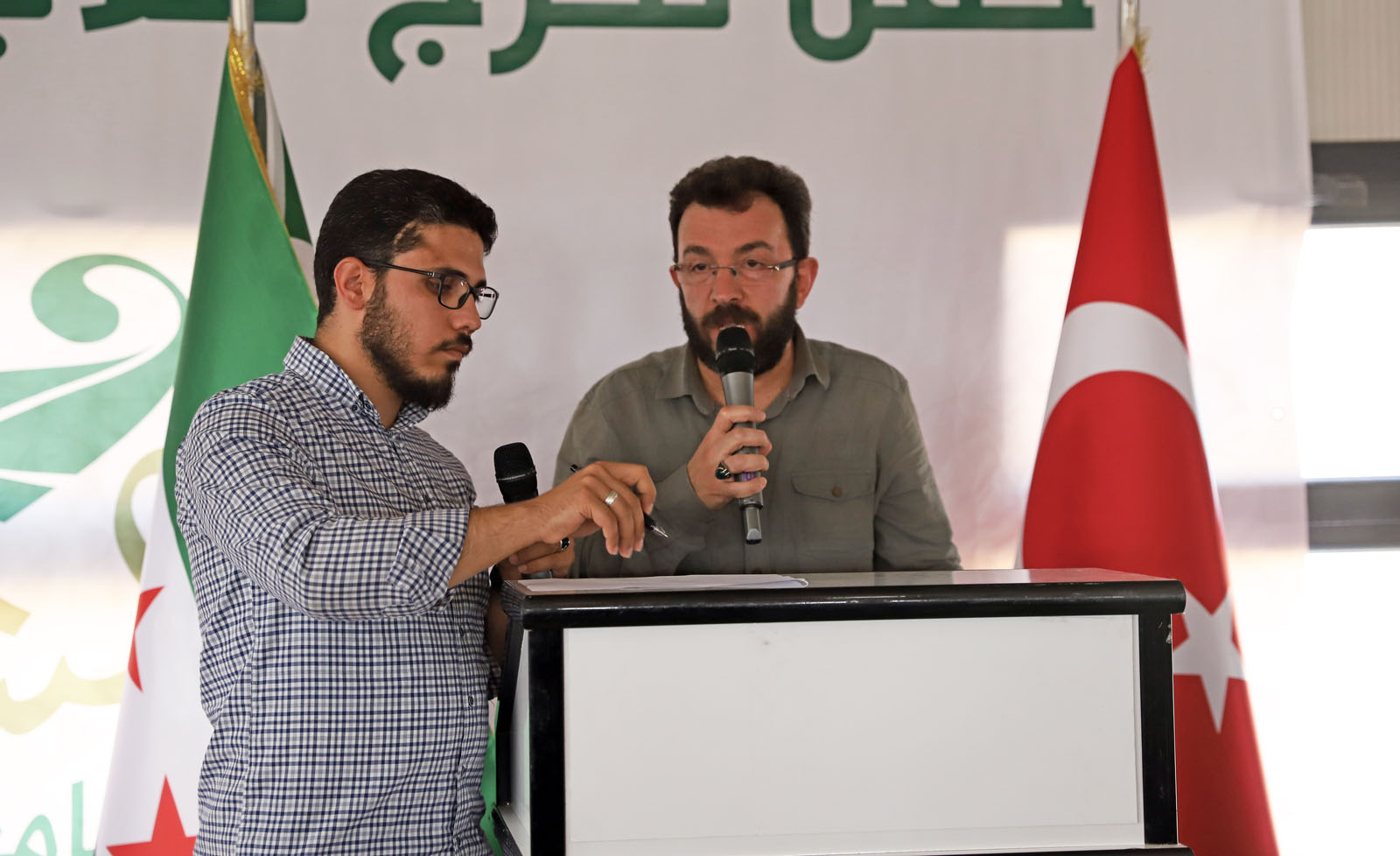 "In 2016, we began the academic year. We produced our first graduates this year. We have four faculties. Only students in the Engineering faculty will graduate next year. As you know, these faculties come with four-year learning programs but we have completed the faculty of Divinity, Law, Economics, Business and Political Sciences in just three years. We're going to graduate students of the Engineering faculty next year. Although the number of students officially registered in our university is 1026, the number of students who participated in the exams at the end of the year is around 750 due to various problems encountered in the war environment. And today, we have produced our first graduates. "
The oldest graduate of the university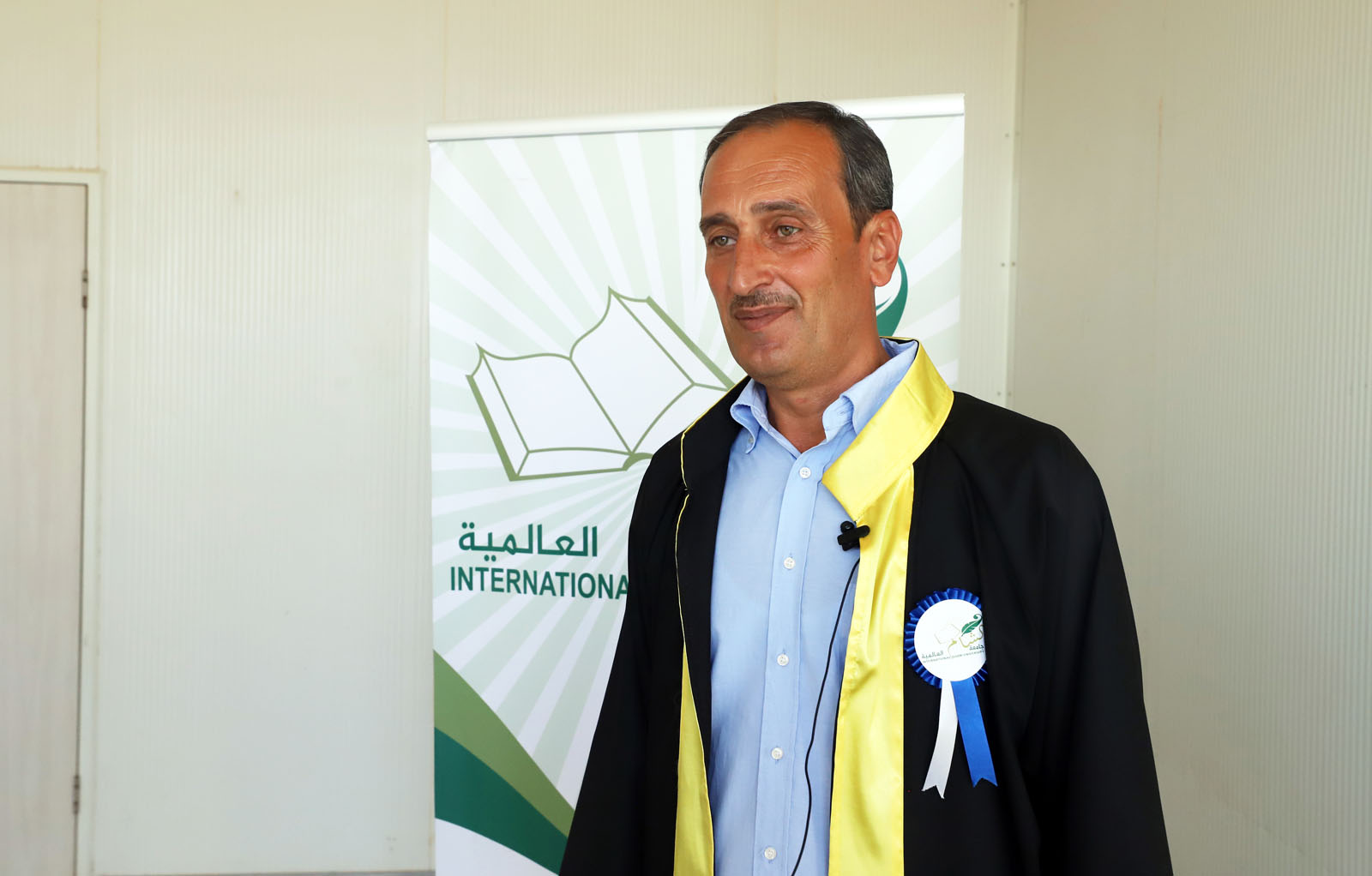 The oldest graduate of Damascus University, 55-year-old Mustafa El Mustafa stated that learning knows no age. El Mustafa, who lives in the camp with his family said, "I was quite excited when I heard that the foundation of this university was laid. I took action to realize my childhood dream. At first, I received both positive and negative comments from the people around me. But I have worked hard to realize this dream. I am so fortunate that I have realized this dream today. I would like to thank everyone who contributed to this and IHH. "
At the end of the program, graduates were given their diplomas as well as gifts.
Visit from RACA to IHH
Mr. Ibrahim Abdullah Al-Dehaimi, Secretary-General of the Regulatory Authority for Charitable Activities (RACA), and his accompanying delegation, who are in Turkey for various programs, made a visit to IHH Headquarters.
TMPT's 7th report on the peace process in Moro
In regards to the three-year delay of Moro elections, IHH Board Member/Third Party Monitoring Team (TPMT) of the Moro peace process member Hüseyin Oruç said "When we reach 2025, hopefully, the transition period will be complete and we will see a government that has overcome all its problems."