Today is World Humanitarian Day
Today is the day to commemorate the people who work in the area of the humanitarian aid and those who lost their lives for this cause. The 19th of August is World Humanitarian Day.
The current international humanitarian system was created 25 years ago. Since then, the humanitarian conditions have changed greatly. In addition to the growing humanitarian needs in the world, today there are more community organisations operating for humanitarian assistance than ever before.
Charity workers are putting their lives at risk in order to deliver emergency aid to war zones, natural disaster and humanitarian crises areas.
In the past humanitarian aid workers were not attacked in fact they were shown respect. Now we have to provide armour protection flags and emblems to aid workers because they are seen as potential targets.
In the past decade the attacks against humanitarian aid foundations have tripled. Since 2011, hundreds of humanitarian aid staff were killed, wounded and abducted.
Crimes committed against unarmed civilians cannot be justified under any circumstances. However, the situation become more serious and injustice when these crimes are committed against people who have dedicated their lives to save people.
Today is an opportunity for us to remember all humanitarian aid workers who have lost their lives and those who have risked their lives in order to alleviate the suffering of those who are in a less fortunate situation.
Since 1992, Human Rights and Freedoms and (IHH) Humanitarian Relief Foundation have carried out many charitable activities in many countries around the world. In fact these two organisations have suffered the most loss of workers and volunteers in Afghanistan, Nepal, Bosnia and Herzegovina, Chechnya, Syria and Freedom Flotilla martyrs in the line of duty.
Israel, having IHH first on their list, is threatening to blacklist some humanitarian aid agencies from around the world. It should be known that IHH have assigned the task to reach the entrusted items to its destination in war and crisis zones and that no threat towards our employees will ever stop us from doing this.
On this meaningful day, as IHH, we would like to once again remember those who lost their lives on this path with great gratitude. In order to prevent any further loss we would like to draw attention to some issues:
Humanitarian aid workers should be provided with some form of a press card in order to ensure ease of work.

Threats and attacks on humanitarian workers should be trialled in national and international courts.

Humanitarian aid workers are a family. They should look out and protect each other regardless of their race, religion and creed.

Media publication should be given frequently in order to help for employees to raise awareness.
THE MARTYRS OF AFGHANISTAN: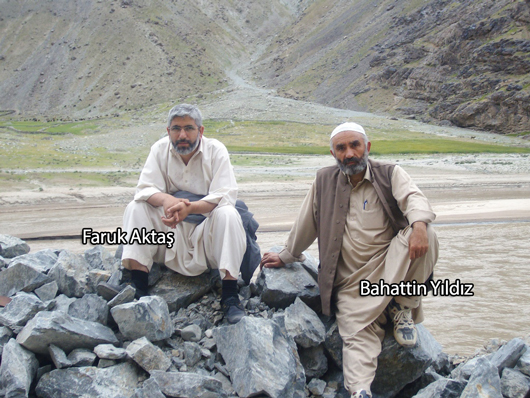 THE MARTYRS OF MAVI MARMARA:








Support from IHH to people of Yemen
In Yemen, where a civil conflict has been raging since 2014, relief efforts are still being made by the IHH Humanitarian Relief Foundation. Recently, IHH dispatched a team to the area to provide relief to the nation's needy.
Emergency aid to Afghanistan's earthquake victims
A least 1.000 people lost their lives and 1.500 people were injured in the 5.9 magnitude earthquake that struck the Khost province of Afghanistan. IHH Humanitarian Relief Foundation immediately launched an emergency aid campaign for the region.