Winter Donation for the Orphans of Tunisia
IHH Humanitarian Relief Foundation delivered donations to 200 families who have orphans in regards to winter aid.
Tunisia,
Turkey
18.01.2018
The orphan children of Tunisia where is the zero point of Arabian spring with over 10 million population, has been overjoyed with the winter aids.
At the Tunisia, almost 250 thousand children are orphan and over 2.5 million people are struggling to survive under hunger threshold.
 IHH Humanitarian Relief have met the winter needs of the orphan children and their families with blankets, coats, gloves, hats and mufflers at Ain Draham city of Tunisia.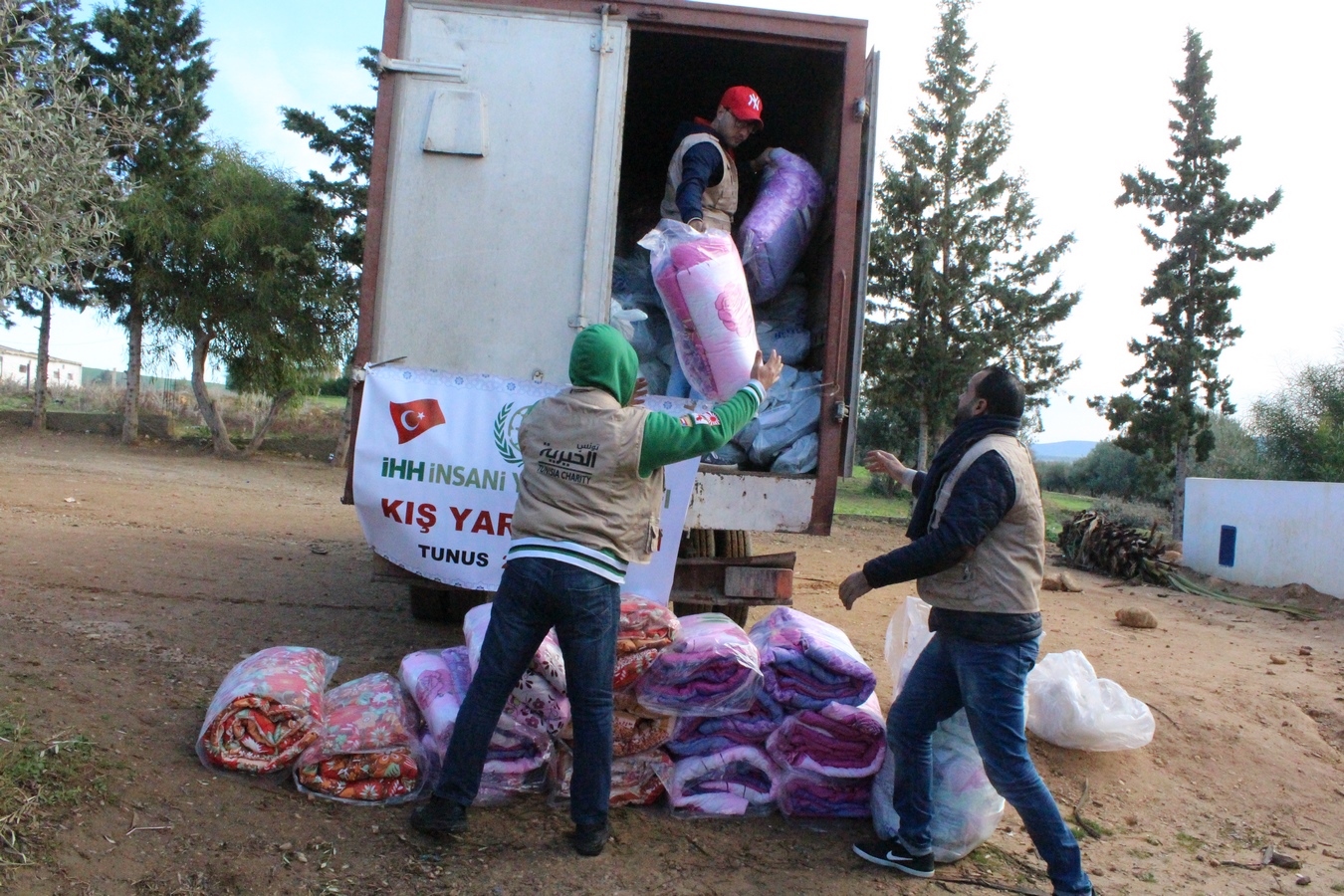 IHH is currently taking care of monthly upkeep of over one thousand orphan children at Tunisia with including them to children sponsorship system in regards to "orphan support program".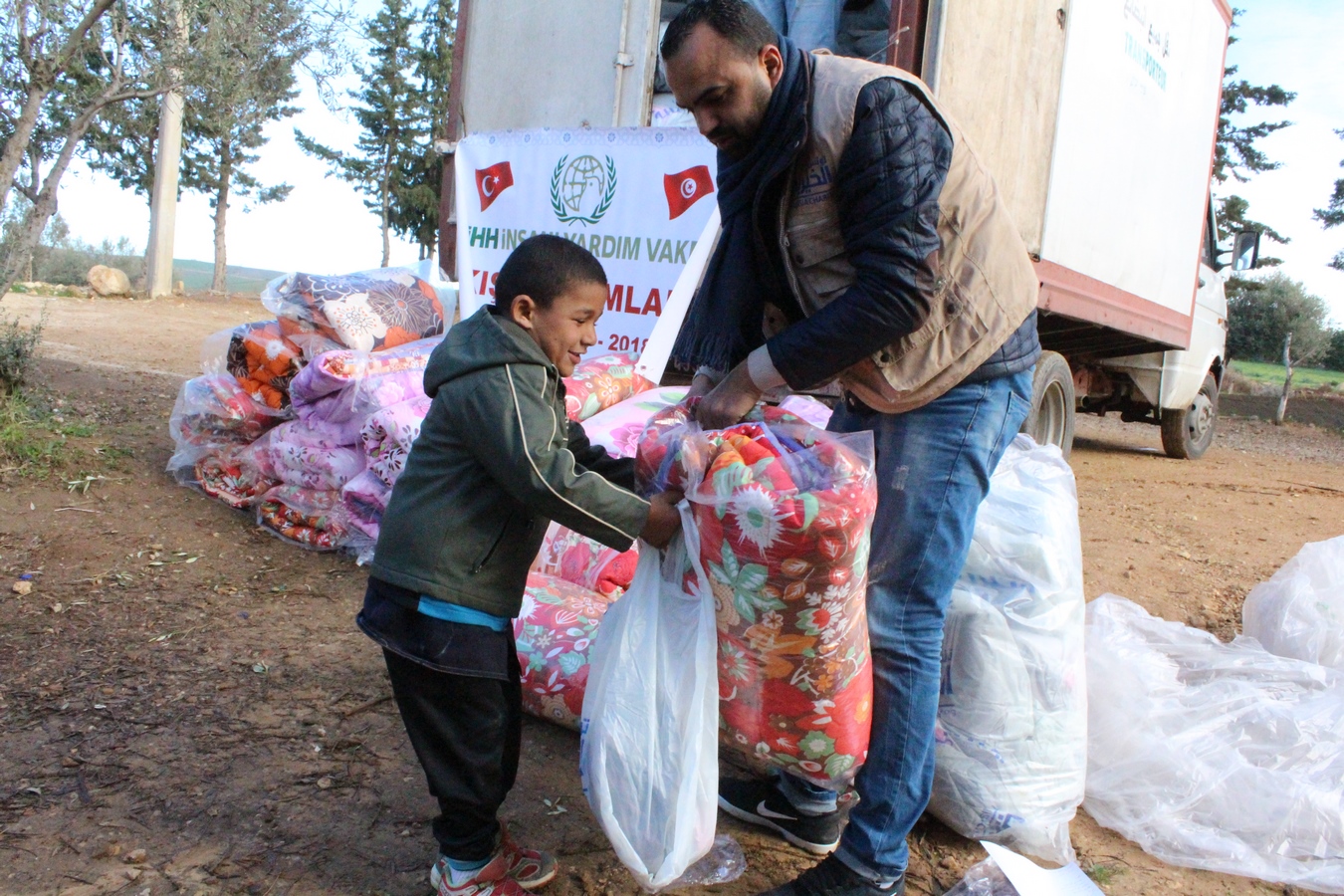 Flour distribution to 38 thousand 601 families in Somalia
IHH Humanitarian Relief Foundation has been carrying its aid efforts in Somalia, and our effort intensified following the severe drought that has hit the country since 2020, causing millions facing difficulties in accessing clean water and food.
Mobile soup kitchen from Turkey to Ukraine
The mobile soup kitchen dispatched by the IHH Humanitarian Relief Foundation to Ukraine, which is under Russian bombardment, departed from Istanbul. The soup kitchen was intended to provide food to 30,000 people each day. In addition, three truckloads of humanitarian supplies provided to Ukraine by the IHH in recent weeks have been delivered to war victims.