Turkey has not forgotten Afghanistan
IHH continued its aid operations in Afghanistan throughout 2021. On top of delivering 100 tons of wheat seeds and 10.14 tons of food aid, our foundation also provides regular support to 3.443 orphans.
With the crisis it endured due to years of foreign occupation, Afghanistan depends on international aid. Millions of people in the country are struggling to access even the most basic food supplies. In 2021, IHH responded to the latest situation in Afghanistan and delivered aid support to tens of thousands of people in the country.
Food aid for 18.000 people
In September, With the "Don't Leave Them Alone" campaign, IHH delivered food packets to almost 18.000 Afghanis in the cities of Kabul, Ghazni, Maidan Shar, Saidabad, Tahar, Kunduz, Baglan and Kandahar. In addition to orphaned families and disabled Afghani people living in the most remote villages, people living in refugee camps and hospitalized people also benefitted from this aid. The food packets that totaled 10.14 tons contained rice, cooking oil, chickpeas, dried beans, sugar, onions, milk, tea, tomato puree, salt, potatoes, gas tubes and eggs.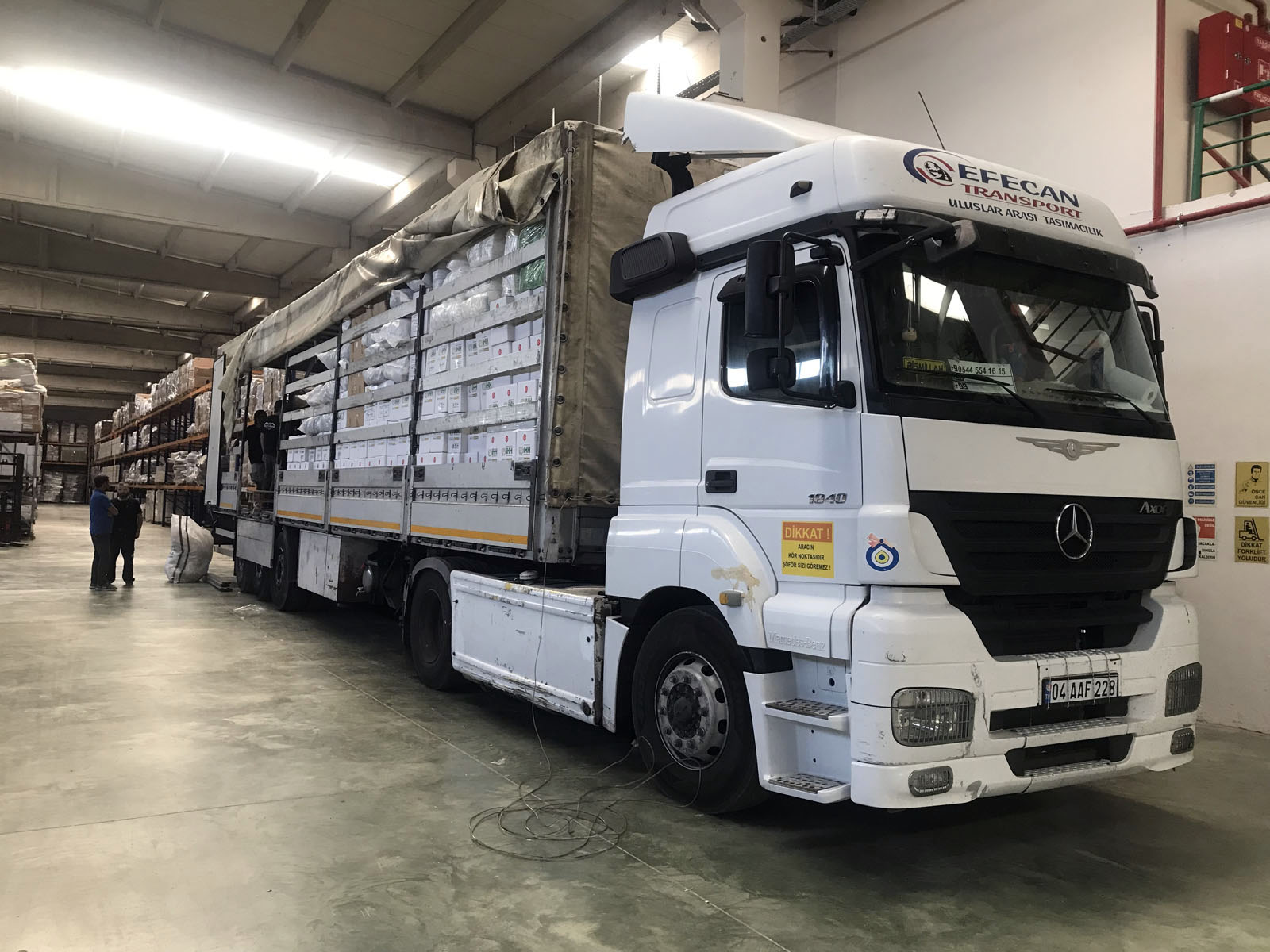 100 tons of wheat seeds was sent
In November, IHH sent 100 tons of wheat seeds to Afghanistan to help fight famine in the country. The seeds are delivered to the HAS Humanitarian Aid Organization that operates in the country and then distributed to farmers. 4 different types of seeds are called REİS, BAYRAKTAR 2000, ES26 and SÖNMEZ 2021 were sown on agricultural lands according to the characteristics of the seeds.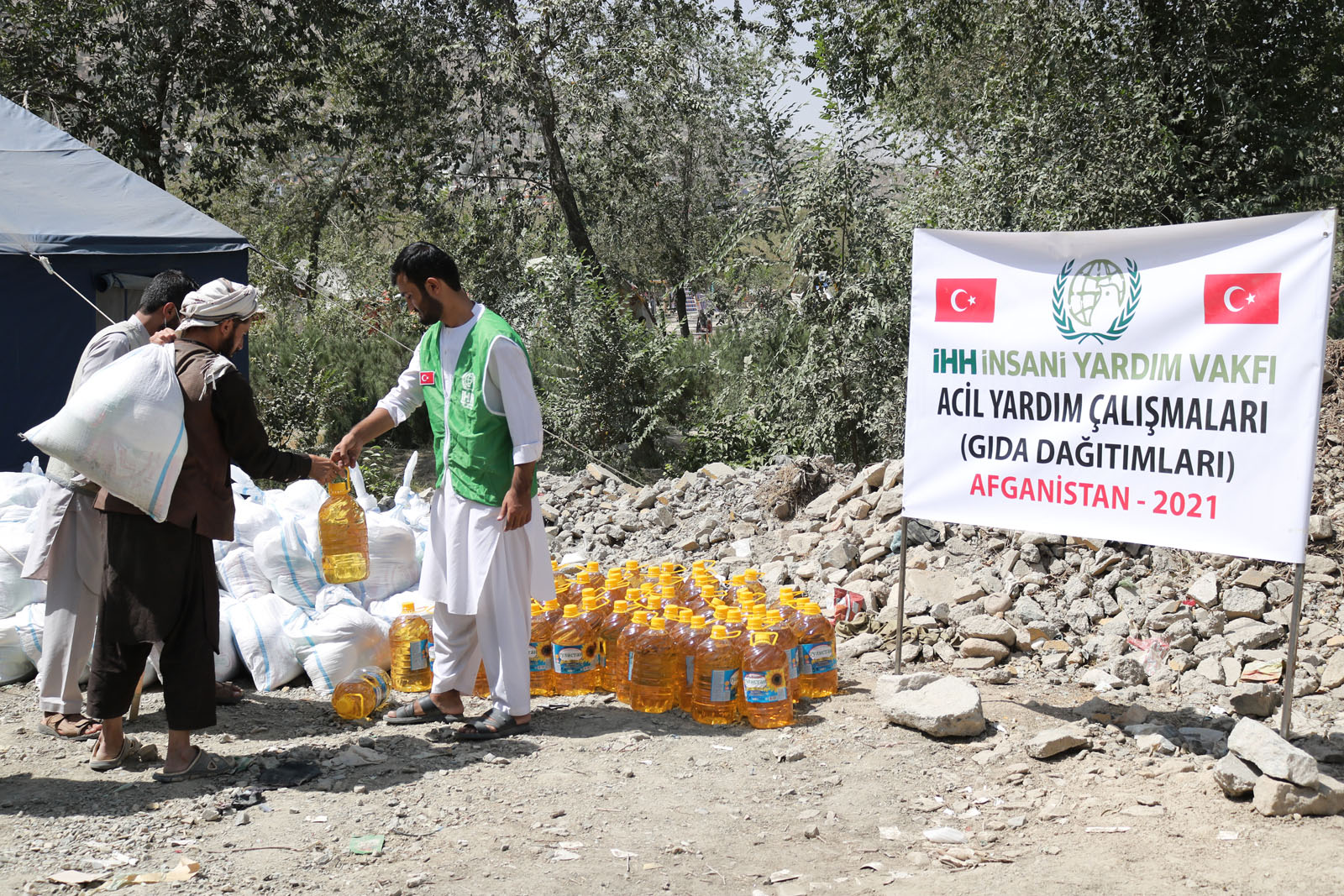 Regular sponsorship for 3.443 orphans
IHH that provides regular aid support to 123.000 orphans in 51 countries with its Orphan Sponsorship System is also helping Afghanistan with its almost 2 million orphans.
As part of our Orphan Sponsorship System, IHH that has 40 orphanages and 2 orphan education centers in 13 countries, is also providing support to 3.443 orphans in Afghanistan. The Kabul-Istanbul Brotherhood Orphanage opened in Afghanistan in 2013 provides shelter, food, healthcare and education to the orphans.    
Clothing aid for 1.350 orphans
In 2021, IHH distributed Eid al-Fitr clothing to 1000 orphans and Eid al-Adha clothing to 250 orphans as part of our projects for orphaned children and their families. And as part of our winter projects, we distributed winter clothing to 100 orphaned children, and hygiene packets consisting of a variety of hygiene products to 600 orphans.
Projects for mothers of orphaned children
In addition to the aid efforts conducted in Afghanistan since 1996, our foundation also materialized development projects for mothers of orphaned children. In this scope, in 2021, 3 month sowing courses were provided for 100 orphan mothers with our dressmaking project. Sewing machines, irons, dressmaking tables, material and various sewing items were distributed to each of the orphan mothers.
IHH also provided 2 milk goats to each of 25 orphan families. And as part of our poultry husbandry project for 40 orphan families, each family was given 20 fowls.
To give support
Donors that wish to support the Afghani people and orphans can donate the desired amount online via IHH's website or bank account numbers stating the code AFGHANISTAN.          
The last terminal of "An Armful of Goodness"
IHH Humanitarian Relief Foundation continues to commemorate the 11th annual Orphan Solidarity Days (OSD) project with the theme "An Armful of Goodness". Many studies have been carried out for orphans and their families in Kenya, one of the countries where the initiative is executed.
54,000 loaves of bread for camps in Syria per day
Through a partnership between the IHH and the İnsan Charity Foundation, and with financial support from The United Nations Office for the Coordination of Humanitarian Affairs (OCHA), 54,000 loaves of bread are supplied daily to civilians living in camps in the countryside of Idlib province in northern Syria
4 permanent works in Sierra Leone
In West Africa's Sierra Leone, IHH inaugurated four distinct buildings including orphanages, universities and mosques. The newly inaugurated permanent works are vital to the country's future.
Mosque-Masjid, Orphan
17.11.2022