Substantial medication support for Niger
As a part of the protocol signed with the Niger Ministry of Public Health, IHH Humanitarian Relief Foundation sent aid consisting of 141.000 packets of malaria medicine to the country.
400.000 people die from malaria every year, and 94% of these deaths occur in the African continent. Children under the age of 5 are the most vulnerable group and constitute 67% of these deaths. Niger, one of the poorest countries in the world, is a country where malaria is its most common disease. IHH, which has taken steps with the aim of containing the disease and reducing malaria-related deaths in the region, sent 141.000 packets of malaria medicine to Niger.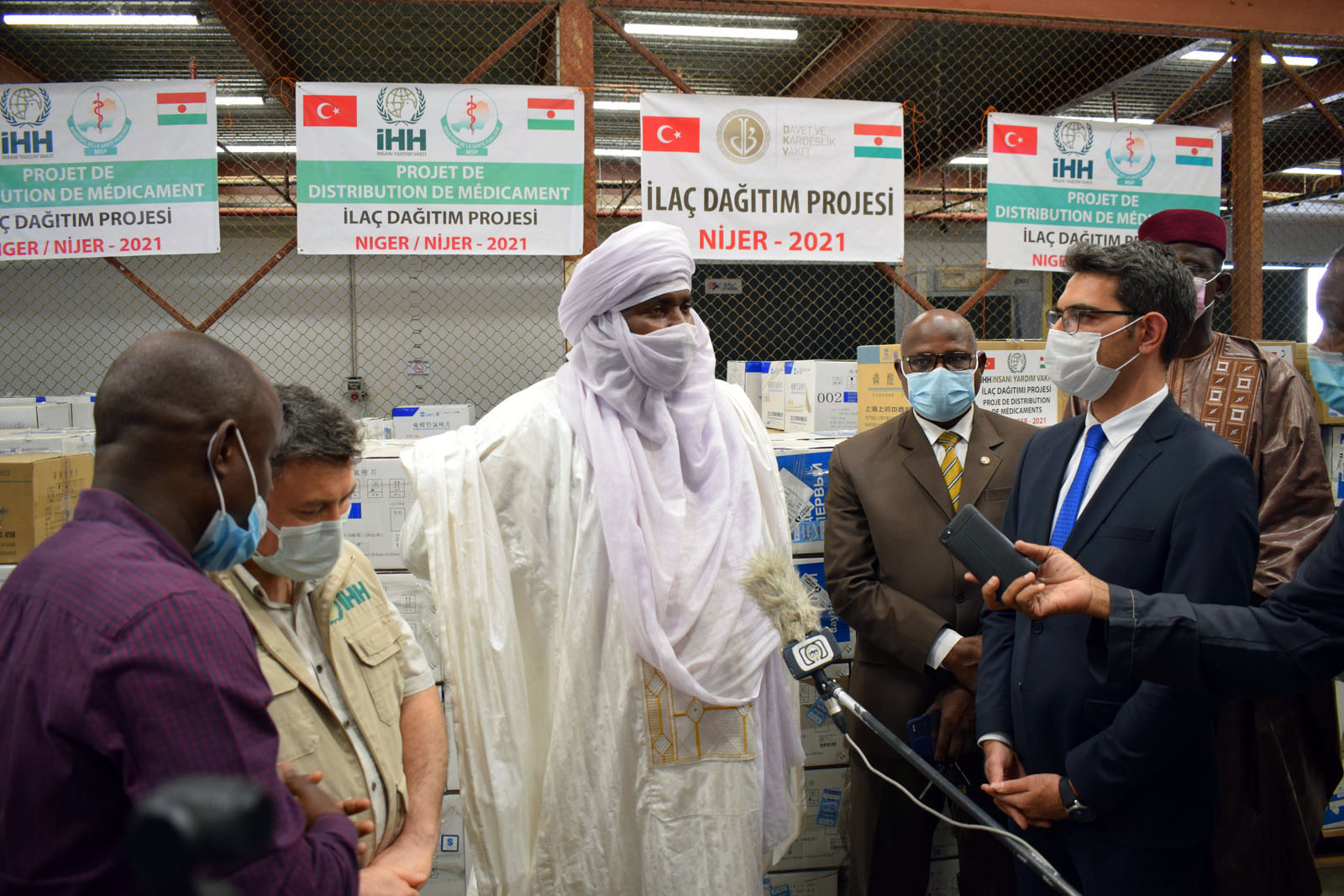 These medicines were transported from Turkey by a private plane to Niamey, the capital of Niger, and were received by the Niger Minister for Public Health M. Ahmad Botto with a ceremony. M. Ahmad Botto thanked both Turkey and IHH for their support.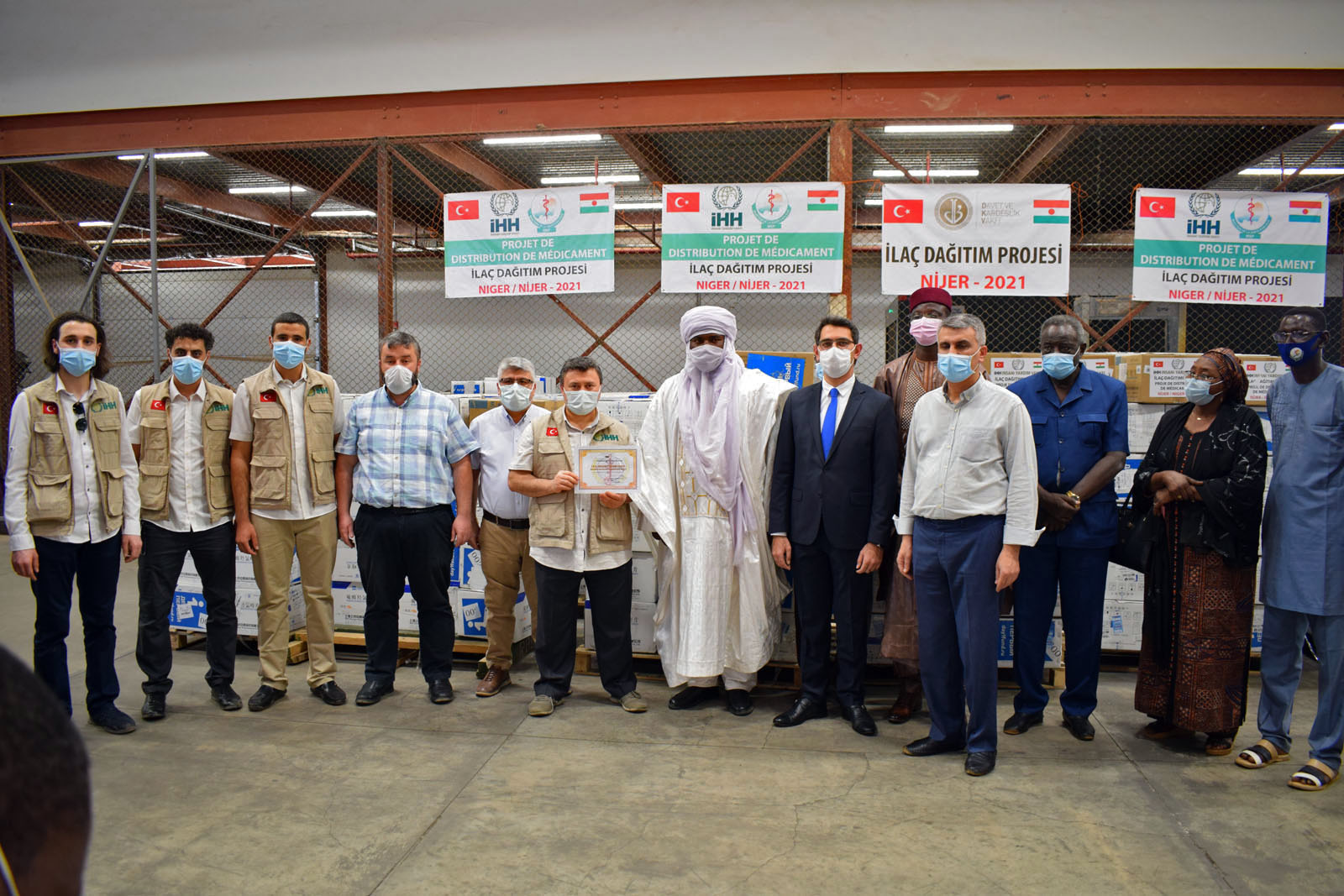 The ceremony was also attended by the Head Clerk of the Niamey Embassy Mustafa Ateşçi, IHH Humanitarian Relief Foundation General Secretary Durmuş Aydın, IHH Deputy Chairman for Foreign Affairs Hasan Aynacı, IHH Deputy Chairman for Corporate Affairs Sait Demir, IHH West Africa Desk Coordinator Mustafa Ihsan Orhan, Niger Representative Sami Fadhel and Chairman of the Call and Brotherhood Foundation Maruf Çelik.
These medicines will be used by hospitals to treat malaria in various regions of the country.
The last terminal of "An Armful of Goodness"
IHH Humanitarian Relief Foundation continues to commemorate the 11th annual Orphan Solidarity Days (OSD) project with the theme "An Armful of Goodness". Many studies have been carried out for orphans and their families in Kenya, one of the countries where the initiative is executed.
54,000 loaves of bread for camps in Syria per day
Through a partnership between the IHH and the İnsan Charity Foundation, and with financial support from The United Nations Office for the Coordination of Humanitarian Affairs (OCHA), 54,000 loaves of bread are supplied daily to civilians living in camps in the countryside of Idlib province in northern Syria
4 permanent works in Sierra Leone
In West Africa's Sierra Leone, IHH inaugurated four distinct buildings including orphanages, universities and mosques. The newly inaugurated permanent works are vital to the country's future.
Mosque-Masjid, Orphan
17.11.2022