Water from Turkey to Yemen
IHH supplied drinking water to thousands of families with the support of our donors by distributing a thousand tanks of water to the people in Yemen where the humanitarian crisis is continuing.
IHH Humanitarian Relief Foundation, that is continuing aid operations in Yemen where the humanitarian crisis has reached life-threatening levels, is continuing to deliver the aid support from our donors to the aggrieved and needy. In this scope, IHH distributed a thousand tanks of drinking water. As a part of the distribution in the Taiz and Marib, a month supply of water was delivered to thousands of families that are experiencing great difficulty in finding water due to the domestic war and drought.
Aid consisting of a thousand tanks totaling 4 million liters of water was distributed as clean water is vitally important to prevent diseases in regions of war where there are widespread epidemics.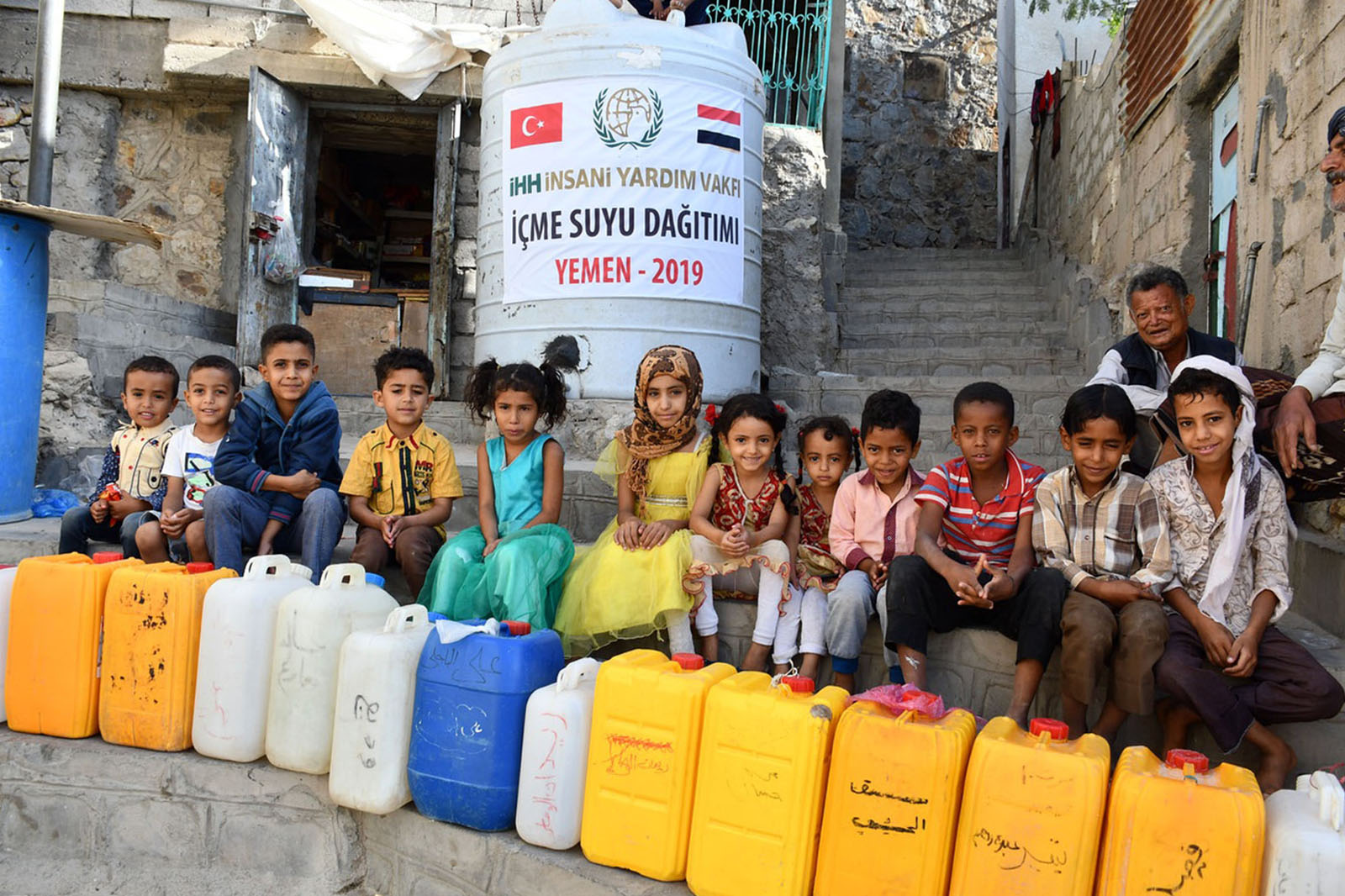 An outcry of Yemeni Families: 'Drought is on the way'
With the arrival of hot weather, the water shortage has increased. There is a request of drinking water aid from Yemeni families, particularly those living in Taiz. There is concern that if aid is not delivered immediately deaths will be inevitable due to drought.
To give aid
Donors that want to give aid to the Yemeni people who are struggling with the domestic war and drought can donate 5TL by texting YEMEN via SMS to 3072 from all network operators. Those who wish to donate higher amounts, our donors can contribute via IHH bank accounts stating PROJE KODU 10468 in the explanation section.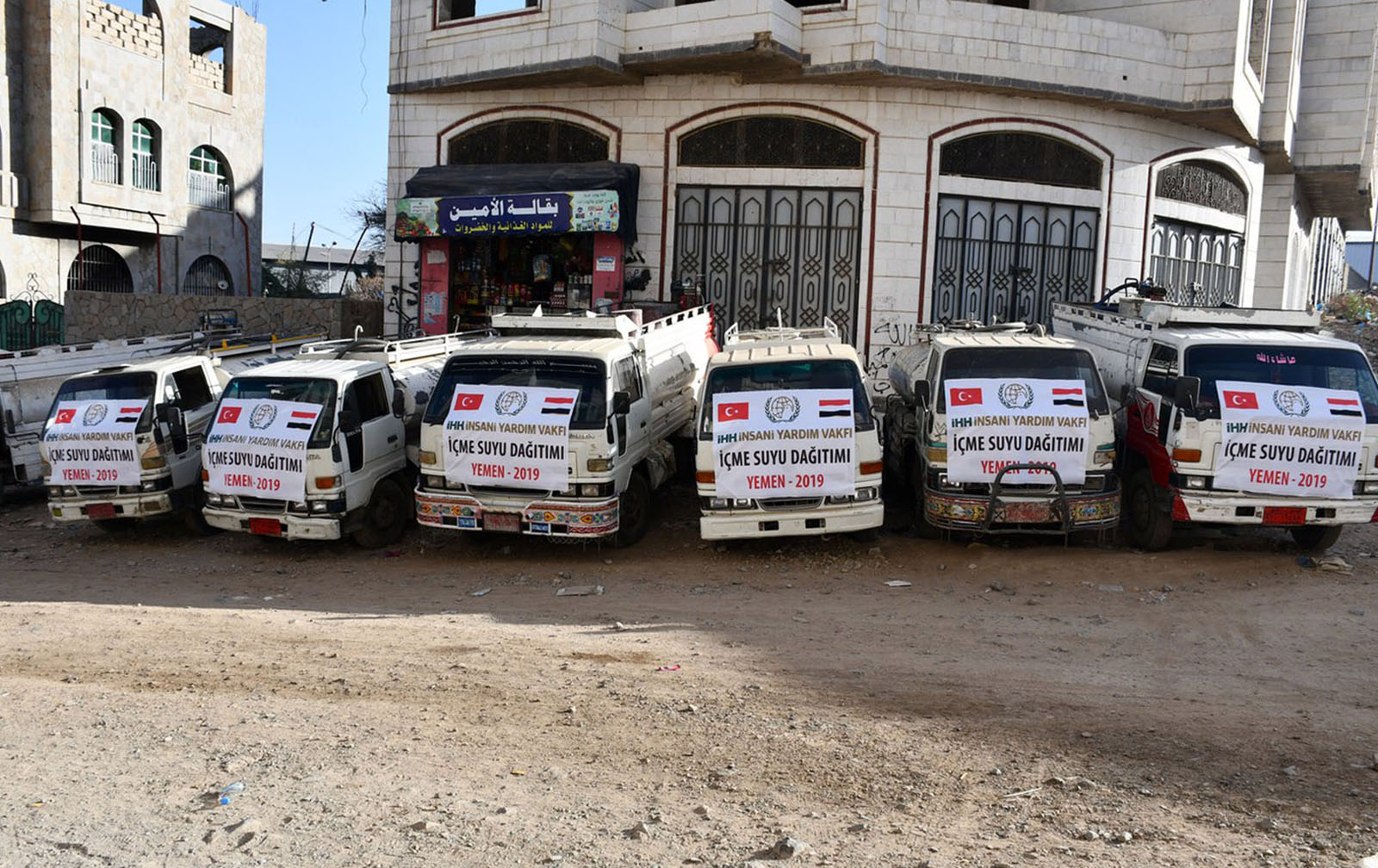 Aid to help West Darfur conflict
95.000 people were forced to migrate to other regions and 213 people lost their lives due to the conflict between tribes in Sudan's West Darfur. IHH Humanitarian Relief Foundation launched emergency aid projects for the people affected by the conflict and became Internally Displaced People.
Medical aid for Afghanistan
IHH sent 4 trucks of medical aid to Afghanistan. This medication will be distributed to hospitals in the cities of Kabul, Herat, Mazar-i-Sharif and Kandahar.