Visit from Srebrenica Mothers
The close ones of Srebrenica victims paid a visitto IHH headquarterstosee the organization's work in person.
The close ones of Srebrenica victims paid a visit to IHH headquarters to see the organization's work in person.
On the occasion of the anniversary of Srebrenica Genocide, representatives of Organization of Mothers from Srebrenica, Munira Subasic, Kada Hotiç, Zumra Sehomerovic, and Kadefa Rizvanovic paid a courtesy call to IHH.
IHH executive board member Mrs. Gülden Sönmez entertained the visitors. Munira Subasic who spoke on behalf of the Organization of Mothers from Srebrenica underlined the importance of IHH for them. "It is very important to discuss and come to an agreement about the activities we will carry out with IHH which stood beside us in our hard days. As Bosnian people we would like to extend our thanks IHH and Turkish people" she concluded.
"OUR LEGAL BATTLE GOES ON"
"It is an incredible feeling to witness how IHH works in their headquarters" commented Subasic and added:
"As the mothers from Srebrenica we are lobbying and pursuing justice in courts. We have made some progress regarding the persecution of Dutch soldiers. Our legal battle goes on. Among our friends here some have been able to reach only to the bones of their loved ones retrieved from four different mass graves sites. We do not want similar massacres to be repeated ever again."
For a better understanding of Srebrenica genocide Subasic recommended "I'm Also From Srebrenica", a book written by Bosnian author Fikret Hodziç.
Subasic also mentioned that they are hoping to see Turkish youth in Bosnia on 11th July in the 20th anniversary of Srebrenica Genocide.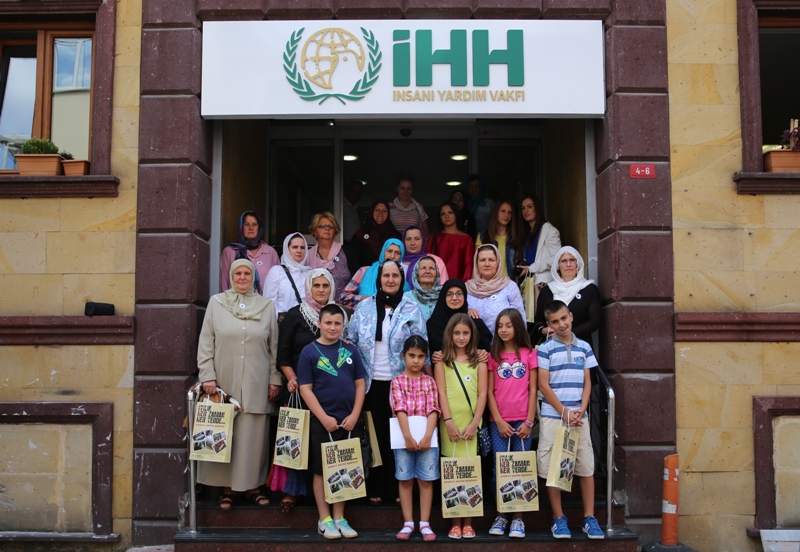 PREPARATIONS STARTED FOR THE 20th ANNIVERSARY OF SREBRENICA
Mrs. Gülden Sönmez said that as IHH they were happy to host the mothers from Srebrenica and added that "We will keep up our support to Bosnia and the mothers of Srebrenica express the sentiments of the mothers from other regions in the Muslim world."
IHH and the Organization of Mothers from Srebrenica have agreed to undertake the 20th Anniversary activities together.
At the end of the visit both parties presented each other presents and a certificate of appreciation.
Support from IHH to people of Yemen
In Yemen, where a civil conflict has been raging since 2014, relief efforts are still being made by the IHH Humanitarian Relief Foundation. Recently, IHH dispatched a team to the area to provide relief to the nation's needy.
Emergency aid to Afghanistan's earthquake victims
A least 1.000 people lost their lives and 1.500 people were injured in the 5.9 magnitude earthquake that struck the Khost province of Afghanistan. IHH Humanitarian Relief Foundation immediately launched an emergency aid campaign for the region.