We reached our goal of 100,000 cataract surgeries
As of 2017, the project launched by IHH Humanitarian Aid Foundation in Africa 10 years ago called "100 Thousand Cataract Surgeries in Africa" has been completed. The project is to become globalized with the launch to be held in Istanbul on November 25.
This Cataract Surgery Project launched by IHH humanitarian Relief Foundation with the slogan "If you can see, they should too" has been completed. In the scope of the project 100 thousand cataract operations were performed over ten years, and tens of thousands of people regained their vision with the donations and support of our volunteers.
This project was carried out in 14 countries including Sudan, Ghana, Togo, Benin, Mali, Chad, Uganda, Tanzania, Sierra Leone, Niger, Ethiopia, Mozambique and Somali. The cataract project was also a training program for doctors and healthcare personnel in the region.
IHH completed this project over ten years in collaboration with institutions such as the Turkish Ministry of Health, Turkish Cooperation and Coordination Agency (TIKA); also international institutions including the Sudan and Niger Ministries of Health and World Health Organization.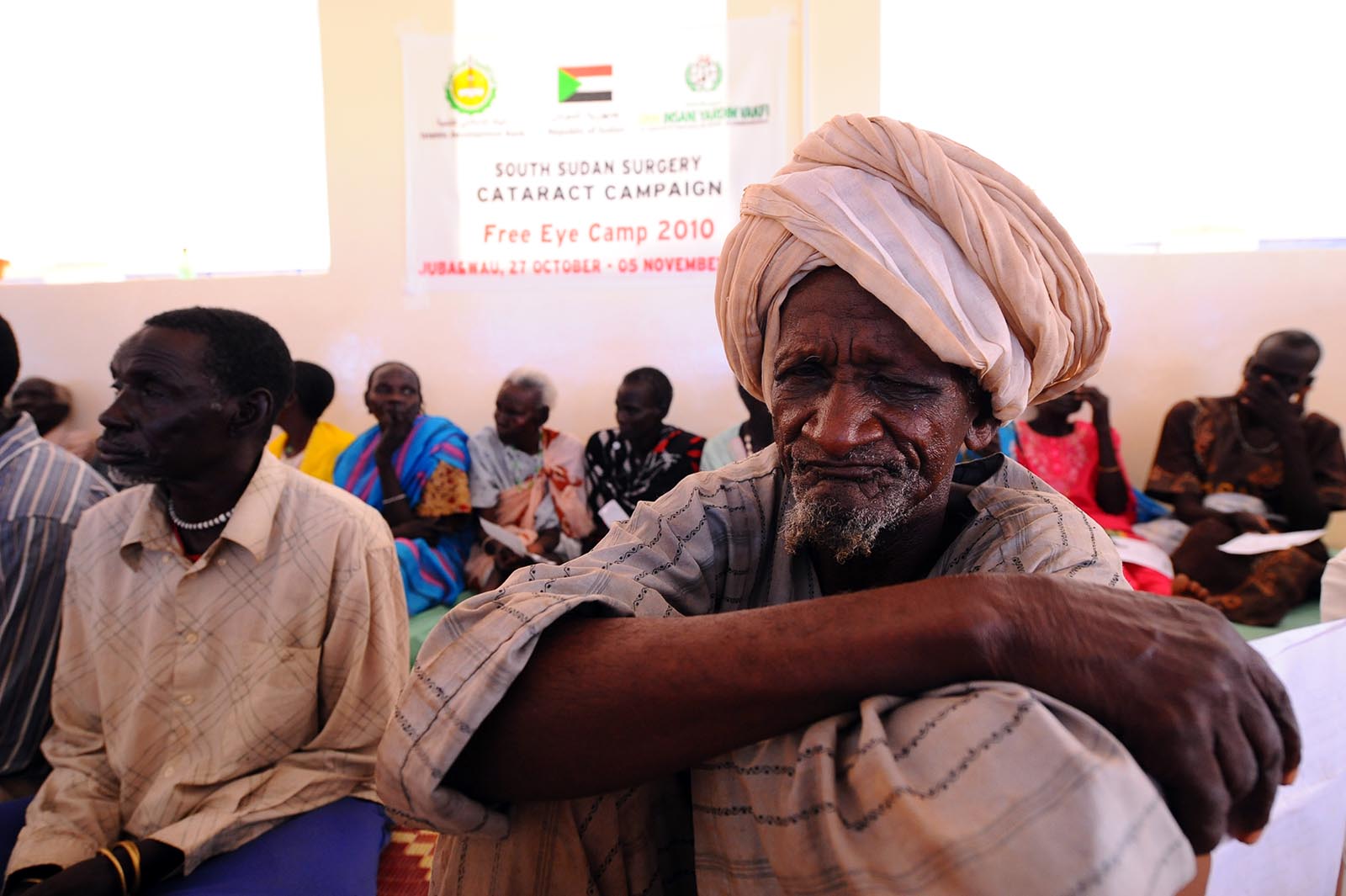 [smart|kataraktfiyat] They regained vision with
Cataract surgery, that was the means of vision for 100 thousand people forced to live deprived of their sight due to the lack of financial means and inadequate healthcare services, was carried out for 300 TL.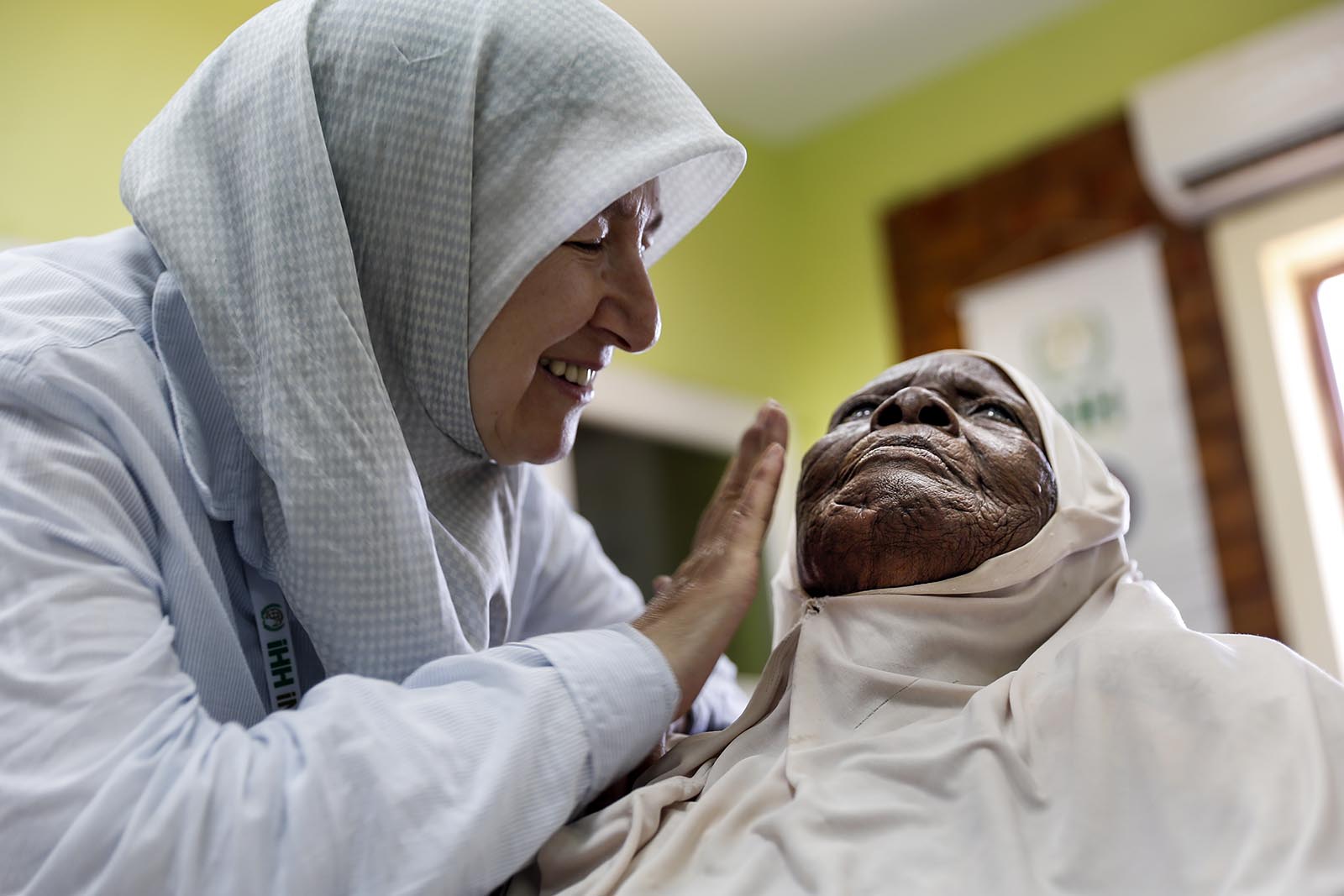 "Thanks Turkey"
Bulent Yıldırım, Chairman of IHH who explained that in addition to 100 thousand cataract operations, 750 thousand people underwent eye examinations said "We are delighted that we reached our goal. On behalf of the African people I would particularly like to thank the Turkish public who supported us on the project." The Chairman of IHH summarized details of project with the words:
"We carried out our first eye operations in Togo, Benin and Sudan in 2007. The cataract project began in the eye unit built in the Abdul Fadel Elmas Hospital by agreement between the Sudan Ministry of Health and TIKA. Following this, we contributed to thousands of Sudanese people regaining vision with the 4 operating theatres we opened in different cities, and our mobile clinics. Our project in Sudan continued until 2012. Then Sudanese doctors learnt to conduct eye surgery using latest technology supervised by 65 experienced Turkish doctors who were volunteers over a period of 5 years in the eye units we transferred over to the Sudan Ministry of health with all the equipment. These doctors continue to serve in various hospitals in Sudan.''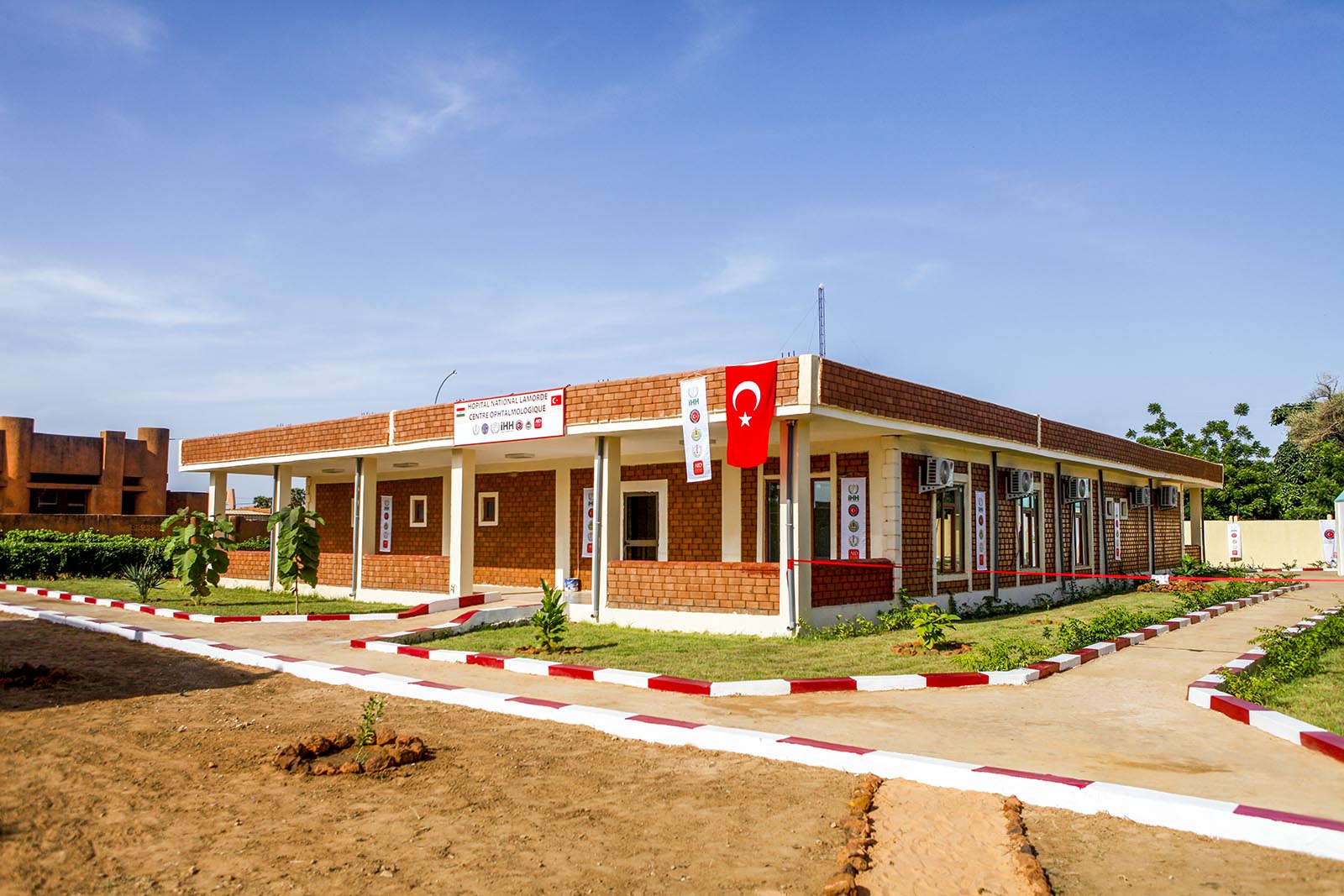 "We opened an Eye Hospital in Niger"
In 2014, we took the project a step further and with the support of the Turkish and Niger Ministries of Health and the Islamic Development Bank we opened an eye hospital in Niger. 4 Nigerian eye doctors were trained by 20 Turkish voluntary doctors in this hospital we launched in the capital Niamey. Basically, as in the old saying we not only fished, but we also taught African doctors how to fish too.
With this new launch, we are expanding the project beyond the African borders. At this launch we plan to show our determination to reach the cataract sufferers all over the world, and explain the past and the future of our cataract project."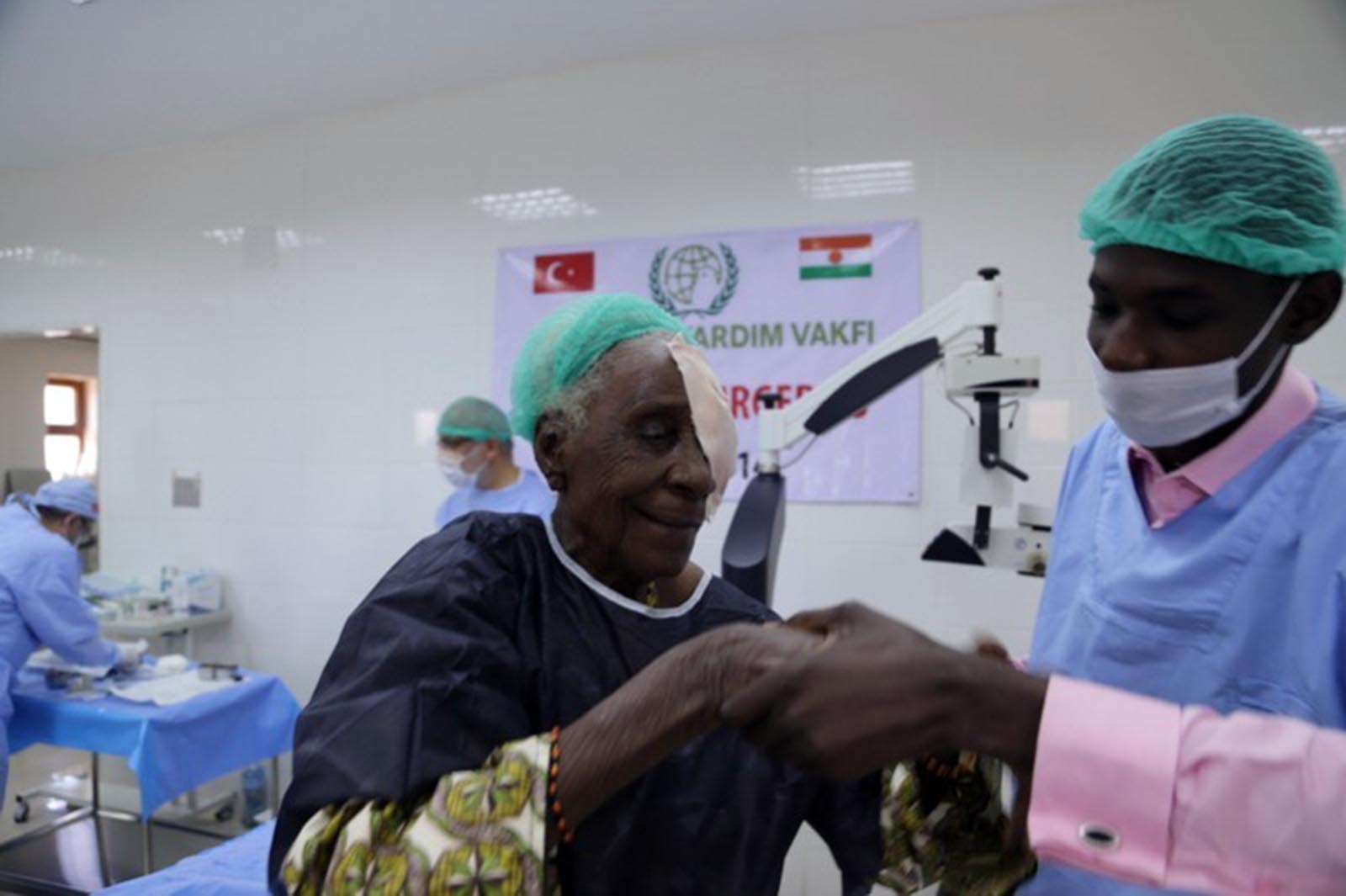 The Cataract Launching Program
Date: November 25 2017
Time: 10:00
Address: Doubletree by Hilton Hotel Istanbul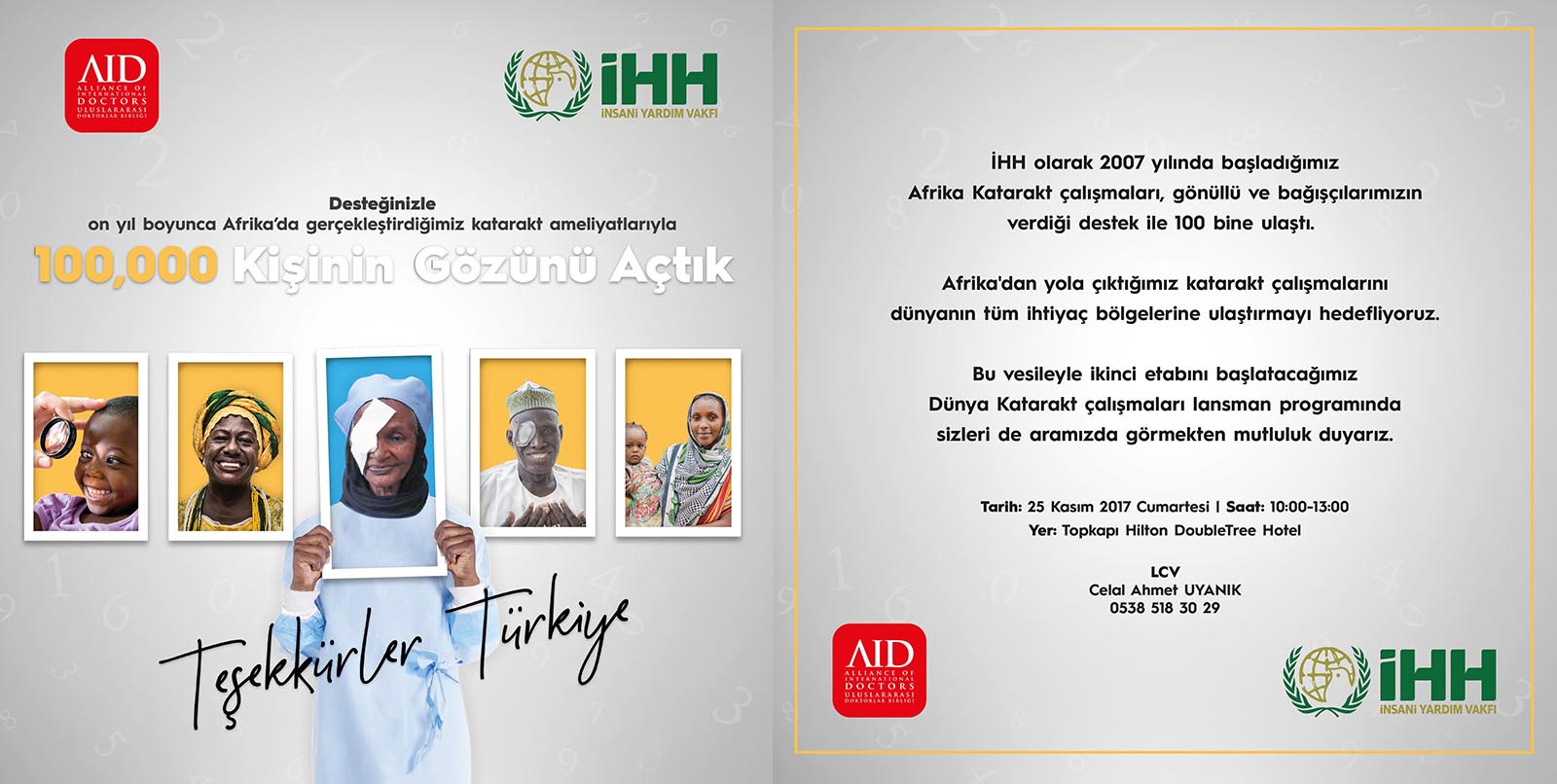 Flour distribution to 38 thousand 601 families in Somalia
IHH Humanitarian Relief Foundation has been carrying its aid efforts in Somalia, and our effort intensified following the severe drought that has hit the country since 2020, causing millions facing difficulties in accessing clean water and food.
Mobile soup kitchen from Turkey to Ukraine
The mobile soup kitchen dispatched by the IHH Humanitarian Relief Foundation to Ukraine, which is under Russian bombardment, departed from Istanbul. The soup kitchen was intended to provide food to 30,000 people each day. In addition, three truckloads of humanitarian supplies provided to Ukraine by the IHH in recent weeks have been delivered to war victims.