What method we use for slaughtering and distributing your Qurbani animals and shares?
IHH Humanitarian Relief Foundation will this year slaughterQurbani animals in 114 different countries and regions. Those who would like to donate a Qurbani animal will be able to do so via delegation to IHH in return for TL400 (around $200) and they will have their Qurbani animals be slaughtered in the region they want.
[videoGaleri-380]
Your Qurbani donations reach out to people in need
Donations made for Qurbani animals to IHH will be taken to the countries in need again this year in line with the wishes of the donators. The Qurbani animals which will be purchased by IHH officials in designated regions and countries in line with the Islamic criteria will be slaughtered according to Islamic rituals following the Eid prayers on Eid al-Adha.
Donators given a feedback

While the fresh meat of the slaughtered animals will be delivered to the people in need, IHH will inform the donators about the sacrificial slaughtering of their Udhiyah/Qurbani. Reports to be prepared by the IHH teams about the regions they visited will be used to prepare long-term projects for these regions following Eid al-Adha.
How can you send your Qurbani donations?

Charitable people who wish to send their Qurbani donations to needy people in distant regions or countries can transfer the donation amount to the bank accounts of the IHH by credit card or postal check, make an online donation, donate via telephone (+90 212 631 21 21 or by hand at the foundation headquarters.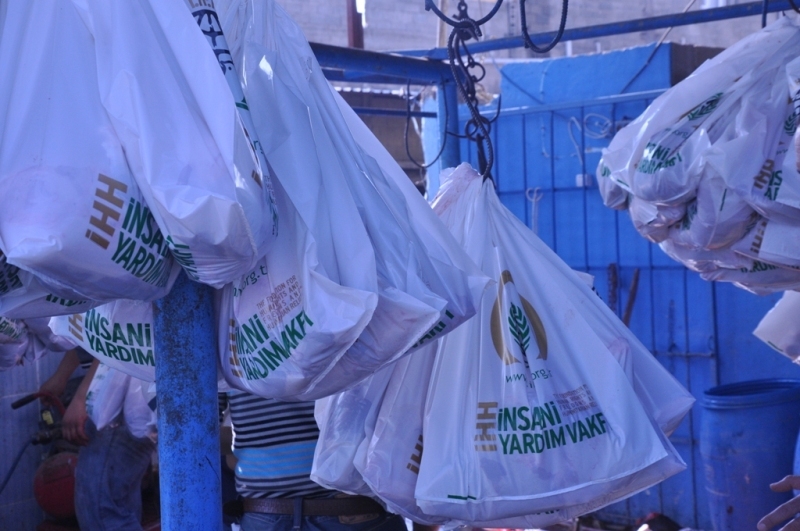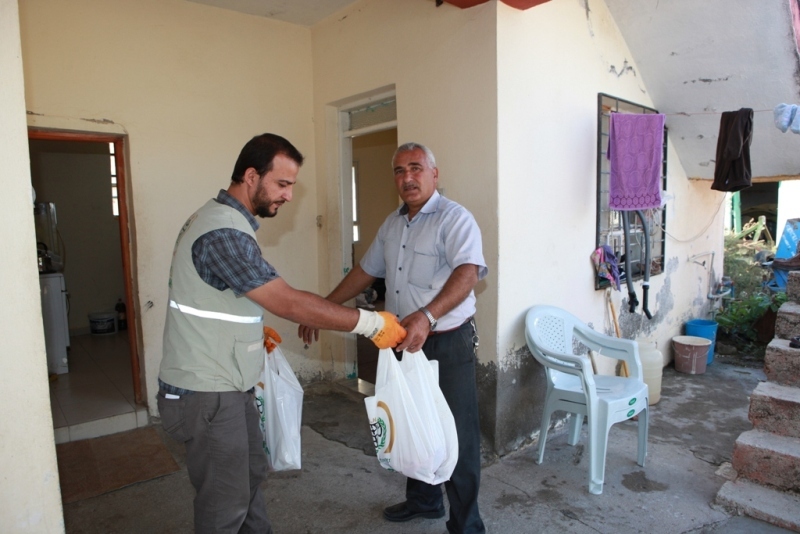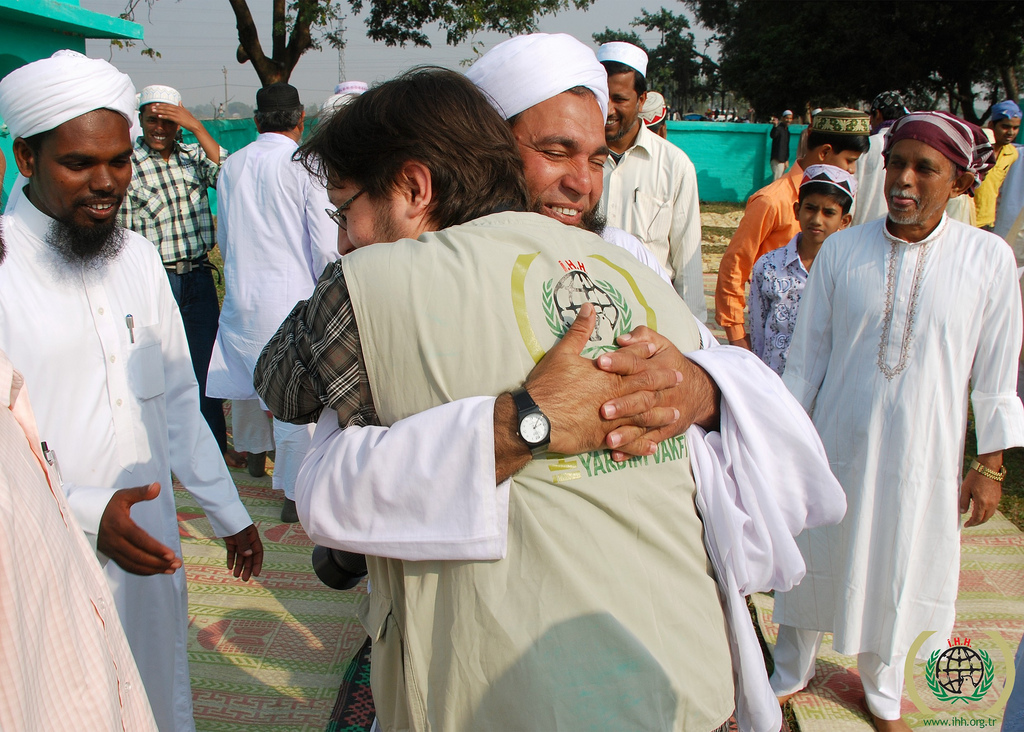 Flour distribution to 38 thousand 601 families in Somalia
IHH Humanitarian Relief Foundation has been carrying its aid efforts in Somalia, and our effort intensified following the severe drought that has hit the country since 2020, causing millions facing difficulties in accessing clean water and food.
Mobile soup kitchen from Turkey to Ukraine
The mobile soup kitchen dispatched by the IHH Humanitarian Relief Foundation to Ukraine, which is under Russian bombardment, departed from Istanbul. The soup kitchen was intended to provide food to 30,000 people each day. In addition, three truckloads of humanitarian supplies provided to Ukraine by the IHH in recent weeks have been delivered to war victims.
IHH helped 700,000 Syrians in 2022.
In 2022, IHH Humanitarian Relief Foundation delivered 2,043 truckloads of humanitarian relief supply to war-affected Syrian residents living in the country's IDP camps and settlements in various locations.