Winter aid for Syrian families
IHH delivered tents and various aid supplies to families in north Syria to ease their suffering due to the severe snowfall that hit the region.
Many tents were destroyed and others flooded due to the severe snow and rainfall that struck regions including Idlib, Afrin and Azaz. IHH Humanitarian Relief Foundation delivered aid items such as tents, blankets, stoves, fuel, food packets, bread, boots, winter clothing and sponge mattresses to families whose tents were damaged.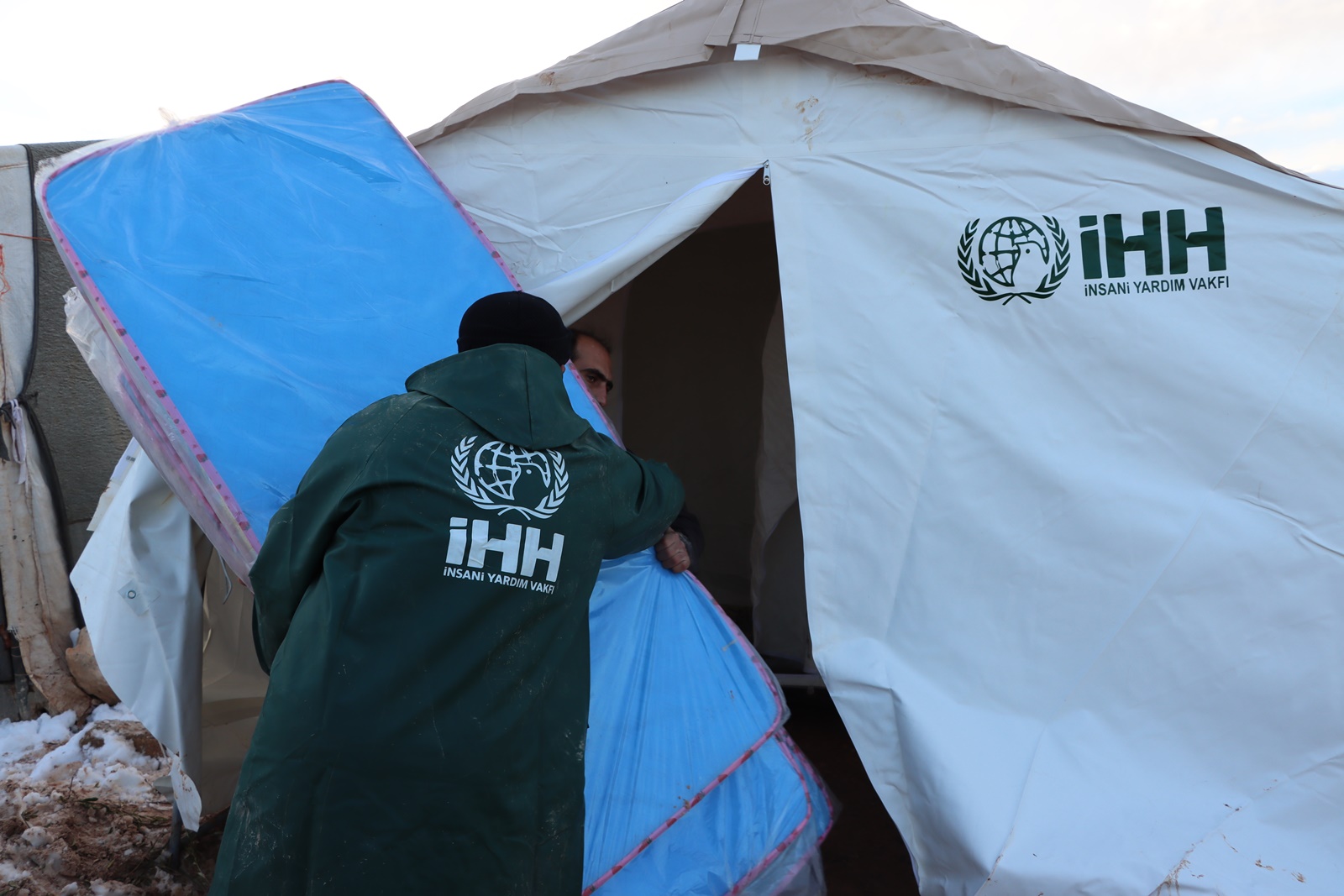 "We reached out to more than 1.200 families"
In a written statement, IHH Syrian Operation Media Representative Selim Tosun said they had provided aid to families whose tents were damaged in the severe snow and rainfall. "Initially, we set up the tents from our stores for families that had nowhere to stay. Immediately after, we purchased new tents and continue to deliver them to families in need. For many days, our teams delivered aid items including stoves and fuel, food packets, sponge mattresses, winter clothing, blankets, boots and bread to those in need. More than 1.200 families benefited from our recent aid efforts."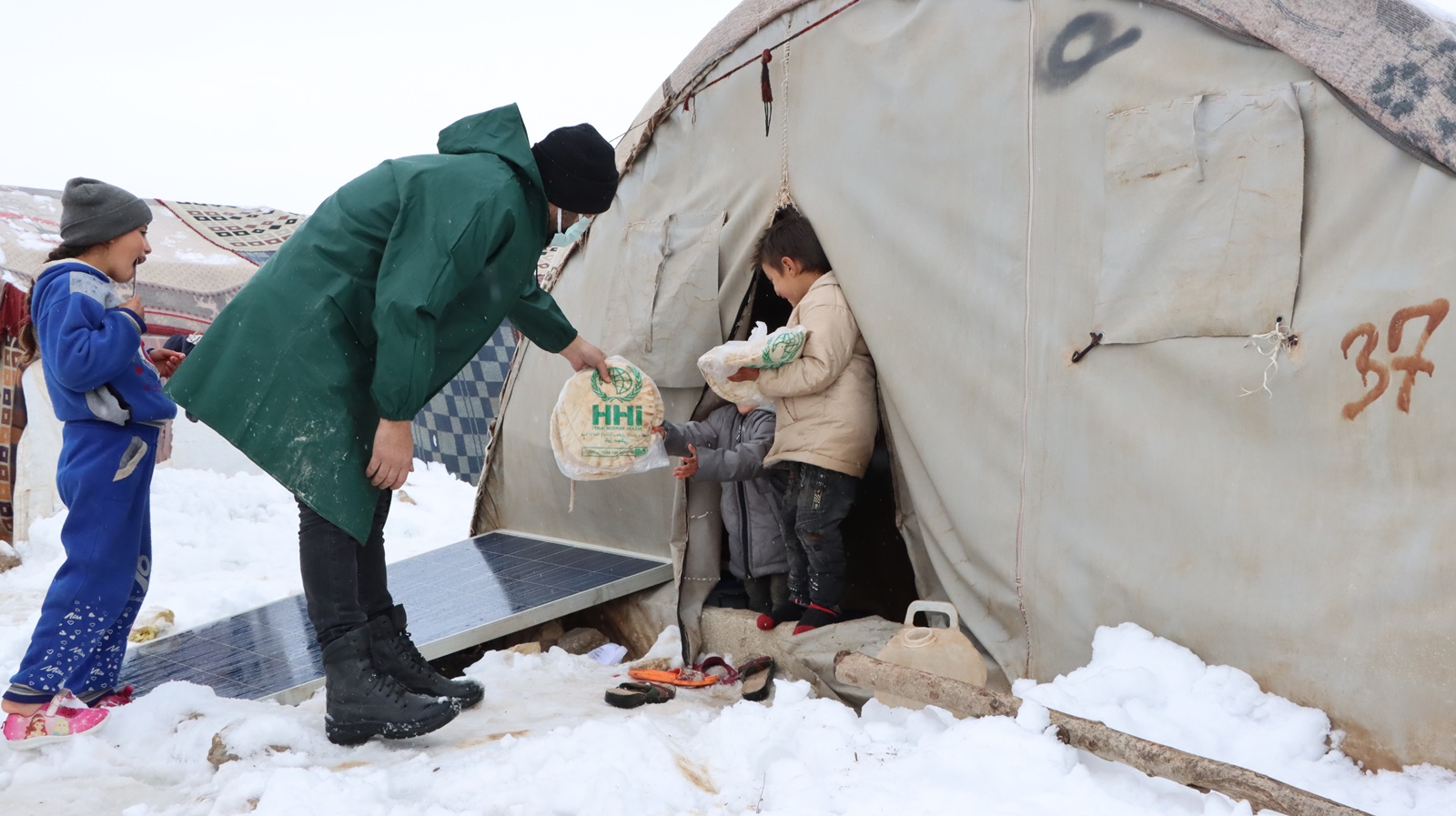 "Our aid efforts continue"
Tosun, who pointed out that this campaign has been launched all over Turkey, said,"Since the snow began to fall, a campaign of kindness was launched generally over Turkey. In IHH, we are continuing our winter campaign with the slogan 'Winter is Coming, Don't Leave Them Alone'. The kindness of our donors is a ray of hope for the families here. We will be continuing our aid operations with our teams in the region."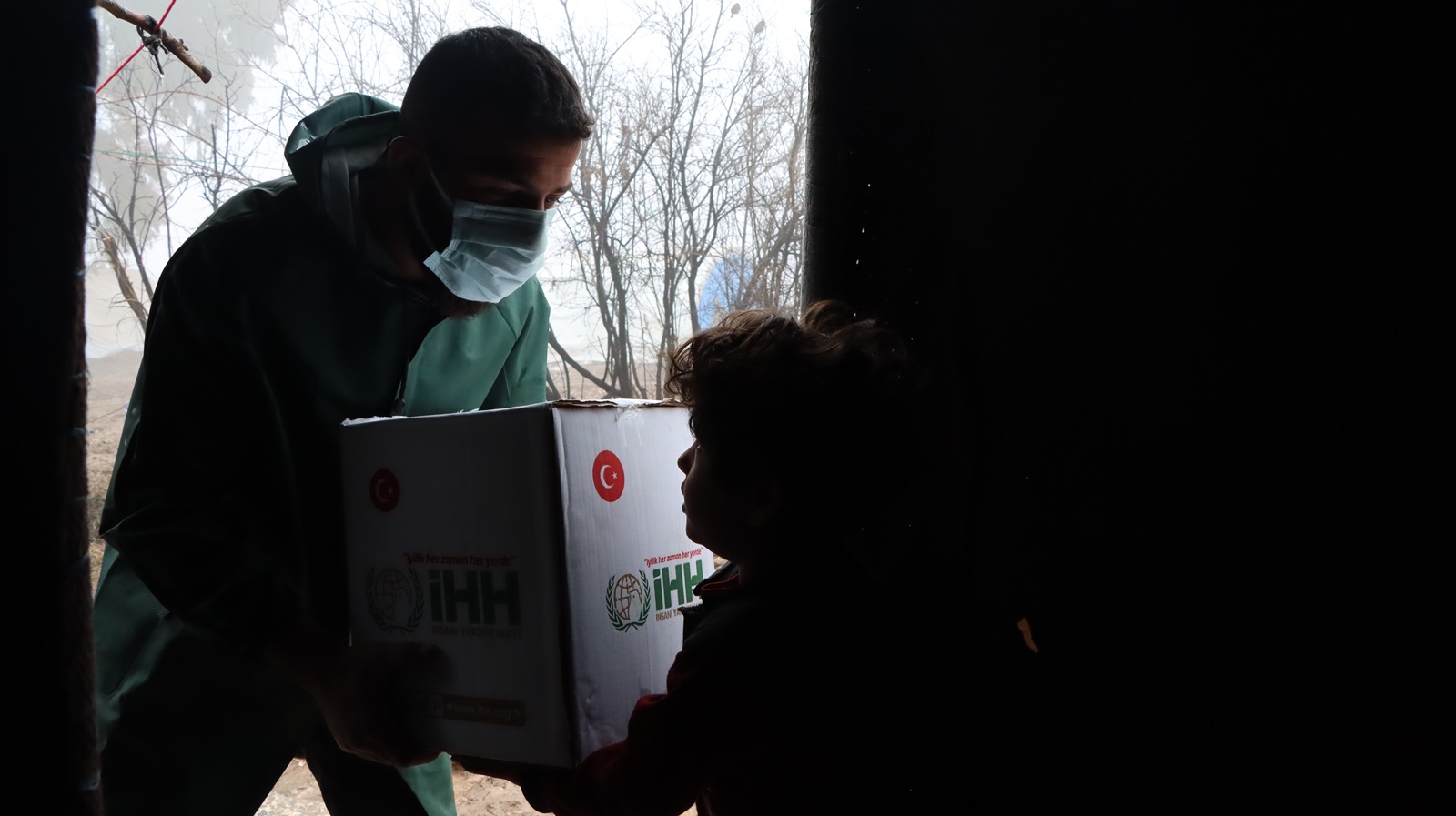 To give support
To contribute to IHH's "Winter is Coming, Don't Leave Them Alone" campaign, our donors can donate 10 TL by sending an SMS texting 'WINTER' to 3072. Donors can also donate online via our website ihh.org.tr, our bank account numbers, or send their donations via IHH representatives and humanitarian aid organizations in their area.
Support from IHH to people of Yemen
In Yemen, where a civil conflict has been raging since 2014, relief efforts are still being made by the IHH Humanitarian Relief Foundation. Recently, IHH dispatched a team to the area to provide relief to the nation's needy.
Emergency aid to Afghanistan's earthquake victims
A least 1.000 people lost their lives and 1.500 people were injured in the 5.9 magnitude earthquake that struck the Khost province of Afghanistan. IHH Humanitarian Relief Foundation immediately launched an emergency aid campaign for the region.