Winter is coming; Syria needs help
Assad regime's slaughter that started in 2011 in Syria has been going on over the past 4 years.
Assad regime's slaughter that started in 2011 in Syria has been going on over the past 4 years.
Ten million people need emergency humanitarian aid in the country which boosted a population of twenty million people before the civil war broke out. In the meantime six and a half million people had to flee their homes out of which three million had to resort migrating to neighbouring countries.
Three quarters of Syrians who had to flee abroad are women and children. Over one million children are trying to survive away from their homes and their countries.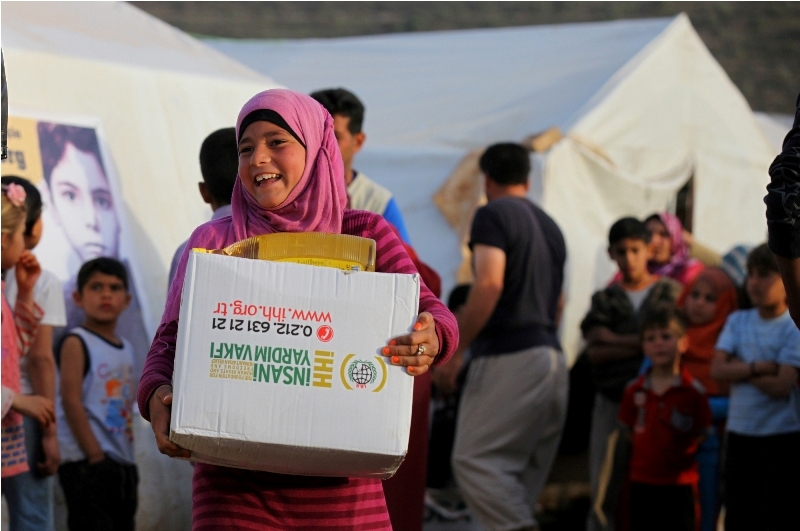 The hardship is getting bigger as the cold weather hits Syria. War and poverty-stricken Syrian people have to struggle with the cold of winter months.
EMERGENCY AID
Therefore immediate steps should be taken in order to improve the conditions of Syrian refugees. While the number of refugees quickly gets bigger day by day delivery of food and other basic needs fails in the inadequate camps. The most needed basic food items are "flour", "sugar", "rice", "bulghur", "oil".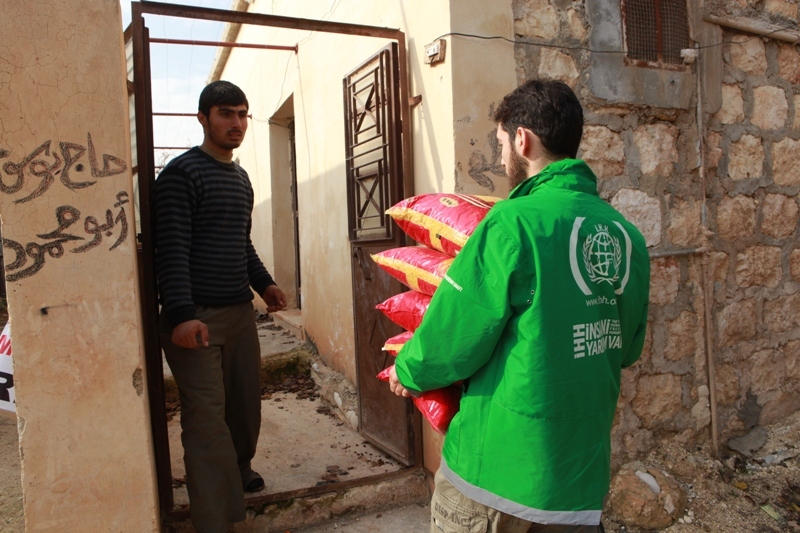 Children and elderly get affected by the cold weather most. As the winter is coming it is just a matter of time before epidemics start in plastic tents where the refugees are living. Food, blankets, children coats and boats should be urgently delivered. These are most urgently needed: "Tent", "Blanket", "Heater", "Women Underwear", "Kid Underwear", "Thermal Underwear for Children", "Thermal Underwear for Women", "Coat", "Jacket", "Boat", "Hat", "Cap", "Glove", and "Sock".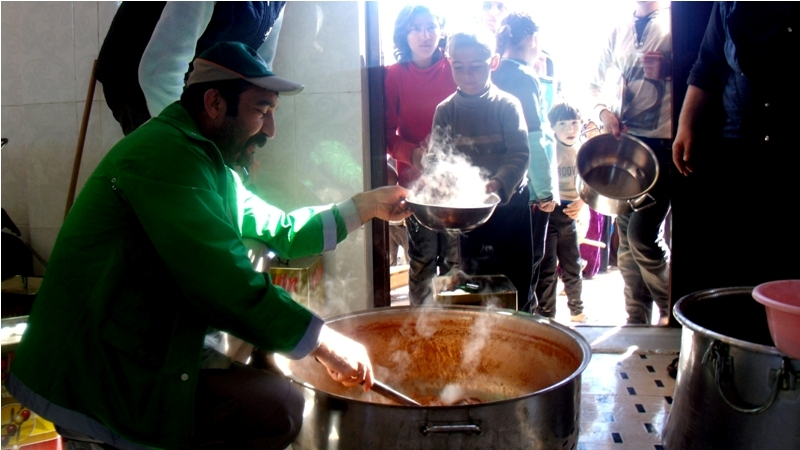 IHH that has been delivering aid in many fields to Syria since the events broke out are calling out to all sensitive people to lend a helping hand to Syrians who are trying to survive in difficult weather conditions of the coming winter.

Aid for flood-affected families in Sudan
Sudan's last week's flood is still impacting the country. The floods, which claimed 99 lives and wounded 94 others also destroyed houses, workplaces, and acres of farmland. After the floods, IHH Humanitarian Relief Foundation launches its relief efforts for the victims there.
IHH Takes Action for Pakistan
The flood occurred the day before due to heavy rains in Pakistan. The flood resulted in the deaths of 1061 people and injured 1575 others. Right after the flood, the IHH Humanitarian Relief Foundation launched an emergency relief effort for the country.
IHH delivers aid to Gaza
In the attacks carried out by the occupying Israel against Gaza, 44 people, including 14 children, were martyred and 360 people were injured. The IHH Humanitarian Relief Foundation, which took action immediately in the aftermath of the attacks, launched emergency relief efforts for the people of Gaza.