Aid Trucks Departed for Idlib
IHH launched an emergency aid campaign for the region following the recent attacks on Idlib. This campaign was launched by sending 20 trucks carrying humanitarian aid to Syria from Kazlıçeşme Square.
As a result of the attacks launched by the regime forces and Russia, the lives of more than 3 million civilians in Idlib are at risk. Since the crisis in the region began, IHH Humanitarian Relief Foundation has continued to provide support to Syrians. With the slogan "3 Million Waiting for Aid in Idlib", IHH awaits support from donators.
In Syria, the intervention of international forces that began with reform demands and later turned into an arena of a global feud, the loss of human lives is increasing. In the war where 500 thousand people have lost their lives so far, 2 million people have been disabled and 5 million were forced to leave their homes. A majority of the refugee families, who are having great difficulty in supplying their daily food needs, are in desperate need of basic necessities including hygiene supplies, food, flour and tents.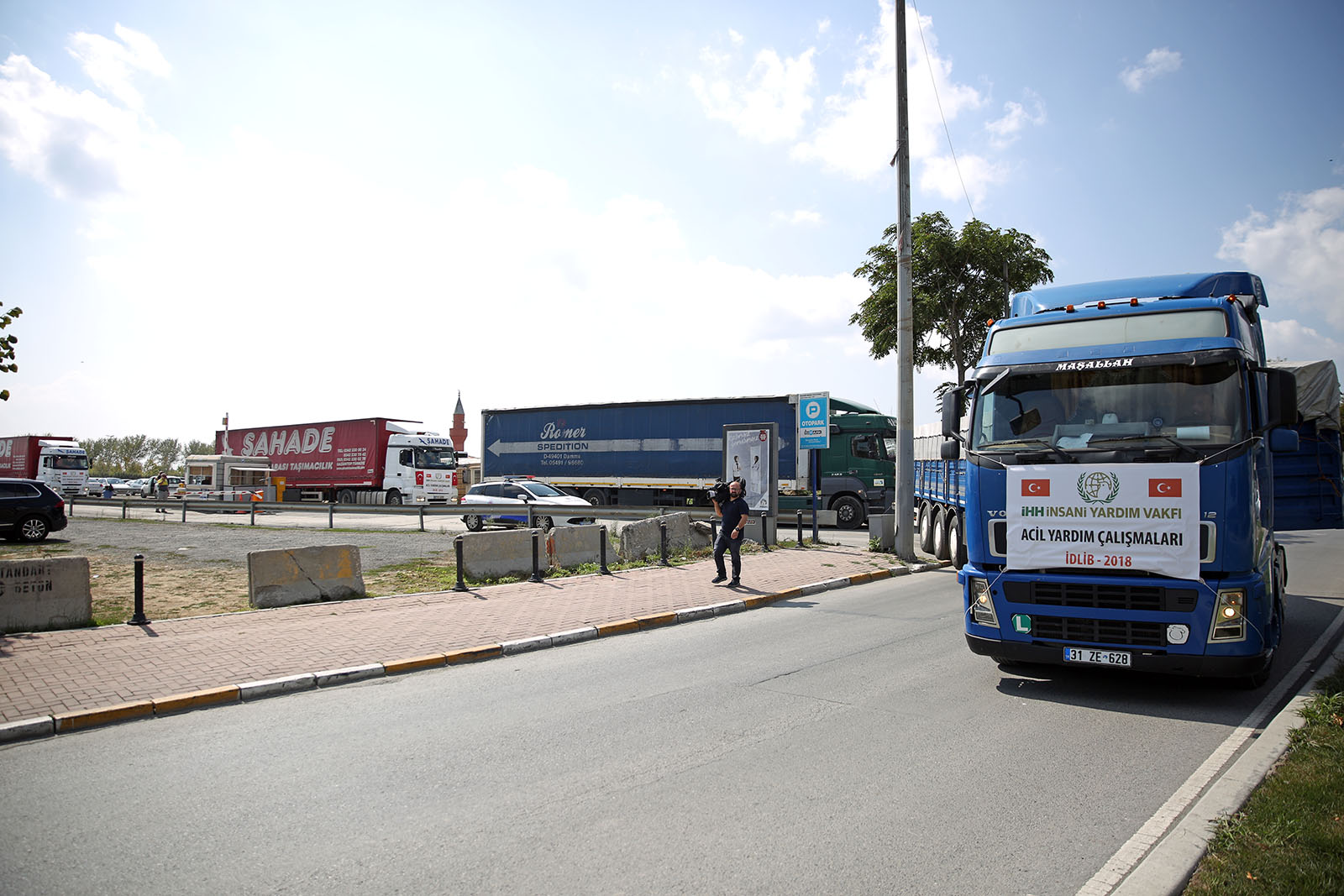 A press briefing was held at Istanbul's Kazlıçeşme Meeting Area to raise public awareness to this tragedy in Idlib, and send the humanitarian aid trucks to Syria. As a part of this campaign, IHH initially sent 20 trucks to the region.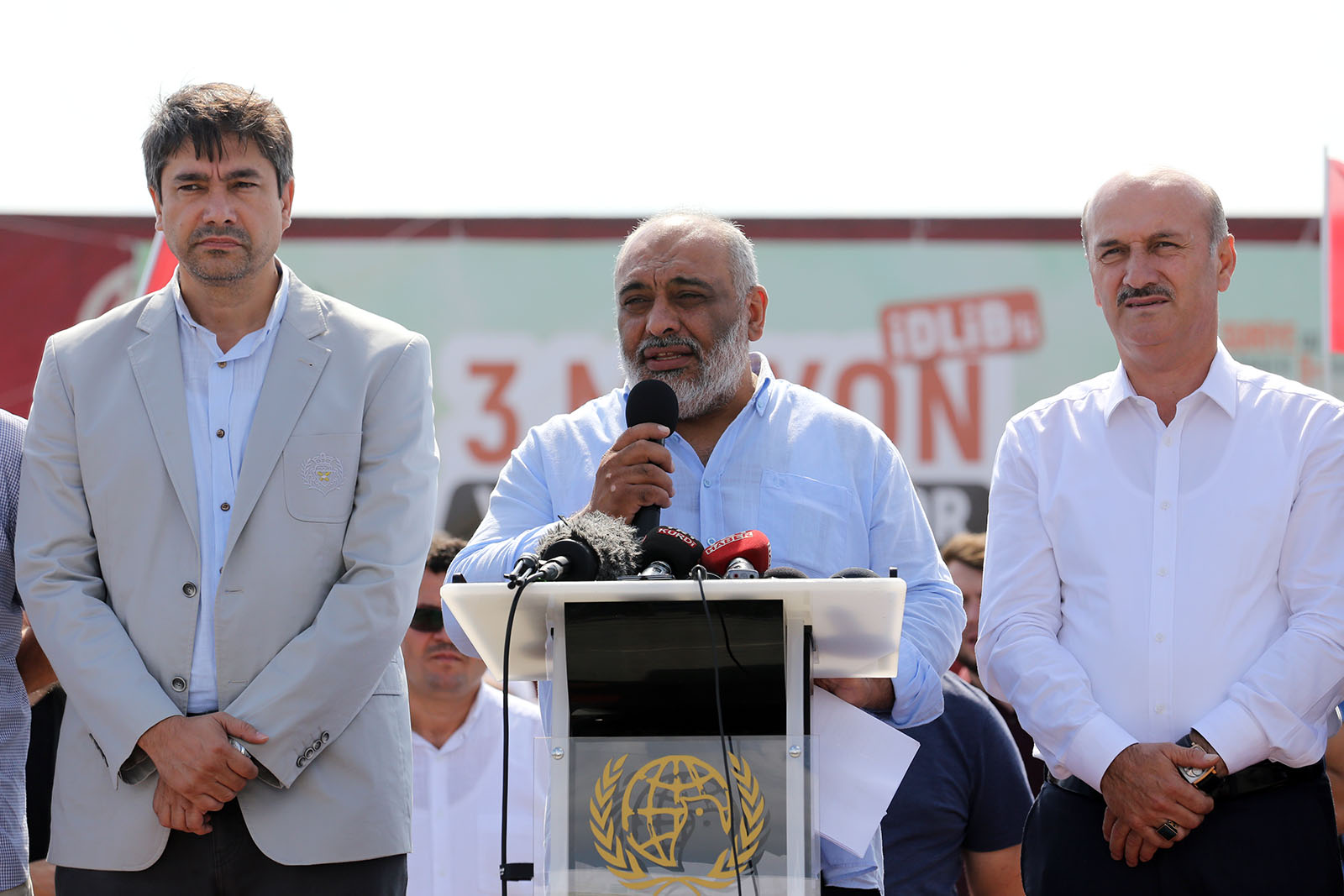 "We are with the aggrieved"
Explaining that the aim is to send at least a thousand trucks of aid to the region to reduce the human tragedy in Idlib to some extent, IHH Chairman Bulent Yıldırım said "These efforts are materializing in every province of Turkey. Bulent Yıldırım's statement was as follows:
"We have been involved in war zones for 30 years. Unfortunately, every war has a negative impact on humanity. However, in this war we see that international law has been totally pushed aside. Unfortunately it is not only Assad's soldiers fighting there at the present. While the powers that control the entire world are killing children, murdering women they talk about their great plans. As these states wander around the labyrinth of diplomacy, children's arms are being severed. We are with the aggrieved. There is immorality to the extent that they are dropping barrel bombs. They are targeting civil defense teams with these bombs. Russia is also bombing these areas. On top of this, the civil defense teams are targeted when they are trying to rescue children or clearing debris to reach victims. When this does not satisfy them, they resort to bombing hospitals. In the most recent attack on a hospital two doctors were martyred. It has come to the point where they do not want any civil defense teams, hospitals or aid organizations to remain in the region.
One by one, the de-escalation zones which are a trap are being lost. More than 3 million people have become refugees in Idlib. Two thirds of these people are dependent on foreign aid to survive. If the attacks materialize, and this is what appears to be happening at the moment, what they are actually saying is it is not important if 10-20 people die every day. This is exactly what Israel did in Palestine. If these attacks continue there will be a new refugee wave of between 700 thousand and 1 million refugees. Naturally, this is not only Turkey's problem, but it is also Europe's problem. If Europe makes no attempt to prevent this, then as a social movement we will make every effort for these people to go to Europe."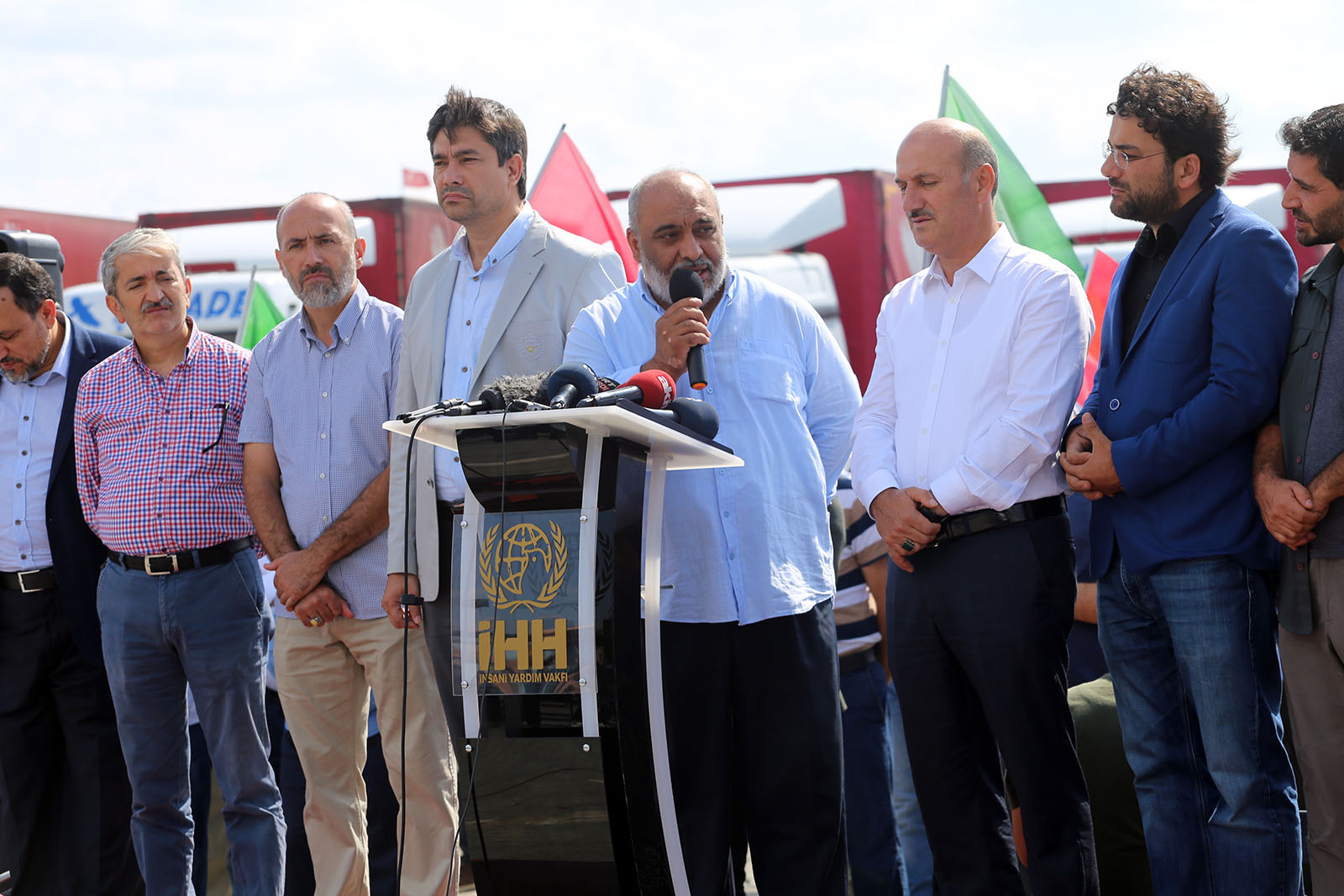 "I am appealing to aid organizations"
Yıldırım, who declared that while 29 civilians had been killed and 58 injured in Idlib in the last 9 days, added that more than 3 thousand civilians had fled to the north because of these attacks. When reminding us that some of the people were staying with their families in Idlib, he also said some were erecting their own tents in suitable locations. Yıldırım continued:
"I am appealing to aid organizations. Please mobilize all your forces to meet the needs of our brothers and sisters. No bread is being produced in the bakeries at the present. The people are hungry. Due to the difficulties in the region, aid was already unable to reach a majority of the people. With this new wave of refugees, there will be an increase in basic needs. As IHH, we publicized the items of aid needed. We are making every effort to supply these needs in the region with our 10 coordination centers. But this is not something Turkey can accomplish alone. I am appealing in particular to the Arab geography to take action.
I would like to take this opportunity to say that history will haunt leaders who remain silent while this massacre is continuing because they are concerned for their positions. The curse of these Syrian children will certainly lead to many of these cruel leaders losing their positions. No leader in history was able to maintain his leadership with cruelty. Those who are murdering the people in Syria at the present are enforcing the persecution of the martyring of Hz Hasan and Husain and the like. We are always with the aggrieved."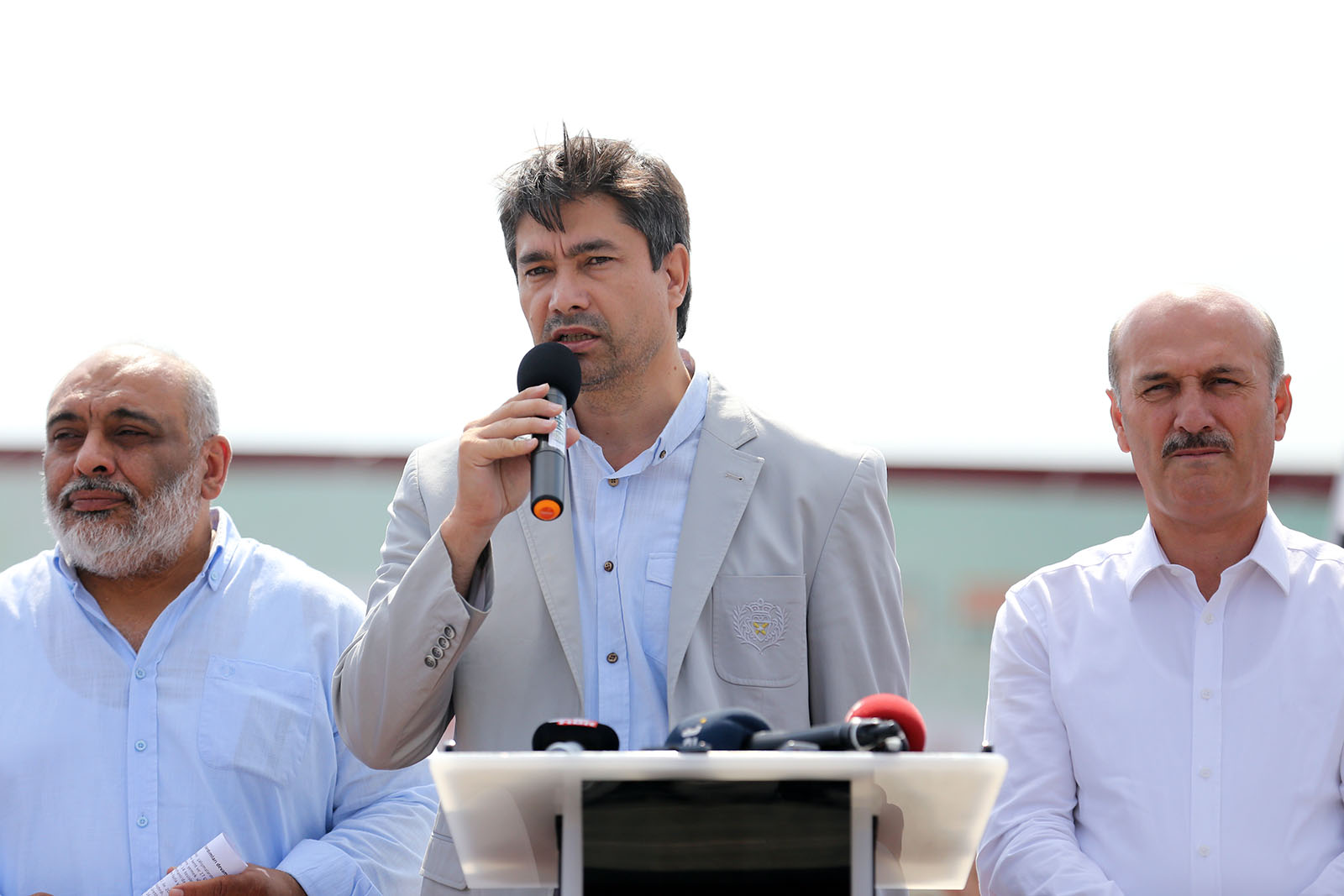 "We will never become accustomed to persecution"
After Yıldırım, Levent Uslu spoke on behalf of Memur-Sen (Confederation of Civil Servants Trade Union). Uslu issued the following statement, "As the Memur-Sen Confederation, as always we support the efforts carried out for the sake of Allah. May Allah be pleased with our brothers and sisters who support the aggrieved! These efforts must develop assiduously. Sometimes people become accustomed to persecution, and we will never accept this. With the help of Allah, we will continue to deliver water to our brothers and sisters in Karbala."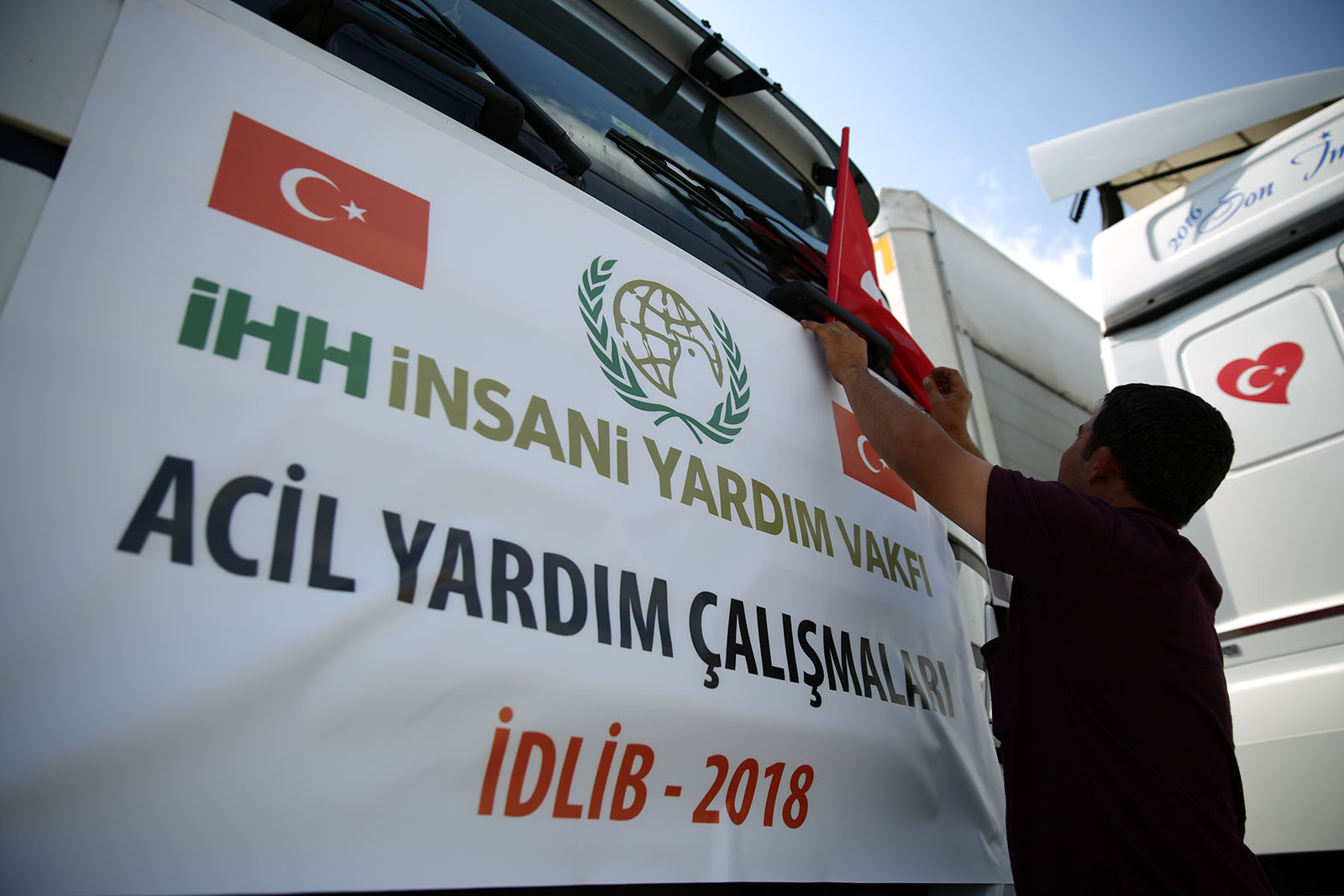 After the speeches the trucks departed for Syria.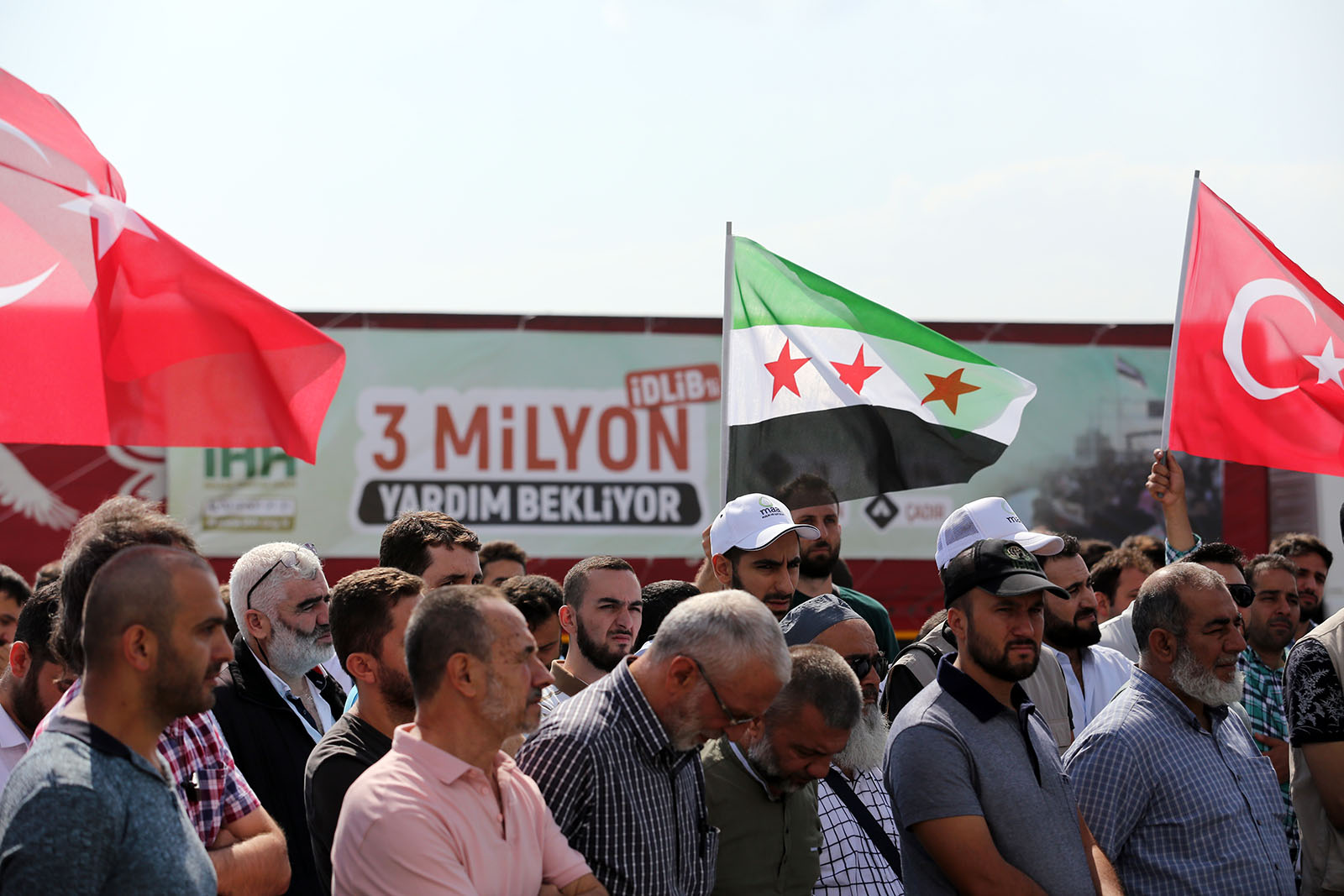 Drought affects 36.1 million people in East Africa
There are currently 36.1 million people in Somalia, Ethiopia, and Kenya who are suffering from the effects of the protracted drought. Drought has created severe obstacles to the availability of food and water in three different nations.
Aid for flood-affected families in Sudan
Sudan's last week's flood is still impacting the country. The floods, which claimed 99 lives and wounded 94 others also destroyed houses, workplaces, and acres of farmland. After the floods, IHH Humanitarian Relief Foundation launches its relief efforts for the victims there.
IHH Takes Action for Pakistan
The flood occurred the day before due to heavy rains in Pakistan. The flood resulted in the deaths of 1061 people and injured 1575 others. Right after the flood, the IHH Humanitarian Relief Foundation launched an emergency relief effort for the country.