You have taken your share of goodness
IHH Humanitarian Relief Foundation, with its 27 years of experience, distributed 51, 477 Qurban shares this eid to more than 2 million in need in 93 different countries and regions.
IHH Humanitarian Relief Foundation carried out its Qurban activities this year with the slogan "Take Your Share of Goodness" in the 93 regions and countries including Turkey. IHH, which began its first Qurban organization in 1993 in Turkey with the efforts of a group of volunteers and has continued this project for 27 years, is visiting more countries each year and delivering aid to millions of people as a part of the Qurban organization. Donators had their Qurbani animals sacrificed via our foundation wherever they want in the specified countries for the Qurban project.
As part of the Qurban activities, IHH reached 228 cities by covering 333 thousand 800 km distance. With the support of donators, our foundation also delivered 51 thousand 447 Qurban shares to more than 2 million 57 thousand people in need in this Eid al-Adha.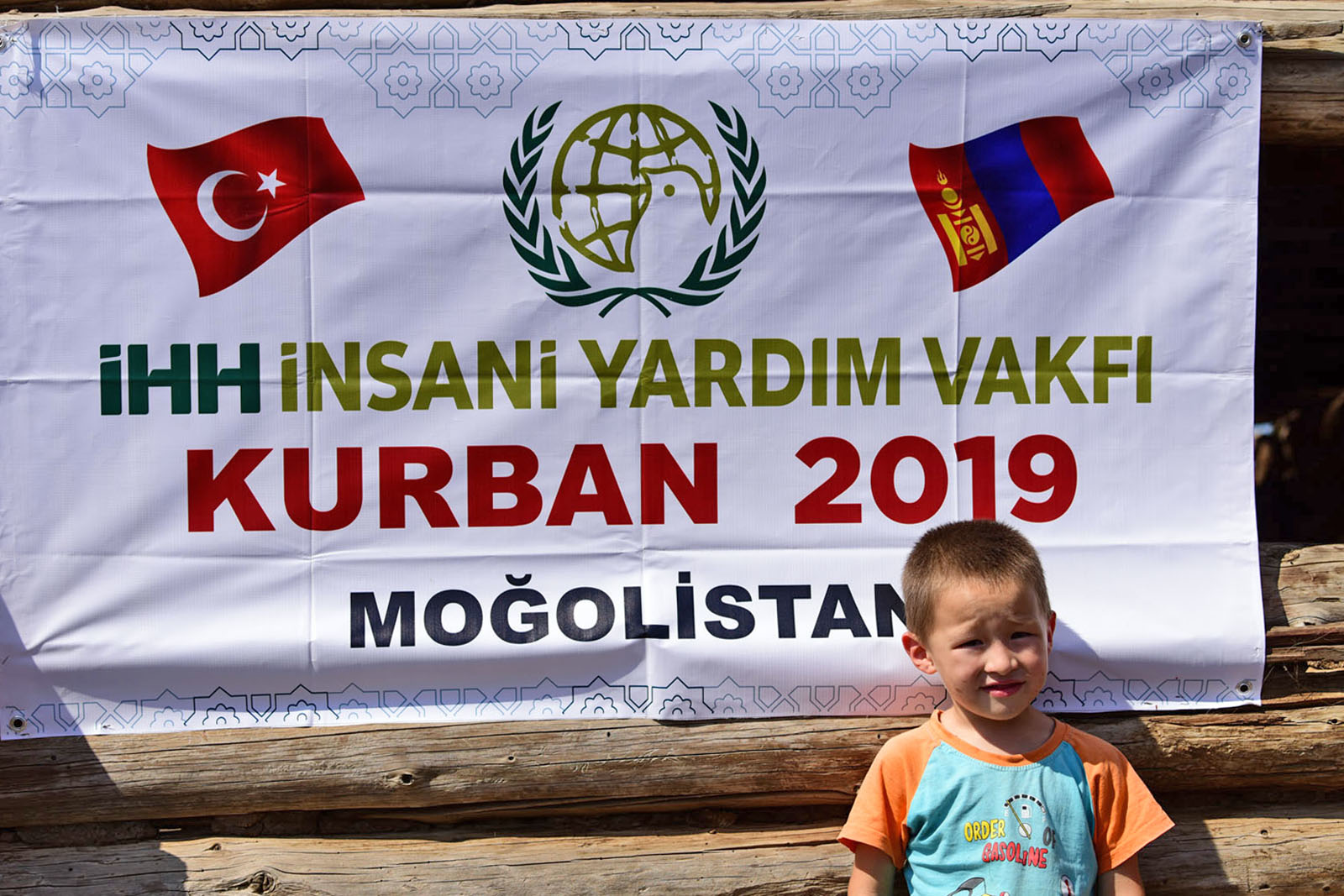 What did we do?
IHH Humanitarian Relief Foundation delivered 51, 477 Qurban shares to more than 2 million needy people in 93 different countries and regions as part of the 2019 Qurban activities. This year, as the past, IHH teams helped our brothers waiting for them not only distributed the Qurban meats but also provided support with various projects aimed at improving their living conditions. The foundations were laid for many projects including mosques and masjids, water wells, education centers, vocational courses, and orphanages during these visits on Eid al-Adha.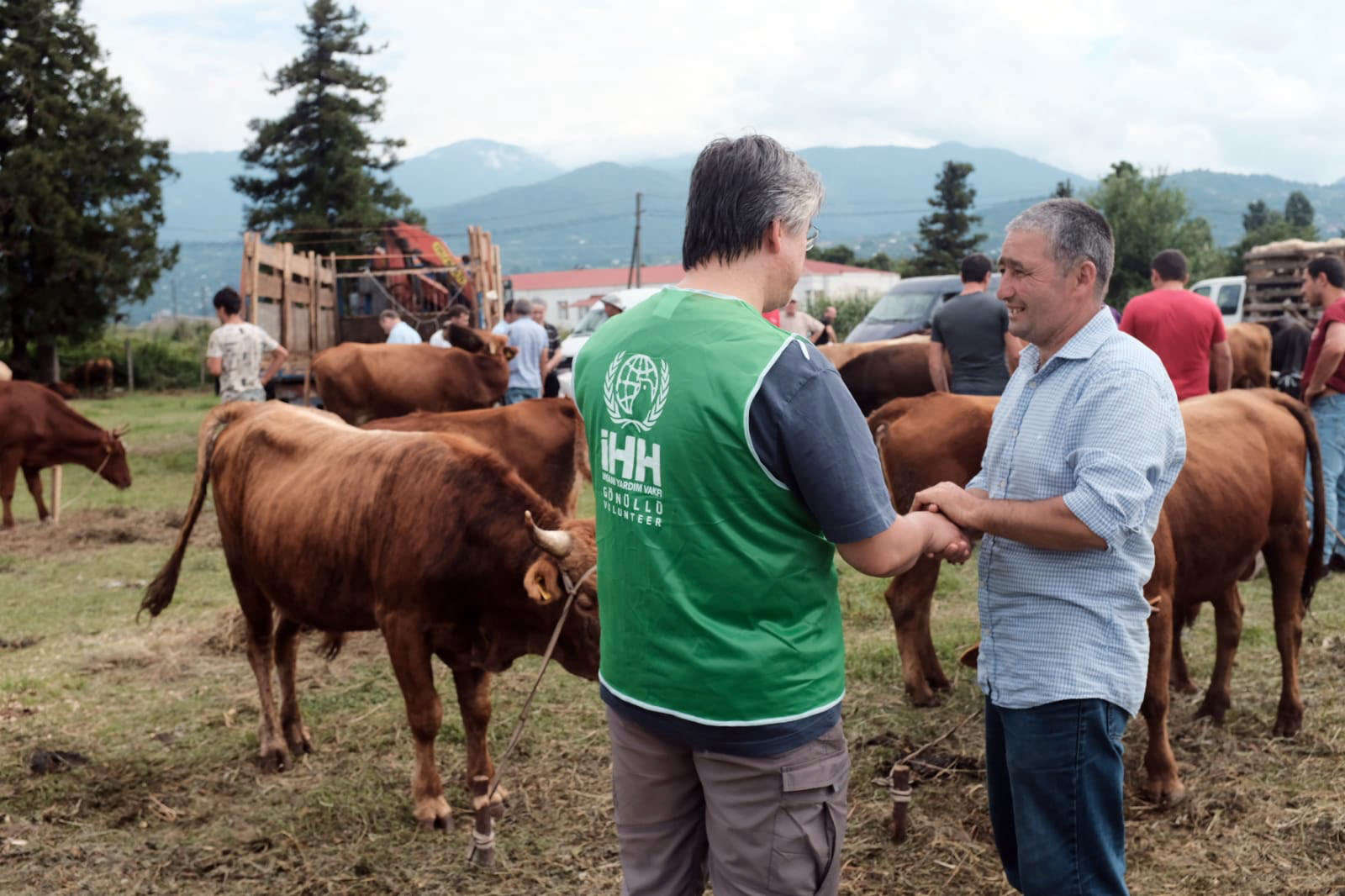 Priority given to crisis zones
Our foundation gave priority to the refugee camps, regions afflicted by war, natural disasters, famine and poverty, and also the elderly, orphans, widows, orphanages, schools and hospitals in the Qurban organization. In this scope, priority was given to Syria, Iraq, Palestine, Somalia, Yemen, Bangladesh, Arakan, and East Turkistan.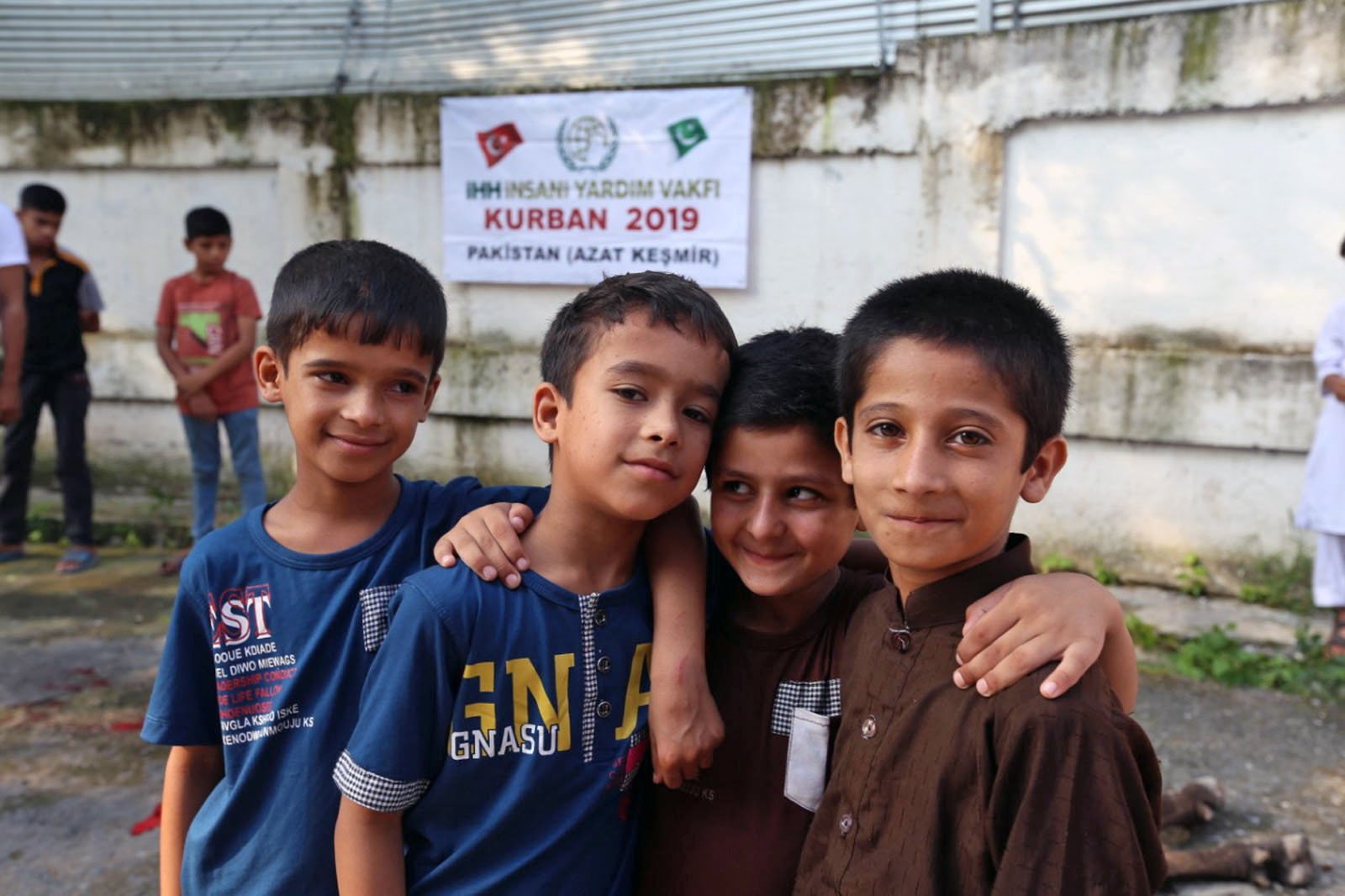 Orphans celebrated eid with joy
IHH also presented orphan clothes to 27 thousand 233 orphans in 11 countries including Turkey. The names of countries benefitted from benefactors' orphan clothes donations are as follows:
Benin, Bosnia, India, Iraq, Pakistan, Presevo (Serbia), Somalia, Sri Lanka, Syria, Tanzania, and Turkey.

Qurban aids in Turkey
IHH, which has carried goodness to the four corners of the world for many years, did not forget those in need in the country. IHH delivered Qurban meats to 56 thousand 560 people in need in the seven regions of Turkey.
Qurban meats distribution to Syrian refugees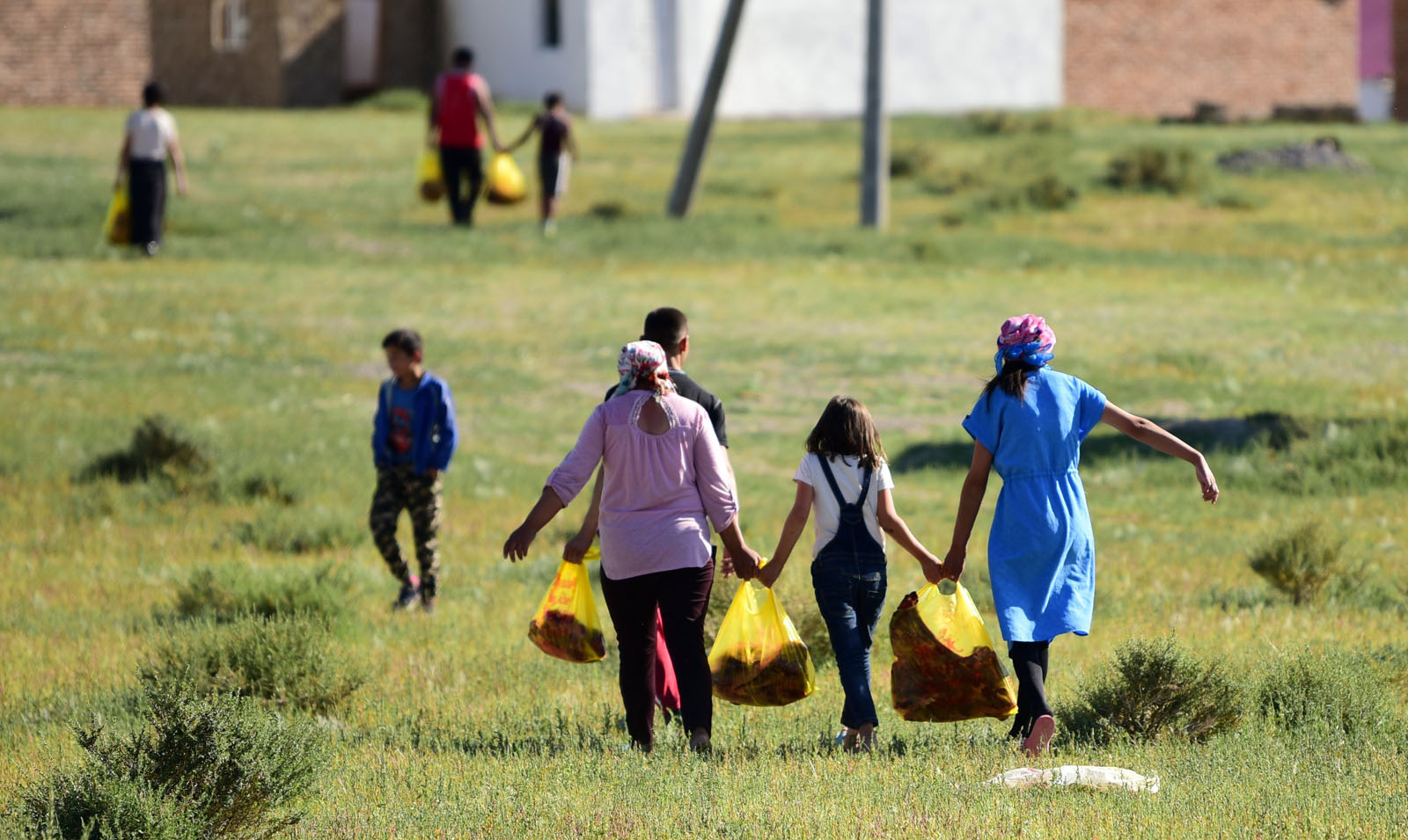 One of the priorities of our donators on this eid, in the ninth year of the Syrian crisis, was the Syrian refugees. IHH Humanitarian Relief Foundation delivered Qurban meats to needy families in the countryside of Idlib, Aleppo, Hama, Latakia as well as the Euphrates shied region and Afrin. Besides that, 193 thousand 120 people benefitted from the distribution of meats that continued throughout Eid al-Adha. IHH also provided aid consisting of clothing and shoes to Syrian orphan children.
IHH teams in Arakan, Myanmar, and Bangladesh
In some parts of Myanmar, where the great human tragedy has been experienced, the sacrifice of Qurbani animals was carried out as well as Bangladesh where Rohingya Muslims live in.
After sacrificing Qurbani animals, IHH teams distributed 3 thousand 360 Qurban shares in Arakan where the persecution against Muslims is ongoing, and 420 Qurban shares in Myanmar. In Bangladesh, 3 thousand 500 Qurban shares were distributed to the needy.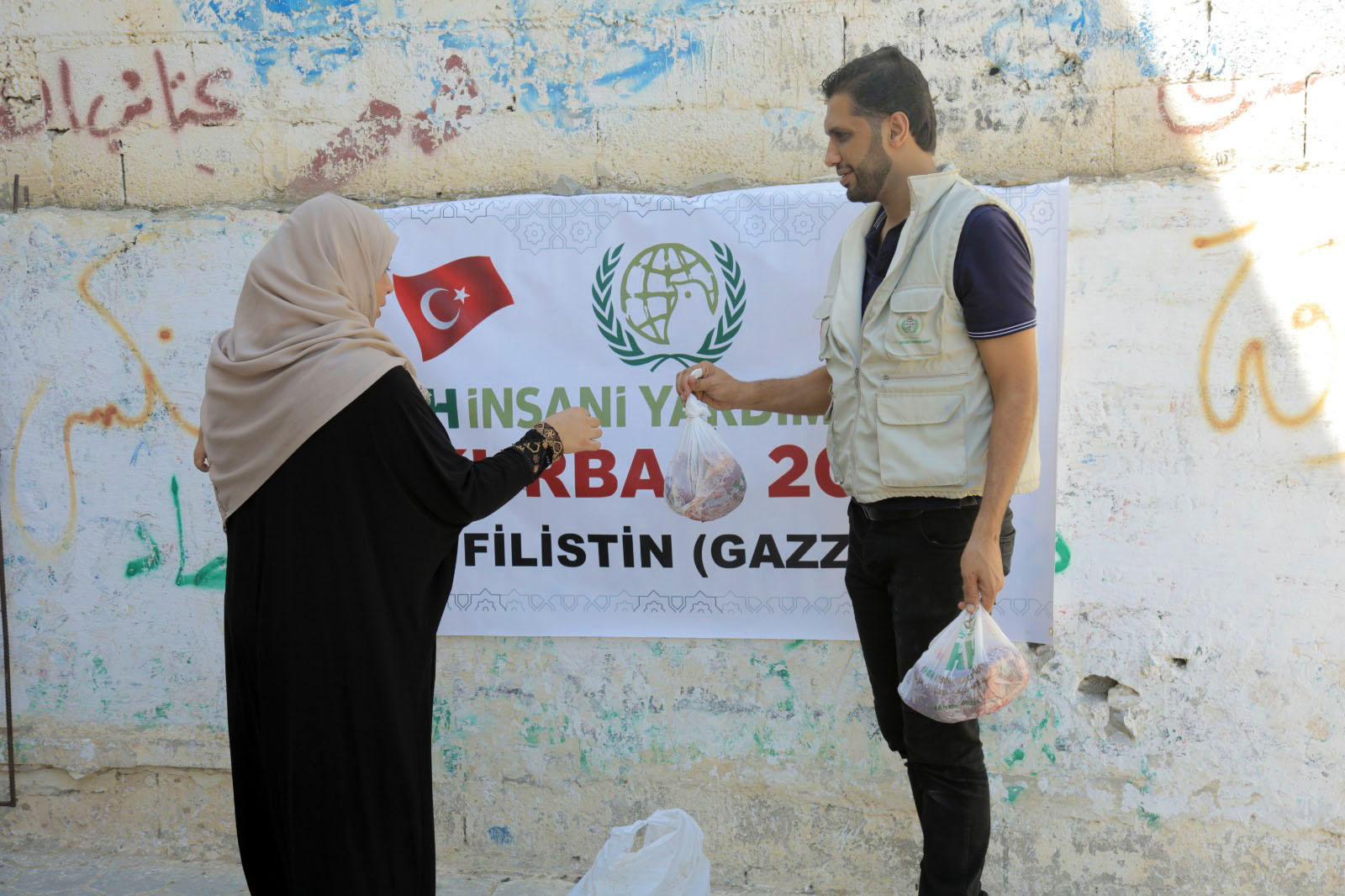 Gaza was not forgotten
IHH teams did not forget the Palestinians in need. In the region that was also given priority by donators, IHH distributed a total of 2 thousand 10 Qurban shares to people in need who are struggling to survive and deprived of their freedom under the blockade in Palestine and Gaza.
Special attention to Yemen
In Yemen, which was affected by the recent crisis, we delivered 3 thousand 650 Qurban shares to the needy families in the region after sacrificing Qurbani animals. Every passing day, the humanitarian crisis has been rising in Yemen where 17 million people in need of help and 4,8 million people are on the brink of starvation. The people of Yemen barely live on their lives by the external aid in Yemen where health care service has come to a halt. The IHH's aids for Yemen is continuing without slowing down. In every new crisis, IHH does not leave the oppressed alone by increasing its activities in Yemen.
The joy of eid in Africa
This year, with the organization of Qurban projects in many countries in need, IHH that is materializing a large number of water well and cataract surgery projects in Africa, delivered aid and shared the joy of Eid al-Adha with families in need.
In Somalia, 3 thousand 850 Qurban shares distributed as well as in Chad and Niger. Qurban sacrifices were also performed in other African countries and distributed to hundreds of thousands of people. Finally, Qurban meats were delivered to hundreds of thousands of people.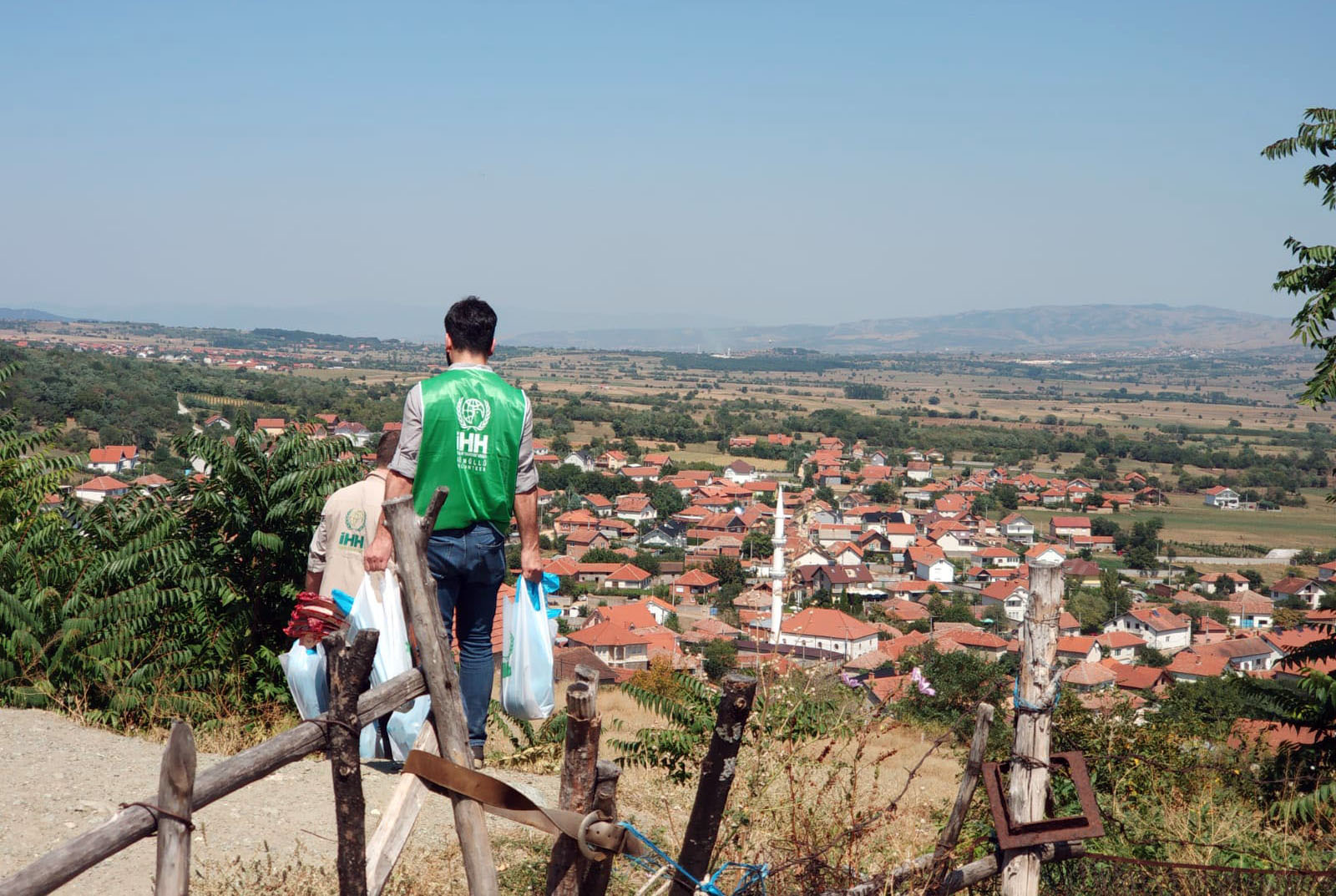 Qurban organizations in 6 continents
Balkans: Bosnia and Herzegovina, Macedonia, Kosovo, Albania, Serbia (Sandzak and Presevo), Montenegro, Hungary and Romania.
Africa: Chad (Chad, Central African refugees and Nigerian refugees), Cameroon (Cameroon and Central African refugees), Ghana, Mali, Niger, Senegal, Benin, Sierra Leone, Liberia, Togo, Burundi, Ethiopia (Ethiopia and Ogaden), South Africa, South Sudan, Kenya (Kenya and Mombasa), Swaziland, Malawi, Mozambique, Rwanda, Somalia, Sudan (Darfur, Khartoum and Kesele), Tanzania, Uganda and Zimbabwe.
Asia: Bangladesh (Refugees from Bangladesh and Arakan), India, India (Jammu and Kashmir, Kerala and Assam), Pakistan (Pakistan and Kashmir), Nepal, Sri Lanka, Myanmar (Burma and Arakan), Vietnam, Thailand (Pattani), Indonesia (Ache and Palu), Bangsamoro, Cambodia and East Turkestan.
Middle East: Palestine (Gaza and Western Bank), Iraq (Mosul, Baghdad and Kirkuk), Lebanon (Palestinian refugees and Syrian refugees), Jordan (Syrian refugees), Syria, Yemen, Egypt and Tunisia.
Central Asia and the Caucasus: Afghanistan, Crimea, Ukraine, Kazakhstan, Kyrgyzstan, Tajikistan, Mongolia, Azerbaijan (Azerbaijani, Ahiska and Chechen refugees), Georgia (Chechen Refugees and Adjara) and Russia. (Adygea, Ossetia, Karachay-Cherkessia, Kabardino-Balkaria, Dagestan, Ingushetia, Abkhazia and Chechnya).
America: Colombia and Venezuela.
The last terminal of "An Armful of Goodness"
IHH Humanitarian Relief Foundation continues to commemorate the 11th annual Orphan Solidarity Days (OSD) project with the theme "An Armful of Goodness". Many studies have been carried out for orphans and their families in Kenya, one of the countries where the initiative is executed.
54,000 loaves of bread for camps in Syria per day
Through a partnership between the IHH and the İnsan Charity Foundation, and with financial support from The United Nations Office for the Coordination of Humanitarian Affairs (OCHA), 54,000 loaves of bread are supplied daily to civilians living in camps in the countryside of Idlib province in northern Syria
4 permanent works in Sierra Leone
In West Africa's Sierra Leone, IHH inaugurated four distinct buildings including orphanages, universities and mosques. The newly inaugurated permanent works are vital to the country's future.
Mosque-Masjid, Orphan
17.11.2022