How did Baby Duru survive?
Ahmet Türkmenoğlu
15.02.2023
There were several voices coming from the debris site. Suddenly, I heard a different voice. A baby voice. Immediately, I went there. Baby Duru was stuck with her aunt.
I was traveling from Gaziantep to Azez to do humanitarian work in Syria. The bus was thrown to the left and right. We had no idea what had happened. The road collapsed a little further down the road. We discovered it was an earthquake. I immediately contacted my search and rescue colleagues and exited the bus to return to Gaziantep. I ran 4-5 kilometers while carrying a bag on my back. A truck driver eventually approached. He led me to Antep's entrance after explaining the situation. But I needed to get to the areas where the buildings had been destroyed as soon as possible. I jumped in front of a passing car and explained the situation. He was attempting to take me, but traffic was congested. I got off and resumed my run. I saw my teammate Ali at that time. He parked his car, left his family, and we went to the wreckage area after contacting AFAD.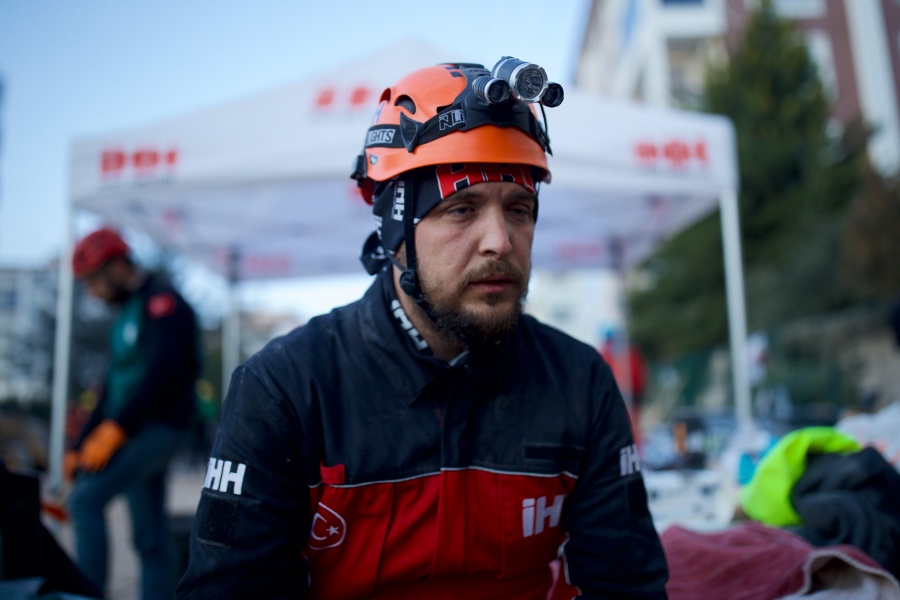 There were several sounds coming from the debris site. Suddenly, I heard a different voice than the others. The voice of a baby. I went right there. I noticed a baby who was stuck with her aunt. We launched rescue operations right away. She was in a bad situation. We saved Duru baby, thank Allah, even though it took hours. She was healthy. Her aunt was hurt because she had shielded herself for her. We managed to save both. There were a series of aftershocks while doing rescue work. I've been in the wreckage for days. My friends are all tired, but we keep working hard.
Ahmet Türkmenoğlu, IHH Search and Rescue Instructor
Our search and rescue and emergency aid teams continue their work in the earthquake zone. You can support all the efforts and be a part of healing the wounds.
Support the earthquake victims