So glad to have you
Gülcan Şimşekçakan
Orphan
13.09.2020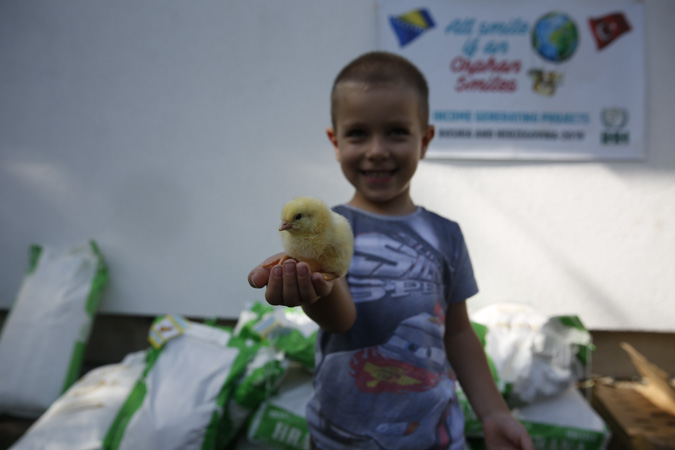 We traveled to Bosnia and Herzegovina for the Orphan Solidarity Days. We had fun with the orphans on this very special journey, and we have fulfilled our longing with the orphan families as if we had met them before.
We visited orphans' families to show them that they were not alone, complete the necessary supplies they needed, and gifted milchers that they could make a living with. The eyes of the children in the house were shining with joy when they saw the animals we have gifted them. 
There is so much to tell, but let me tell you the moment that most impressed me. An orphan's mother hugged me when we entered the house and said: "So glad to have you, so glad to have Turkey, thank you very much for not leaving us alone" and kissed the IHH vest on me. Before we left the house, we hugged each other with the sweet son of the house to take pictures. At that very moment I realized that the heart of the orphan boy was beating with excitement and joy.
I thank Allah, who made me experience those moments. May Allah be pleased with the benefactors who do not leave the orphans and their families alone.
Gülcan Şimşekçakan / Bosnia and Herzegovina, 2019