115th aid truck to Syria from Cappadocia
IHH volunteers in Nevşehir initiated an aid campaign with the slogan "Nevşehir People Hand in Hand from Cappadocia to Aleppo". So far they have loaded 115 aid trucks with canned food and legumes which they have collected for the campaign. The latest truck headed to Syria today.
The goal of the campaign initiated by IHH volunteers in Nevşehir is to deliver aid to Muslims in need in Syria. The campaign entitled "Nevşehir People Hand in Hand from Cappadocia to Aleppo" keeps going on. Charitable local people donated canned food, blankets and various aid materials for basic needs. And 115th truck carrying the aid departed for Syria with a ceremony held in front of Güzelbahçe.
Coordinator of IHH Nevşehir branch, Baki Öncel gave a speech followed by a prayer before the trucks hit the road. He thanked the people of Nevşehir who gave great support to the campaign from its beginning.
"Up to this day, we have sent 114 aid trucks to our brothers in Syria. Today we are happy to send 115th one. Inshallah our campaign will go on in the following days. Our hope and wish for our Syrian brothers is that they live in peace.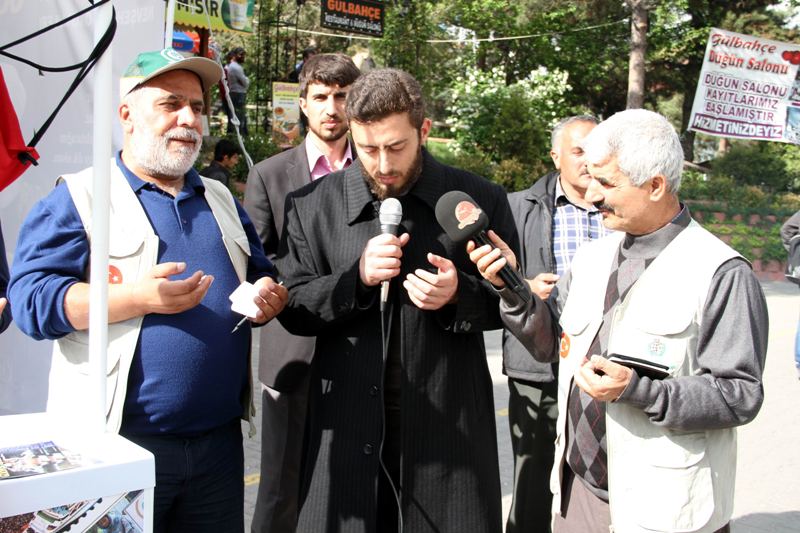 Zafer Yavuz, a local cartoonist and painter depicted the ceremony for 115th aid truck heading to Syria in a cartoon which was very well received by the audience.
Meanwhile, the officials said that more food and aid materials are stored ready to be loaded on to trucks. In the following days 2 more aid trucks will go to their destinations in Syria to be delivered to the Syrian people in suffering.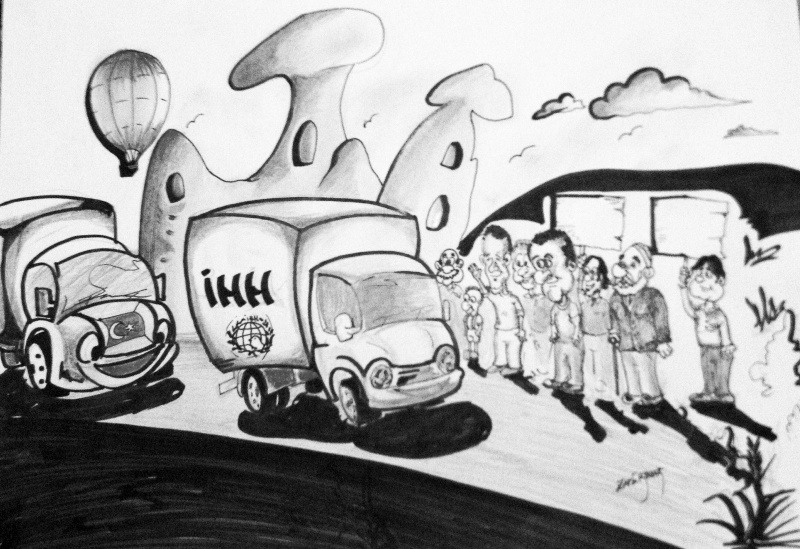 Emergency aid for Cameroon refugees
45.000 people took refuge in Chad as a result of the conflict that broke out between tribes due to access to water sources and use of land. IHH Humanitarian Relief Foundation launched aid efforts for the refugees living under extremely difficult conditions in camps in the capital N'djamena.
Aid to Nepal flood victims
In the wake of the flood disaster that struck Nepal, IHH delivered food packets to 360 families in need.
Aid to 8.000 people in Afghanistan
IHH has delivered food packets to almost 8.000 people in Afghanistan as part of our emergency aid campaign. Right now the suffering of the Afghani people can only be alleviated with the support of donors.