2 more orphanages for Patani!
Within the scope of the ¨2014 Orphan Solidarity Days¨, IHH opened two more orphanages named Furkan Emre Kesik and Yaşar Zerdali Orphanages in Patani on April 10 and 13.
IHH Orphanages and Sponsorship System
IHH has been taking care of 42,000 orphans permanently and supporting periodically 100,000 orphans at present. By means of IHH Family Sponsorship System, the number of orphans who have been looked after by IHH is increasing day by day. In this system, a person, a family, a foundation, a group of people, a class or a school look after an orphan by paying 90 TRY monthly. By means of this system, thousands of orphans have been cared for.
Orphans who are living with their relatives have been cared while they are with their relatives as well as orphans who have no relatives have been cared in the orphanages with the Family Sponsorship System. There have been 23 orphanages of IHH all over the world. These orphanages don't only meet the sheltering needs of the orphans but also education, healthcare and social needs of the orphans are met in these orphanages. The number of the orphanages has been increasing day by day. Two of these are Furkan Emre Kesik and Yaşar Zerdali Orphanages that have been opened in Patani recently. So, the number of IHH orphanages in Patani has risen to nine.
Furkan Emre Kesik Orphanage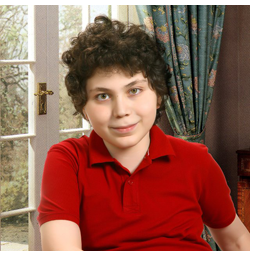 The story of this orphanage which was opened in Patani is actually the story of 'Furkan Emre'. He catches an irremediable and rarely seen illness while he was 14. While his health is worsening because of this illness, his first will is to visit Makkah and make umrah prayer. He goes there and sees those holly places. The second project that he wants to realize with his sister is to open an orphanage. They start to work for this aim, with the great support of his father, with the contributions of his relatives and friends, by means of some charity programs and charity sales they open an orphanage. But Furkan doesn't live long enough to see this orphanage. He has wanted this orphanage to be opened in Patani the reason of which is not known.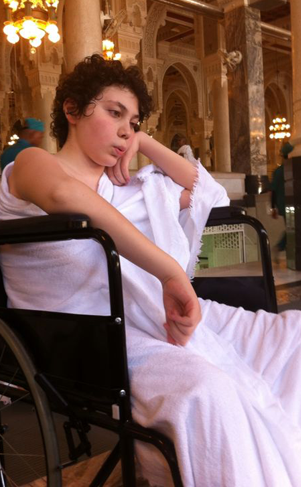 With the sponsorship of Furkan's family, this orphanage has been opened in Patani that is a town thousands of kilometers far from Turkey. In memory of Furkan, the orphanage is named as Furkan Emre Kesik Orphanage. Furkan's father İbrahim Kesik has inaugurated the orphanage with the peace of executing Furkan's will. His mother sees his son on the faces of all orphans there, she hugs and smells all of them as if she is hugging her son. She has 40 more children now in a far place in the world. Furkan's dream has been realized. She disguises her tears in order not to upset the orphans. She plays games with the orphans. Orphans hug her as if they hug their own mothers.
No matter in which IHH orphanage and no matter in which part of the world you are, you play games and become friends with the orphans and when you have to leave them you become very upset. That is the most difficult time of all the journey that you have been through. Crying is forbidden because you have come here in order to make them happy. They take your hand and they don't leave you until the last minute. What you have felt because of a little child may prevent you from disguising your tears. Just mothers know how to laugh while they were crying inside.
Why Patani?
Patani is a region in the Thailand where Malay Muslims live. Muslims who have been struggling to live under Thailand oppression for years and who have lost their men in the clashes are experiencing a peace term for some time but the oppressions still continue. Patani Muslims struggle to exclude their children from the obligatory Buddhism education and not to send their children to the official schools where their language is forbidden and to form their own Islamic foundations of education. IHH orphanages in Patani are built as a part of this Islamic school (madrasah) system that has a long-standing background in Patani. The aim of this complexes is not just to meet the sheltering needs of the orphans but also to raise generations that maintain their religion and identity. For this reason IHH orphanages in Patani is of great importance.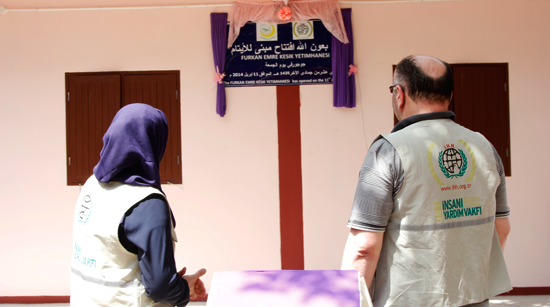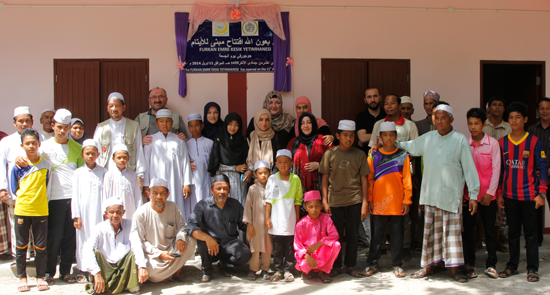 Ibrahim's first steps
The dream of 6-year old Ibrahim Tüser, who is supported under IHH's Orphan Sponsorship System, to be able to walk, came true with the support of donors.
Pedaling for orphans
IHH Malatya volunteer Ihsan Kılıç will be visiting 13 cities, cycling from Malatya and travelling a total of 500 km to raise "Orphan Awareness."
Malatya, Orphan
23.09.2020