Another 66 Aid Trucks to Syrians
IHH Humanitarian Relief Foundation in collaboration with Saudi Arabia King Salman Foundation sent out 66 aid trucks of humanitarian relief supplies to Syria.
The war in Syria has been going on for six years now. The civilians were harmed most in this conflict. According to the official numbers over 400.000 people died while 1.5 million people in around twenty areas have no access to relief aid. Especially women and elderly face high risk of death while trying to survive in remote parts.
Collaboration with King Selman Foundation
IHH has been reaching out to Syria since the beginning of the war. To this end the foundation has made several collaborations with different institutions in an effort to deliver hope and aid to the victims of war. In this regard IHH in collaboration with King Selman Foundation sent out 66 aid trucks of humanitarian aid supplies to Syria.
A ceremony with officials from both foundations took place in IHH Syria Help Logistics Centre in Antioch's Reyhanli before 66 aid trucks headed to Syria.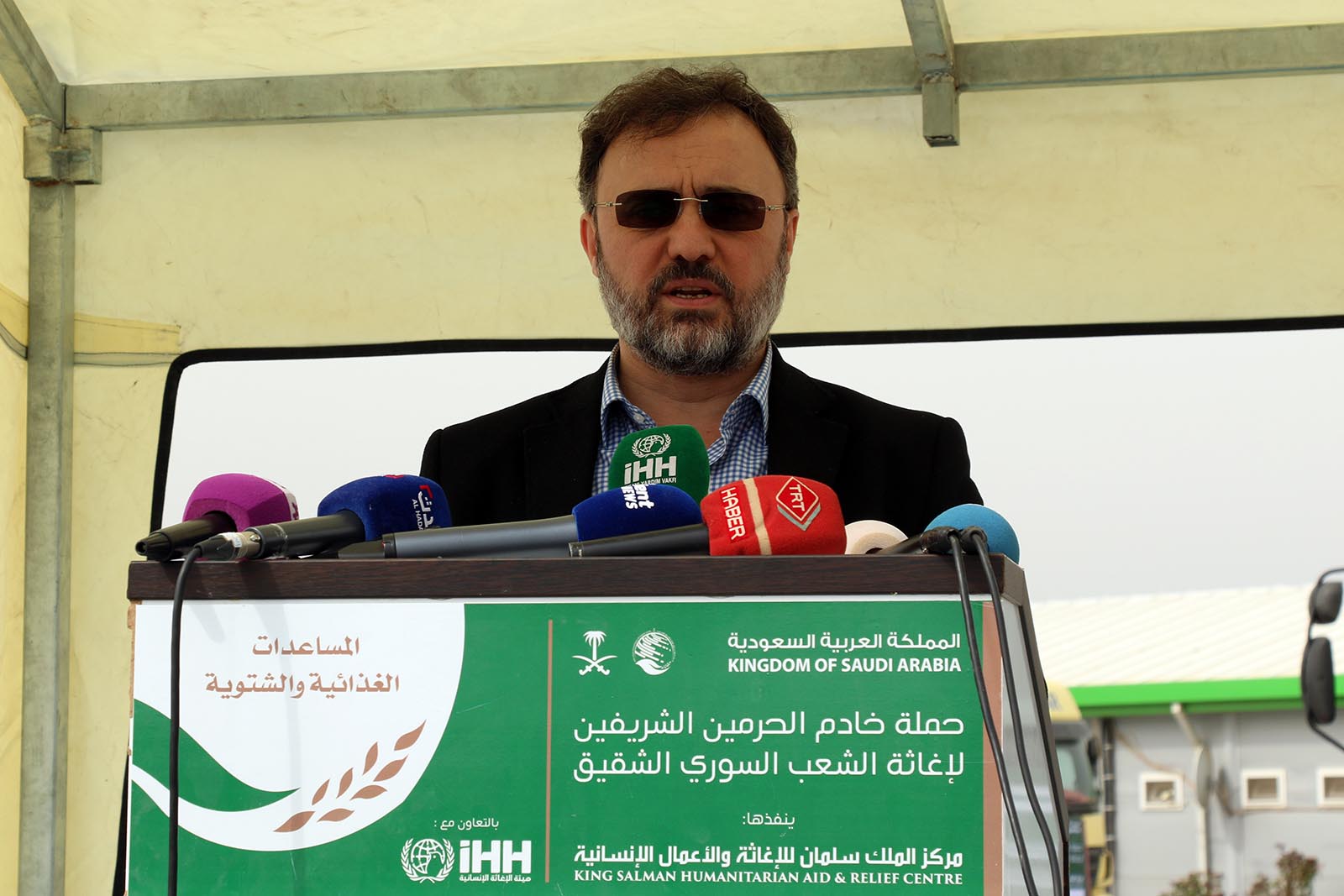 "We hope this war ends soon"
IHH General Secretary Yavuz Dede, who delivered a speech in the ceremony, said they have been putting their best efforts in order to alleviate the suffering however little that they can. 
Dede reported that the 66 aid trucks heading to Syria are loaded with winter clothes, cleaning materials, baby hampers, kitchen utensils, 550 gas heaters, and 9.200 blankets. "We would like to extend our thanks to the officials of King Selman Foundation who never shied away from helping us since the beginning. We will hopefully continue to carry out more aid projects to help the victims of war in Syria. We hope this war ends soon and our Syrian brothers have peace and safety again. Till then we will keep carrying out aid operations in Syria. We will share their pain and not let them feel left alone while we continue our charity work," he said.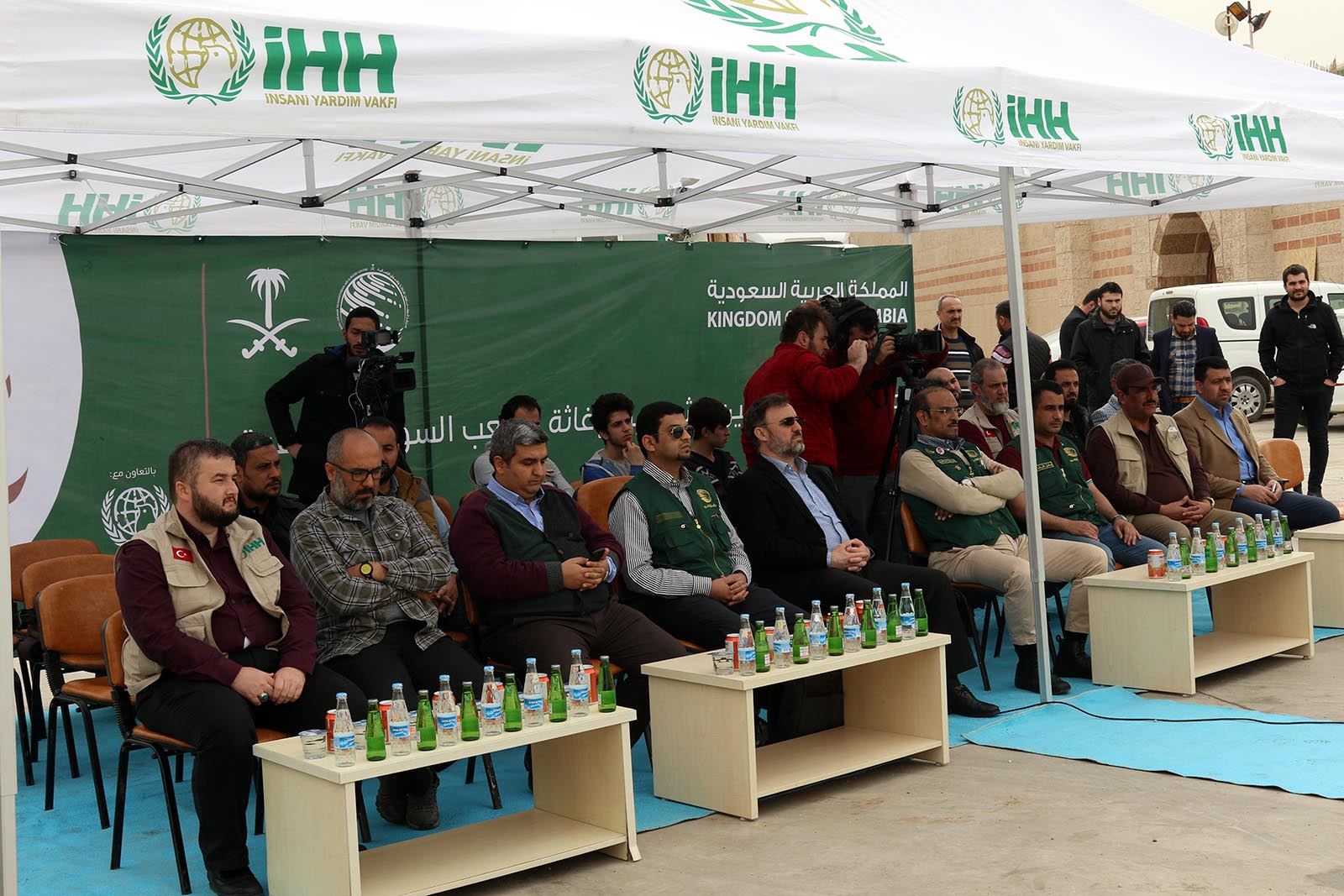 Wishing a Peaceful Life
King Selman Foundation Health Department Coordinator Sulaiman Shireyya, pointed out that they want and hope the civil war in Syria end soon and people live in peace. We will continue to carry out aid activities in Syria, he added.
The trucks that left following the ceremony will cross border from Cilvegozu checkpoint and deliver the aid supplies to the civilians in Idlib town center and refugee camps around as well as in the countryside of Aleppo, Hama, and Lattakia.
Festival for orphaned children in Azaz
Alanya IHH Humanitarian Aid Association organized a festival for orphaned children living in the camps in the rural area of Azaz, Syria. Attended by 1.300 orphans, the festival was filled with games, rides, snacks and beverages.