94,2% of Turkish People Disapproves Israel
According to the Genar's survey 94,2% of the Turkish people disapproves Israel on the Mavi Marmara raid, only %5,8 of the participators approves Israel on Mavi Marmara raid. According to the survey Is
Palestine,
Turkey
22.01.2011
According to the survey research titled "Turkey-Community- Politics Research" conducted by research company GENAR, most people of Turkey finds Israel guilty on the Mavi Marmara raid. %94,2 says "Freedom Flotilla" %5,8 says "Israel" to the question the poll asked "Which party was right on the Mavi Marmara event?"
The participants were asked "What is the most important event of Turkey during the year 2010?" The most important event is the referendum according to %44 of the participants; the second most important event is the Israeli attack to the Freedom Flotilla according to %26. The shift in the chairman seat of CHP (Republican People's Party) is coming on the third place, which is followed by Istanbul's being European Capital of Culture as the 4th most important event. The 5th most important event of the year 2010, according to the surveyed is that the Turkey National Basketball Team won the silver medal on FIBA World Championship.
The Most Hated Country: Israel
The research confirms that the most hated country by the people of Turkey still is Israel. In the research, %66 of the participants said that they hate Israel most. America comes secondly as the most hated country in the research. Turkey's Minister of Foreign Affairs Ahmet Davutoglu appears as the most favorite minister on the results.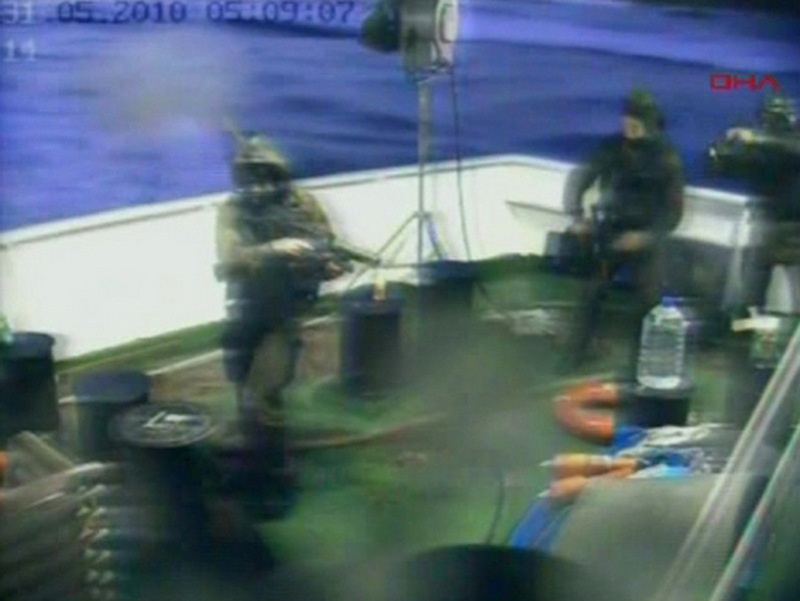 The head of IHH Humanitarian Relief Foundation, Bulent Yildirim said "This research presents the common conscience. Probably this is the first time that majority of the people of Turkey is on the same side on an event like that. %94 of the people finds Israel guilty. The ones who think like Israel on the Mavi Marmara event, who try to show Mavi Marmara as discredited, should look at these results. "
The most recent poll conducted by research company GENAR shows "yes" votes are in the lead on a referendum package drawn up by the government that introduces changes to the Constitution.
The last terminal of "An Armful of Goodness"
IHH Humanitarian Relief Foundation continues to commemorate the 11th annual Orphan Solidarity Days (OSD) project with the theme "An Armful of Goodness". Many studies have been carried out for orphans and their families in Kenya, one of the countries where the initiative is executed.
54,000 loaves of bread for camps in Syria per day
Through a partnership between the IHH and the İnsan Charity Foundation, and with financial support from The United Nations Office for the Coordination of Humanitarian Affairs (OCHA), 54,000 loaves of bread are supplied daily to civilians living in camps in the countryside of Idlib province in northern Syria
4 permanent works in Sierra Leone
In West Africa's Sierra Leone, IHH inaugurated four distinct buildings including orphanages, universities and mosques. The newly inaugurated permanent works are vital to the country's future.
Mosque-Masjid, Orphan
17.11.2022