A New Agreement Between IHH and OICHF
IHH Humanitarian Relief Organization and the Organization of Islamic Cooperation Humanitarian Funds (OICHF) signed an agreement involving collaboration in various fields
IHH Humanitarian Relief Organization keeps making collaborations in order to reach out to destitute people affected by disasters, conflicts, or oppressed by repressive regimes to deliver them relief aid and to make sure their basic rights and freedoms are not violated.
In this regard IHH added one more to its list of collaborations by signing an agreement of four clauses with the Organization of Islamic Cooperation Humanitarian Funds (OICHF). The agreement was executed in Qatar by IHH President Bülent Yıldırım and OICHF board member Dr. Abdüllaziz Bin Abdurrahman Al-Thaani.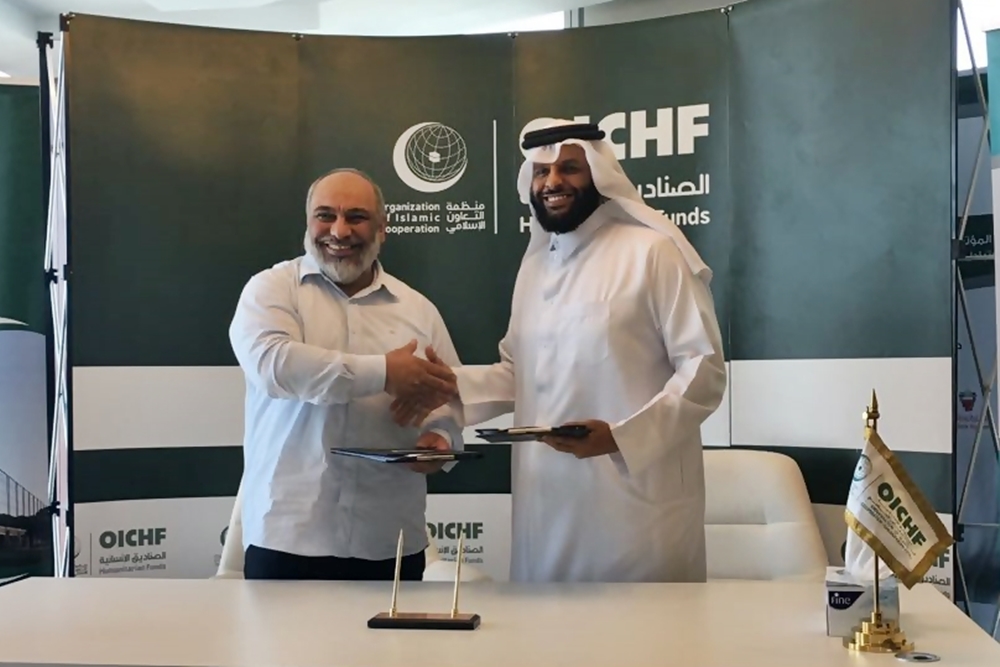 Agreement`s Clauses
The agreement clauses, which are four articles in total, are as follows:
The establishment of Humanitarian Relief Agency
Establishment of Humanitarian College that concentrates on humanitarian relief work
Common orphan care work among OIC member countries
Collaboration in humanitarian diplomacy
Palestine Our Route
01.06.2022
Palestine Our Route
27.05.2022
Women marched for East Turkistan
On 8 March International Women's Day, women staged marches in 61 cities to be the voice of the East Turkistan women. A joint press statement was given after the protests in Fatih, Istanbul.