A Srebrenica story
Although a total of 18 years have passed over the Bosnian War, heart-breaking human stories continue to emerge from the region. IHH aid teams who travelled to the country for the Eid al-Adha festival
BosniaandHerzegovina
30.11.2010
Srebrenica is the name of a place where one of the largest genocides in Europe took place following the World War II. Following the outbreak of the war in Bosnia in 1992, thousands of defenseless and innocent civilians took refuge in this town which was declared a "safe place" by the UN. The civilians were told they would be under protection here. Entrance of Serbs in this region was forbidden. So, around 45,000 people took refuge in Srebrenica with the belief that they would be protected from Serbian attacks. Four hundred Dutch UN peacekeepers that were responsible for protecting this area were taken hostage by the Serbian forces after their failure to show any resistance to Serbs, leaving the innocent people to the hands of merciless Serbs. Bosnians who were able to escape from the hands of the Serbs went up to the mountains with the hope of reaching Tuzla to save their lives. Among these Bosnians, there was also Hren. When Serbian soldiers told Hren that he was free to go, he refused to leave his Bosnian friends and spoke against the Serbian oppression. Hren joined thousands of Muslims who were forced to leave an accumulator factory where they had taken shelter in Srebrenica. He walked through the mountains just as other Bosnians with the hope of arriving at Tuzla, however, Serbian Çetnik groups in the mountains attacked those Bosnians and took some of them to certain parts of Srebrenica to commit a mass murder.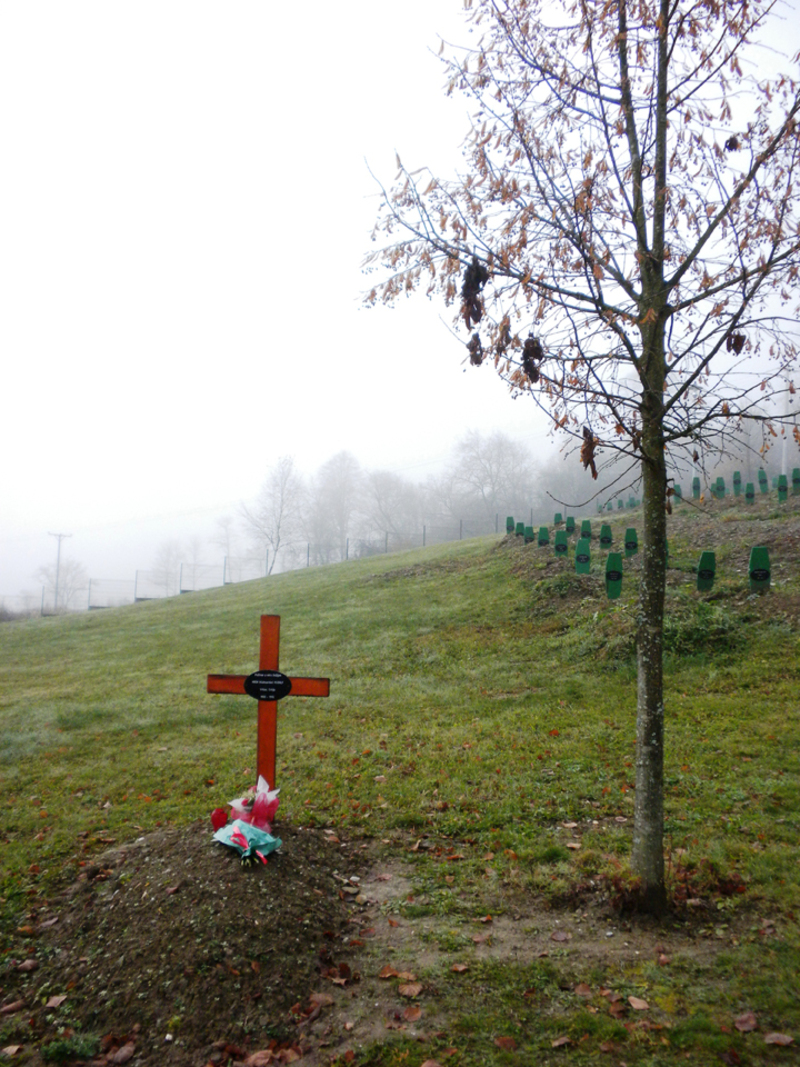 Neither Hren's family nor his friends heard anything from Hren at the end of the war. He was reported to be missing to official authorities.
When the bodies of the war victims were retrieved from mass graves years later and DNA tests were made, it turned out that Hren was also among the killed. Hren's family wanted him to be buried with his Bosnian Muslim friends in the Srebrenica Genocide Memorial in Potocari.
"He died with them. Let him rest with them," said Hren's mother, Barbara.
Mobile soup kitchen from Turkey to Ukraine
The mobile soup kitchen dispatched by the IHH Humanitarian Relief Foundation to Ukraine, which is under Russian bombardment, departed from Istanbul. The soup kitchen was intended to provide food to 30,000 people each day. In addition, three truckloads of humanitarian supplies provided to Ukraine by the IHH in recent weeks have been delivered to war victims.
IHH helped 700,000 Syrians in 2022.
In 2022, IHH Humanitarian Relief Foundation delivered 2,043 truckloads of humanitarian relief supply to war-affected Syrian residents living in the country's IDP camps and settlements in various locations.
The last terminal of "An Armful of Goodness"
IHH Humanitarian Relief Foundation continues to commemorate the 11th annual Orphan Solidarity Days (OSD) project with the theme "An Armful of Goodness". Many studies have been carried out for orphans and their families in Kenya, one of the countries where the initiative is executed.