Solidarity programme held at Aksaray University
IHH Aksaray Humanitarian Relief Association introduced its solidarity programme for orphans in Aksaray University (ASU).
"Persisting with Humanity, Persisting with Goodness" is how we have begun this journey.
Held at Aksaray University (ASU) Conference Room, Onder Ozkan, who was the Aksaray Humanitarian Relief Association President, explained that the programme had been running for a year, "Quite simply, we say, "Persisting with Humanity, Persisting with Goodness".
Pointing out that there are close to 400 million orphans throughout the entire world, and that they were making an effort to reach to as many of them as possible, Ozkan said, "It is our duty to reach out to them as much as possible. We began this journey with this goal and today we outline our project to all schools. The Department of Education and the Department of Religious Affairs have supported us the whole time. We signed a protocol with them and this has given us a huge lift. We have been accepted where ever we go. We thank Aksaray University Chancellor for giving us this opportunity. We want that each class has an orphan fellow in their class."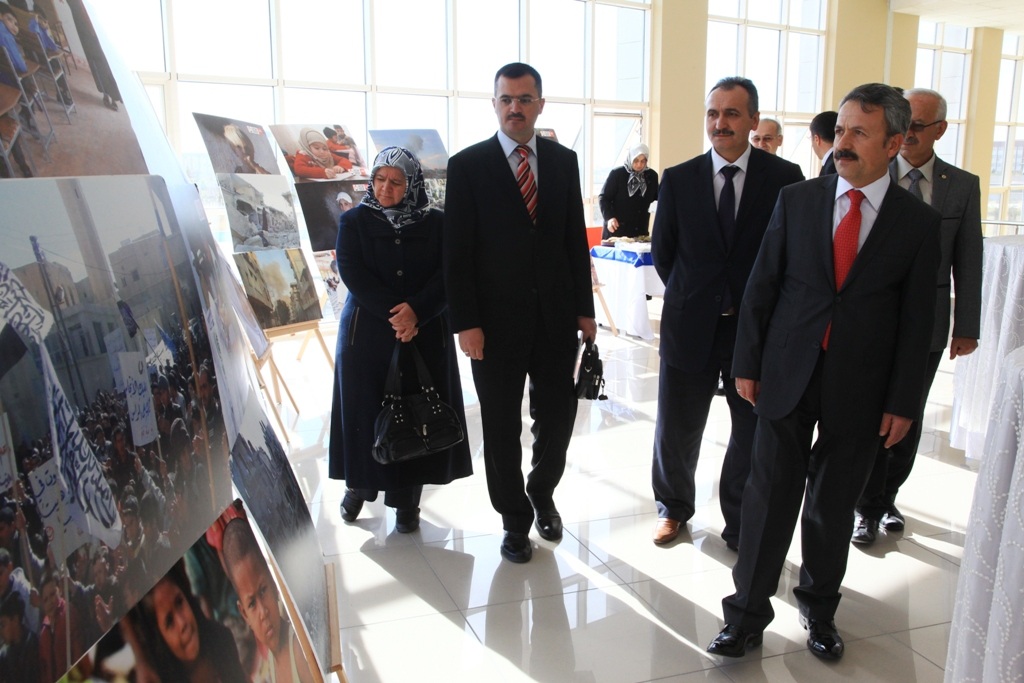 The ASU Chancellor Professsor Dr Mustafa Acar also explained how IHH not only provided aid in Turkey but in also many other countries with those who are suffering from poverty, deprivation, those who are disadvantaged and disaster victims. He explained how IHH was an organization that held their hand and was a place of support for those who were alone. Alongside Aksaray University being a place that is supportive of academic, cultural and artistic endeavors, he explained that it also did not want to neglect its social responsibility saying that "Within this framework our student clubs organize excursions to many Anatolian cities and hand out books, stationary to the schoolchildren. After the earthquake at Van, many of the victims were received at Aksaray. Everything possible was done to help them, and we sent Van two containers of prefabricated houses. When our Syrian brothers sought refuge in Turkey, our students who are given provisions and materials took a portion of that and sent it with the intention of helping those who are in camps on the border. The latest assistance, in Tanzania was to open a well for our brothers and sisters who were in desperate need. Under the name of Aksaray University ZamZam well was another way we have tried to provide assistance. Speaking of the importance of the orphan programme, the ASU Chancellor finalized his speech by saying that "It is our desire, that each class has an orphan fellow in their class. This will remain and continue".
After the speech, Association President Ozkan thanked the ASU Chancellors support by giving him a plaque. The programme ended with a video outlining the introduction of the association, a detailed explaination of the project and a tour of the charity bazaar.
Ibrahim's first steps
The dream of 6-year old Ibrahim Tüser, who is supported under IHH's Orphan Sponsorship System, to be able to walk, came true with the support of donors.
Pedaling for orphans
IHH Malatya volunteer Ihsan Kılıç will be visiting 13 cities, cycling from Malatya and travelling a total of 500 km to raise "Orphan Awareness."
Malatya, Orphan
23.09.2020