Bülent Yıldırım visits Lebanon
IHH Humanitarian Relief Foundation Chairman Bülent Yıldırım, together with accompanying delegation visited Palestinian refugee camps in Lebanon. Yıldırım inspected the projects within the "Development and Improvement Campaign".
Palestine,
Lubnan
22.06.2021
Bülent Yıldırım, and Kemal Özdal Chairman of the Sadakataşı Association carried out onsite inspections of projects in the "Development and Improvement Campaign" launched by Turkish NGOs last year for the Palestinian refugees in Lebanon.  
At the press conference organized in the Burj al-Barajna Refugee Camp in capital Beirut, Yıldırım explained that they have materialized various projects for the Palestinian refugees. Yıldırım said that IHH with other Turkish NGOs have determined the needs in the camps where almost 500.000 Palestinian refugees live, and that they are making great efforts to meet these demands. Yıldırım said that as a country where members of various religions live, Lebanon is extremely important for the whole humanity.
"The social peace and culture of coexistence in this country is an example for mankind. In view of this, we also want to serve this social agreement. Recently, we focused our Lebanon operations in the Palestinian camps. For many years now, we have conducted aid efforts in Palestinian camps, but in 2020 we made even greater efforts and launched our aid activities in all the refugee camps. We carried out these aid efforts in all the refugee camps, but increased our aid operations especially in the field of food, education and health."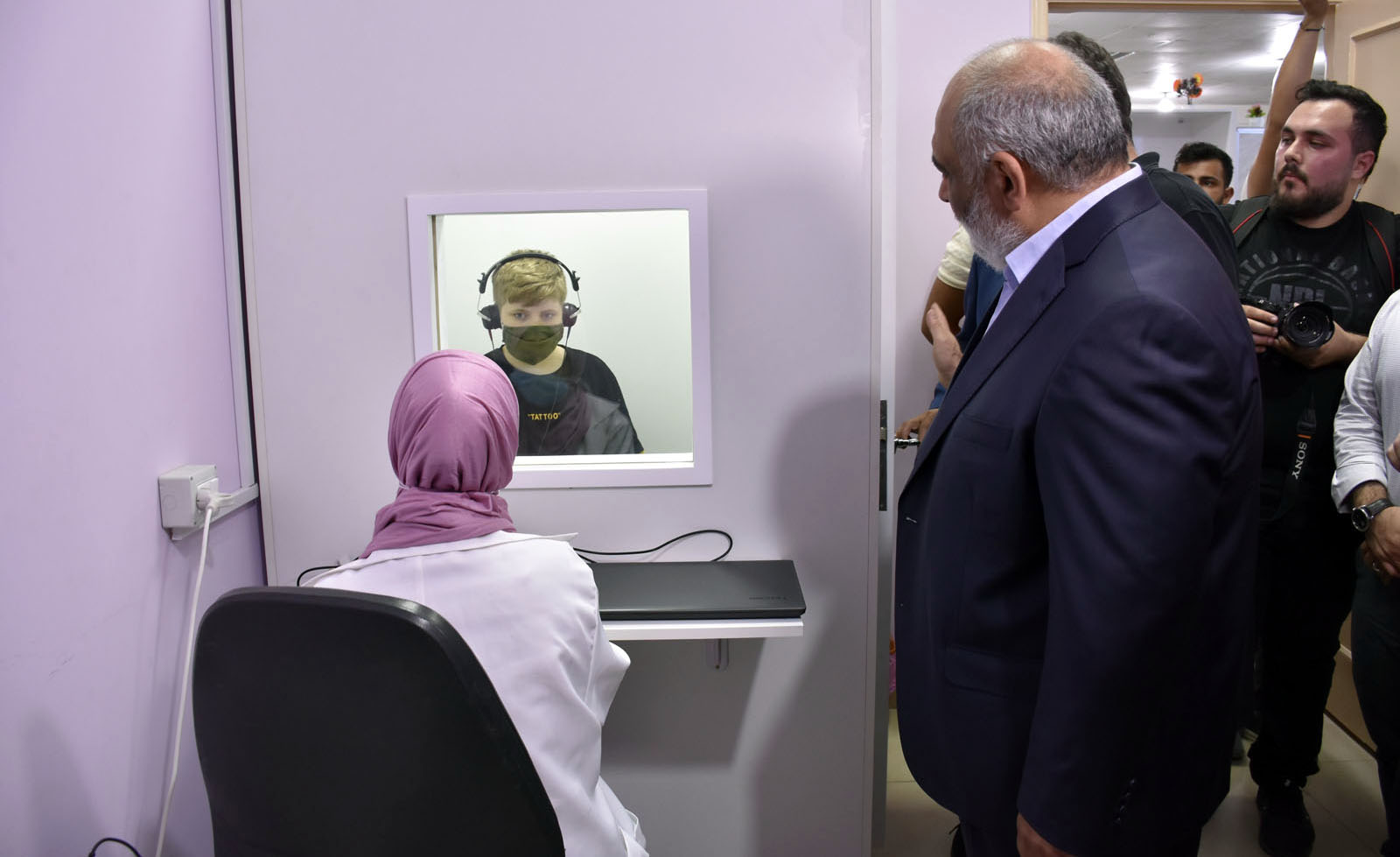 "35.000 Palestinians are receiving healthcare"
Explaining that IHH has opened a healthcare center that provides services in 20 different branches in camps in Beirut where more than 35.000 Palestinians live, Yıldırım added, "We have more than 20 doctors here, they are specialists. Some of the medical equipment here is the kind of equipment that are not available (elsewhere) in this region." Yıldırım said they are also trying to solve the issue of water wells and water supplies as one of the main infrastructure problems in the camps.
"We set out with all the NGOs"
Yıldırım, who said Turkey gives great importance to the Lebanese people said, "We do not think it is fair that the Lebanese people should face the burden of the Palestinian camps alone. This is a major responsibility both for Turkey and the whole of humanity. So we set out together with the Sadakataşı Association, Turkish Red Crescent, Diyanah Waqf, Deniz Feneri, Turkish Cooperation and Coordination Agency (TİKA) and all the NGOs…We have established the needs in the camps in Lebanon where almost 500.000 Palestinian refugees live, and hopefully we will meet all these needs." Thanking the Turkish people for their donations, Yıldırım said, "The Palestinians thank the Turkish people and hope that these donations will continue because they always have needs."
"Everyone will see that we will meet their needs"
 Pointing out that IHH has taken a major step in solving the issues of basic needs of the refugees, Yıldırım continued: 
"In the very near future, everyone will see that all the needs in the Palestinian camps will be met. In the meantime, we are also serving another basis for peace. There are many groups in Palestinian refugee camps that represent Palestine, and we are in contact with all these groups without any discrimination. Irrelevant of the name of these groups or their worldviews, in our eyes the 500.000 Palestinian refugees living in these camps are equal."
Latest developments in Lebanon
According to UN data, there are more than 483.000 Palestinian refugees living in Lebanon, but when those not registered are added, this figure can rise up to 600.000. While 62% of these refugees that constitute almost 10% of the Lebanese population live in 12 refugee camps with very limited infrastructure and social resources, the rest live in the surrounding areas and in different regions of the country. Lebanon, which has a considerably unstable structure in terms of political divisions based on different religions and sects, is experiencing one of the toughest economical crises in history.
22 Turkish non-governmental organizations including IHH have launched the "Development and Improvement Campaign" for the Palestinian refugees that are struggling to survive in Lebanon.  
Visit from RACA to IHH
Mr. Ibrahim Abdullah Al-Dehaimi, Secretary-General of the Regulatory Authority for Charitable Activities (RACA), and his accompanying delegation, who are in Turkey for various programs, made a visit to IHH Headquarters.
TMPT's 7th report on the peace process in Moro
In regards to the three-year delay of Moro elections, IHH Board Member/Third Party Monitoring Team (TPMT) of the Moro peace process member Hüseyin Oruç said "When we reach 2025, hopefully, the transition period will be complete and we will see a government that has overcome all its problems."