Jenin massacre (3 April 2002)
The Jenin Refugee Camp, which was established by refugees coming from Haifa in northern Israel, a Palestinian land occupied by Israel in 1948, and neighboring villages, was attacked by Israeli Defense
Palestine,
MiddleEast
02.04.2011
The Jenin Refugee Camp, which was established by refugees coming from Haifa in northern Israel, a Palestinian land occupied by Israel in 1948, and neighboring villages, was attacked by Israeli Defense Forces in April 2002. Covering an area of around one square kilometer, the camp was under the control of the United Nations Relief and Works Agency (UNRWA). According to data from the UNRWA, there were a total of 13.755 people in the Jenin refugee camp when it was attacked in 2002.
The Israeli attack named, "Protective Wall Operation" on the Jenin camp has been one of the biggest massacres committed against the Palestinian people. Israeli tanks besieged the camp and helicopters rained down bombs on the residents of the camp. Then, Israeli bulldozers entered and demolished the houses. Israeli soldiers took almost all the men in the camp to an unknown place.
Although there are controversial reports regarding the death toll in Jenin, it is possible to say that the death toll was 1300. The fact that such a massacre took place in a camp which was under the supervision of the UN shows the level of importance the Zionists give to the international community. According to reports from the Human Rights Watch and Amnesty International, thousands of civilians were injured, hundreds of buildings were demolished and 4000 people were left homeless in the Israeli attacks on the Jenin Refugee Camp. The Jenin massacre went down in history as the first massacre of the 21st century.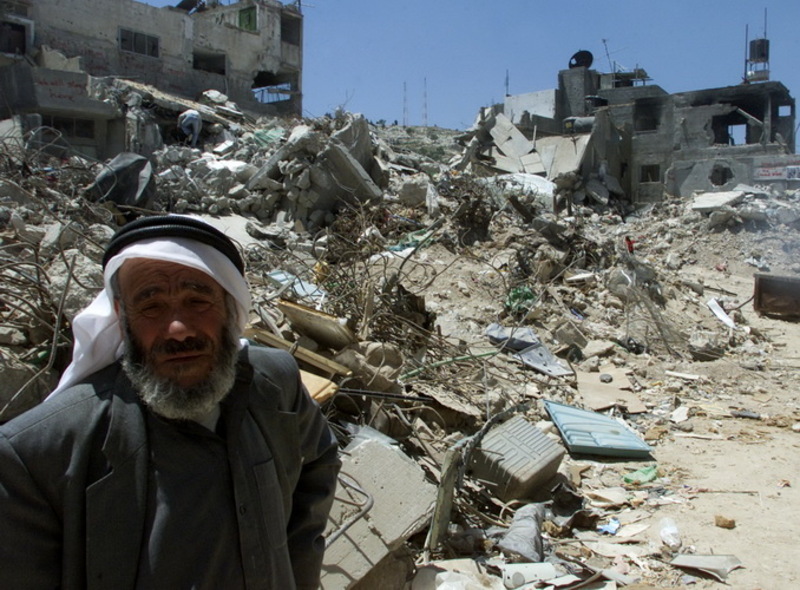 The last terminal of "An Armful of Goodness"
IHH Humanitarian Relief Foundation continues to commemorate the 11th annual Orphan Solidarity Days (OSD) project with the theme "An Armful of Goodness". Many studies have been carried out for orphans and their families in Kenya, one of the countries where the initiative is executed.
54,000 loaves of bread for camps in Syria per day
Through a partnership between the IHH and the İnsan Charity Foundation, and with financial support from The United Nations Office for the Coordination of Humanitarian Affairs (OCHA), 54,000 loaves of bread are supplied daily to civilians living in camps in the countryside of Idlib province in northern Syria
4 permanent works in Sierra Leone
In West Africa's Sierra Leone, IHH inaugurated four distinct buildings including orphanages, universities and mosques. The newly inaugurated permanent works are vital to the country's future.
Mosque-Masjid, Orphan
17.11.2022