Dying Syrian turns to life in Elazığ
Muhammad Al-Bahar, who was wounded in the Syrian conflict, recovered his health as a result of remarkable treatment in the Turkish city of Elazığ.
Muhammad Al-Bahar, who was brought from Syria to IHH Elazığ branch in near-dead conditions, recovered his health as a result of remarkable treatment and meticulous care of doctors and nurses at Anatolia Hospital in Elazığ.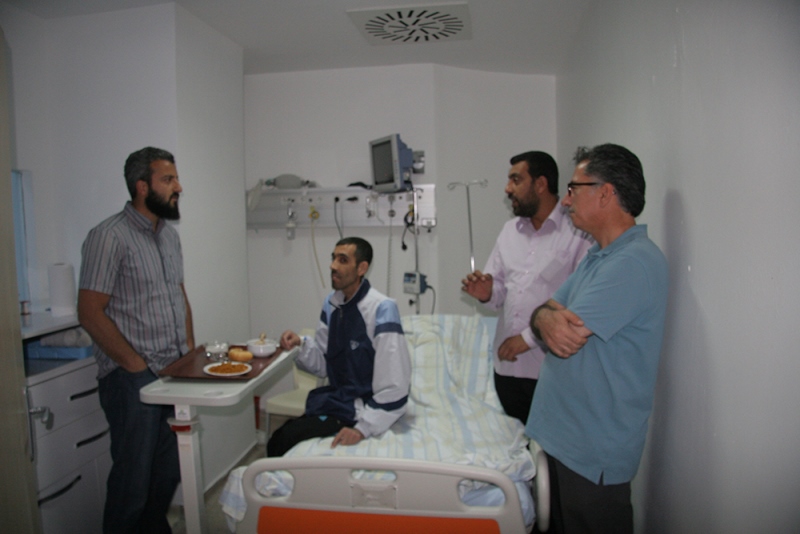 NURSE SEMRA HELPED DESTITUTE SYRIAN
It was a heartfelt moment when the Syrian young man wanted to bow and kiss hand of nurse Semra who has been taking care of him since his admission to the hospital. Muhammad Al-Bahar who told that he was very well taken care of at the hospital said:
"The doctors and nurses have been taking very good care of me since I came here. I would like to thank IHH who organized my transfer to Anatolia Hospital in Elazig and covered my medical treatment expenses. I have recovered my health. Now I just want to get back to my country and join my family and relatives."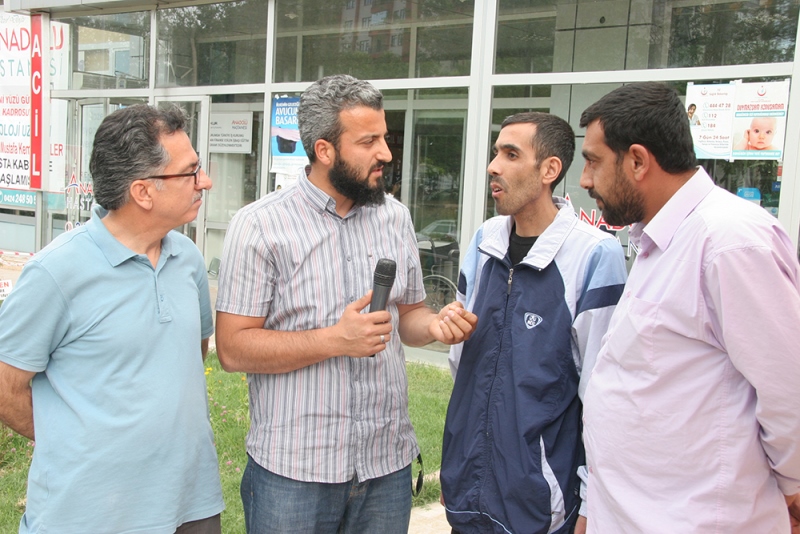 NURSE SEMRA TOOK CARE OF ME LIKE MY MUM
The Syrian man Muhammad Al-Bahar motions to kiss nurse Semra's hand and explains: "Nurse Semra took care of me like my mum. God bless her. She put her utmost efforts. She gave my medications as I did not know how and fed me. God bless her and IHH and the hospital management who have been so hospitable."
NURSE SEMRA: "MY COLLEAGUES AND I DID OUR DUTY"
The nurse, Semra Aydoğdu responded as "I did not do anything. It was my duty and I tried to do it well. Thanks to my colleagues and professors the treatment worked and our patient recovered his health."
HEAD OF IHH ELAZIĞ BRANCH Mr. KILIÇ: "THANKS TO ALL SUPPORTERS"
Head of IHH Elazığ branch Metin Kılıç reported that the Srian arrived at the hospital in heavy condition as all his intestines were out and infected with and thanked to MDs Mehmet Çetin, Ali Atilla and nurse Semra along with hospital management for their support.
"Muhammad was no longer able to consume food due to the condition of his intestines. He was getting parenteral nutritionthrough his central vein. It was not enough and he was drastically losing weight. He resembled a skeleton when he was transferred to the hospital. He put on weight and recovered his health now."
Following his treatment, the patient is released from the hospital and returned to Syria accompanied by his brother Ali Al-Bahar with the assistance of IHH Elazığ branch.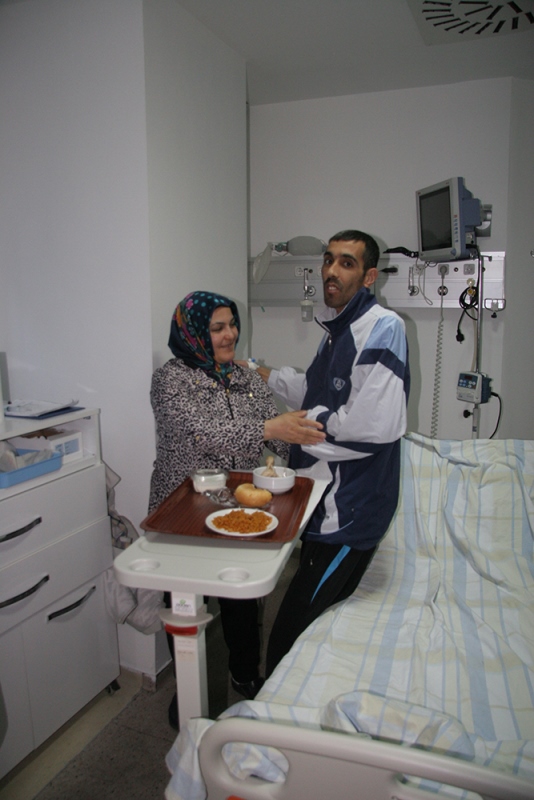 Drought affects 36.1 million people in East Africa
There are currently 36.1 million people in Somalia, Ethiopia, and Kenya who are suffering from the effects of the protracted drought. Drought has created severe obstacles to the availability of food and water in three different nations.
Aid for flood-affected families in Sudan
Sudan's last week's flood is still impacting the country. The floods, which claimed 99 lives and wounded 94 others also destroyed houses, workplaces, and acres of farmland. After the floods, IHH Humanitarian Relief Foundation launches its relief efforts for the victims there.
IHH Takes Action for Pakistan
The flood occurred the day before due to heavy rains in Pakistan. The flood resulted in the deaths of 1061 people and injured 1575 others. Right after the flood, the IHH Humanitarian Relief Foundation launched an emergency relief effort for the country.