Physical Rehabilitation Center is healing wounds
IHH Humanitarian Relief Foundation's Physical Therapy and Rehabilitation Center in Idlib's rural area Sarmada is healing the wounds of civilian war victims.
At IHH's Physical Therapy and Rehabilitation Center in Sarmada, a rural area in Idlib, Syria, specialist support is given to civilians for traumas due to accidents, victims of attacks and patients suffering from neurological diseases caused by defects in the nervous system.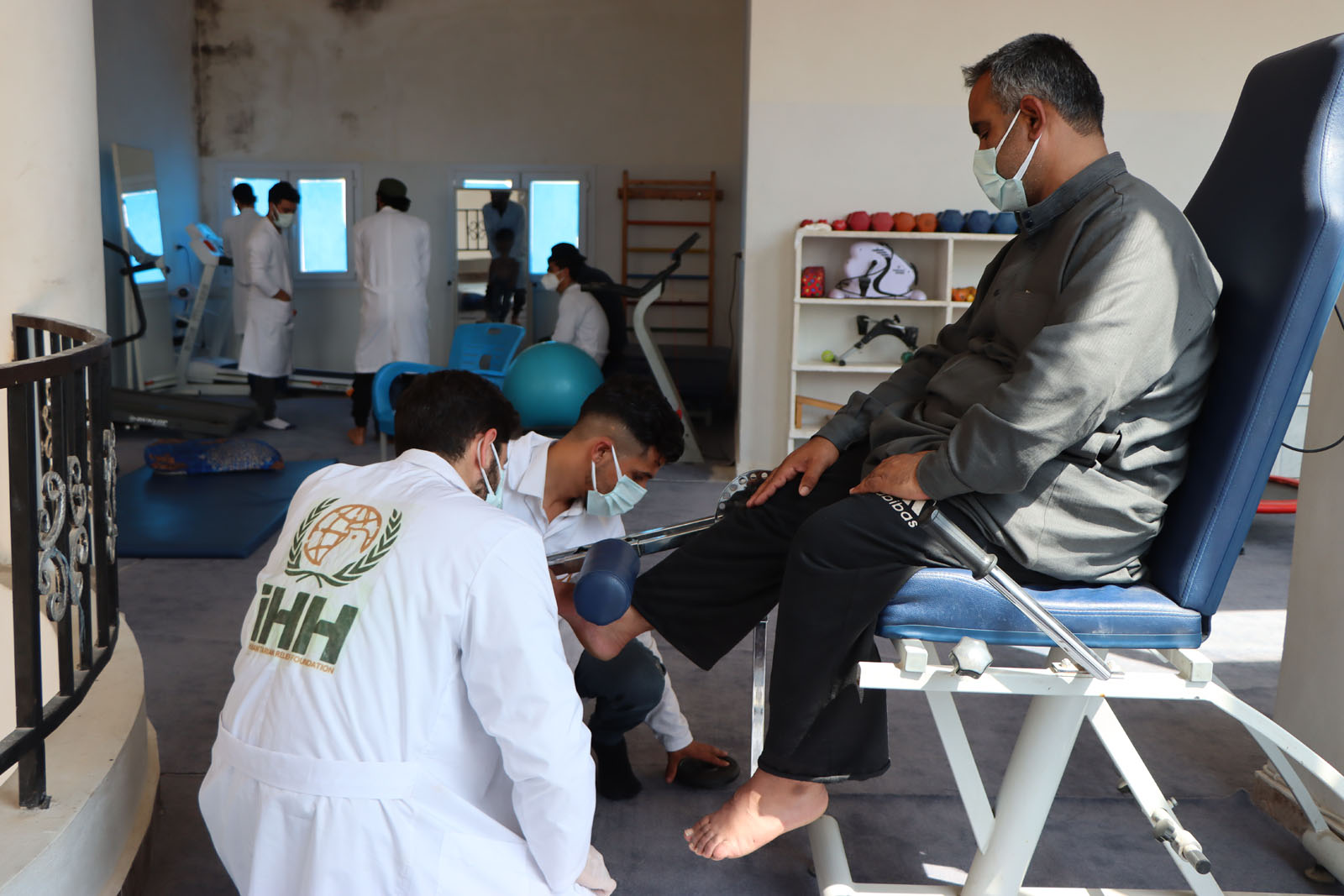 Almost 90 people benefit monthly from the center that has separate departments for women, men and children.
Manager of the Center Dr. Ataa Hatip said that the center opened in 2020 and has been serving people of various age groups.
Explaining that they welcome every patient that complies with the services provided by the center, Dr. Hatip said "Patients generally come to our center due to neurotic conditions. Our expert team performs a regular treatment program with various equipment. In addition, we also provide patients' needs including wheelchairs, walking-sticks and disposable adult peds."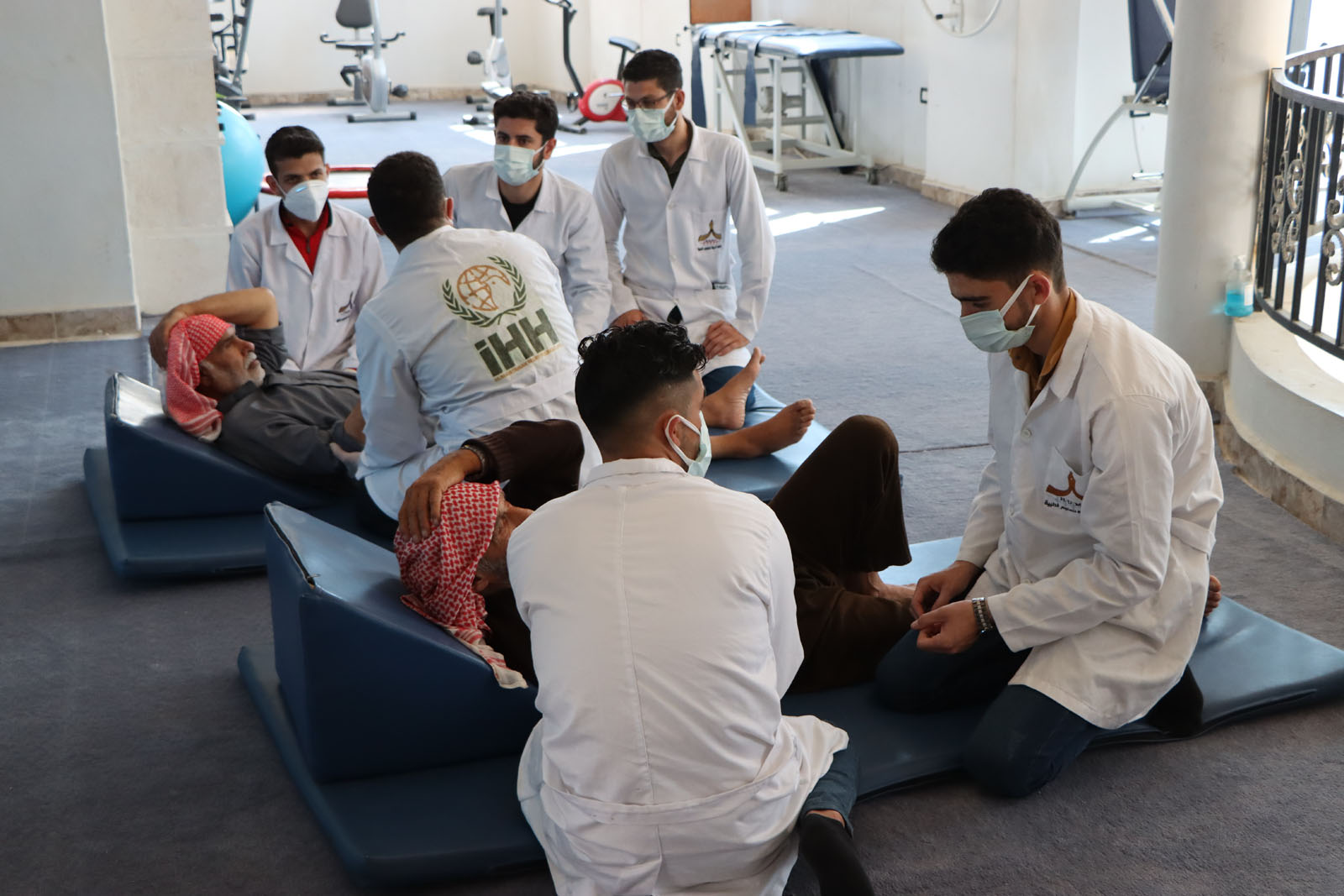 30 year-old Muaz Abdulhadi, who was injured in his right shoulder by a shrapnel during an attack in the region where he lived, said "I came to this center 2 months ago. My bone was shattered when a shrapnel injured my shoulder. Because of this, the right side of my body was paralyzed. Currently, I am receiving treatment. Fortunately, this process is going well."
Explaining that he is doing his internship at the Physical Therapy and Rehabilitation Center, Muhammad al Safani, a 3rd grade student of the Medical Department of Hayat University in Idlib said "Here we have the opportunity to practice the theoretic training we receive at school. Among the patients we see here more frequently are those with spine injuries and semi-paralyzed patients."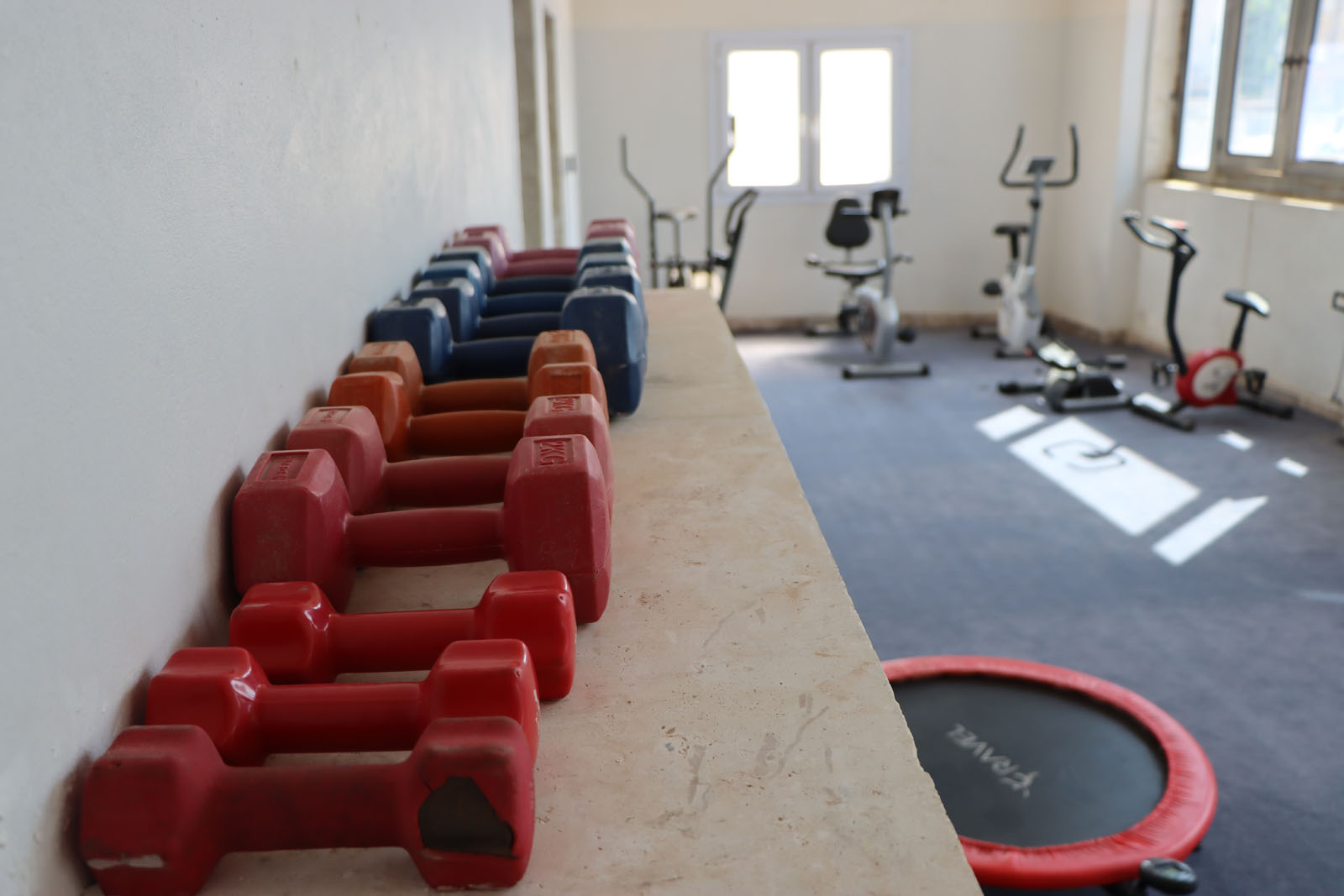 6 specialists and 52 interns work at the center which is open 6 days a week.     
The last terminal of "An Armful of Goodness"
IHH Humanitarian Relief Foundation continues to commemorate the 11th annual Orphan Solidarity Days (OSD) project with the theme "An Armful of Goodness". Many studies have been carried out for orphans and their families in Kenya, one of the countries where the initiative is executed.
54,000 loaves of bread for camps in Syria per day
Through a partnership between the IHH and the İnsan Charity Foundation, and with financial support from The United Nations Office for the Coordination of Humanitarian Affairs (OCHA), 54,000 loaves of bread are supplied daily to civilians living in camps in the countryside of Idlib province in northern Syria
4 permanent works in Sierra Leone
In West Africa's Sierra Leone, IHH inaugurated four distinct buildings including orphanages, universities and mosques. The newly inaugurated permanent works are vital to the country's future.
Mosque-Masjid, Orphan
17.11.2022